WHEN WORKING OUT IN ANTICIPATION OF ALL THOSE SEASONAL SOCIAL EVENTS WE'RE ATTENDING, WE'RE OFTEN "WORKING IN"… WHICH GOT ME CONTEMPLATING HOW THE CREATION OF FITNESS SPACES IMPACTS THE EXPERIENCE. BEHOLD SOME ENLIGHTENMENT:
On the coattails of her Ray of Light album, Madonna demonstrated a sun salutation on the Rosie O'Donnell Show, and lo and behold, yoga became the life coach of the western world, forever banishing cotton sweat pants in its wake. You could dismiss it as people following a fad, but 20 years after the fact, it behooves us to consider that if working out had been incredibly appealing on its own, it might not have needed a rebrand.
In fact, the very idea of a gym continues to evolve. Up until recently, people tended to choose gyms because they were conveniently located, reasonably well-equipped or cheap. Now, gyms can come with amenities, personalized services, or just that extra bit of sheen that's been missing from the iron-pumping warehouses of yore. In Montreal, certain fitness centres have challenged the very idea of how a gym should function, and how users experience the space.
Take Machina, located in Mile End's bustling 5455 de Gaspé industrial complex. Created by Alex Brosseau's Speakeasy studio — the creative force behind the Flyjin Café, Soubois and Auberge Gabriel — the fitness centre's name doesn't refer to metal and mechanics per se, but rather the human machine and what it can achieve.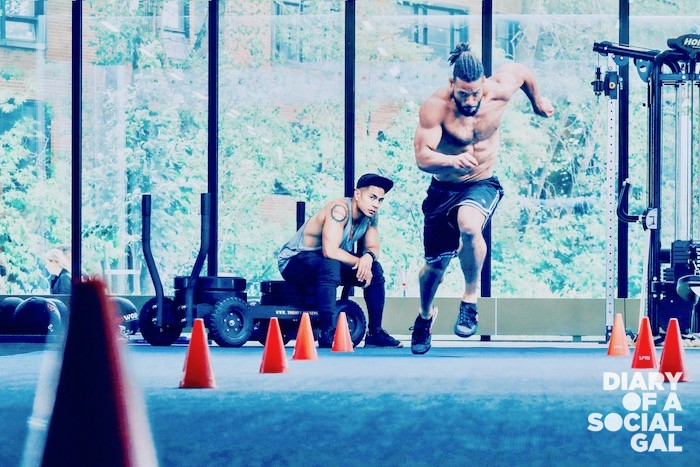 "We're giving people what they need to optimize the body-machine," said Brosseau. "Whether it's fixing it, training, maintaining or eating healthy food."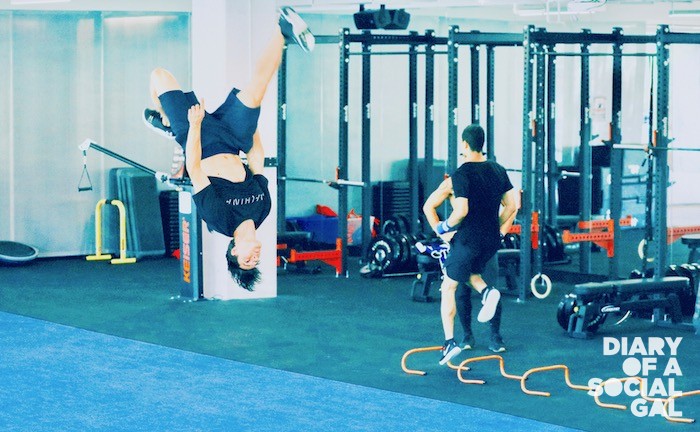 Thanks to designer Pawel Karwowski, there's a narrative thread permeating each distinct environment, from Machina's gym to its Smart Bar restaurant, and body clinic, which offers services like nutrition counselling, massage, osteopathy and acupuncture. Wooden surfaces are omnipresent, a reminder of what the large floor-to-ceiling windows reveal: the green outdoors.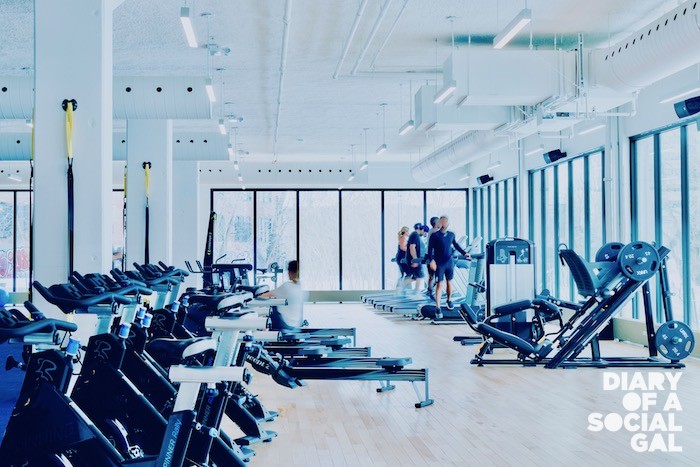 Once you get past the locker rooms, you're met with an enormous square wooden bench that encloses planted shrubbery. Brosseau calls it "the courtyard," and it's designed to encourage socializing.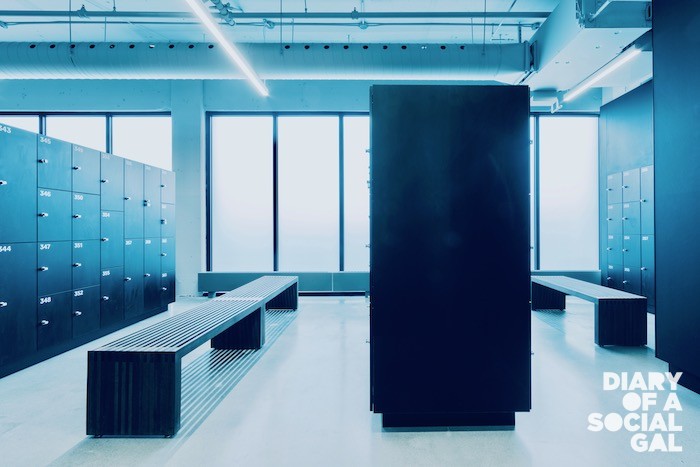 "I wanted a space where people could connect," Brosseau said.
The gym itself is a large, open space, where people can train on machines or with weights. From there, they have direct visibility into the combat studio, which is completely enclosed in glass. This interesting choice invites curiosity and conversation.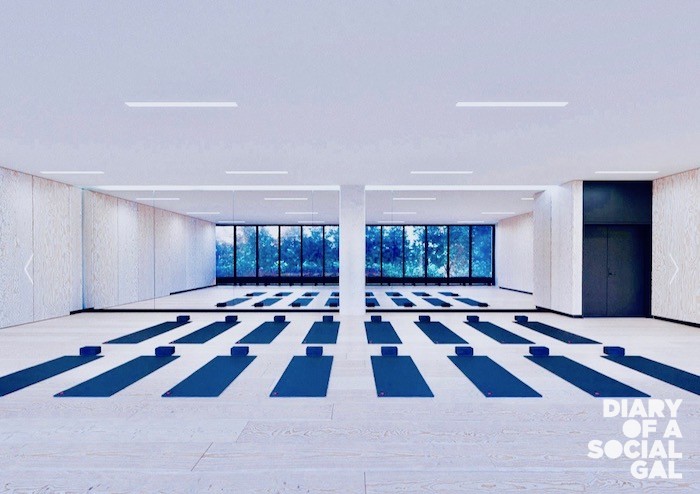 The Smart Bar serves as an extension of the gym, even if it's not physically connected to it. Patrons take a seat anywhere around the bar, while they select one of the creations made by chef S'Arto Chartier-Otis, like one of his delicious power bowls. The Smart Bar offers an array of healthy choices to buy and take home, such as chickpea chips, protein powder and "pumped- up" peanut butter.
With a clientele largely made up of people working at nearby tech startups and in the gaming industry (the building is next door to Ubisoft's headquarters), its newness is clearly attracting the new economy.
Over in Westmount, Victoria Park — where Jennifer Aniston recently worked out with trainer Val Desjardins during filming of a movie in Montreal — is doing its part to reimagine what makes a luxury gym. Drea Wheeler, founder of Bodyli- cious and former co-owner of Victoria Park, was heavily involved in the overall design and selection of the equipment.
Wheeler says she and her Victoria Park partners were going for a modern, regal vibe that reflected the essence of Westmount. As a result, they created a high-end space that's both beautiful to look at and pleasing to the touch. They chose fine materials, including luxury mirrors, marble surfaces, stone tiles that resemble wood and soft flooring for the yoga studio.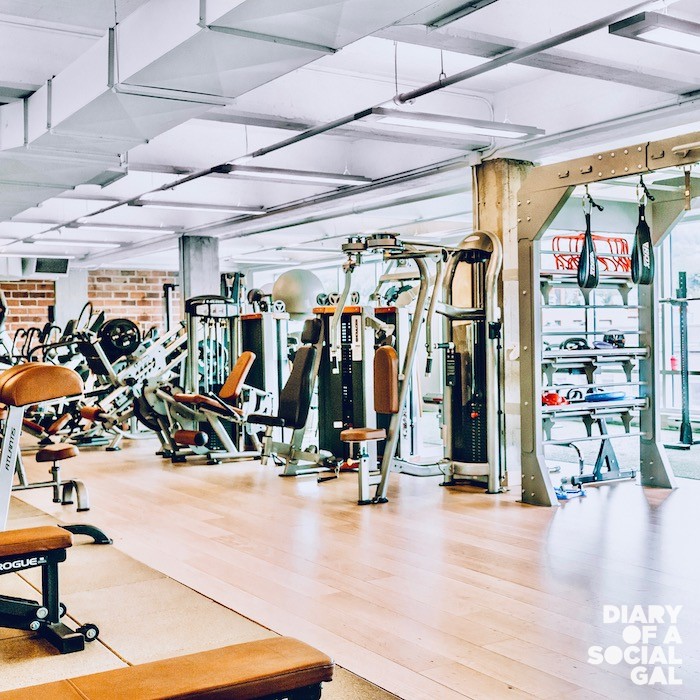 The team also spent a considerable amount of time choosing the best equipment, which is of utmost importance because for Wheeler, a well-designed gym ultimately achieves function.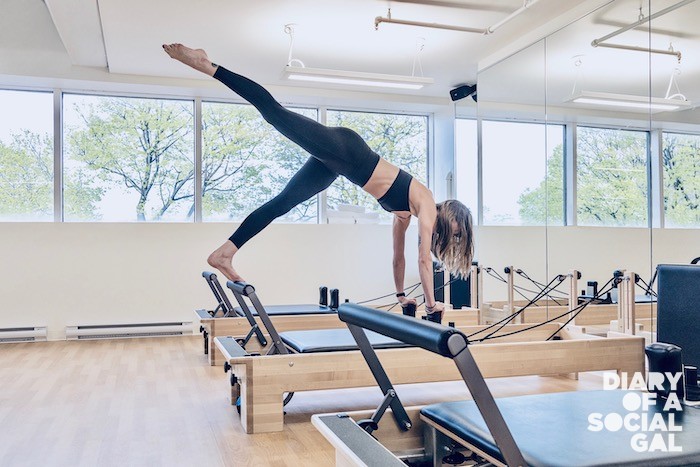 "You want to be able to go into a gym and use the equipment or facilities without self-searching," she said. "It has to be effortless for the customer."
Equipment is key because, as both Brosseau and Wheeler point out, once a gym opens, its machines begin to depreciate with use. Quality, durable equipment is part of what makes Victoria Park so posh.
"Today, the modern person wants to put more into their health," Drea said. "The design of a gym is equivalent to the design of your favourite restaurant. People are going to know gyms by the designers."
b.cycle certainly understands that. It was founded in 2015 by Bijan Bolouri who, from the get-go, didn't want it to be everything to all people. Its focus is narrow, exclusively offering spinning and body classes in the early morning, at lunch or in the evening.
Because there'll be a concentration of people coming for a class at different points during the day, Bolouri and his design team created spaces that made it easy for people to congregate and socialize before a course begins without overcrowding.
"We want people to be in and out quickly if that's what they want," Bolouri said. "So as you move along, you progress. The first thing is the check-in. Then you get to the lockers and then the spinning room. As you exit, you'll find a place to put your shoes and towels."
The efficiency begins before you even arrive at the centre. Because you have to book your class online in advance, b.cycle's staff adjust your bike — if you're spinning — according to the right measurements they took during your first visit, with shoes in your size waiting for you at check-in.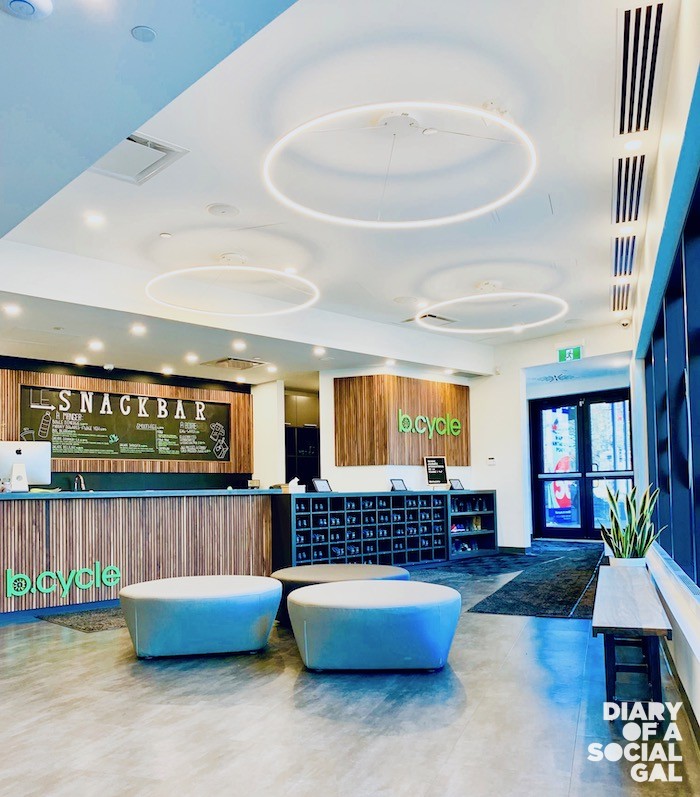 b.cycle's branding is also consistent, whether you visit their original Old Montreal branch, or one of the two new locations in Westmount and downtown. You'll be met with their signature green, white and wooden surroundings.
"When you have real wood in a darker walnut colour, it feels warmer," Bolouri explained. "The architects suggested it, but after we saw the results, we knew it distinguished us too."
That distinction is what places like Machina, Victoria Park and b.cycle have in common. They're offering more from the outset, and the refined touches in the surroundings are the reminders.
"We're a luxurious entertainment fitness product," Bolouri said. "It's an experience from the moment you walk in to the moment you leave."
As the experience of going to the gym has evolved in the direction of luxury, it will continue to grow, and the possibilities are exciting. Bolouri believes lighting and technology will be part of that progress. Just how is yet to be determined, but what's certain is that our bodies will continue to reap the rewards.