So yeah, tis the season of holiday parties and festivities.
And truth be told, there's nothing wrong with that. In fact, it's all good.
Why wouldn't we want to embrace the seasonal spirit with family and friends and colleagues and pay homage to this magical time of year, with a beautiful glass of bubbly in hand, and /or gorgeous epicurean treats and sweets on the eve's horizon?
Of course, we would. 
 But just because we're celebrating the good stuff and enjoying the perks of holiday-living, doesn't mean we have to completely surrender to overflow, overdoing and total abandonment to every healthy habit that we try so diligently to implement during "routine" life.
There is a place of (you saw this coming) balance, which, can be achieved, if we take a step back and adopt a few preliminary – and other steps-  to guard against the urges toward utter gluttony and full-on crazy consumption.
What are these steps? Keep reading Social Gals and Gents. You're about to enter the realm of "10 pound plus holiday prevention." ENJOY!
FIRST, no matter what the eve's festivities look like, wake up to a warm glass of filtered water, with the juice of a fresh organic lemon squeezed in. This will not only calm and relax you – and your system for the day ahead – but also establish a mindfulness that you're still in healthful mode, rather than a "free for all" decadent one …
SECOND, whether a gym rat, or more prone to exercising in front of the TV at home (ahem!), make sure to get in a good half hour of movement, whether stretching, cardio, weight-baring or a combination of all three (which I personally find most enjoyable and effective, not to mention beneficial for the body which we should be respecting, not treating as a bionic machine, murder on the hips and knees!).
This physical focus will not only counteract any later naughty indulgences but continue to make you mindful of your regular adherence to healthy living and make you less likely to gorge or go to extremes.
Why ruin all that earlier investment in the temple? Plus, one delicious serving of sweets will likely be considerably more enjoyable than the after effects of three to four portions accompanied by gas pains, indigestion and so-bad-for-you antacid meds.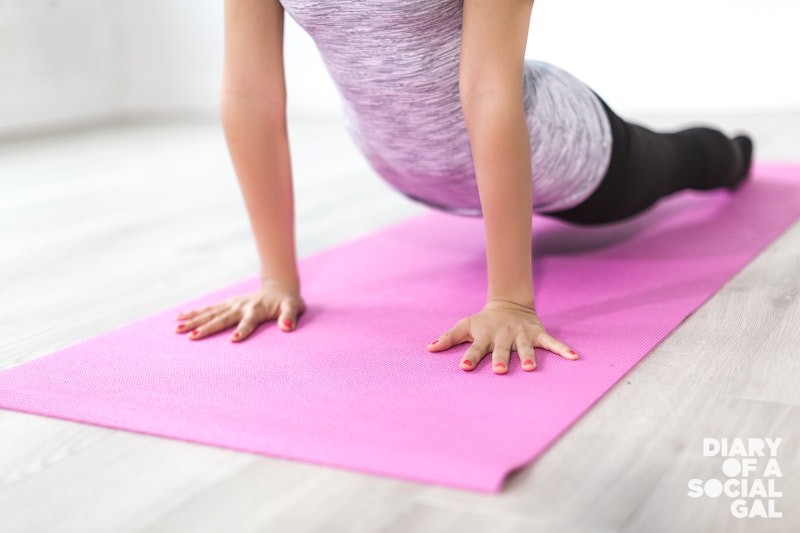 THIRD, be sure to follow up the workout with a green juice or smoothie of your choice. Not only will it fortify you with awesome nutrients that you simply cannot derive from eating the fruits and veggies whole (you'd have to ingest them in multiples that is simply not realistic or possible) but again, they will act as a healthy counterpoint to the later indulgences and continue the mindfulness.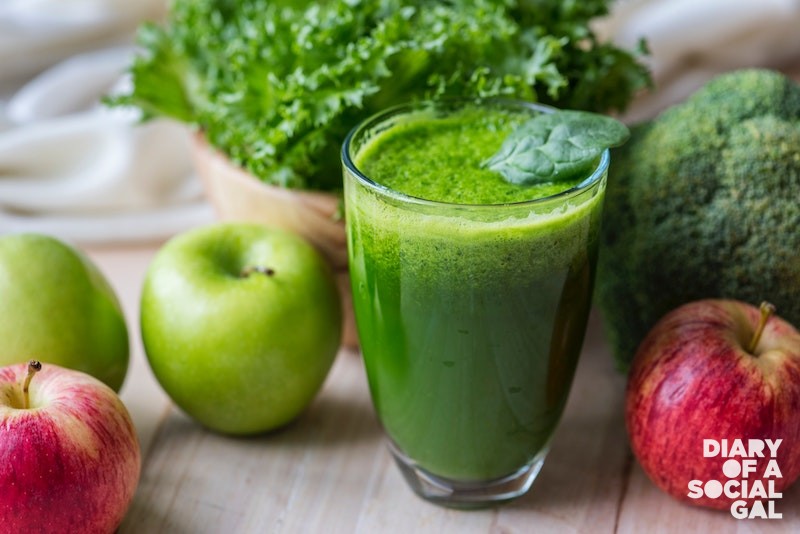 FOURTH, make lunch intentionally light, so that calories are saved for later foodie fun. The best way to do this: Go big on the greens and salads and lean proteins and good fats (olive, avocado, coconut oils etc) and very easy on the naughty carbs like pasta and breads.
FIFTH, before heading out to the danger zone, be it a cocktail or party, mindfully ingest two large glasses of filtered water, while giving yourself a talking to re: the festivities ahead.
Some thoughts to reinforce: A small quantity of delicious fare, chewed slowly and savored, is often more gratifying than a large volume of food, barely tasted. Moreover, why consciously destroy all the great results your heathy living has engendered to date? Pure stoooopid non?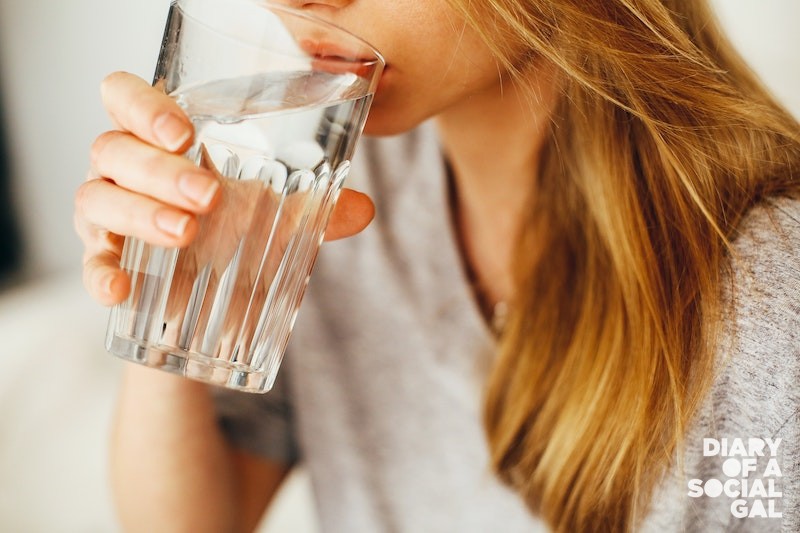 SIXTH: Once you arrive at the event and make your way to the bar with a pal or colleague, keep in mind that the more transparent the alcohol, the less caloric it is. So go for the white wines, the vodkas, and yes, the trending drink of choice these days: tequila!! Many of my gal pals swear by it.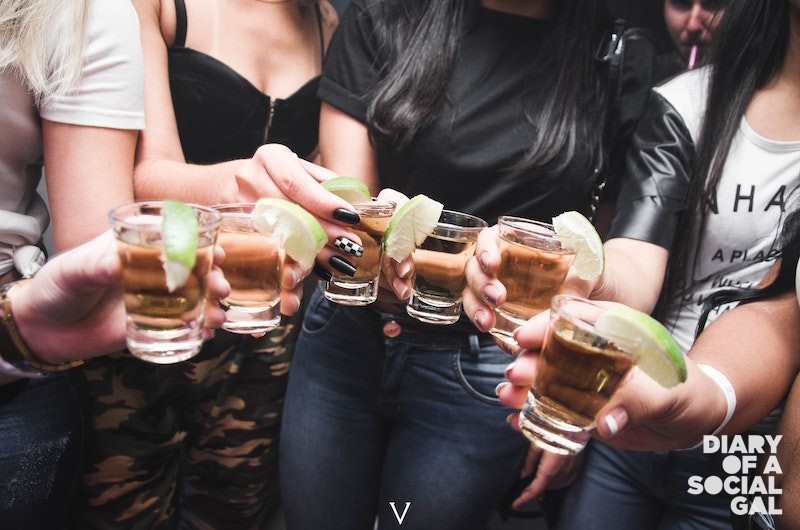 FINALLY, use the 8-appetizer limit, and share rules. What does that mean? Simple. Re: the app rule, you will not allow yourself to have more than 8 appetizers of your choice at a cocktail event and should time it accordingly, And at arguably 200 calories a pop (though likely way less if some healthier options float your cocktail boat, i.e. shrimp and protein-based options), you won't top more than 1600 calories, at worst. While not a great situation in "real life," it's still far from the end of the word for holiday mode, especially given the day's preventative and counterbalancing routine.
As for the share rule: that works best when the dynamic of the evening is a dinner party. Make it a point to share whatever you order with a friend, or worst case scenario, if that's not an option, ask to be served only half and to take the remainder home.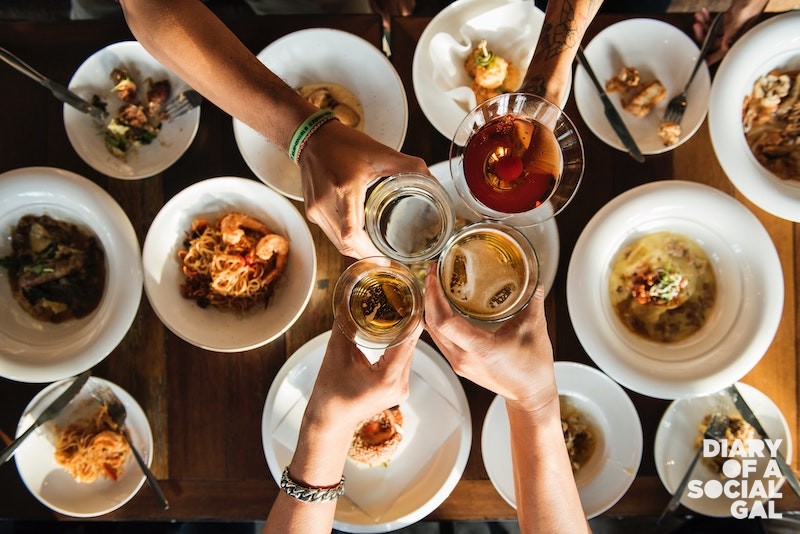 So there you have it, Social Gals and Gents, a solid body-proofing plan guaranteed to serve you well for the holiday indulgences and beyond.
Let us know how it goes!
Much xx and good holiday cheer in the meantime … Party had but smart! 😉