Over the past few months literally everything has changed, including how we shop.
IRL shopping has gone from something enjoyable to something to be dreaded, or even feared, prompting many (including me) to move their shopping experience online.
Most of what's available in-real-life is available online, thankfully, but there's a whole other world that only lives online: customizable beauty.
Specifically formulated to address an individual's unique needs and goals while taking a bunch of other factors, like their environment, lifestyle and routine into account, the future of beauty is now; and it's custom-made just for you.
1. FUNCTION OF BEAUTY
Created by an MIT graduate with a specialization in sustainable business models (Zahir Dossa), a masters in cosmetic science with a background in R&D and chemistry (Hien Nguyen) and a nuclear-trained Navy officer who was also previously an operations manager at Amazon (Joshua Maciejewski), Function of Beauty is a personalized hair care brand that creates unique shampoo, conditioner, leave-in treatment, mask and serum formulations; 54 trillion of them!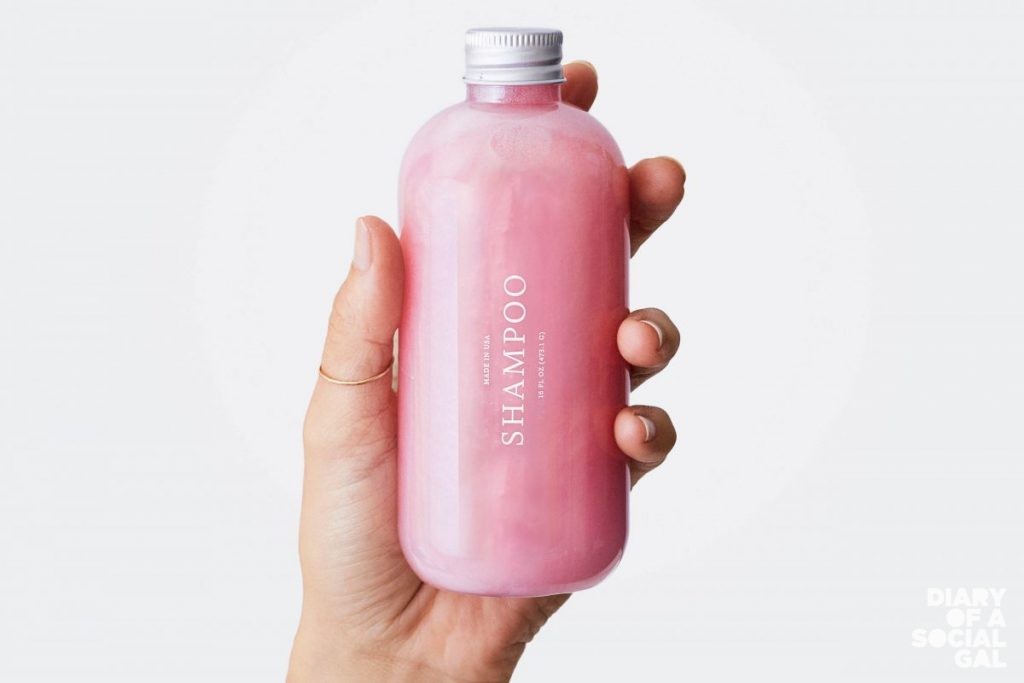 Made from over 60 natural ingredients and free of sulfates, parabens and phthalates, among many other baddies, and vegan and cruelty-free, Function of Beauty works as easy as one, two, three:
1. Take the online hair quiz designed to help you build your hair profile and identify five main #hairgoals.
2. Choose your preferred fragrance, colour (cute!), and size. (You can choose a name for your line as well.)
3. Start using a haircare line that's designed specifically for you.
2. ATOLLA:
Another brand with MIT-roots, Atolla is a personalized skin care brand that uses machine learning (and AI) to create customized serums based on people's actual skin data, including their pH, oil, and moisture levels.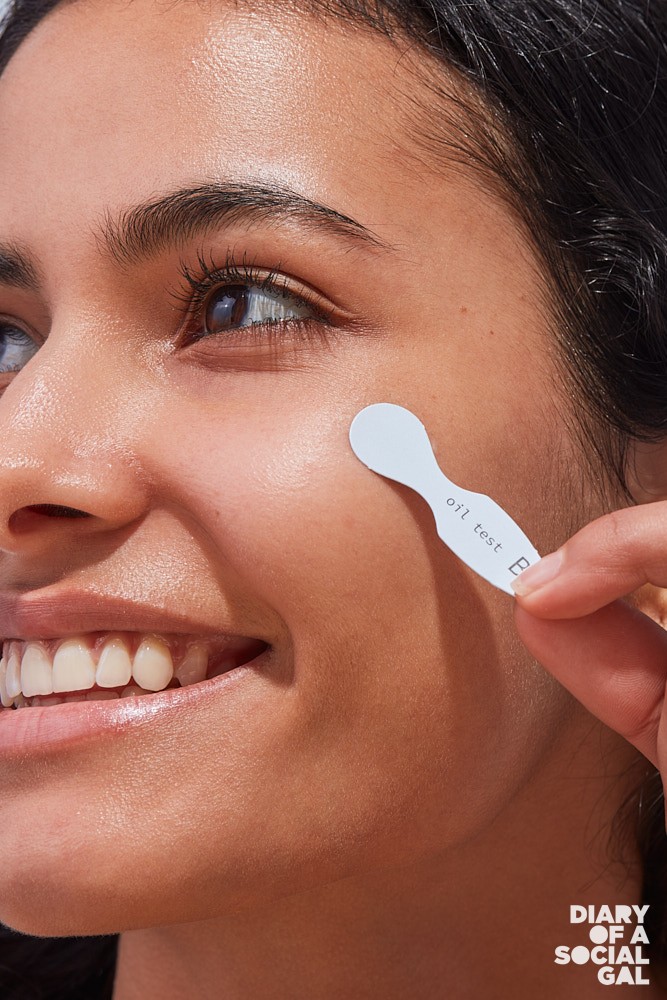 Atolla serums are designed to target specific issues related to an individual's nutrition, exercise, lifestyle and routine. The formulations are updated on a monthly basis, to adapt for different weather conditions and other variable factors.
How does the Atolla Skin Health System work?
1. Fill out an online skin quiz to receive your at-home skin tests, which you'll use to analyze your skin with the help of an app.
2. Once the results are gathered, a personalized serum made of ingredients such as hyaluronic acid, coconut and rumex occidentalis extract, among others, with no artificial fragrances, preservatives, phthalates, parabens or sulfates, will be made just for you. The serums are also vegan.
3. Retake your skin measurements every month to have your formula adjusted accordingly.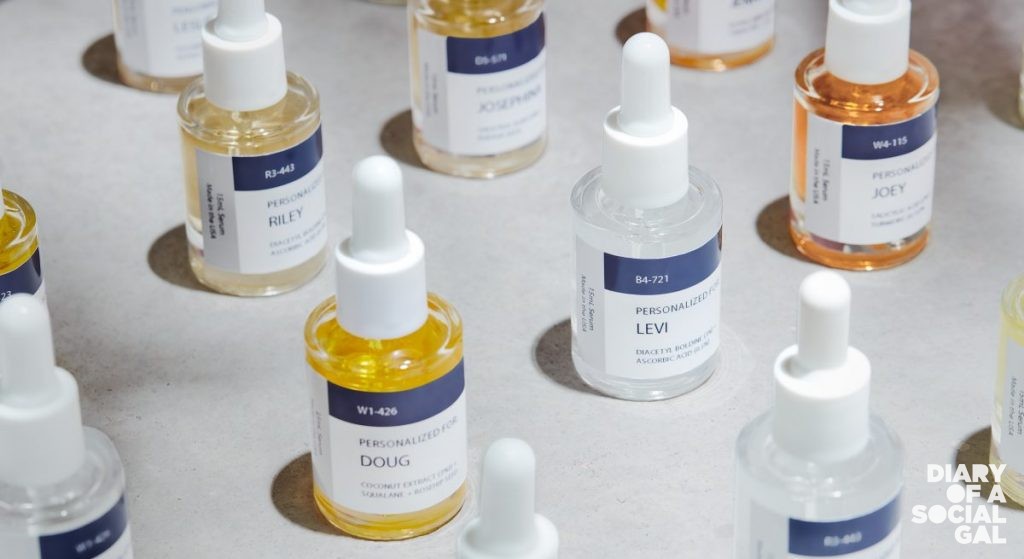 Atolla wasthe brain babyb of Meghan Maupin (MIT), Sid Salvi (MIT) and Dr. Ranella Hirsch, an expert dermatologist.
3. PROVEN:
Also substantiated by AI and scientific research, Proven is a skincare brand born of the world's largest skincare database, called The Skin Genome Project, which was created by Dr. Amy Yuan, in partnership with the brand's founder, Ming Zhao.
The winner of (you guessed it) MIT's 2018 Artificial Intelligence Award, The Skin Genome Project is the most comprehensive database of effective skincare ingredients that analyzes the efficacy of 20,000 ingredients, from 10,000 products, 8 million testimonials and 4,000 journal articles.
Comprised of natural, clean and cruelty-free ingredients, excluding chemicals like parabens, formaldehyde and SLS, Proven works as follows:
1. Take an online quiz that includes questions about your lifestyle and #skingoals, as well as your age, race, and genetics.
2.  Next, a personalized cleanser, day moisturizer, and night cream will be created just for you, using the results from a detailed report, and arrive in the mail every two months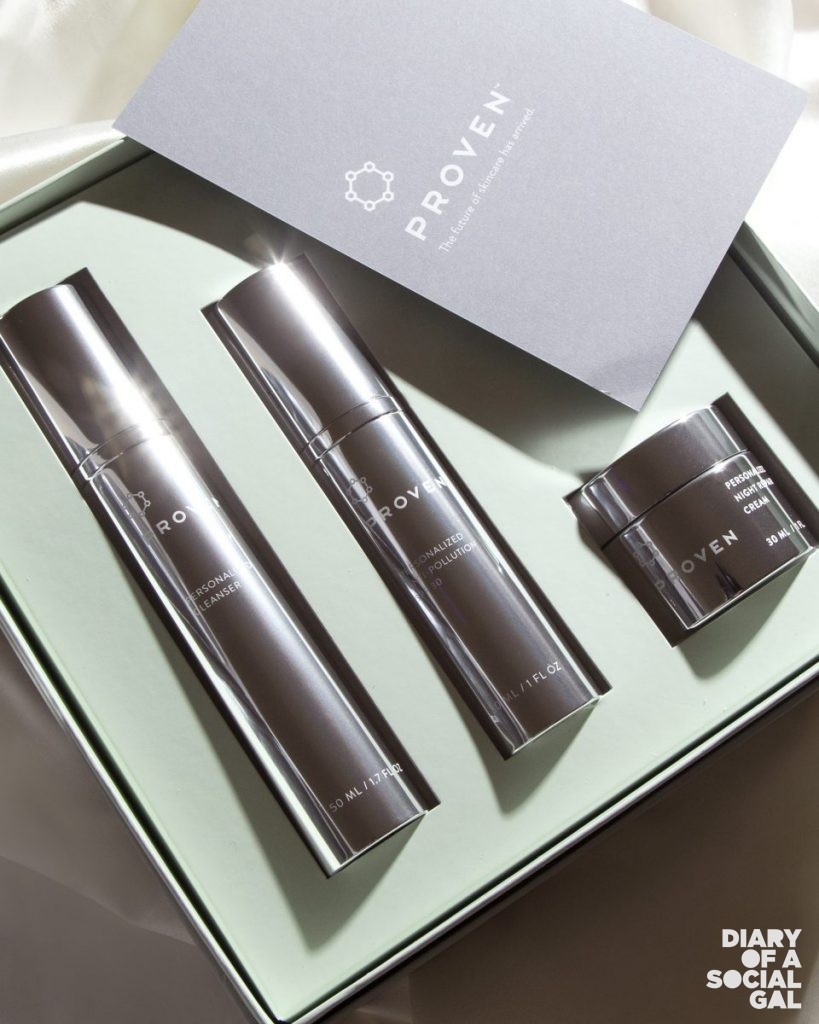 3. The formulation changes every two months to account for variable changes, like location and weather
4. ROOTINE:
Developed by a team of genetic experts and supplement technicians who spent eight years creating personalized vitamins based on your DNA, blood levels, and lifestyle data, Rootine launched with a 6000-person waitlist.
All good things come to those who wait, as they say.
Each individualized, labelled packet (with your name, obvs) holds the flavorless microbeads (no pills!) that are full of your daily dose of nutrients, which can be sprinkled over food, in smoothies or dissolved into water.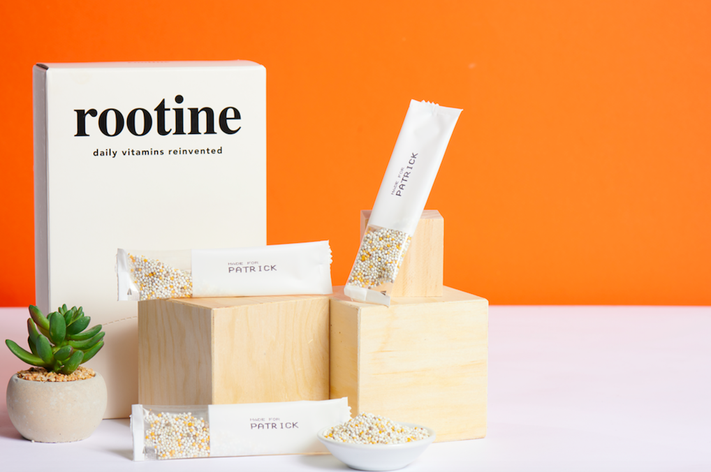 The microbeads are free of additional fillers and unnatural ingredients.
How to get started with your own Rootine:
1. Either take a DNA or blood test: the DNA test analyzes over 50 variations that influence nutritional needs while the blood test analyzes over 80 nutrient metabolites.
2. Learn all about your body, including what it's missing and/or needs less of.
3. Start taking personalized nutrition packets with up to 18 vitamins, minerals, and other nutrients, in a 90-day supply.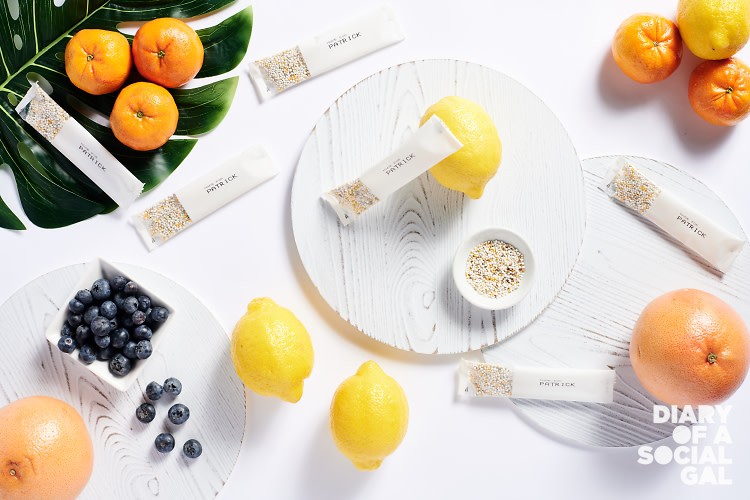 The brains behind Rootine are Dr. Daniel Wallersdorfer, a genetics and nutrition expert, Rachel Sanders, a Harvard graduate and health and nutrition expert, Florian Schneebauer, a geneticist and genotyping expert, and Tye Jensen, the brand's first employee.
Happy customization, Social Gals and Gents … The next-gen of beauty has landed.