The impressions were made at the very first awards show of the new decade and we have our top ten. Of course we do. Enjoy. Happy Golden Globes 2020, Social Gals and Gents!!  
10. JENNIFER ANISTON IN DIOR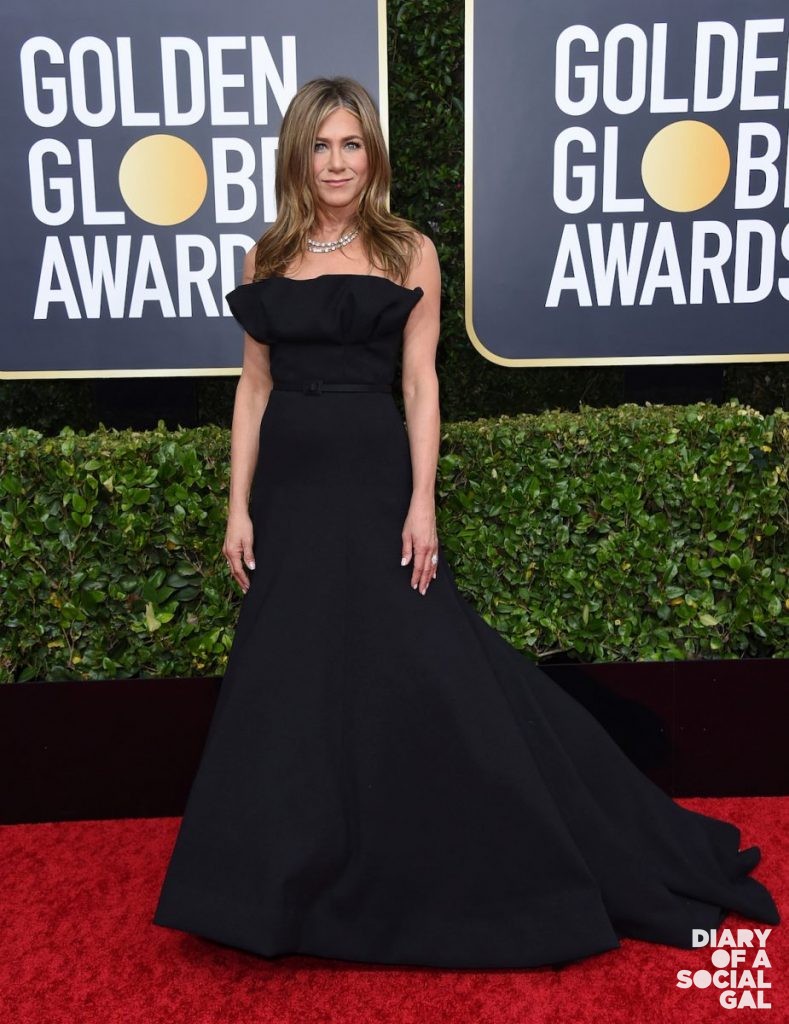 BECAUSE FRIENDS LIKE JEN ALWAYS DELIVER THE MOMENT.
9. RENÉE ZELLWEGER IN ARMANIBECAUSE THIS WINNER WILL ALWAYS COMPLETE US. 
8. ZOË KRAVITZ IN SAINT LAURENT BECAUSE BOLD IS ALWAYS BETTER WHEN YOU'RE ZK. 
7. BILLY PORTER IN ALEX VINASH
BECAUSE INDIVIDUALITY IS GODLY. 
6. CHARLIZE THERON IN DIOR

BECAUSE GREEN WITH ENVY CAN BE A POSITIVE …
5. CATE BLANCHETT IN MARY KATRANTZU

BECAUSE THIS QUEEN RAISES THE BAR.
4. BRAD PITT IN BRIONI
BECAUSE BRAD IN BRIONI IS PERFECTION.
3. ZOEY DEUTSCH IN FENDI
BECAUSE PLUNGING INTO A JUMPER IS STYLE REPLENISHING …
2. JOEY KING IN IRIS VAN HERPEN
BECAUSE JOEY DOES FANTASY SO WELL.
1. KERRY WASHINGTON IN ALTUZARRA
BECAUSE KERRY IS SO VERY IN VERY LITTLE …