Seemingly overnight, everyone and their pet seems to be on CBD, aka: cannabidiol, the naturally occurring constituent of cannabis that relieves pain, fights inflammation and provides a general sense of well-being without THC, the plant's other naturally occurring constituent — CBD is to health, beauty and wellness what gluten-free, avocado toast is to California: a perfect match.
(Speaking of the golden state, apparently 2019's Oscar swag bag included Coda Signature chocolate edibles, cannabis-infused moisturizer and facial oil from High Beauty, a Renee Lynn CBD Rx Supreme edible oil, plus, (congrats!!) the only local inclusion, Nannette de Gaspé's Bain Noir cannabis sativa bath soak treatment.)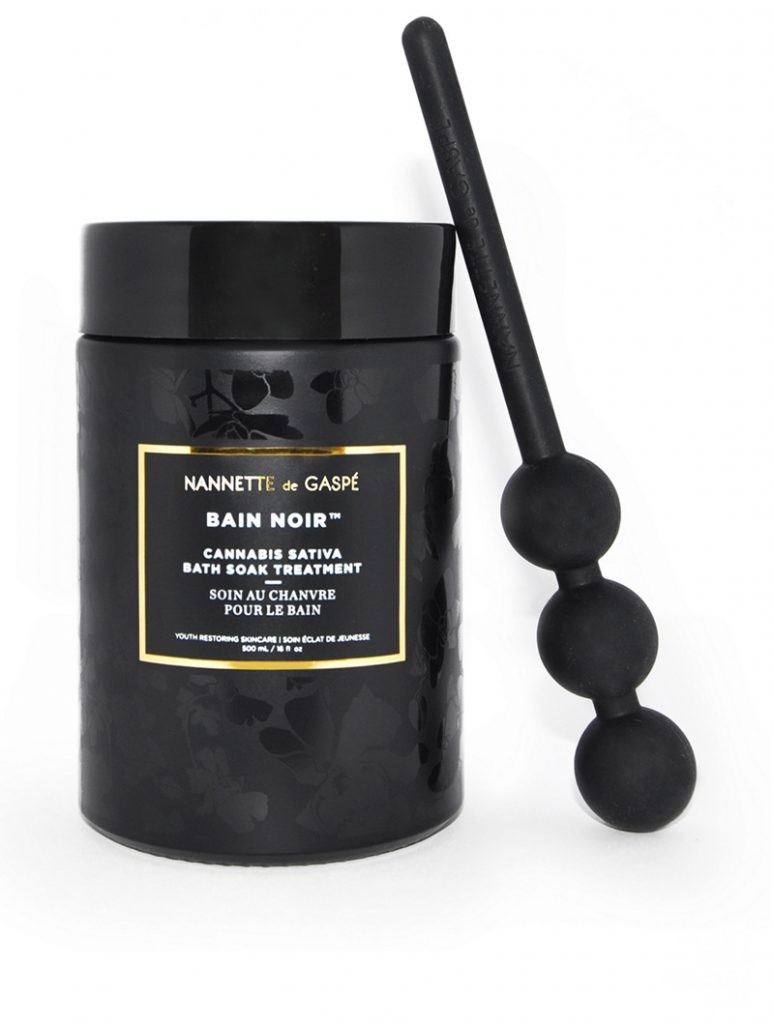 The sale of cannabidiol-infused products are predicted to hit an all-time high (ahem) this year, and while there are a number of brands that have dipped their toe (or eyelash) into the market, like Milk Makeup Kush Mascara, there are a number of CBD-based brands that specialize in the field and offer a range of products, including:
CBD Daily
Brought to you by Earthly Body, a family-owned business that has been creating high-quality, hemp-based natural personal care products since 1996, CBD Daily is a CBD-infused line that promotes overall well-being with products like its CBD Daily Triple Strength Intensive Cream, a lotion with three times the CBD of the brand's fan favourite Intensive Cream that's great for any aches, pains, inflammation or just chillin' out, as well as its CBD Daily 3-in-1 Massage Candle, a CBD-infused candle that melts into a massage oil.
100 percent organic as well as 100 percent vegan and cruelty-free, CBD Daily is available in a variety of forms to fit every Social Gal's (or Gent's) lifestyle.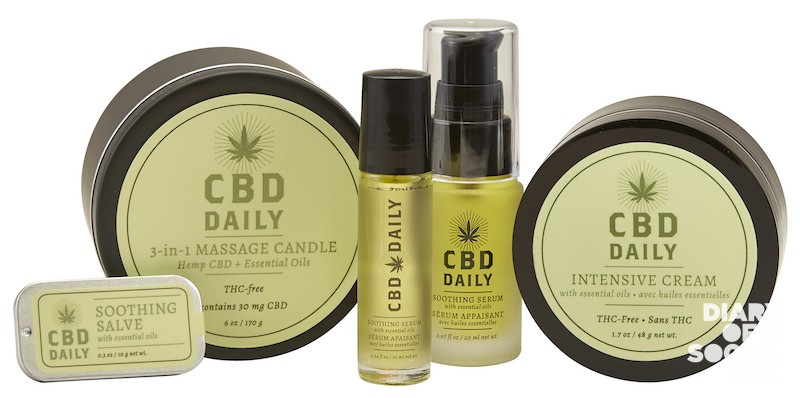 Saint Jane Beauty
The recent winner of the Best Body Product of Fall 2019 by O, Oprah the Magazine!, Saint Jane Beauty's Luxury Body Serum is an ultra-soothing serum that's infused with a rich concentration of 200 mg of full-spectrum CBD, and 28 potent botanicals to gently brighten and boost skin's natural radiance.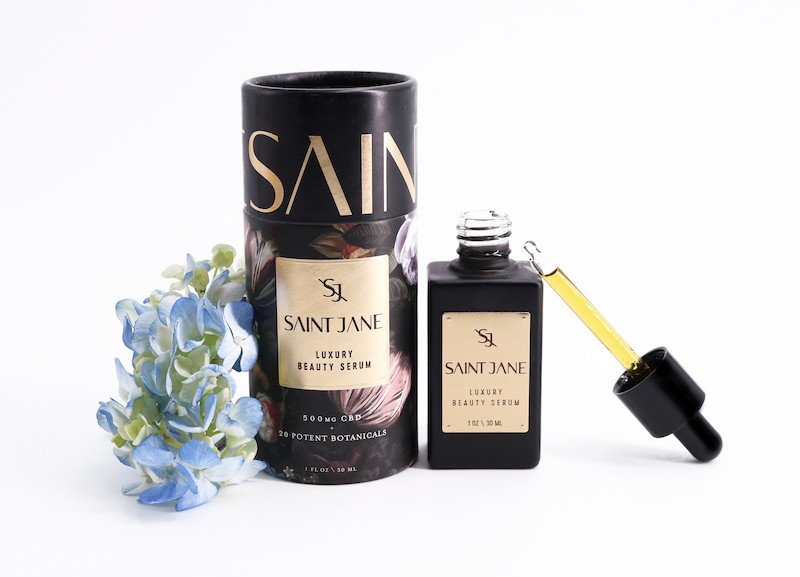 Other popular products include the brand's Luxury Beauty Serum with active ingredients like sea buckthorn, calendula, rosehip and CBD that's lightweight and fast-absorbing, transforming skin with glowing results, as well as its Microdose Lip Gloss that's available in five shades (a universal nude, peach, sheer pink, rose with shimmer and berry purple) and provides "relief from Mondays and modern life."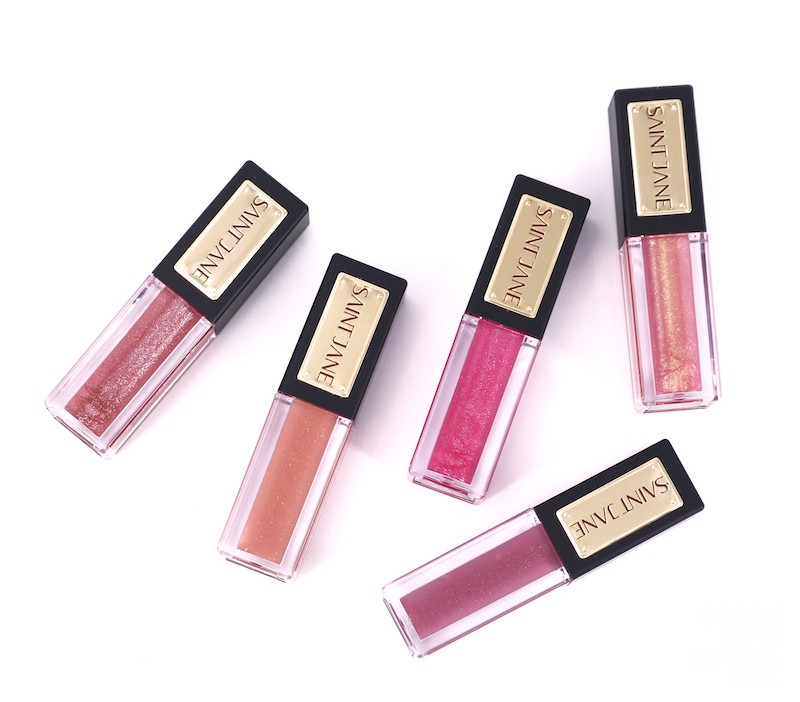 My kind of high-shine, silky lippy!
Saint Jane formulas are free of toxins, all natural, vegan, cruelty-free, sustainably sourced and made in California, as well as beautifully packaged.
The CBD Skincare Co.
The CBD Skincare Company owes its start to co-owner and co-founder Natalie Noe's struggle with psoriasis, and her desire to create an organic soap with CBD that would soothe and hydrate her skin.
After developing a product that worked, she wanted to share it with everyone living with psoriasis and eczema, as well as run-of-the-mill dry skin, and today, the company makes body bars, anti-aging face cream, muscle rub, shampoo and conditioner as well as an exfoliating face and body cleanser, plus pet shampoo!
Best sellers include its Black Magic Woman Body Bar, made of 100 mg full-spectrum, certified-organic active CBD and essential oils like orange, lavender and tangerine, and its Crème de la Terre anti-aging cream with hemp seed oil, mushroom extract, vitamin K and amica extract.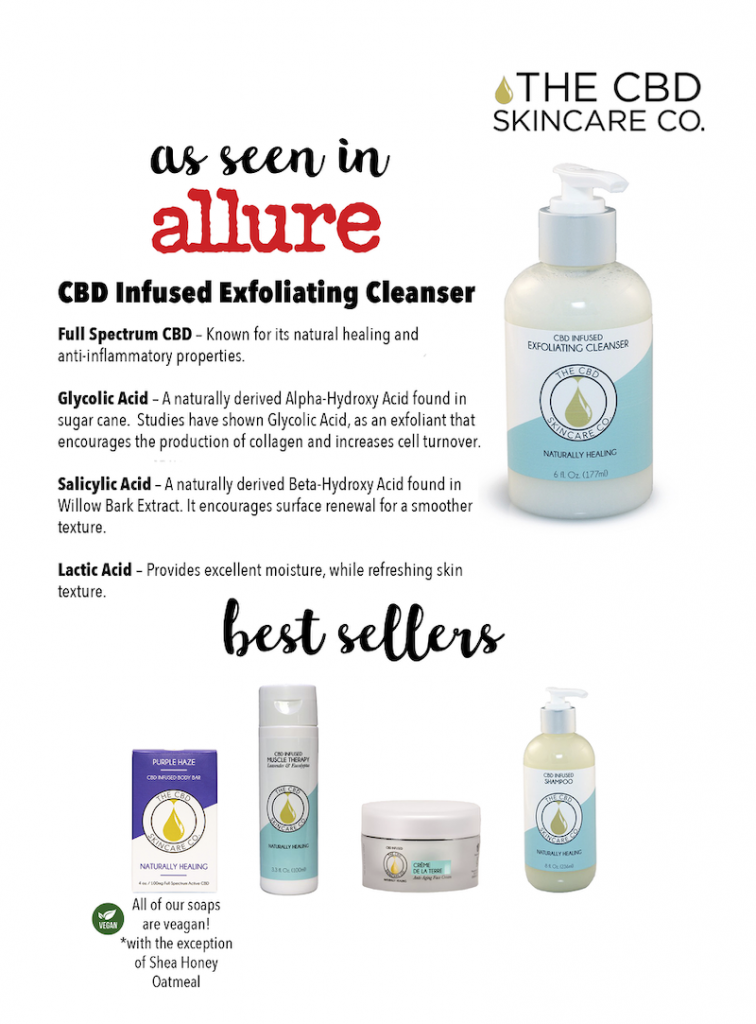 The collab between Nice Paper and Y7 Studio: Y7 x Nice Paper
The Y7 x Nice Paper After Flow CBD Bath Soak and Balm are the result of a fab collaboration between Nice Paper, an education/buying guide on all things cannabis, and Y7 Studio, a sweat drippin', beat bumpin', candlelit yoga experience out of New York.
The bath soak soothes all over aches and pains with hemp-derived CBD and other active ingredients, like Epsom salt, peppermint, lavender, bergamot and eucalyptus essential oils, while the balm contains a mix of oils plus arnica, menthol, peppermint and more, plus the perfect après-yoga; CBD.