So yeah, the product onslaught is exhausting and never-ending, with ads for the best, latest, greatest beauty ammo coming at you from every angle and every platform.
Dear lord, the cosmetic info overload is enough to send most Social Gals and Gents running for the nearest massage therapist … or bar lol.
That's why we on the Diary front don't want to add to the chaos but instead deliver some choice morsels re: products that really work, making your already hectic action-packed lives easier and yes, more beautiful. 😉
Today we pay homage to an incredibly well-priced brow ally, NYX Professional Makeup's tinted brow mascara: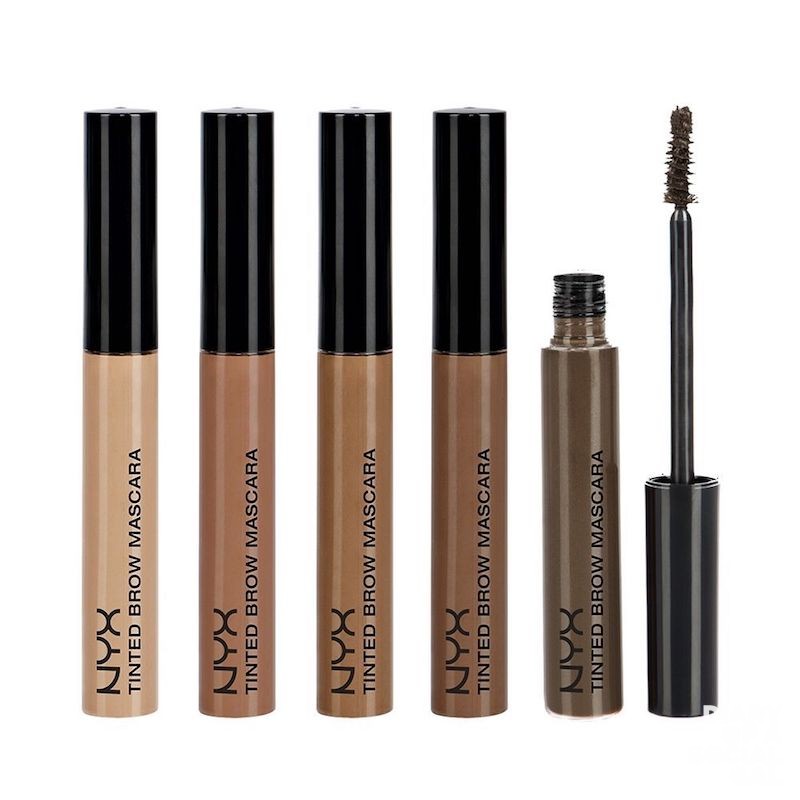 Not only is it easy peasy to use (merely follow the natural curve of your eyebrow for a flawless application as it fills in and thickens the way nature intended), but it also washes off like a breeze, unlike some of the competitor brands that seem to stick on forever.
Heck, If you wanted a perma-sitch, you'd have already taken the micro-blading plunge. 😉
So the next time you find yourself lamenting the full-on lush brows genetics cheated you out of, snap out of it fast, Social Gals and Gents, and link up here for a brow-wow pal who will make it right up to you. Really.