We've heard it for years: Physical scrubs (aka scrubs containing microbeads or micrograins) are an excellent way to gently remove makeup and exfoliate the skin.
OK, great, but now, how do you navigate the three trillion out there that all swear by their results and seduce with the sexy scientific terminology you likely don't understand (which makes it all the more alluring) and next level who-could-resist-it marketing?
You can't. Who has the time or the inclination?
Thankfully though, you have us, the die-hard Diary product junkies who tirelessly try it all, and then tease out the ones that actually work, like YVES ROCHER's ELIXIR JEUNESSE.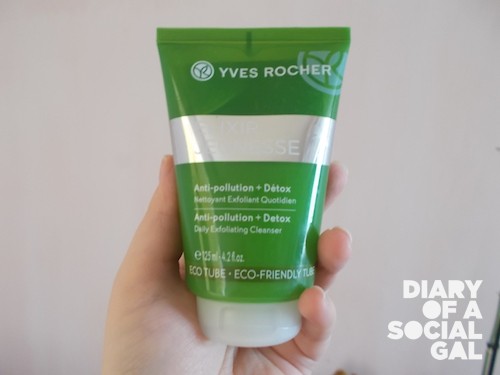 Having battled breakouts for well, my entire life, I can honestly say that not only does this natural baby help on that front but it also removes makeup beautifully and leaves skin soft and supple and moisturizer ready.
What's great too is that it's so gentle you can use it daily, which I do.
This one's a keeper.
Happy scrubbing Gals and Gents …