Years ago, in 'find yourself' mode (still in it lol), I thought a career at The Shopping Channel might be in the cards, and did spend some time there, exploring the proposition with a seasoned guest who owned her own 'accessible fashion brand,' and thought I might make a good presenter for her line.
One afternoon, as I watched her prepping for an appearance (yeah, in those days you did your own makeup), she reached for a slim, well designed product, removed the cap, turned to me and said with great passion and conviction, "you do know what this is, don't you?"
Horrendous at lying, I confided that I did not. She cringed, looking mortified. "Well, if you work with me, you'll learn fast, this is liquid magic."
Fast forward more than a decade and I see that the Girl Boss was spot-on. The product was, and is, liquid magic and I don't ever leave home without it.
OK, Ok, the reveal is  overdue! 😉 Drum roll please … We're talking about YSL Beauty essential: Touche Eclat: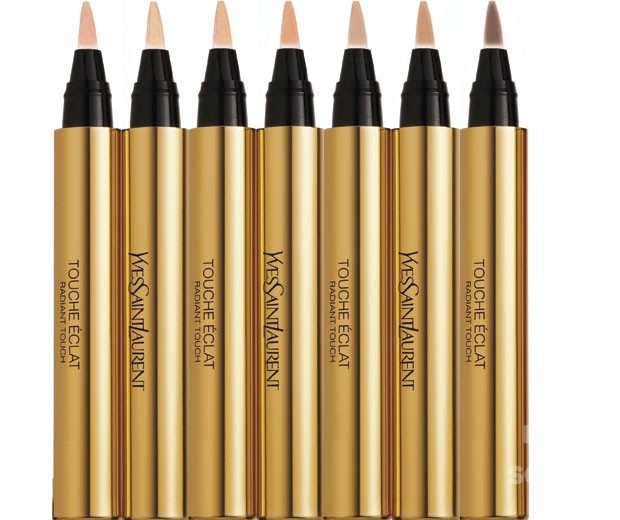 In a fast-paced, time-starved world where looking good (and yes, premium selfie snapping) is top priority, this baby does it all, the ultimate one stop beauty shop for this Social Gal (and uh, most celebs and models on the planet, see pic below).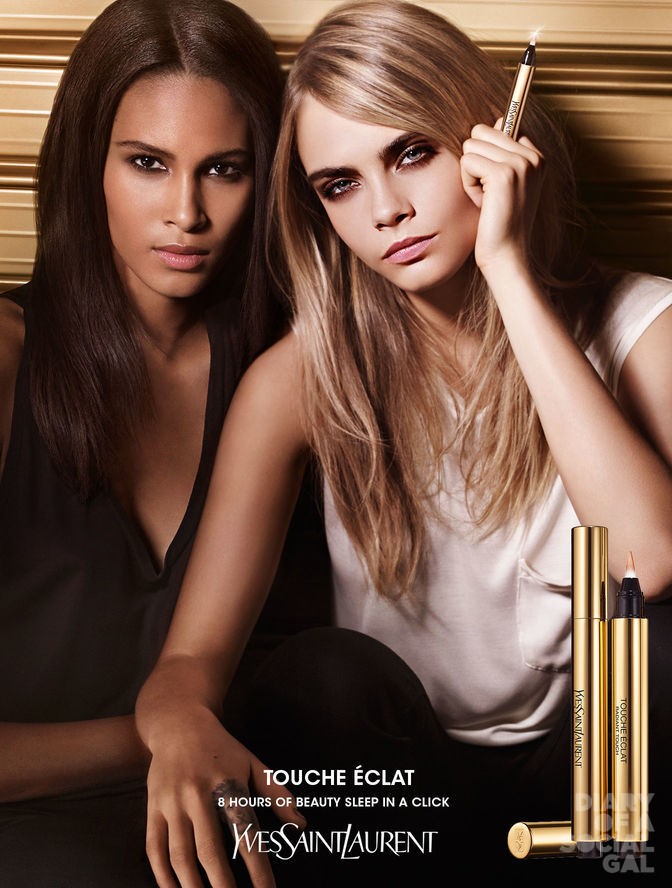 Looking a little wrecked after last night's one-too-many with the girls? Pat the creamy concealer under eyes, and say buh-bye to the evidence.
Find yourself ogling a far from pretty new zit on your cheek? A dab, blended by patting (which notably, works so much better than rubbing), will put that to bed fast.
Wanna up the pout potential? A little in Cupid's bow does the trick, as does some under the bottom lip, creating the illusion of fullness there too.
Finally, even though not officially prescribed, I also use the magic wand of choice for highlighting cheekbones, under brow bones to make eyes pop, even straight down the length of the nose, a move inspired by all those insta beauty videos I can't stop consuming that have such a dire effect on productivity. 😉
So there you have it Social Gals and Gents, the Social Gal Secret worth adding to your beauty arsenal. You can pick one up at most purveyors of beauty goods, including Sephora. As for the $, it's a little up there, but does last long, and hey, quality costs and you're worth it. 😉