Yes, there is a good sprinkling of glam associated with covering the social scene and in the world of glossy magazine publishing (print still rocks!).
But, contrary to popular belief (how many times have I been told that I have the best gig, allegedly rising at noon to imbibe mimosas before leisurely prepping all day for the eve's festivities ahead?!), there's actually MUCH work and sacrifice involved, as there is with all start-ups and entrepreneurial endeavours.
If only the reality approximated the myth and daily life looked like the mental pic; popping bon-bons and champagne corks!!
Reality check: It's NOT. In fact, there's rarely enough time in a crazy schedule to incorporate the beauty maintenance and upkeep, which ironically is what many think social editors/publishing peeps do all day!
Can you say #MISUNDERSTOOD?! 😉 
Which is why I derived so much joy yesterday, from a very rare beauty/ spa day at Diary fave NUVA BEAUTY & SPA.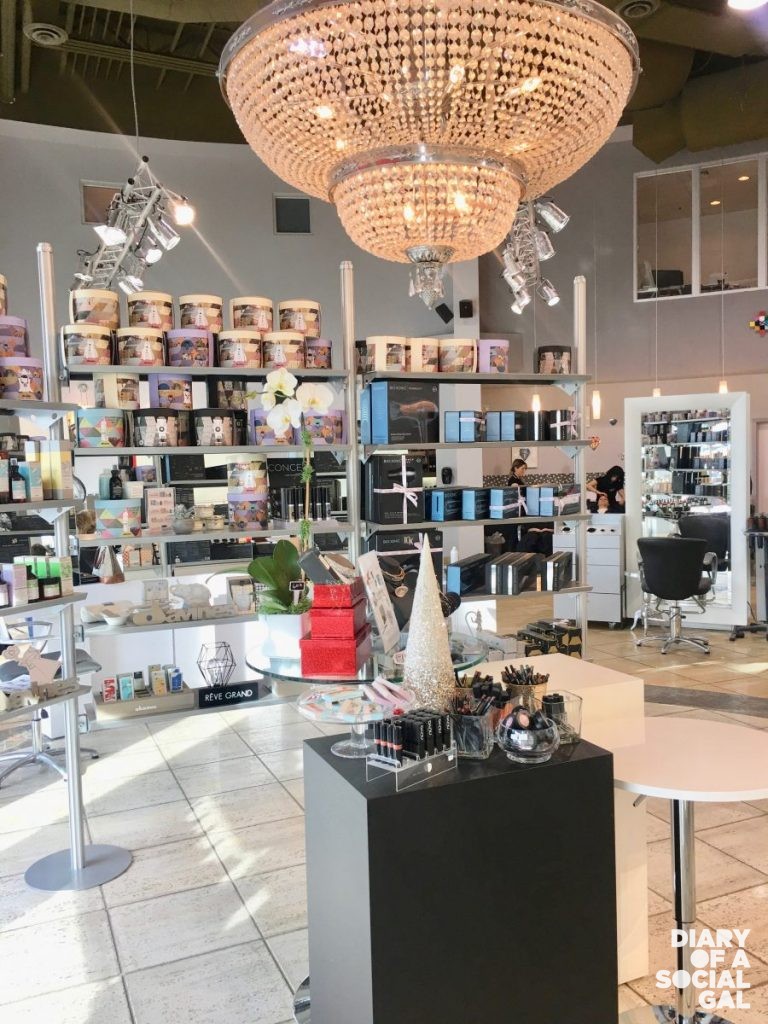 It truly felt like a Cinderella experience as I walked into the chic open space, with glistening chandelier looming large above and gorgeous makeup and product displays throughout (SEE BELOW), and was greeted by a dream team that even included owner Connie De Luca (who entre nous, is one of the hardest working power-women I know).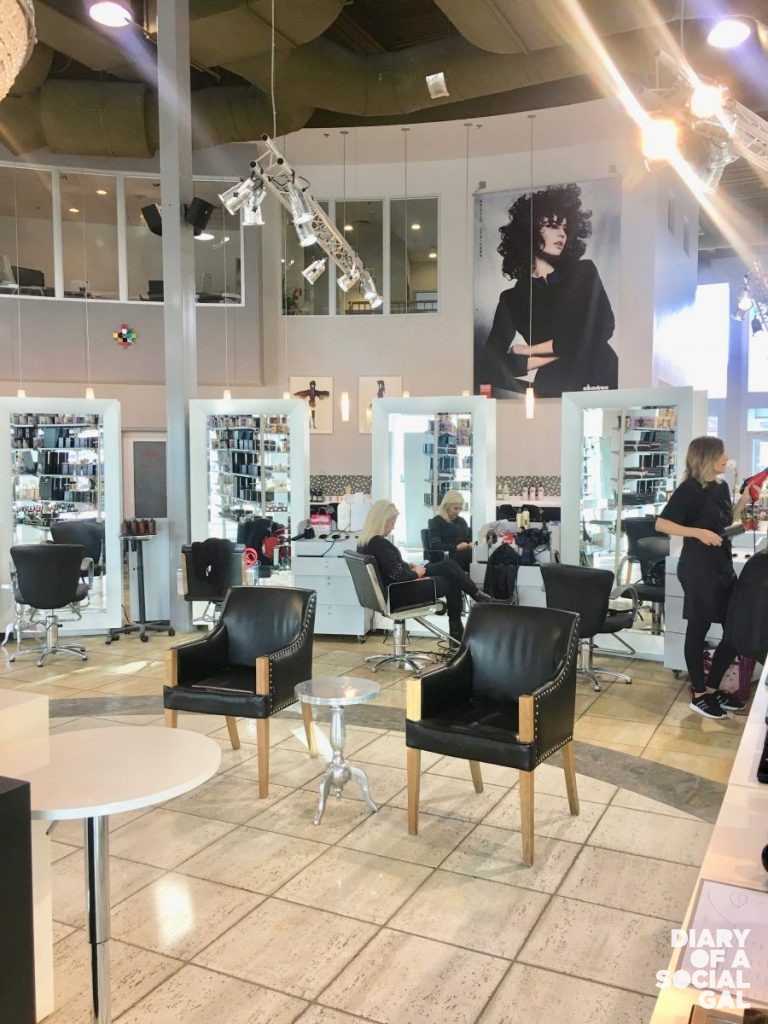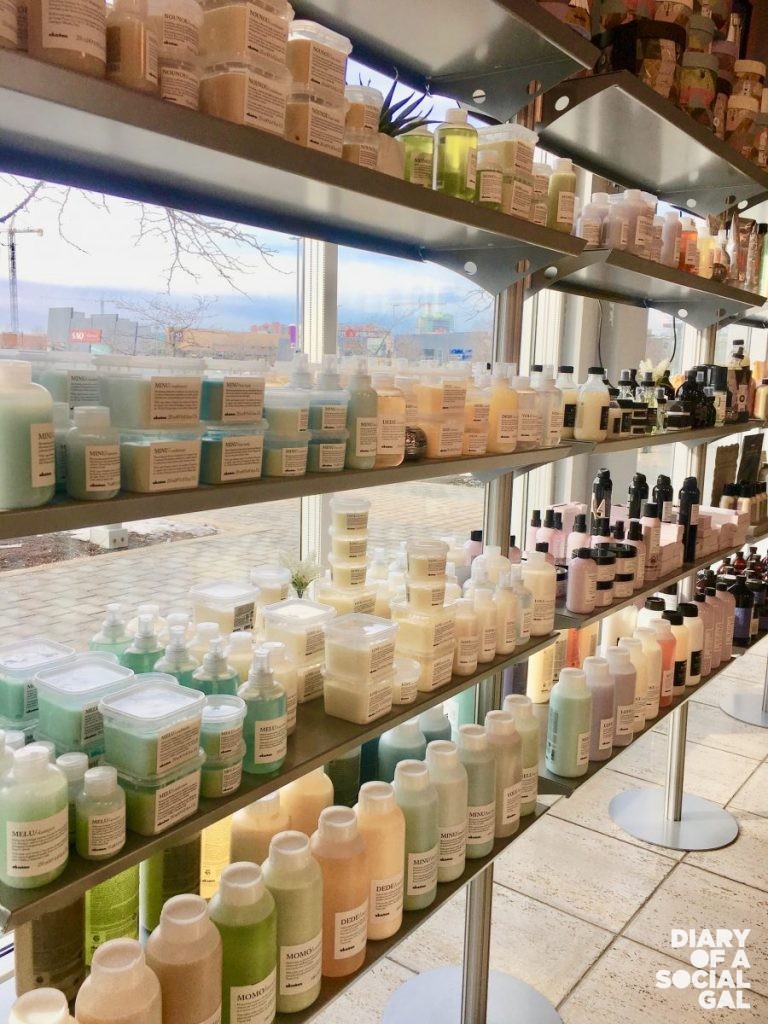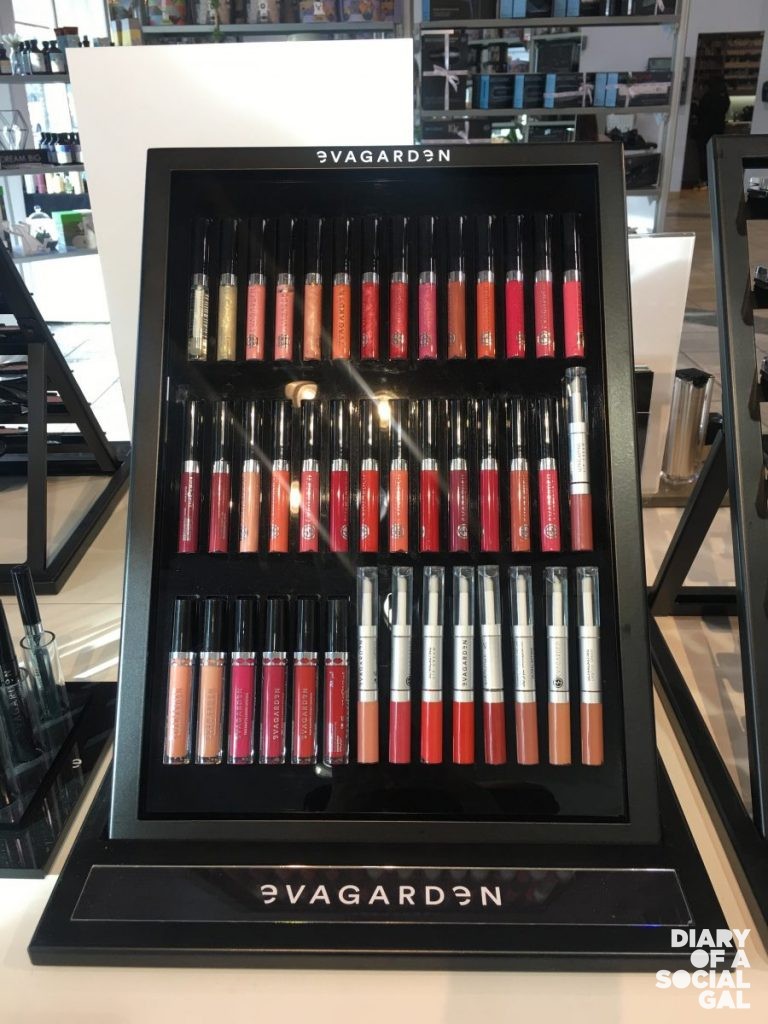 Post warm greeting (and product lusting lol), there was no dilly-dallying (the Connie/NUVA way!) as I was immediately whisked off to a consultation with super-stylist Ricardo Da Silva (aka Ric!) who would take on the ominous task of transforming my way too dark, burnt-out fine locks into a more contemporary, sun-kissed brunette lob (aka long bob), or what style bible Refinery 29 refers to as a "dirty brunette lob," the newest, hottest hue-style combo for 2019.
Admittedly one of the nicest, most down-to-earth humans I've had the pleasure of in awhile, Ric was a joy to deal with and was the type of stylist who makes your vision his own, and patiently hears you out with a view to bringing your dream hair to life (diva stylists are SO 2012).
Next, it was massage time with one of the spa's legendary therapists, ALLA, who escorted me up to one of the many luxurious treatment rooms.
While she was beyond gracious and professional -prepping me for the experience and inquiring what type of massage I was looking for – I had no clue of what absolute nirvana lay ahead.
In a word: WWWWWOOOOOOOWWWWWW.
While I've had my share of massages on the life journey (to me, the greatest indulgence ever invented), I can honestly say that this was, if not the best, top two! OK, the best!!!!
Sure, anyone can learn technique, but the art of massage is a gift and to do it right, is a healing power and sense that comes from within. Each touch, manoeuvre, manipulation by a gifted therapist takes you one step closer to complete and utter escape and healing.
Alla has that rare gift … in spades … coupled with knowledge of all techniques.
In that one session, she combined traditional genres like deep tissue, relaxation and cupping (beloved for its detoxifying and healing benefits), with an uncanny sense of exactly where the replenishing and rejuvenation was necessary.
I was expecting quality but this was truly perfection. If you like massage, make a beeline to Alla's hive. 😉
Though getting dressed, and off the heated bed was challenging, I had no choice because hair and nails beckoned.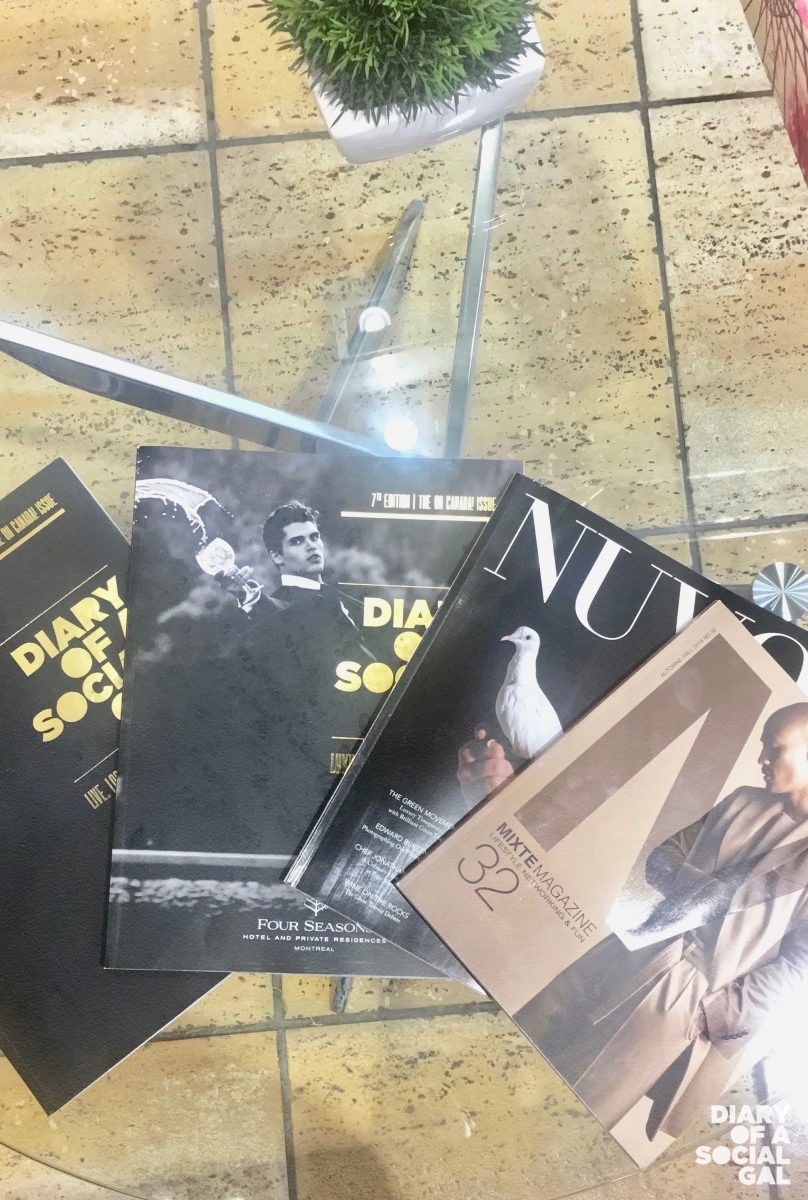 Ricardo was waiting for me and immediately began the multi-hour transformation that included lifting of the current colour, addition of highlights, toner, keratin wash, blow-dry and ironing.
And through it all, he patiently explained every step, and personally did the washes, which were serious perks, given that he too has the gift of magic hands (is it a NUVA thing?!) that allowed for still more blissful surrender to well-done massage.
Given the rapid ticking of the clock (further confirmation that good beauty prep and rehab takes time!!), we started the nails while I was still in Ric's hair-chair and the talented manicurists on scene worked their nail expertise, rocking a BIO GEL mani that not only looks great but promises to outlast my usual Shellac sitch for at least an extra week ( big bonus time in working gal world!).
Finally, it was time for the hair reveal, and it too blew me away, as suddenly my dead-black no-life locks were reworked into a caramel enhanced cacophony of brights that immediately gave life to a too pale winter complexion and added much-needed depth, texture, and right-now mane style.
It's really not easy to find a one-stop-stylist who can hear you and then deliver the goods both with respect to spot-on colour and style.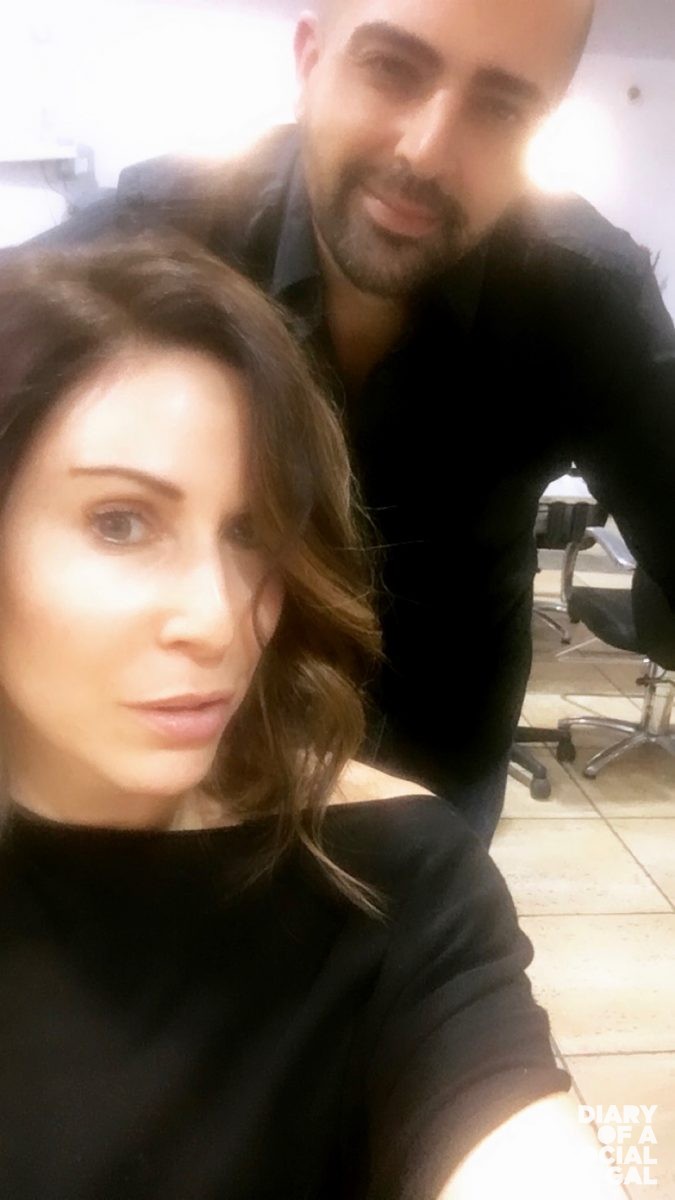 Ric heard me loud and clear.
In summary, It was a GREAT day and you Social Gals and Gents can likely feel the Jennthusiasm pummelling though the words as I tip tap on the laptop.
And trust me here, every word is heartfelt and sincere, straight form my heart to yours.
If you're looking for a beauty reboot, or just a fabulous new destination to add to your current list of beauty addictions, check out the NUVA team. I have a feeling you'll be inspired to pen a post of your own, or at the least, share with your besties. 😉