For those of you who tune in to DiaryWorld on a regular, or quasi-regular basis, you saw my rather unique Facebook Live video last Monday (our Diary Day of Beauty, MAKE-IT-UP-MONDAY) with the owner and founder of NOUV Tanning, a really amazing UV free couture spray tanning service, whereby owner / master tanner, CRYSTAL ESTEVEZ, brings her talents straight to the privacy of your own home, and sprays / sculpts you dark and shimmery fabulous with pure, organic products good enough to eat, that last  – oh-so-goldenly – for a good week / 10 days.
Well today, we continue the Nouv love, because I've had a chance to try the Coconut Oil Cream that Crystal had been going on about, promising me that once I'd lathered a little of this oil to cream on my bod I'd be hooked by both its rich, moisturizing, tan-extending properties and, on a more sensual level, its exotic tropical fragrance that screams / intoxicates beach delish!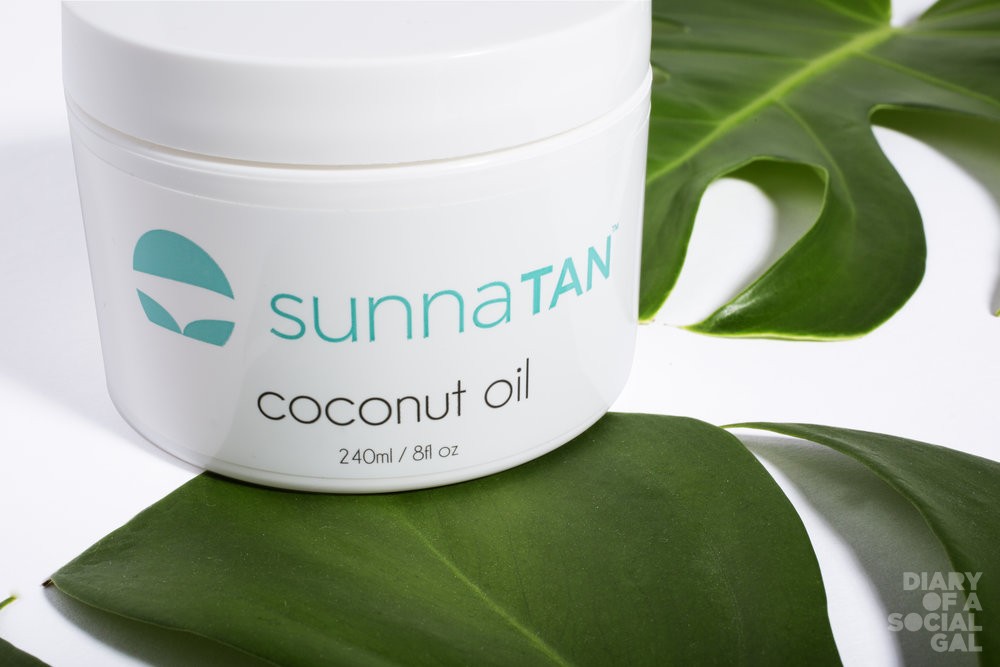 THE VERDICT: She was spot-on on both fronts. I was certainly blown away by the moisture replenishing (my skin felt like a baby's bottom), as well as the crazy good smell I couldn't help but keep sniffing, even when not in application mode, cause it brought up such potent images of tropical summer, with a glass of wine, great book, good tunes, and ample opportunity to say ahhhhhhhhhhhhhhhhhhhhhhhh ………
ADDED BONUS: Like the tanning spray, the ingredients are as organic and pure as can be, ensuring that your temple gets the full-on nontoxic love it deserves.
Thanks for the healthy tantastic Crystal. You rock!
For more on Crystal's crazy good tanning service, and info on the products, go to nouvtanning.com or call direct: 514-578-0264. #DiaryApproved!