My good gal pal Lissy Kates, a supermom and talented life coach, is very fond of the saying "sharing is caring" and, I too, of late, have appropriated it on a pretty frequent basis, cause well, it's true.
I really am addicted to sharing good stuff here on the Diary platforms, because I do care – deeply – about you fabulous Social Gals and Gents, and do get that gooey good feeling when we put positive vibes, and "shares" into the universe.
That said, enough mush and gush. On to today's beauty share with gusto, for it's one of our best to date, and I'm bursting with details: Pupa's VAMP! EXTREME Mascara: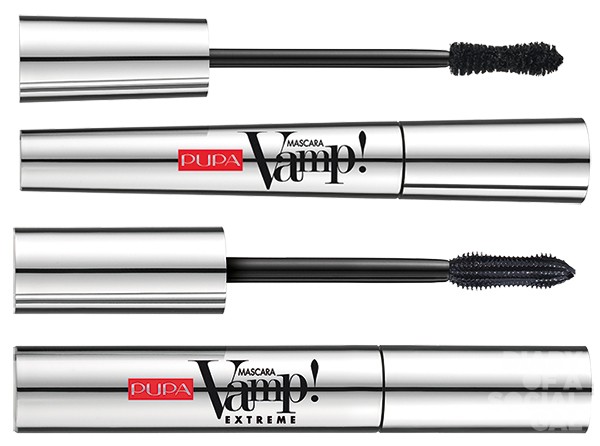 Backstory: While I was admittedly loving and loyal to another brand (at least a few solid months into that lash love affair!), I did recently fall prey to temptation, finding myself tossing this pharma baby into the basket (there goes the  Beauty Product Addictivitis), without major expectations.
But then: INSANE INSTA RESULTS HAPPENED. I have no idea what magic ingredients the Italian-based company behind the mascara, PUPA, infused into this miracle-creating oversized shiny tube, but whatever it is, WOW. BRING IT ON!
From the moment you start the application, lashes suddenly gain uber length and thickness, to the point of such extreme fabulousness and faux-ni-ness, that well, I may never be seduced by another tube again.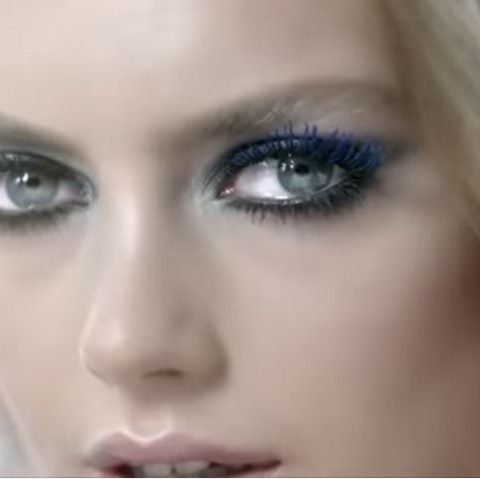 Eyeliner is even superfluous with these kinds of spidery, selfie close-up-worthy results!
On the horizon too: Purchases of the brand's coloured hues of the 'scara, NAVY BLUE, and PURPLE for my hazel peepers (see above, courtesy of Pupa), with several other options available for blue, green, and brown-eyed gals and gents.
Final note: Stay tuned for updates there loves, but do pick up your own tubes … sooner than later.
#SeriouslyGoodProduct #InsanelyGoodSocialGalShare