So it's summer vacay and you have big travel plans …
A hot Social Gal beach getaway? A  jaunt to Europe with your honey? Perhaps a chill camping trip with the Social Gents  to some awesome natural wonder-filled park?
The potential is endless and we, in Diary world, wish you all the greatest getaway ever.
That said, whatever the destination, you can never be too prepared, especially on the beverage front. 😉
Priorities, right?
Which is why on this special TRAVEL TUESDAY, we offer up your next fave travel gadget: a portable cocktail kit: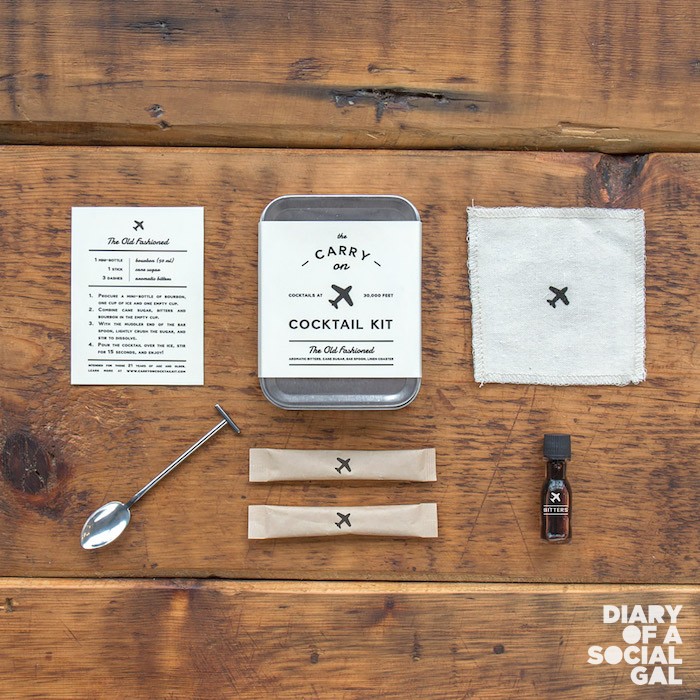 Yup. fancy that! And it comes ready for mixing action for both experienced and amateur mixers, to whip up two quality bevs anytime, anywhere.
Even cooler: W&P's slick Carry-On Cocktail Kit is compact enough to fit in a pocket, and offers up a selection for all preferences, from bubbly concoctions, to Gin & Tonics to oh-so-earthy Bloody Marys.
Ahhh , modern technology …
Happy bev-filled travels lovelies. Have one for us. 😉