NO we haven't  been as fastidious as usual with our FASHIONEWZ  and updates from the recent fashion weeks, not because we haven't been tuning in (DUH, fashion is oxygen for Social Gals and Gents!), but there are only so many hours in a day, and we do have our next milestone OH CANADA! themed 7th edition dropping at the end of the year with MUCH to do, (BIG plans in the works loves, stay tuned for fabulousness!).
That said, given all the party-worthy happening all over this week's Paris catwalks, some stylish shares are definitely in order. Enjoy, entrance-makers!
OFF-WHITE
The name represents the opposite end of the colour spectrum, but Off-White does do incredibly edgy things with noir, like this femme fatale-tastic we can't wait to scoop up! Fancy shorts are clearly the next big thing in SS18 …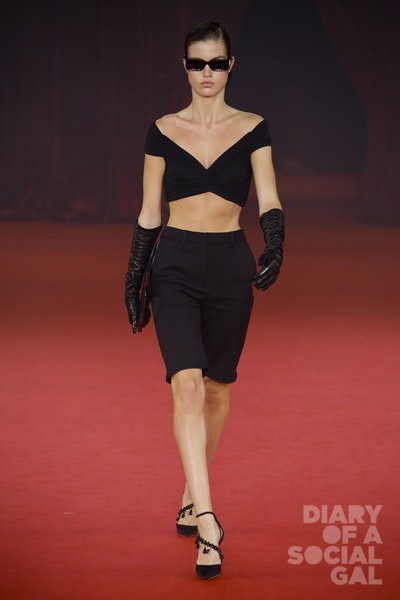 BALMAIN
There's a reason mega celebs in the business (and pleasure!) of big glam clamour for the next big thing in Balmain world, like these recent monochromatic fantasy puffs, sheaths, and jumpers that scream fierce & fabulous … Who said prints were tired? 😉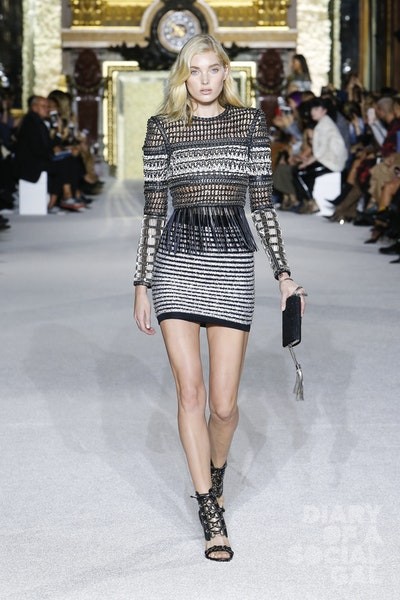 PACO RABANNE  
Finally, there's just something unforgettable and scene-stealing about a shiny head-to-toe jumpsuit. It's just SO right as a Social Gal go-to! Added perk? No hassle of matching, buttons, etc. One zip and you're good to go.
So there you have em stylish wonders, some of our fash faves from this week's still ongoing  SS18 Fashion Week in the City of Lights.
For more up-to-the-minute collections and morsels go to the bible, the masters, they who filter fashion like no one else:  BUSINESSOFFASHION.COM. (Course, the founder / mastermind is Canadian!!)