Despite the Indian summer that has been bedazzling of late, Fall does officially fall into our soon to-be-bundled-up laps tomorrow. And so, for today's Diary Drink Of The Week, it's all about a martini that will pump up the comfort with equal parts sweetness and spice. Now doesn't that have a nice ring to it?! Bring it Fall!
SALTED CARAMEL APPLE MARTINI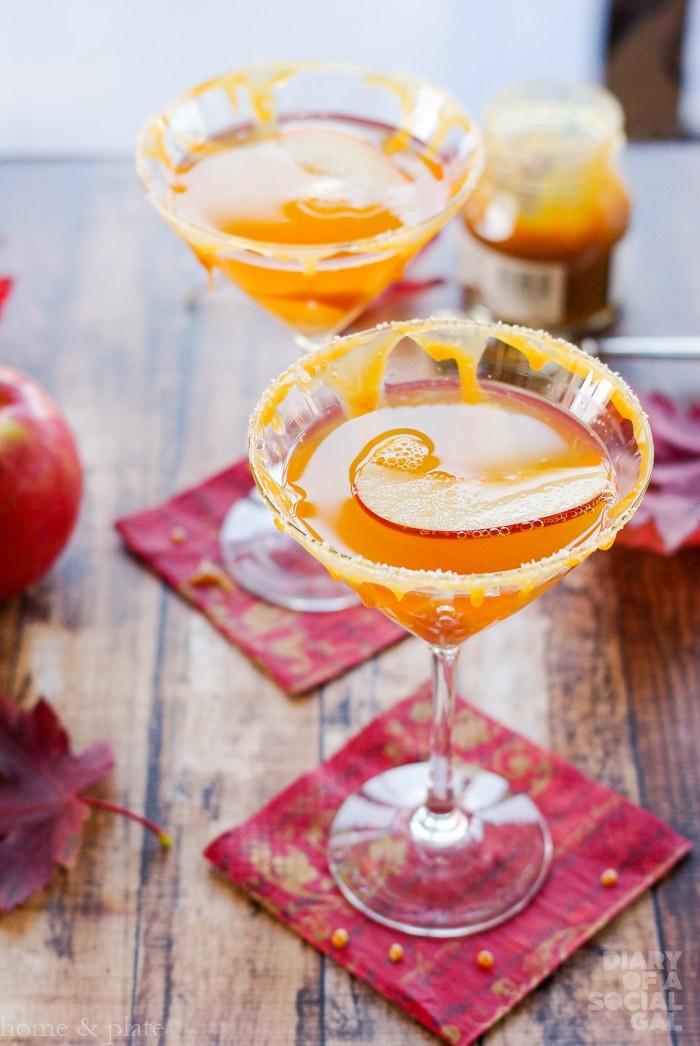 Ingredients:
2 ounces caramel infused vodka
3 ounces apple cider
Salted caramel dessert topping of choice
Kosher salt
How-to:
Begin the adventure in sweet & spice by filling each martini glass with cold water and ice cubes.
Spoon a sufficient dollop of caramel onto a plate, for purposes of rimming the glass (ahem, glasses, why drink fabulousness alone?!).
Add the same amount of kosher salt to a second plate.
Next, toss the water from each glass before drizzling caramel down the inside.
Coat rims with caramel and dip lightly in kosher salt.
Add ice, cider and vodka to every martini's bestie; the cocktail shaker.
Pull a fifties style maneuver and shake shake, shake!
Finally, pour the cocktail perfection into each glass, knowing that each sip will make kissing summer goodbye increasingly more bearable! 😉