If you're planning to scoop up some new flamingo floats for this summer's adventures and have a desire to be on-trend in float world, thank G-d you happened upon this post. #RESCUE #MITZVAH
While flamingos were all the rage in 2017 (and earlier), making for one heck of an adorable fuchsia float statement, an attempt to rock one this summer would just scream … float floozie.
Yup,  flamingos have gone the way of so many so over trends.
That said, there are new fabulous floating fashion statements that are equally memorable, guaranteed to thrill small and grown-up kids alike (ahem).
Behold our top three faves:
LLAMMA LOVE 
Yes, llamas are happening blow-up besties this summer, and one of the kitsch-chicest options comes courtesy of the industry masters at FUNBOY, who have created a magical version, replete with pink head pouf, and cupholder. Moreover, the Cali-based team of pros is renowned for their high-quality floats that inflate easily in three minutes with a hairdryer or electric pump, and have a crazy impressive range to select from, in case you're not feeling the trending llama love. Also irresistible: Each FUNBOY purchase ensures one year of clean drinking water for a person in need. Rockstar territory.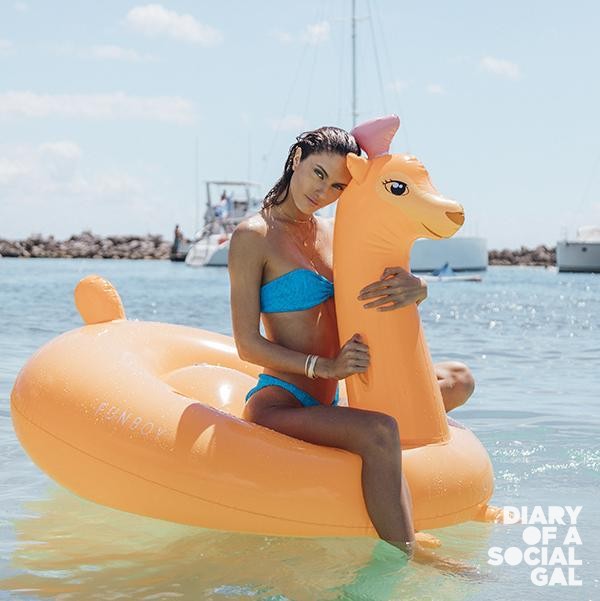 AVANT GARDE AVOCADO 
For the more foodie-fashionable, healthy avocado rockets to the top of the float A-list, allowing loungers to lie contentedly for hours in its lime splendour. Though many companies have jumped on the Avocado bandwagon, a solid purveyor here is reliable – and accessible – fashion site ASOS.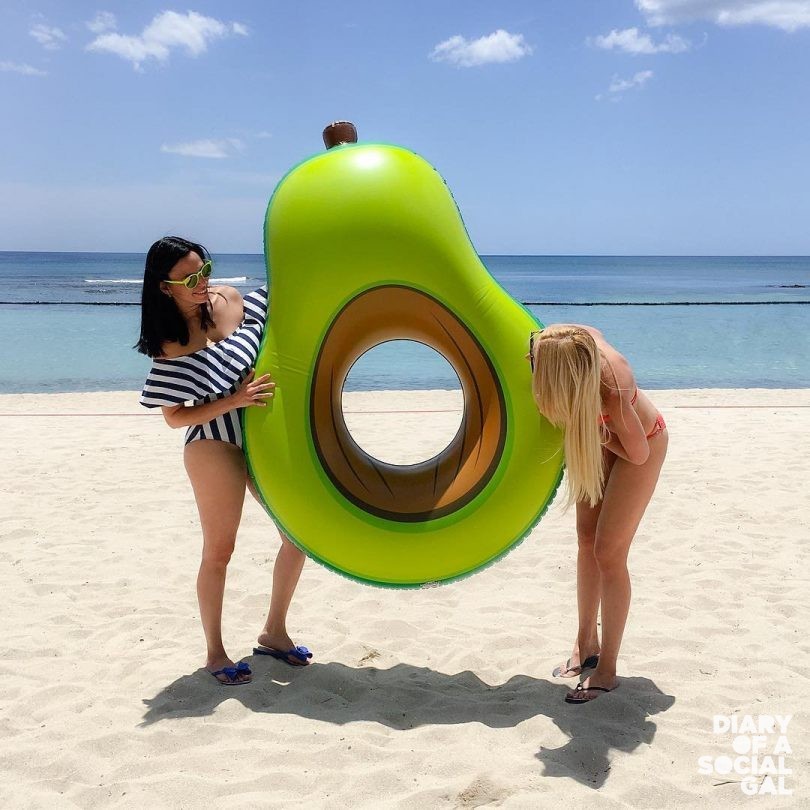 ROSÉ ROCKS
 Seeing that there is arguably nothing better than lounging languidly by a pool (or in one) with a glass of rosé in hand (ditto for beach waves), the transition to rosé-themed lounger just makes good sense, non? I mean, if we're gonna guzzle it, may as well nuzzle it! 😉 A match made in float heaven. For yours, go to
ROSE FLOATE.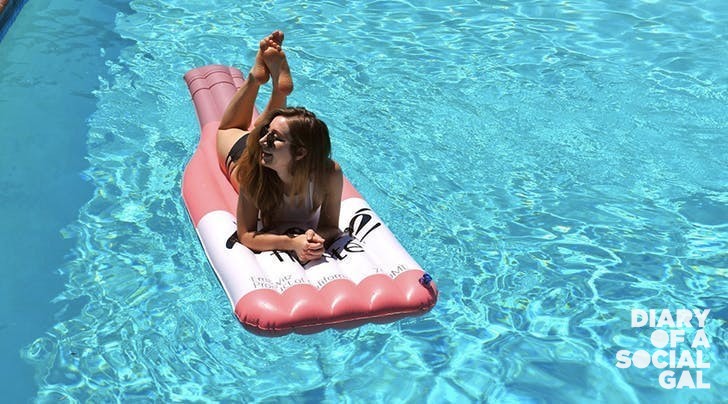 And with that Social Gals and Gents, we round off our top three glam options for ferosh floating this season. Hope we inspired …