NOT ONLY IS TRAVEL DIARYSTA COLLEEN MCNAMARA'S GREATEST PASSION, BUT SHE ALSO KNOWS EXACTLY WHAT FLOATS SOCIAL GALS AND GENTS BOATS, A COMBINATION THAT PROVED LETHAL IN THE BEST WAY WHEN CURATING THE FOLLOWING CROSS-CANADA TRAVEL GUIDE, EMBRACING FOOD, FITNESS, AND MORE. THANK YOU, COLLEEN, FOR THE GIFT THAT WILL KEEP ON GIVING … 
Trudeau's glorious, Vogue-worthy mane and Montreal's endlessly vibrant see-and-be-scenes aren't the only reasons Diary's love for Canada runs deep. Read on to discover what you've been missing while collecting passport stamps from faraway lands. Warning: enter at the risk of re-thinking regularly-scheduled travel. BON VOYAGE, DIARYSTAS and DIARYSTOS!
TORONTO: RUNNING TO THE 6IX WITH YOUR CREW
Put the Toronto vs. Montreal debate to rest — immediately. Both are equally irresistible …
STAY: There's no shortage of luxe options. We're partial to Yorkville where yes, the toppest shops are easy access and you'll nd the celeb-approved Hazelton Hotel, home to famed restaurant ONE. Closer to the banking district you'll stumble upon The Adelaide Hotel, which houses the city's most giant suites. Otherwise, keep it classic and rejuvenate at either The Ritz-Carlton Toronto, at the edge of the downtown core bordering the entertainment quarter, or the beloved Four Seasons, a stone's throw from the luxury shopping on Bloor (bonjour, Louis Vuitton).
EXPERIENCE: Drop your luggage. Freshen up. Put the culture cap on. Toronto has a slew of museums worth browsing. Start with the classic Art Gallery of Ontario, which boasts an impressive collection of Canadian artwork including works by the famed Group of Seven and a mesmeric collection of Inuit art, all worth experiencing in the spirit of Canada's 150th. Also a must-see for Social Gals and Gents with a yen for good footwear: the Carrie Bradshaw dream-come-to-life Bata Shoe Museum, offering a cool 13,000 artifacts spanning nearly 500 years, from Vivienne Westwood pumps to Queen Victoria's silk flats. (For more on Canada's art scene, See Olivia Collette's art-focused feature).
SWEAT: FYI, the notion that vacation time is a workout-free zone is no longer a thing. It's 2017 people. Head to SoulCycle in Yorkville to get your sweat on (Ty's class is the bomb). To wind down, the best yoga studio in the city is YYoga, situated in the ultra-trendy Queen Street West hood.
EAT: Longstanding faves like 416 Snack Bar evoke Toronto's delish diversity with its ever-changing mix of flavours. For a taste of Asia, skip to Luckee, Sursur Lee's answer to a dumpling house with up-scale air. An unforgettable sushi experience can be found at Yasu, which offers an omakase, or chef's menu option, in a quaint environment. As for Italian, there's no shortage of places but Buca and Enoteca Sociale are always crowd-pleasers. Finally, if cool atmosphere and premium cocktails are your bliss, skip to Bar Raval or Grey Gardens. (For more on Canada's vibrant food scene, see food critic Lesley Chesterman's in-depth feature).
PLAY: Hello, cocktail hour! For a casual beer, Mascot Brewery has a no-frills terrace, young crowd, good music, and great beer. For a cosier space and fancier 'tails, venture to BarChef. Otherwise, Cold Tea in Kensington Market is a hidden gem that serves up dim sum with cocktails. And for the rooftop- inclined, party to Sky Yard atop the fan-fave Drake Hotel, boasting exposed brick, striped lounges and ultra-chic tent tables.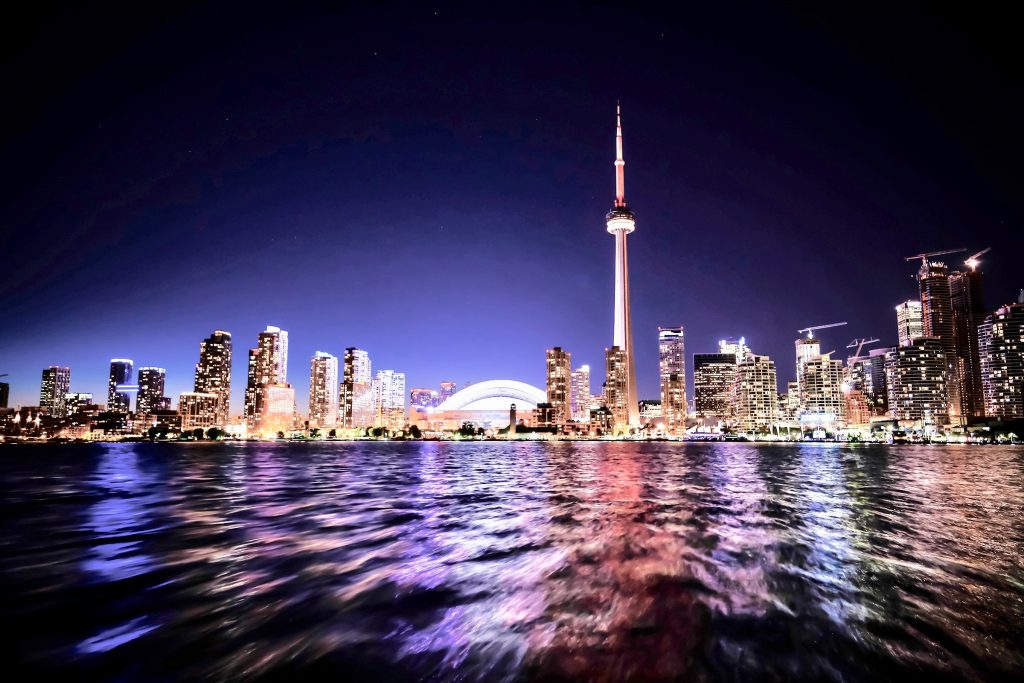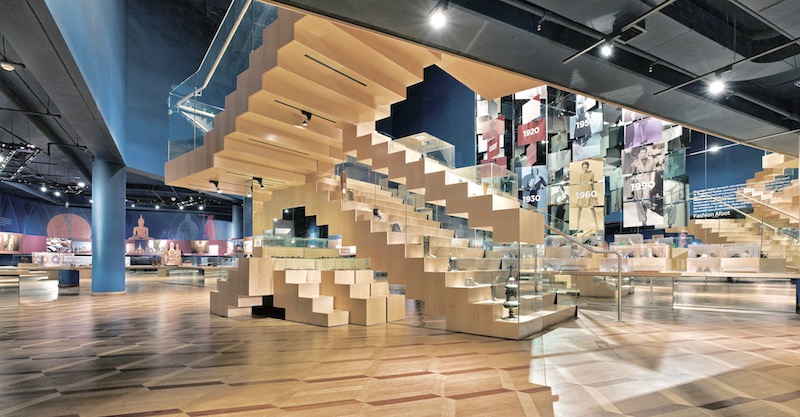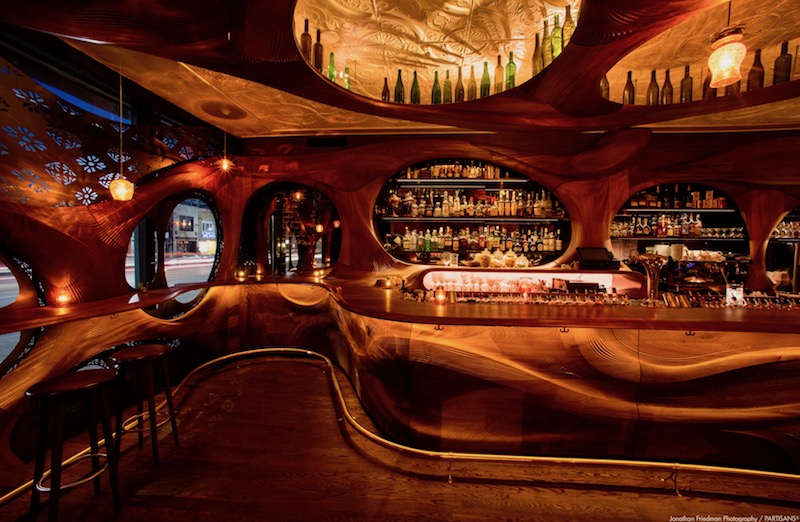 WEST COAST DREAMING IN VANCOUVER
If you love to get out and explore nature — but are not willing to give up a 5-star meal and 5 o'clock cocktail to do it — Vancouver is your spot.
STAY: Your go-to is the Shangri-La Hotel, where the tranquil surroundings, sweeping city views, and swish rooftop pool can't be beat. If boutique hotels are more your vibe, check out the Wedgewood Hotel & Spa, a family-run spot with impeccable service and luxe furnishings. Most important, though, is the spa, offering treatments based on seasonality that leverage natural ingredients to give the glow of the century.
EXPERIENCE: Vancouver is all about the great outdoors. So get out and explore the city by bike or foot, and soak up the crisp mountain air. Diary's favorite place to 'sphere soak' is the False Creek Seawall, a trail clinging to Stanley Park where you can rent a 7-speed cruiser — in stylish hues — at Spokes Bicycle Rentals. Next up: throw the shades and bathing suit into a beach bag and chill to Wreck Beach, an otherworldly hippie wonderland where tie-dye blankets are the rage and birthday suits are favoured over bathing suits (so maybe you didn't need the suit after all). Once back in clothing, go for a kayak in Deep Cove in the North Vancouver area, and delight in the visit from a friendly seal, likely to pop up and say hey.
SWEAT: Vancouver is home to some awesome fitness centres, like Equinox, but nature's Stairmaster is the true star of the show. We love Grouse Grind, a 3-kilometre vertical hike up 2,830 stairs. While it's more challenging than any indoor work-out, the breathtaking views at the top of the popular North Van destination are worth the pain. Also worth experiencing via a 45-minute drive north on the picture-perfect Sea to Sky Highway is The Chief, another popular hiking spot.
EAT: The city is renowned for its top-of-the-line sushi thanks to its proximity to the Pacific, and strong Asian influences. RawBar at the Fairmont Pacific Rim is a scenic choice for a quiet meal, especially if meandering by as you bike along the Seawall, just off the trail. Otherwise, Tojo's is considered one of the best Japanese restaurants in the city. It's Condé Nast Traveler and Diary approved; plus a must-stop for celebs passing through. Surrender your palette to chef Hidekazu Tojo and opt for the omakase.
PLAY: If oysters and champagne delight, then definitely indulge in an oh-so-necessary feast featuring both at Coast. Outfitted with a patio and ambiance that strike the enviable balance between upscale and relaxed, it's the perfect spot to whet appetites before dinner. Post-din, head to Guilt & Co in hip Gastown for live music and fine bevs.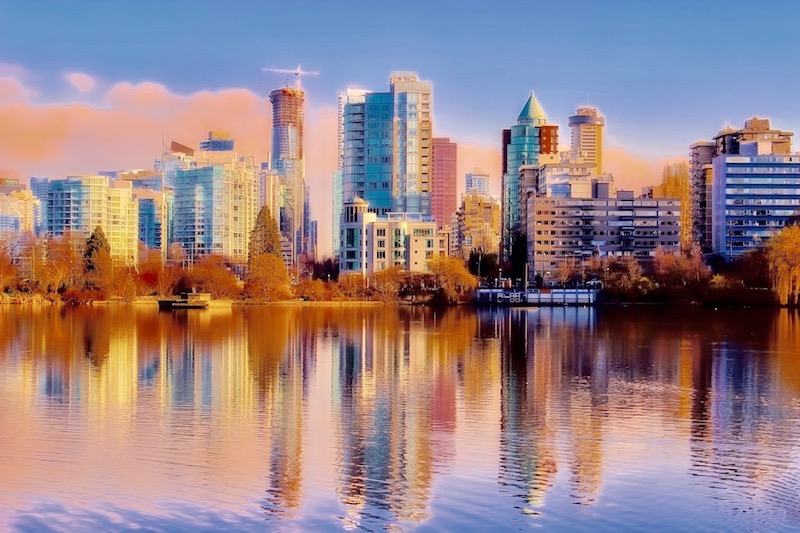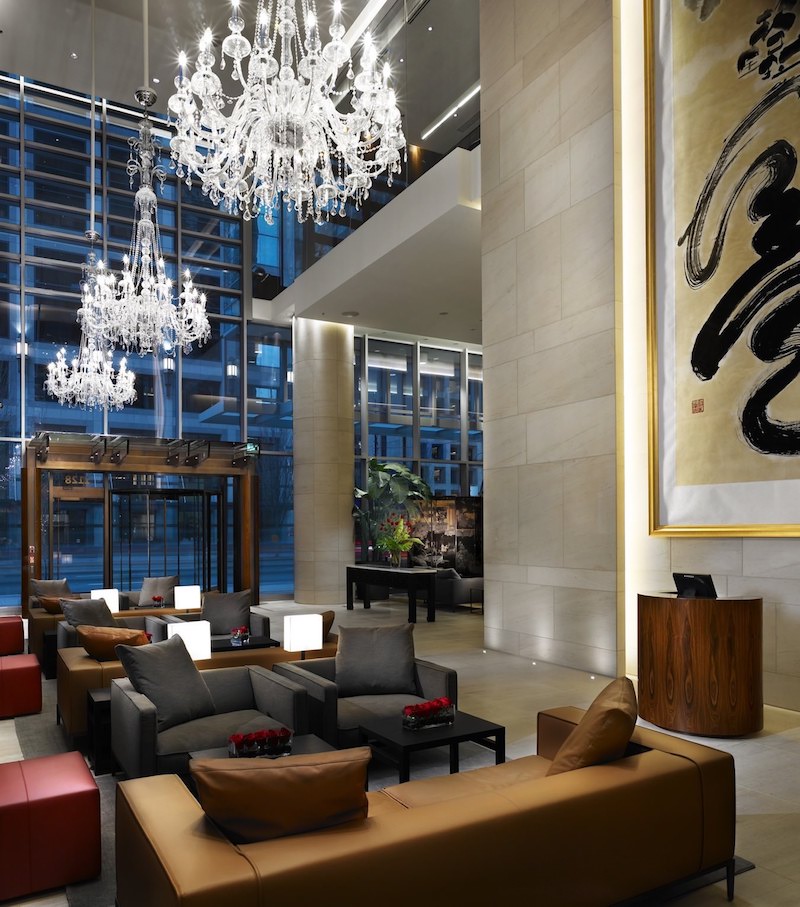 THE ADVENTURES OF OTTAWA
All of the serious business that goes down in Ottawa — like, say, running our great country! — gives the city a somewhat bad wrap when it comes to choosing a getaway. But Ottawa isn't all-business- all-the-time if you dig a little deeper. In fact, it's quite the opposite:
STAY: If you want to do Ottawa right, unpack your bags at the famed Château Laurier. The historic castle-like edifice blends seamlessly into neighbouring Parliament Hill, and its seriously regal vibes nod to the many prestigious guests who've made their way through the marbled hallways, like Sir Wilfrid Laurier himself, Queen Elizabeth and Prince Philip, to name a few.
EXPERIENCE: One of the best parts about visiting Ottawa is that it's truly an all-season city. When snowfall hits, you can out your inner Kurt Browning and glide across the Rideau Canal to reach the nearest BeaverTails outpost. If you're steadier on skis, there are several cross-country trails. When spring rolls around, so too does the Canadian Tulip Festival, boasting over one million bright tulips. Summer and fall bring meandering in the ByWard Market.
ART SM'ART: But no matter what season you visit, you'll need to carve out a day, or two, to explore the galleries and museums. There are about 20 to choose from. History lovers should get voluntarily lost in the Canadian Museum of History where they'll stumble upon Moments From 150 Years Ago, an exhibition showcasing photos and documents from everyday Canadian life, during the country's inception. Art aficionados will love the collection at the National Gallery of Canada that includes works by the Group of Seven and Tom Thomson, and even a depiction of Wayne Gretzky by Andy Warhol.
SWEAT: Ready to run? At the end of May, running fanatics ock to Ottawa for Ottawa Race Weekend. Over 40,000 participants take part in seven races. If you've never explored the capital, it's a great way to see it from the prettiest angles on foot … while getting t along the way.
EAT: Given Canada's multiculturalism, it's no surprise that Ottawa's dining scene is loved for its international air. On Holland Avenue, The Soca Kitchen serves up Spanish-Latino tapas in a casual tavern atmosphere. Wash the meal down with one of their magical mojitos. On Somerset, you'll discover the city's best no-frills Szechuan at So Good Restaurant. For deliciously fresh sushi, head to Kiko Sushi Bar. Finally, for those who live for sweets, be sure to experience the magic of SuzyQ Doughnuts. Like WOW.
PLAY: The ByWard Market is lined with casual pubs, bars, and cocktail lounges. For a glass of rosé after a hard day of museuming, Diary's top pick is Copper Spirits and Sights at the Andaz Hotel, while great live music and microbrews aplenty can be found at Mercury Lounge.
Seafood lovers, unite! Charlottetown, P.E.I.'s charm is found in its endless fresh catch options — and red sand beaches. A city with a soul-replenishing small-town feel, the birthplace of confederation is the perfect place to unwind solo, or en masse.
STAY: Diarystas and Diarystos typically go for a beach house when in P.E.I. and Airbnb has some stunning seaside options. If you opt for one of them, stay on the northern tip, where sprawling beaches and some of the best golf courses in the country are within easy reach. If boutique hotels are more your pleasure, book a stay at The Great George in the heart of Charlottetown. Whatever lodging you choose, keep in mind that P.E.I., even Charlottetown, is low key, so you'll be trading high luxury for understated charm.
EXPERIENCE: Hi-ho, hi-ho, off to the beach we go! There are nearly 25 beaches in P.E.I. You've likely seen one of the ruby red beaches in your Insta feeds and thought, "Ha!, that must be filtered," but you'd be wrong. Picture-perfect water stretches into the horizon at Cavendish Beach. For a warmer swim, venture to Singing Sands. You'll find ultimate quietude and the country's biggest sand dunes at Greenwich Beach. On the next stop it's time to bring out your best Brooke Henderson! If you've ever considered trying your hand at golf, P.E.I. is the place to do it. Top courses include Green Gables Golf Course and The Links at Crowbush Cove. After the last round, wander to the nearby spa resort and get lost in a well-deserved massage.
SWEAT: Much like Vancouver, getting your sweat on in P.E.I. is best done in Mother Nature's gym. So swap spin class for a ride along the scenic circuit that is Confederation Trail, a solid 25-kilometre ride with mixed terrain. For a quicker ride, opt for Riverside Trail in Charlottetown. Post-cycle, stretch out with beach-side yoga at Cavendish Beach. As for the glutes, give them a workout around the island's northernmost tip the popular North Cape Trail.
EAT: Mealtime is very, very important in P.E.I., mainly because it's an excuse to eat the most spectacular seafood on the planet! Lobster season runs all summer and the island's traditional "lobster supper" events are casual, fun, and loved by tourists and locals alike. The best option is the North Rustico lobster suppers. For another lobster delight, our favourite no-frills establishment is Rick's Fish & Chips. But the star of P.E.I.'s culinary scene is the brainchild of local islander, chef Michael Smith, who you might remember from Food Network Canada classics. At The Inn at Bay Fortune, Smith has masterminded a foodie experience for the books. Diners arrive at The Inn's grounds shortly before 7 p.m., where they find food stations with local goodies aplenty. Then, when the clock strikes 7, the chef invites diners to take a seat at a table alongside friendly strangers and tuck into a 5-course meal of seasonal, local greatness. And did we mention the Canadian wine selection is on-point too? Book a room at The Inn for the evening and make a night of it.
PLAY: Charlottetown has a relatively tame nightlife. That said, there's no shortage of hearty cocktail spots like Fishbones Oyster Bar & Grill on bustling Richmond Street and The Gahan House, boasting lively atmosphere and live music on weekends, plus their own brew, which happens to be quite delicious.
Maybe Diary's a little biased given our home base, but there's just something about Montreal, aka "the party city," aka "Hollywood North," aka "Europe in North America." But whatever "it" is, Montreal's energy is palpable.
STAY: On our luxe list in the downtown core is the stunningly elegant and oh-so-pampery Ritz-Carlton Montreal, perfectly positioned on Sherbrooke Street within easy reach of good museums and solid retail therapy. We're also big fans of the newly renovated Fairmont The Queen Elizabeth, blending bold contemporary design with signature historic charm, as well as the much-anticipated Four Seasons, launching in 2018 and expected to drop jaws with gobsmackingly gorgeous views from floor-to-ceiling windows in addition to a host of other top-tier amenities and services. That said, there are also some beckoning A-list properties in the quaint and happening Old Port like Madonna and The Rolling Stones' fave Hôtel Le St. James, and the brand new and trending William Gray, boasting fabulously designed rooms, amenities and eateries including Maggie Oakes, one of the city's best rooftop terraces with breathtaking views.
EXPERIENCE: Sports fan or not, you haven't truly indulged in Montreal culture until you've spent an evening cheering and cursing their (our) beloved hockey team, the Montreal Canadiens. From the end of September until March (at least),the Habs play at the Bell Centre in the heart of downtown.
FESTIVAL! Ask any local and they'll tell you that Montreal is a city of festivals. In the sum-mer, the Montreal International Jazz Festival takes over the city, with the giggle-rich Just For Laughs comedy fest not far behind. Then, of course, there's that huge music celebration that takes over Parc Jean-Drapeau for a weekend – aka Osheaga – bringing the biggest names in the biz. And while we're talking fests, we certainly can't omit Igloofest, Montreal's living proof that minus 40 temperatures won't stop the party! 😉
EAT: Ok, we're saying it: when it comes to food, there's no place like home. For equal parts amazing vibes and gastronomy, Le Richmond in trendy Griffintown is a must. Their menu ranges from sturgeon caviar to red tuna tataki and the most delectable risotto in the city. Further west in St. Henri, you'll find Tuck Shop, a cozy spot serving up seasonal local fare with a stellar wine list. Across the street is the new-kid-on-the- block-turned-Montreal-establishment, Arthur's Nosh Bar, where the pancakes are so wildly delicious that freezing in line for hours seems … logical.
PLAY: It is the party city, so get ready for a late night, initiated at one of the many cool cocktail lounges like Atwater Cocktail Club, a hidden bijou (literally), complete with excellent cocktail menu and good tunes. We're also devotees of underground enchanted forest Soubois, where the vibe is always swish and fun (great eats too). If dancing is next on the agenda, there's no lack of gratifying options, from ever fun see-and-be- scenes Flyjin and Philémon, to newer hawt spots like de la Montagne's Les Siècles (already a hit with ahead-of-the-pack partyers) as well as bank vault turned partyspot La Voûte, and roaring twenties-inspired Bord'Elle Boutique Bar and Eatery. Finally, we couldn't possibly highlight Montreal's party scene without giving at least honourable mention to one of the country's biggest annual attractions, the Formula 1 Grand Prix, which also happens to bring with it an endless stream of parties, as literally every eatery, bar, hotel and then some comes alive with F1 GP party fever! (For the full experience, see our annual coverage in the LIVE THE PARTY section.)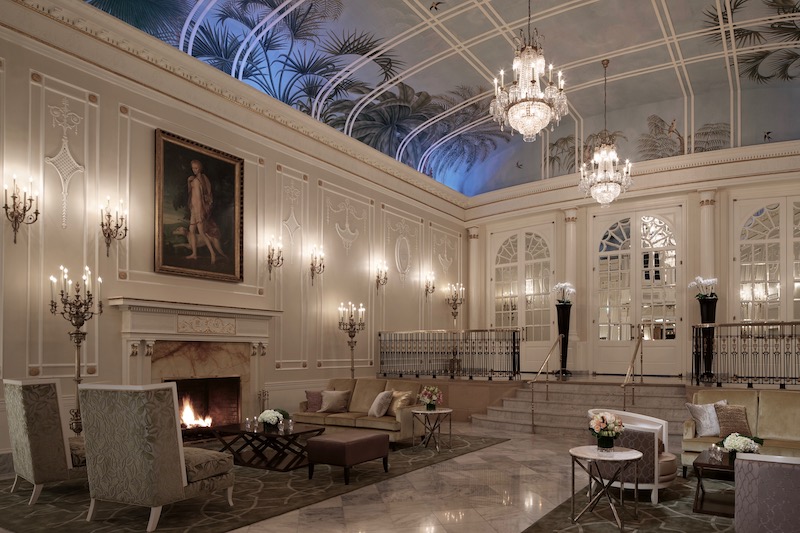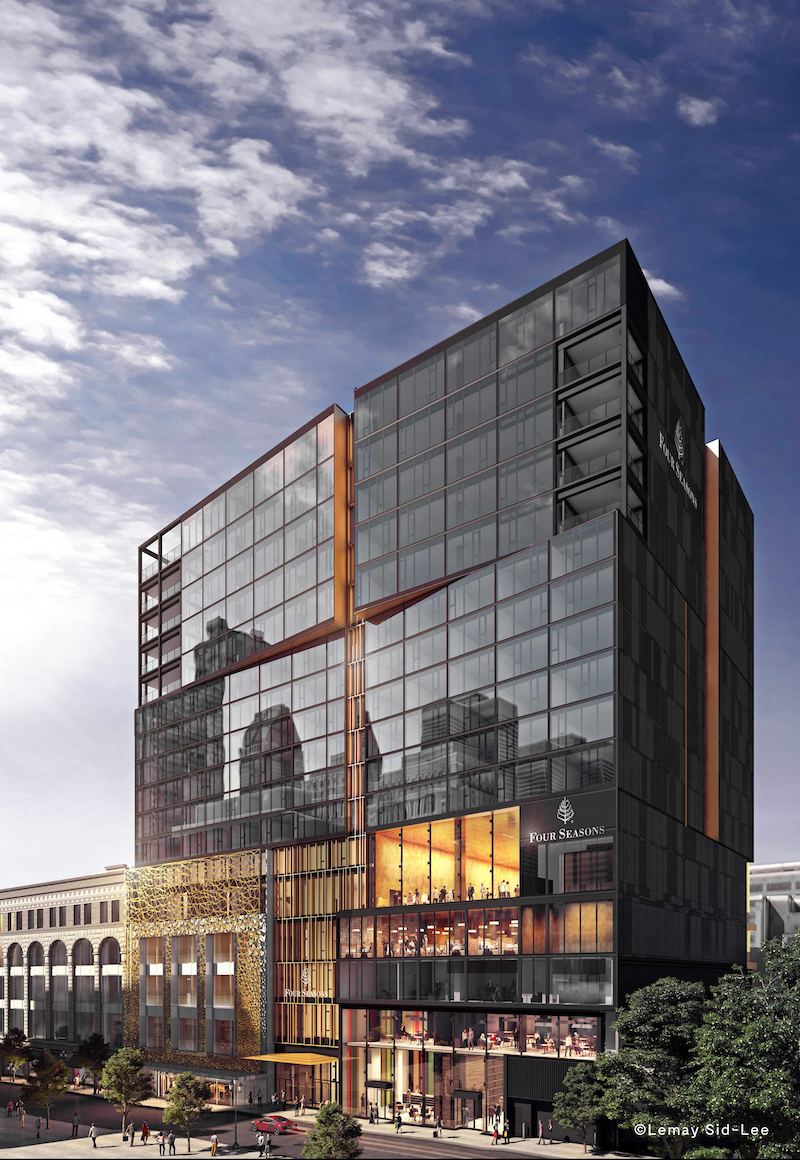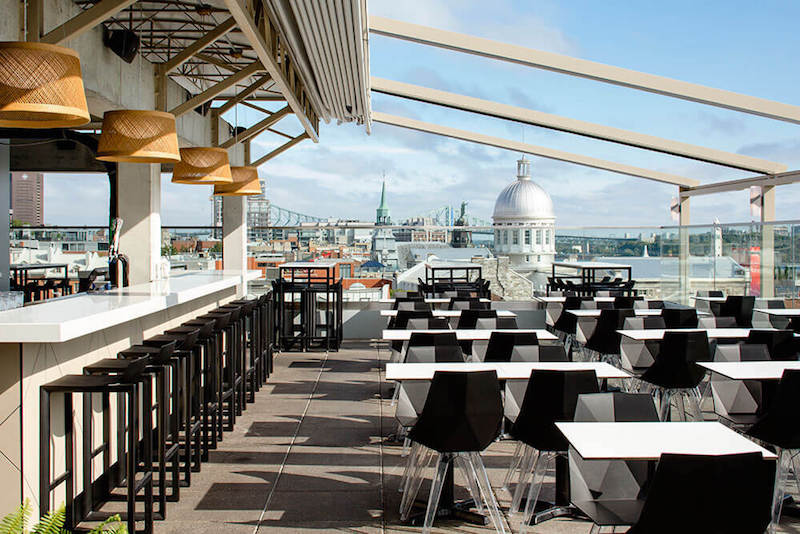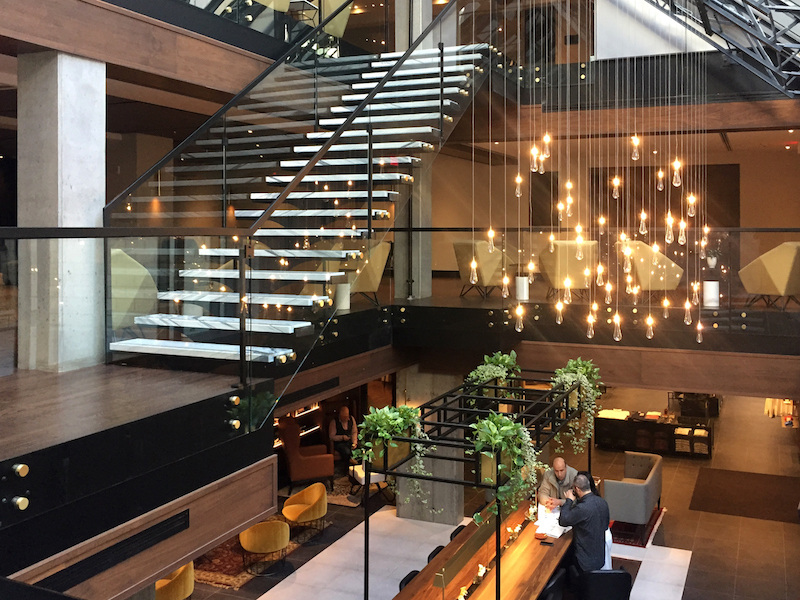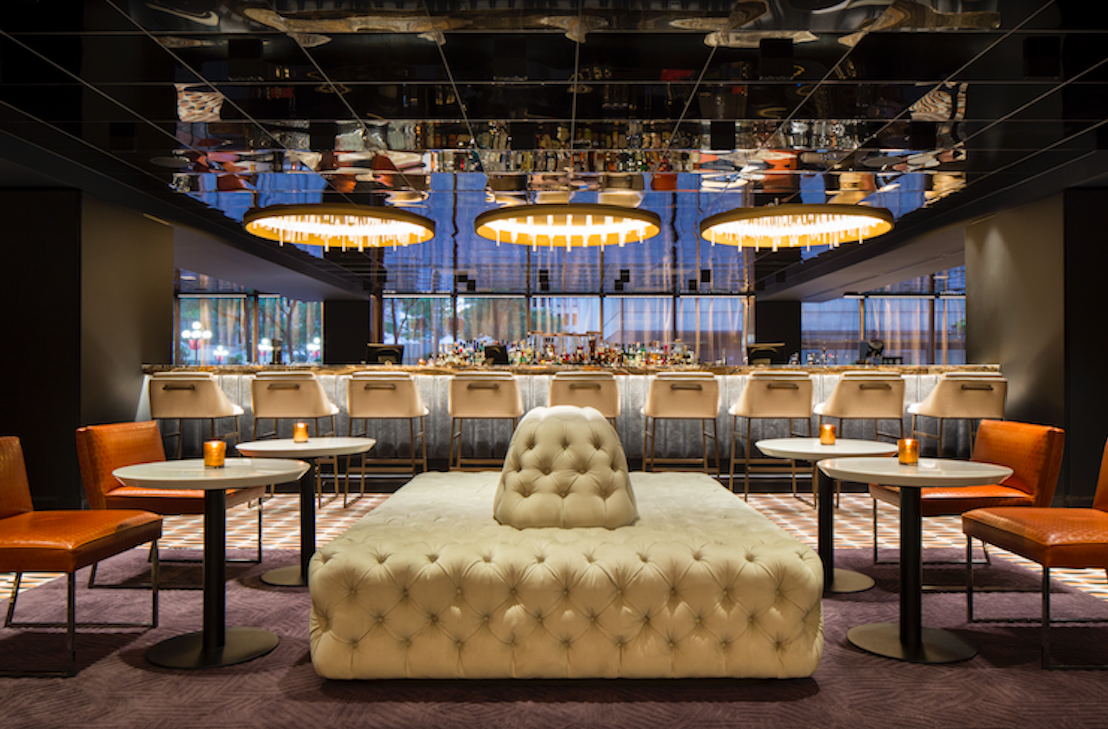 NOW, FOR THOSE STARRY SKIES …
While Canada's cities are clearly excellent playgrounds, it would be unpatriotic to leave out our equally impressive countryside destinations.
LAKE LOUISE, BANFF, ALBERTA
Why we love it … Glassy turquoise waters look almost too good to be true while the mountain serenity is the perfect antidote to bizzy. Glide around the glacier lake on a red canoe, and then treat yourself to afternoon tea at the Fairmont Chateau Lake Louise.
PRINCE EDWARD COUNTY, ONTARIO
Why we love it … Montrealers, did you know there's a stretch of Caribbean-style sand just four hours southwest of the city? In addition to miles of white sand, you'll stumble upon nearly 50 wineries. "The County," as it's known by many, comes alive in the fall with harvest season, when various wineries host celebrations and grape-picking parties. Don't leave without a bottle of Norman Hardie pinot noir, and do stop at The Miller House for a platter of local goodies.
LES ÎLES DE LA-MADELEINE, QUEBEC
Why we love it … Remote, rugged, and historic are just a few words to describe Îles de la Madeleine, sequestered in the far north east. It's nirvana for those who want to get off the grid cozied up with a book in the company of the Gulf of St. Lawrence. Go watch the waters, bite into fresh oysters, and nap yourself into complete Zen.
WHITEHORSE, YUKON
Why we love it … The top reason to venture to Whitehorse are those otherworldly lights that form an electric rim in the night sky, also known as the aurora borealis. In Whitehorse, hide away at the Northern Lights Resort & Spa, where you can spa, glide through the backcountry on a dog sled, or surrender to the snowshoe. Come evening, relish in the pinch-me moment of seeing the northern lights IRL. True north glorious and free!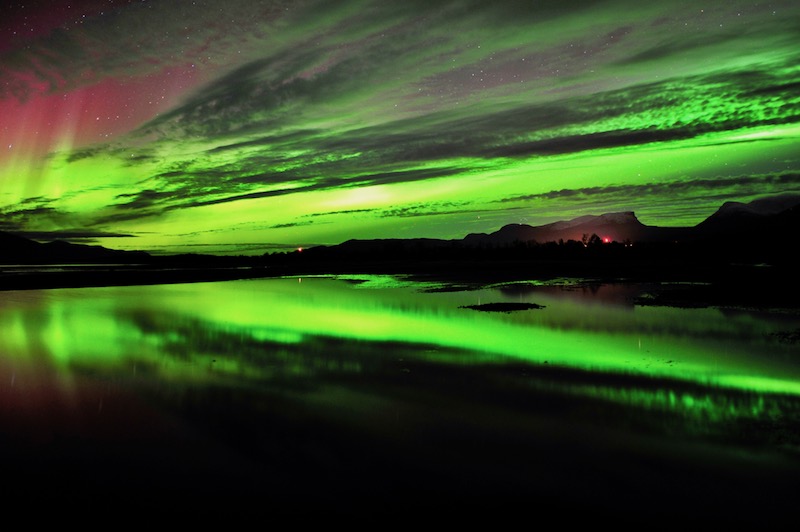 QUEBEC CITY, QUEBEC
Why we love it … Rural may not be the first word that comes to mind when you think of Quebec City, but its old-world, European charm is bound to catapult you back in time, to a place where cellphones didn't interrupt dinner, and traffic wasn't a daily stress. Spending the weekend wandering around Quebec City's quiet, cobble-stoned streets, and tucking into delicious local cheeses and French fare, is just as relaxing as hiding away in a remote cabin, without having to sacri ce the wine selection.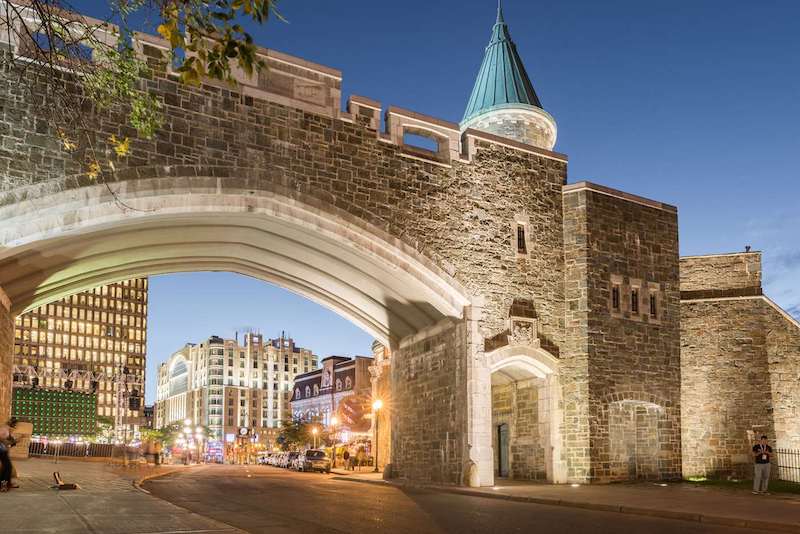 That's it loves … now get packing … Canada awaits!!