Thankfully, my 2017 has brought with it a renewed love for fitness and working out, that had admittedly gotten a little backburnered with the frenzy and wild surrounding the last few months prior to publication of the sixth edition of the mag.
That said, it's become rather exciting in this new health zone, to ferret out the fabulous fitness trends and tools that do the trick, for both myself, and on your behalves, Social Gals and Gents.
Today, we share the latest fitness find, a machine that does addictively good things to the bod, and to the tush, in particular: DB Method, a device intended for home use that brilliantly shifts weight back, enabling the performance of squats with perfect form, minus any back or knee strain.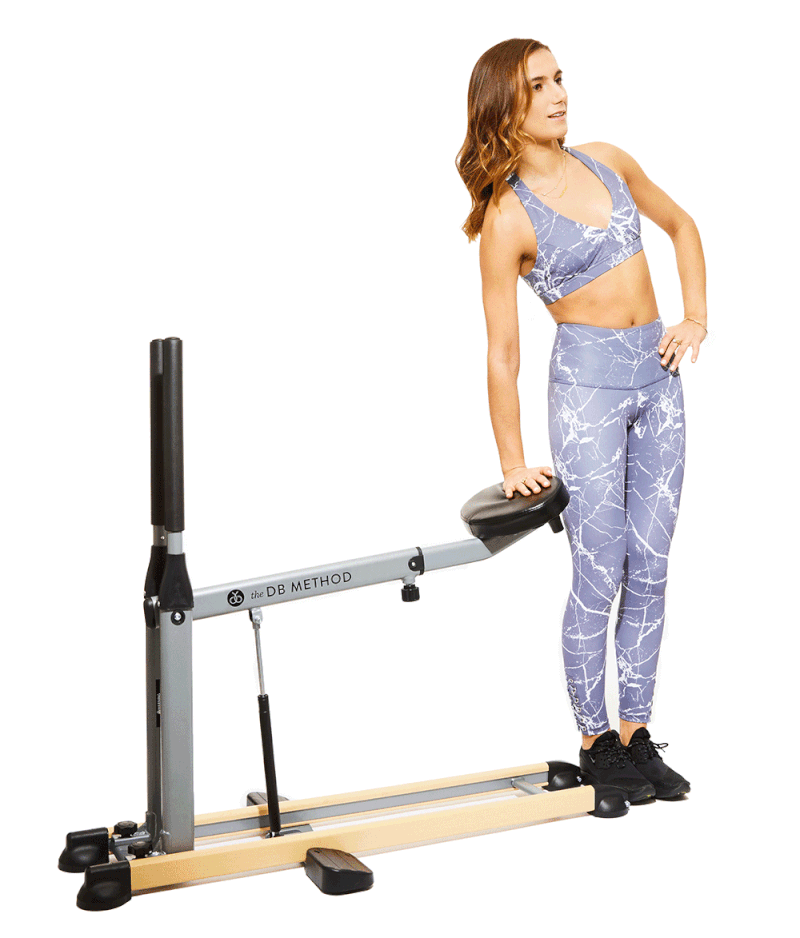 The result? Bodies and booties to-kill-for, worthy of those teeny kinis you've been dying to wear, but just haven't had the guts, ahem glutes. 😉
DB HAS YOUR BACK … SIDES, loves! 😉
For derriere details, go to dbmethod.com.