Sadly, the foods we crave are often the naughty ones, those crammed with bad carbs, refined sugars etc that pack on the pounds, and make us look, and feel, UGH, after the initial euphoria of consumption wears off.
Of course, indulging in these naughties every now and then is good for the soul (it is all about balance, right?) but for years, I've been on the lookout for a snack that would be "crave-able good" … yet also good for you.
And truth be told, the search has not been easy, especially since I'm not what you'd call a "fruit-lover." (In fact, to me, the people that get all hot and bothered about a fruit cup or smoothie snack, are well, annoying. Apple chips will never be Miss Vickie's Salt & Vinegar, point finale).
So you could imagine my absolute pleasure to fall upon a snack that, at once, satisfies my voracious sweet tooth for rich and chocolatey, but also fuels the machine with all kinds of healthy. natural stuff.
I swear I didn't think it was possible.
The antidote I've been seeking? LARABARS, named for their ingenious founder Lara Merriken, who had a brain baby 17 years ago, inspired by all kinds of fresh and natural around her on a mountain hike, to create a satisfying snack that would taste like naughty but deliver like nature.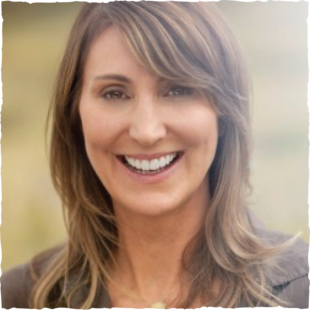 Mission accomplished! LARABARS are basically a dream meeting place for a few healthful, natural ingredients that contain none of the bad stuff and all of the good, and are all Gluten-free, Vegan, non-GMO, and Certified Kosher. 
The well-thought-out flavours also cater to a myriad of cravings and tastes, my personal faves being Chocolate Chip Brownie and Peanut Butter Chocolate Chip (shock):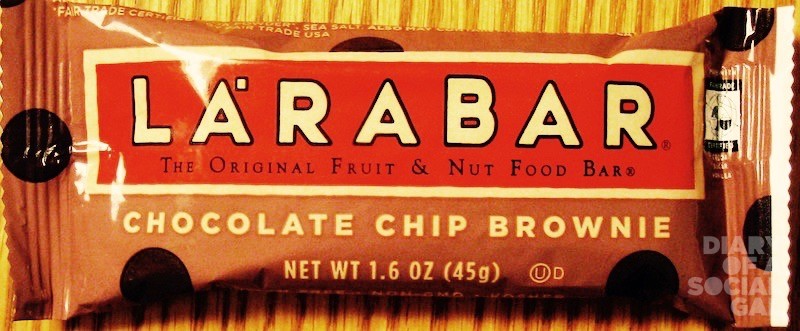 And if you're a "bites over bars" kind of Social Gal or Gent, they've got you covered there too, with a choice of three that all happen to go big on the mocha front: Chocolate Macaroon, Double Chocolate, and Chocolate Mint: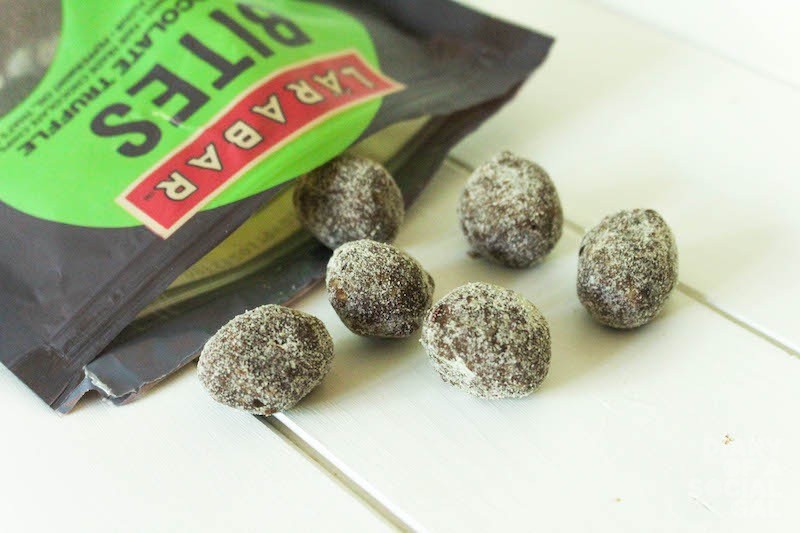 Yeah, this Lara gal has it going on: SOCIAL GAL SNACK NIRVANA!  Thanks sister!