Revered for his outta-the-box, luxurious take on beauty, Thomas Roth rarely disappoints. Case in point: His beyond amazing, deeply reparative anti-aging eye contour gel patches.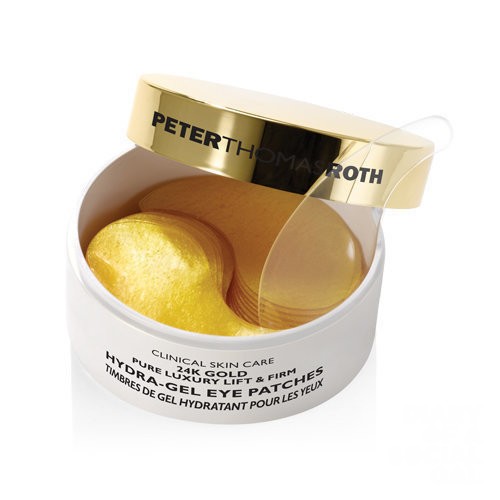 Fabulous anytime you – and your peepers – need a beauty boost, they're especially face-saving after a wild week of nonstop partying like this past week's F1GP festivities! 😉
Loaded with pure 24K Gold and Colloidal Gold (beloved since the era of goddess Cleopatra for their potent anti-aging properties), the pads definitely have a miraculously transformative effect … after just ten minutes.
Suddenly over-partied, tired eyes are reinvigorated, firmed, lifted, and oh-so-brightened thanks not only to the good gold but hyaluronic Acid, Hydrolyzed Collagen, and yes, caffeine (bless its perk up everything talents!).
The little miracle workers are also instantly cooling (yum) and boast a deliciously calming lavender scent.
Moral of this story Social Gals and Gents? Always go for gold! 
To purchase, go to PETERTHOMASROTH.COM.