Course you've all been compliant Social Gals and Gents this summer and wore your mega-high SPF to the beach and  beyond, making your derms happy and proud.
But still, those insidious little power-beams managed to laser through anyway, causing the untimely appearance of some very unwelcome sun spots. (Ain't nothing sunny about those pesky complexion invaders).
Destined for polka face forever?
Nope. Not even close.
There's a sun spot banishing saviour out there that we've been lathering on like it's …… a sun spot banishing saviour! 😉
Masterminded by the skin pros at Skinbetter Science, the spot-on spot fader comes in the form of their Even Tone Cotrecting Serum, that we swear, is as proficient at breaking up the appearance of hyperpigmentation and overal brightening as hardcore prescription hydroquinone and retinoic acid (MINUS the irritation and potent side effects), thanks to their utterly miraculous patented b.r.y.t. complex: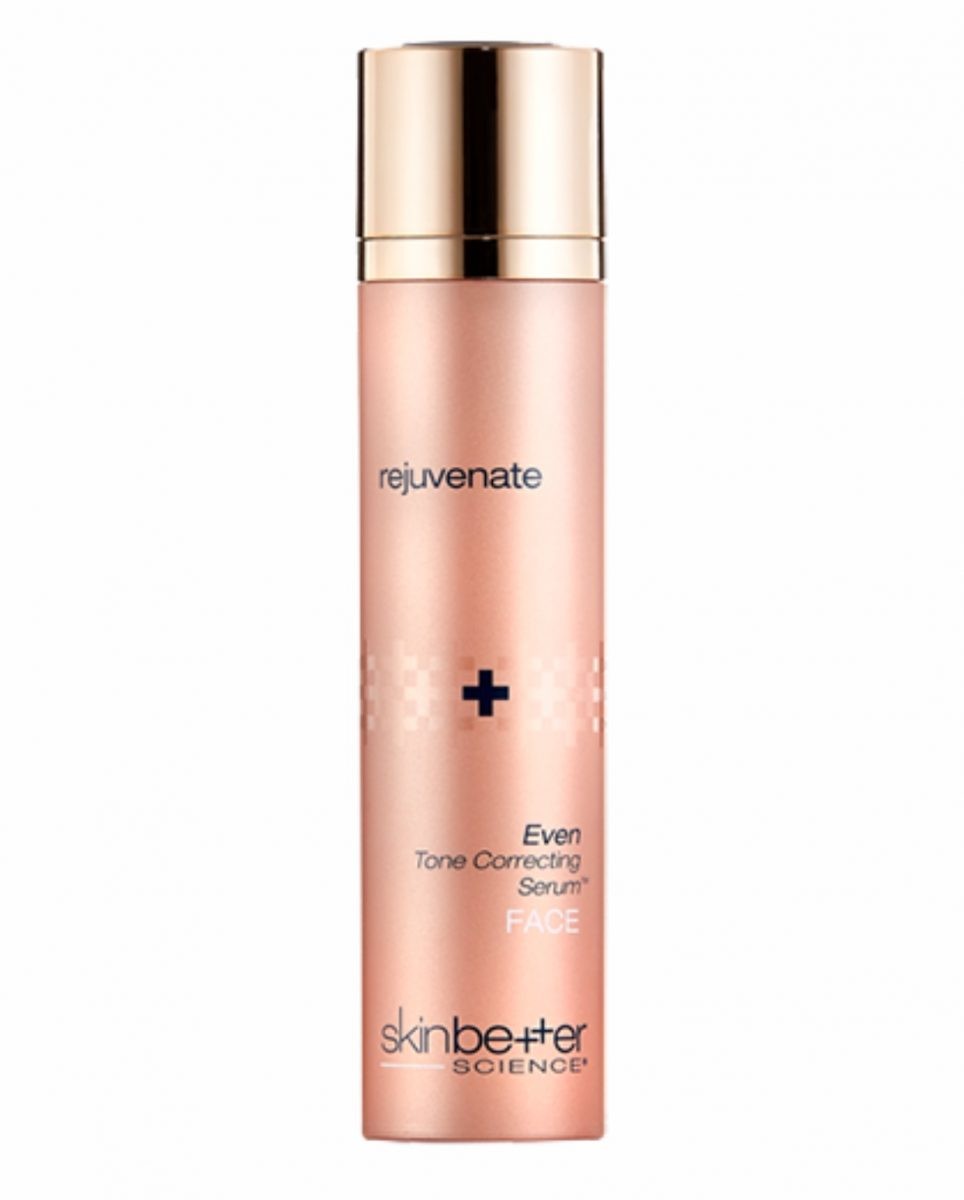 Is the potion a little pricey? It is. Duh. But quality costs, and a little goes a long way.
Let us know how you like your new creamy clear complexions.
For more info, skip to SKINBETTER.