When it comes to wildly fabulous creative minds that wow with their extraordinary artistic talent and boundary-pushing, count us Social Gals and Gents IN!  
Exhibit A: RON ENGLISH: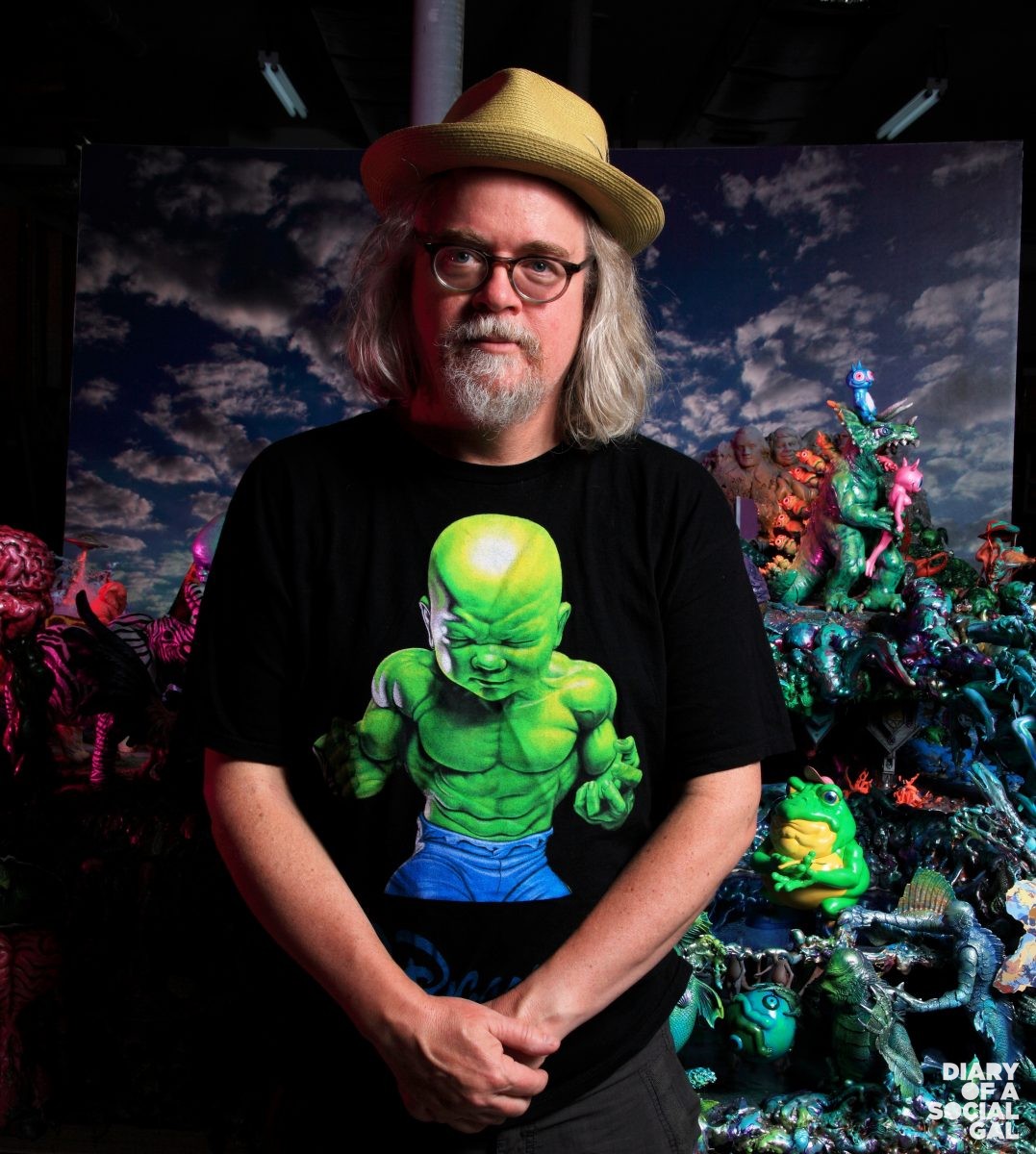 Undoubtedly, one of the most recognizable and revered artists on the planet today, the skilled contemporary pop master has evolved an eye-poppingly distinctive and impactful style via his exploration of popular brand imagery and advertising with the creation of an arsenal of original iconic characters that you can't help but be riveted, intrigued and fascinated by.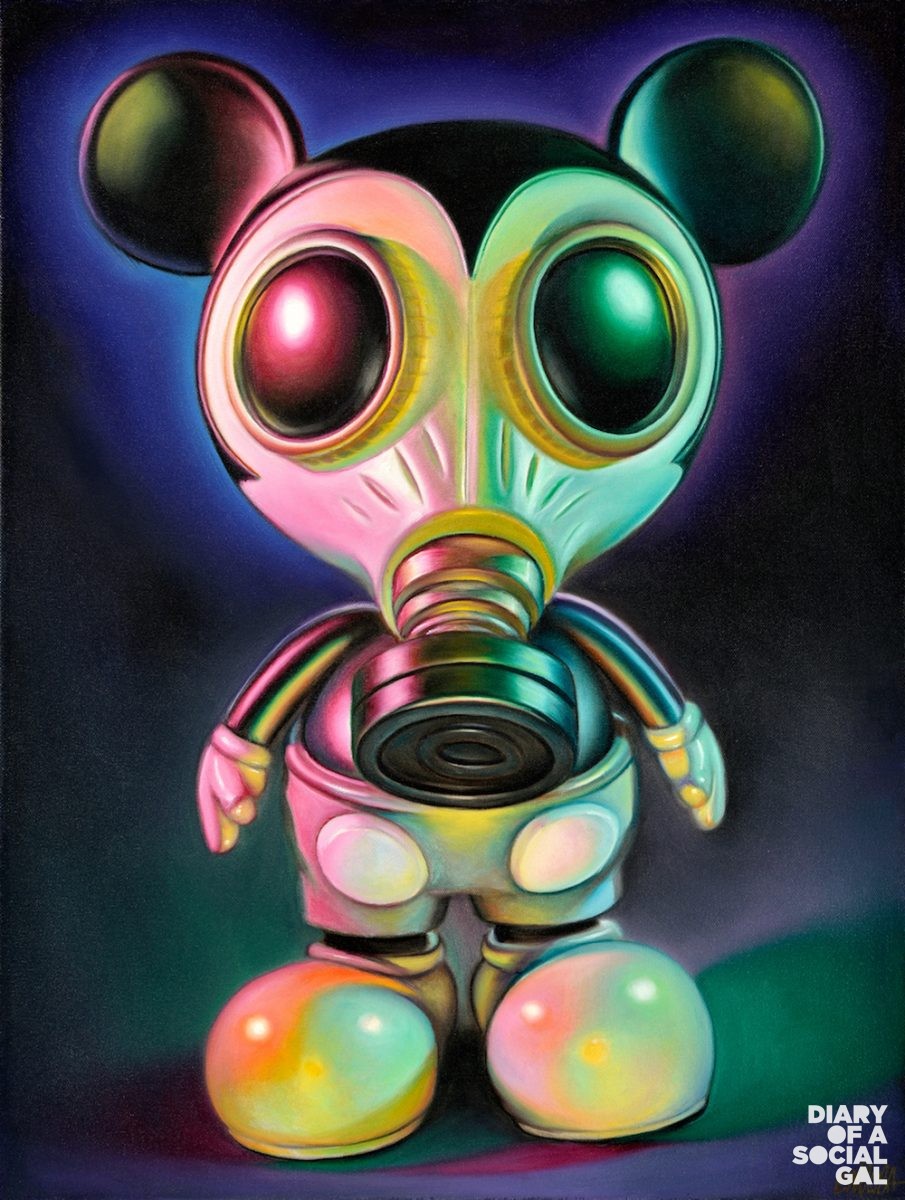 Though the use of colour, composition, attention to detail, and juxtaposition of the unexpected are monumentally compelling in their own rights, it is ultimately the facial expressions of each persona – wrought with raw emotion in the cleverest way – that get you in the gut, evoking indelible impressions inspiring great reflection; a power to affect that is rare to non-existant in a world where the constant onslaught of images and information has left most in a perma-state of desensitization.
But then … we meet  English's MC SUPERSIZED, the inflated fast-food mascot of elucidating hit documentary "Supersize Me" and suddenly, we're awakened. We can't look away. The disturbingly distorted  high-shine character with food-stained chin and lost to carb euphoric expression dares us to rethink things that have become ingrained in our daily existences in the most unhealthy way, to give more thought to what is truly important and transformative.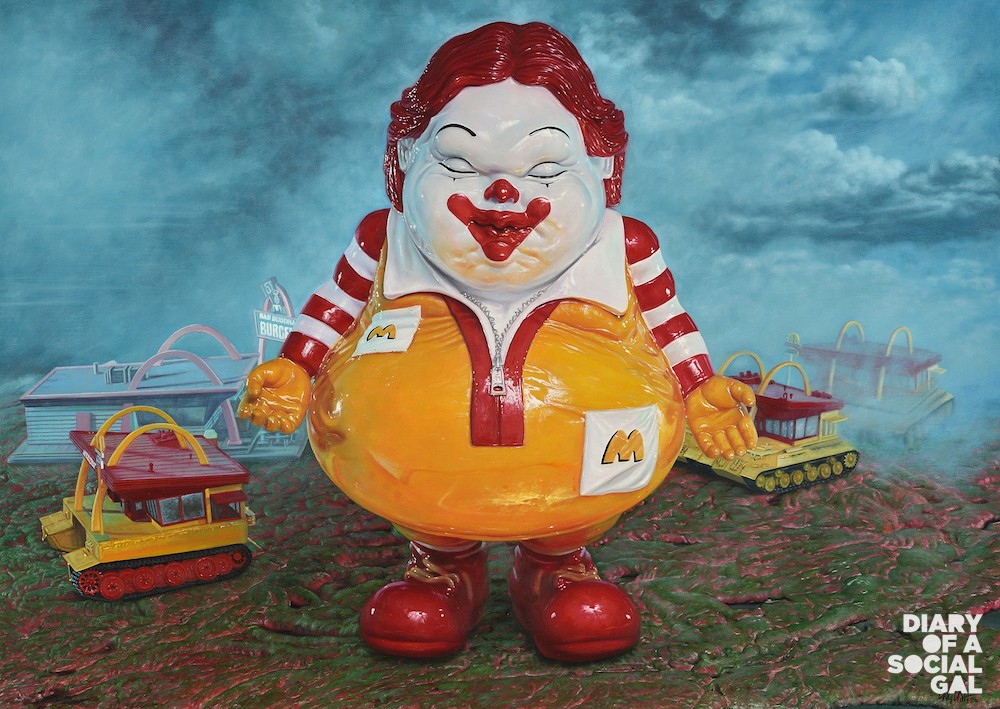 Speaking of which – the truly important – we can't enter that realm in this instance without referencing another iconic English character, ABRAHAM OBAMA, the spectacular fusion of America's 16th and 44th Presidents that many saw as directly influencing the result of the historic 2008 election.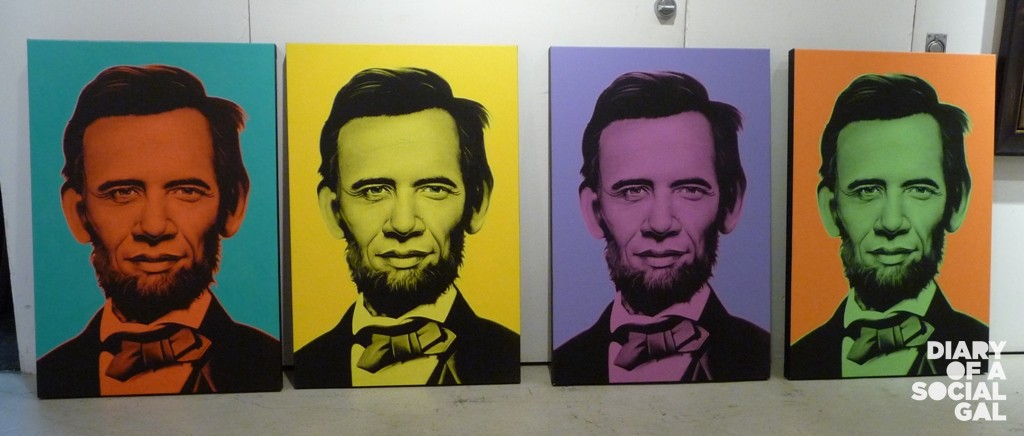 Powerful stuff.
To meet the master live and revel in his talent, head to the exclusive vernissage at elite Galerie Matthew Namour next Thursday. Details below. 
Beloved for its representation of the globe's most gifted and interesting artists, Galerie Matthew Namour is the uitmate destination for discriminating collectors with an eye for quality and value.
 RON ENGLISH: UNIVERSAL GRIN SOLO EXHIBIT VERNISSAGE:
WHEN: Thursday, Oct. 18th
WHERE: Matthew Namour Gallery, 217 Saint-Laurent Blvd.
TIME: 6-9 p.m
Galerie Matthew Namour
217 Boulevard Saint Laurent
Montréal (Québec) H2Y 3T9
Exhibit from Oct. 18th-Nov. 18th