In a trumped up, pumped up digital whirld, where news gets tired faster than we can delete an unflattering insta pic, there is one recurring obsession that even die-hard non-royal watchers can't seem to shy away from: WHAT (OR RATHER WHO!) WILL MEGHAN MARKLE BE WEARING TOMORROW??????   
Now truth be told (dear lord I overuse that expression), we Canadians, especially Montrealers, were crossing our fingers – hard – that the royal-to-be with an established love for Canadian designers (honed during years of living here to shoot her hit series Suits) would translate a love for homegrown designers like Montreal-born, London-based design sensation Erdem Moralioglu into a wedding "thing", and make him the man behind the gown.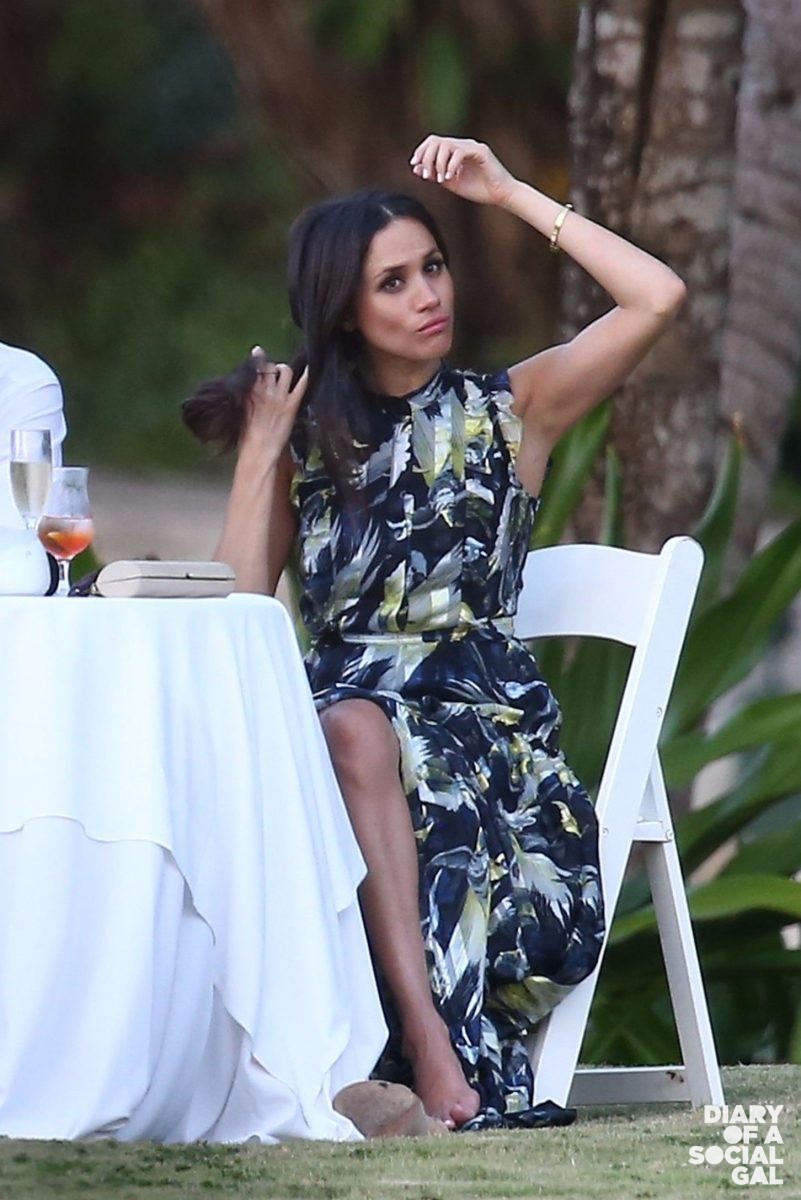 After all, the connection to both Canada, and her past life here and future life as a royal in Britain, would have been magnificent symbolism.
But, much to our chagrin, it doesn't look like the "party city" will be claiming title to "home of most important dress designer on the planet" tomorrow  (though we do, TG, already claim title to "home of bestie Jessica Brownstein Mulroney", who has been an essential consultant throughout the planning, including gown picking, given her expertise in bridal, and who's family, including children Isabel John and Brian, will be comprising part of the wedding party).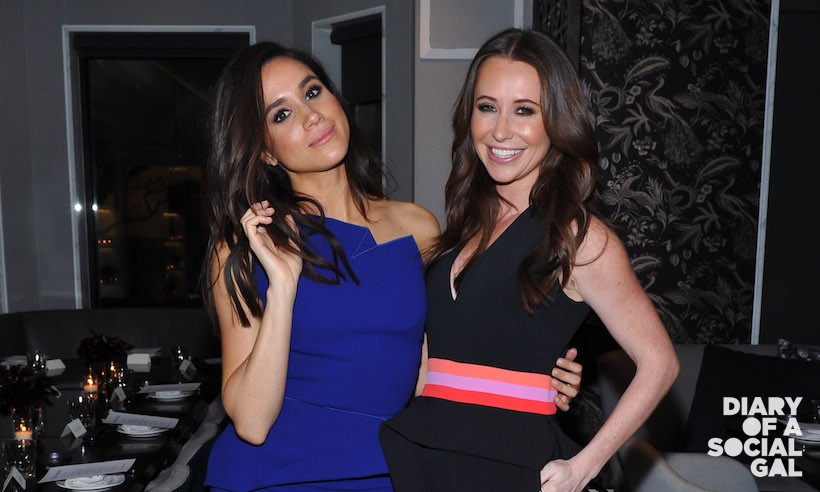 As it stands, Social Gals and Gents, despite the tossing around of several key design labels in addition to Erdem (think Alexander McQueen and Jenny Packham), all sources thus far indicate that the odds-on favourite (and yes there are actual bets exploding all round!) is Ralph & Russo, the Aussie label behind the gown Meghan donned for the offish engagement portraits; the unforgettable one with the gorgeous sheer embroidered bodice offset by a full tiered skirt.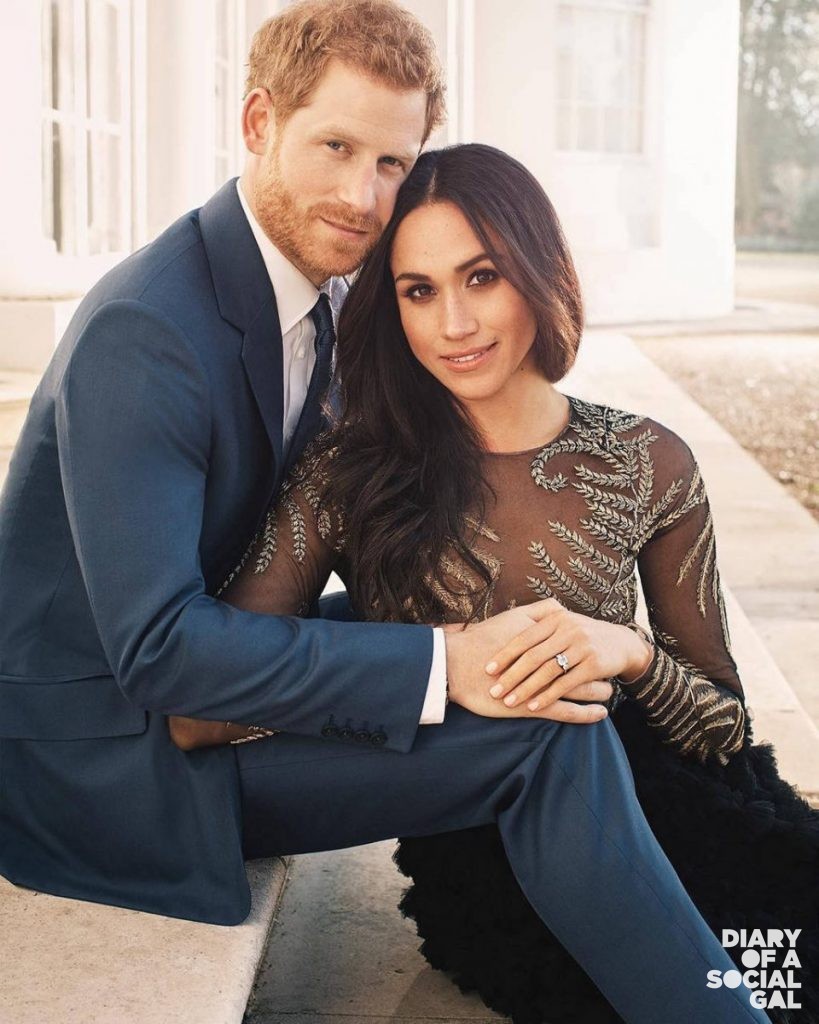 Design love-child of real-life couple Tamara Ralph and Michael Russo (she oversees design while he heads up creative direction), the brand was born in 2007, and has since grown from a more modest atelier into an international player, routinely catering to the entrance-making needs of big stars like Angelie Jolie.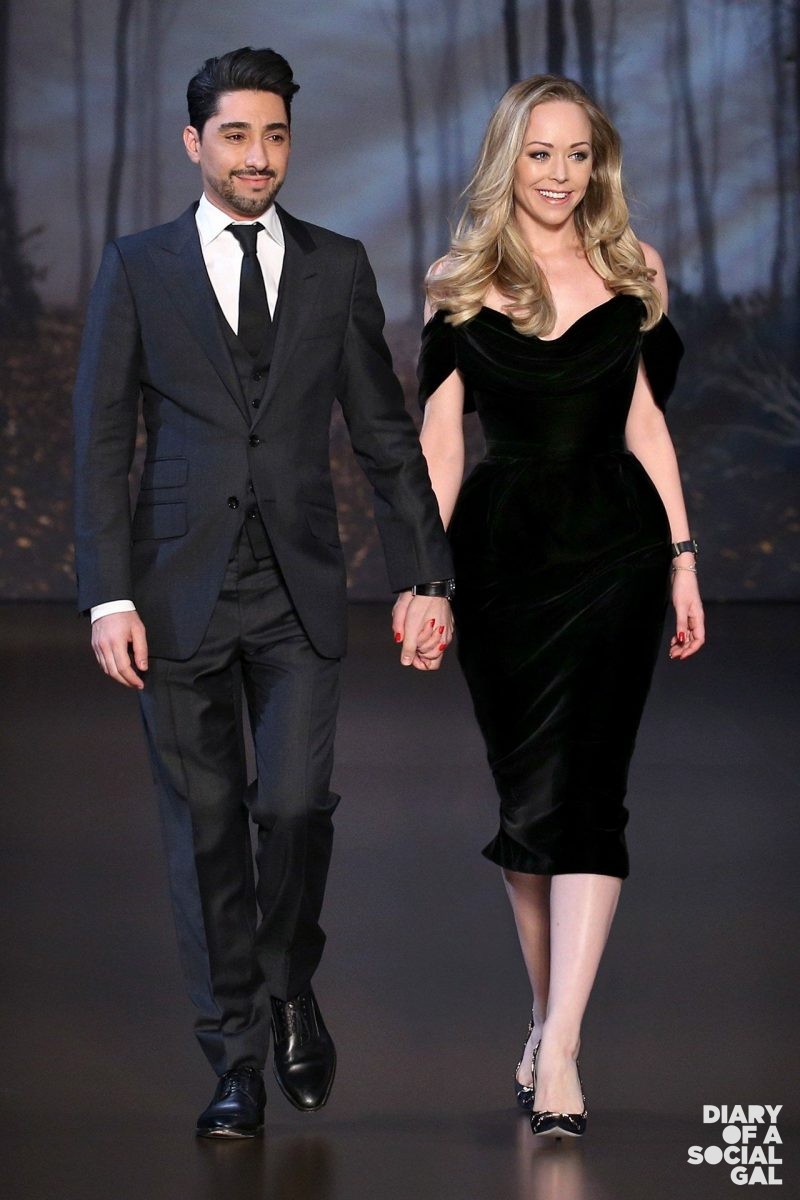 Another advantage for the fashion favourite, invited by the prestigious Chambre Syndicale de la Haute Couture to show during Paris Couture Fashion Week (an honour enjoyed by only the style select like Chanel and Dior)?
The Queen herself has given the house a stamp of approval, an imperative for any designer of royal sartorials.
FINAL TAKEAWAY: So yeah, we're still a little misty on the home-front that PRINTS CHARMING  (aka Erdem) won't be masterminding the creation sure to wow billions of eye-balls glued to the nuptials on screens around the globe.
But we'll console ourselves with the fact that the bride was in equally spectacular hands.
For more coverage, play around in Diary world, and be sure to tune in for our live minute-by-minute coverage ALL DAY TOMORROW!
LET THE MAGIC TAKE HOLD. AIN'T NOTHING LIKE A ROYAL WEDDING TO GET THE SOCIAL JUICES FLOWINNNGGG….