For those of you who have had the pleasure of enjoying Clarins' superb self tanners (the gel version is the Diary fave), then you're well-versed in just how well this all-knowing purveyor of beauty products does the faux glow.
And so, it should come as no surprise that the masters of fun without the sun should also have created the ultimate tan preserver / extender.
It's called The After Sun Moisturizer Self Tanning and manages to serve as a miraculous many-in-one for time starved users (read: all of us) seeking much-needed hydration and moisture along with some good tan enhancement.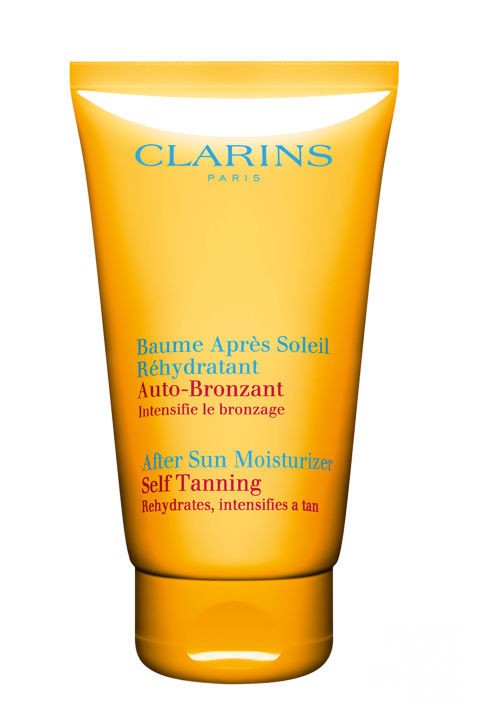 Bonus time: Thanks to solid natural ingredients like sunflower extract, this beauty bestie even takes on redness, managing to reduce it considerably and give comfort.
Yup, Clarins has done it again. The gift that keeps on giving.
For more, or to scoop up a tube of your own, head to clarins.ca. 
Happy forever tan!