NOTE TO READERS
I don't know about you Social Gals and Gents, but the concept of being a mentor is somewhat foreign to me (isn't that for grown-ups lol?!). And so, when the powerhouse designer I have the pleasure and privilege of writing about herein – the incomparable Eric Simard – revealed in our interview (with significant emotion) that elements of my professional journey, in both the Montreal Gazette Social Notes column and the subsequent launch of this publication/ brand, informed and inspired his personal journey, I too got a little verklempt …
"Jenn, I was just a teen at the time," he confided, "but loved nothing more than to read the social pages every weekend alongside my grandma, admiring the subjects, so glamorous and accomplished, hoping to join their ranks one day as a successful and accomplished professional in my own right."
Mission accomplished, Eric. Welcome to the pages – and digital companion –of Diary of a Social Gal, circulating with the mothership, the Montreal Gazette. You could not be a better fit …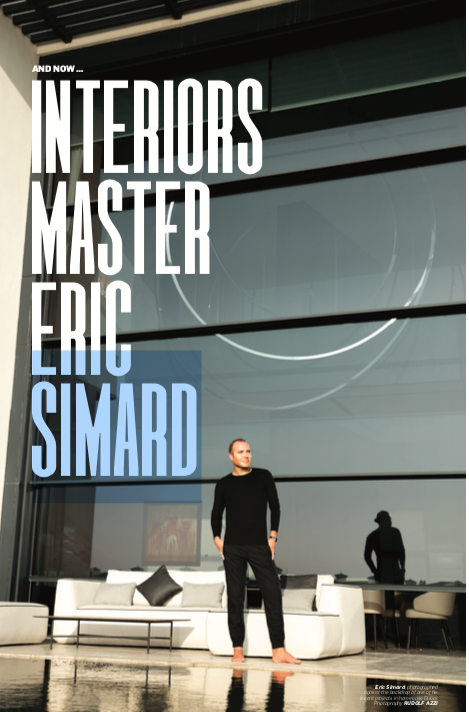 A LIFE WELL DESIGNED
Born and bred in Montreal, Eric grew up in decidedly advantageous circumstances, a descendant of one of the most notable families in Quebec, if not Canada: the Simards of Sorel.
Not many of us can lay claim to ancestors who dredged the St. Lawrence River, built warships for both world wars, and helped found one of the primary political parties in the country.
Clearly, growing up Simard was anything but ordinary.
But as is the case with all great blessings and privilege, greater responsibility and expectations were inextricably linked, and accordingly, Eric felt enormous pressure from a very young age to measure up.
And so, despite harbouring more than his fair share of insecurities throughout his childhood and young adulthood, in addition to confronting considerable bouts of bullying, measure up he did …
After completing a BA at Concordia, majoring in political science and economics, he somehow found the courage to pursue his long-held dream of becoming an interior designer, a career path envisioned as a high school student with dyslexia when he would often tune out a teacher's droning in favour of drawing up plans for fantasy clients, helping them turn imagined spaces into turnkey realities.
"I realized early on that it was not my calling to defend people as an attorney or cure them as a doctor, but instead to help make an impact on the world at large by making personal worlds a little brighter and more comfortable, he shares, a mission that inevitably led to his securing a second degree at the International School of Design, an intensive and highly competitive hands-on two-year program with a stress on design and drafting in lieu of decor.
Next up, the young graduate with global design domination on his mind made it a priority to ferret out opportunities beyond the safe and easy comforts of his hometown, ultimately landing in Miami at the STA Architectural Group as an intern, a career move that proved to be one of his most strategic to date, calling for a gruelling, albeit incredibly enlightening, two-year immersion in the actual construction and design process.
"It was there that I was forced to learn from the ground up, which was probably one of the best things to ever happen to me," he says with a laugh, still grateful to the taskmaster mentors who insisted on the practical application.
From STA, it was onwards and upwards to FHL Design, where the unstoppable young designer spent a few more years building his portfolio internationally before accepting a hard-won break in the urban metropolis of his even bigger dreams, Dubai, nailing a once-in-a-lifetime opportunity to prove himself to none other than the royal family …
How did that work out?
Many hours/days/weeks/months/years of sacrifice, dedication and hard work later — including adapting to an entirely new and foreign culture and language: REALLY well.
Finally boasting the royal stamp of approval for several massive projects we are not at liberty to discuss (but may or may not include several Moroccan-style palaces), Eric's young design house Finesse Interiors, founded almost six years ago to the day, is flourishing, with outposts in four major cities.
"As always, my beautiful mother was right. It did not take one year but many to establish myself here, but I wouldn't trade it for the world," says a beaming Simard. "Dubai has made me who I am today. Every challenge, every obstacle, every new assignment afforded an occasion to prove myself, better myself and, most importantly, believe in myself and my individual ability to bring my own dreams to life in the very pioneering spirit of my ancestors."
When asked about his overall design philosophy, Eric replies with a gleam in his eye, "Your vision is my creation!"
And with that, he bids a quick and cheerful goodbye, en route to the South of France to take on yet another royal contract he is not at liberty to discuss … 😉
ERIC'S GUIDE TO DUBAI
DRIFT BEACH DUBAI
And sometimes, you just want to head to an award-winning beachfront with perfect views, nestle into a stunning private luxury cabana and top it all off with a magnificent meal courtesy of globally revered chef Sylvain Noël. Point finale.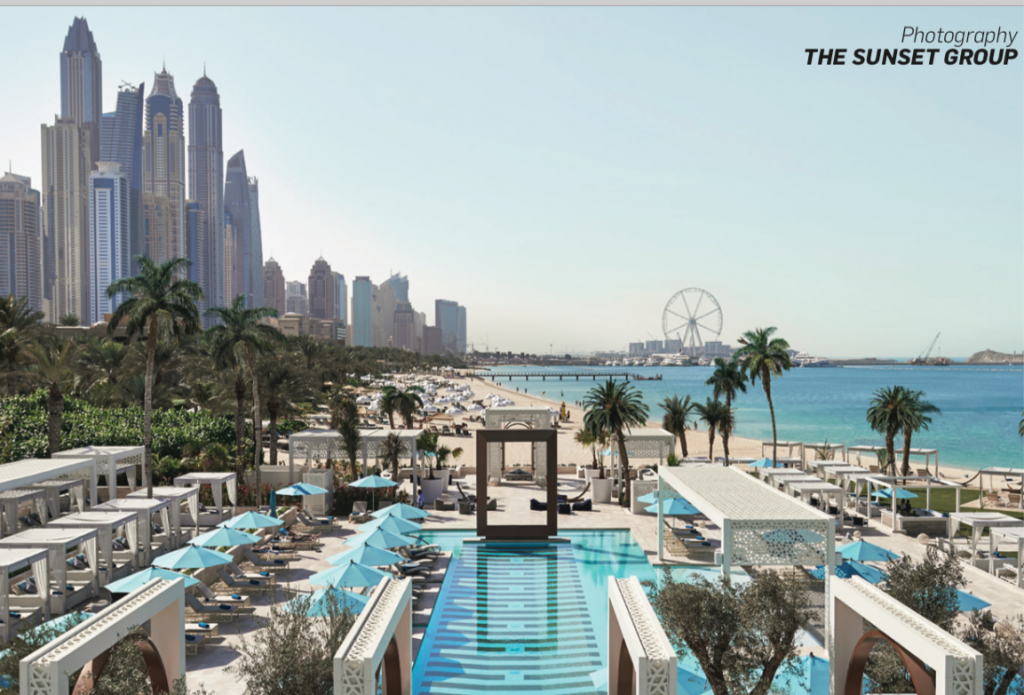 AURA SKYPOOL
If paradise came to life as the world's highest 360-degree infinity pool and lounge, boasting gobsmackingly gorgeous views of the Dubai skyline and other iconic landmarks like Palm Jumeirah, Burj Al Arab, Burj Khalifa and Ain Dubai, it would surely be AURA SkyPool in the stunning Palm Tower, non?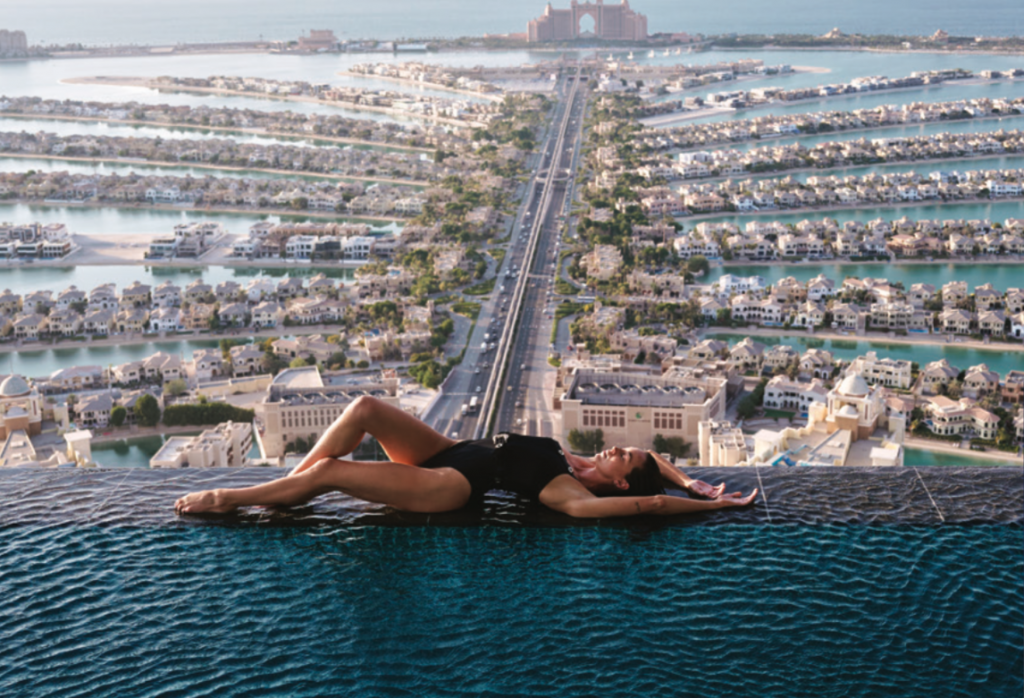 FIVE PALM JUMEIRAH
Daring to be different, with an unprecedented level of glamour and magic that has given it the reputation of "hottest hotel on Palm Jumeirah," this gem of a luxury playground is one you'll want to visit again, and again and again … So much to keep coming back for. 😉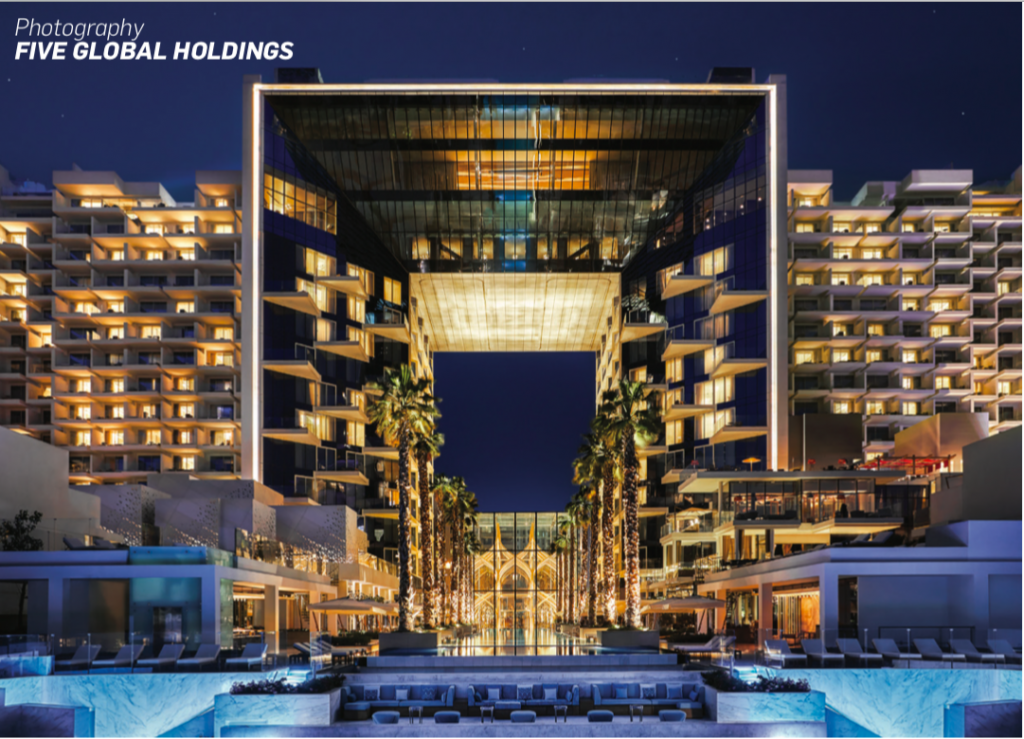 TWIGGY BY LA CANTINE
The buzzword at the new Twiggy by La Cantine beach club and eatery at the Park Hyatt Dubai Lagoon is quite simply "riviera reverie." Which, when marvelling over the chic and relaxed setting, mouthwatering menu and swish crowd so reminiscent of the South of France, makes heaps of good sense ….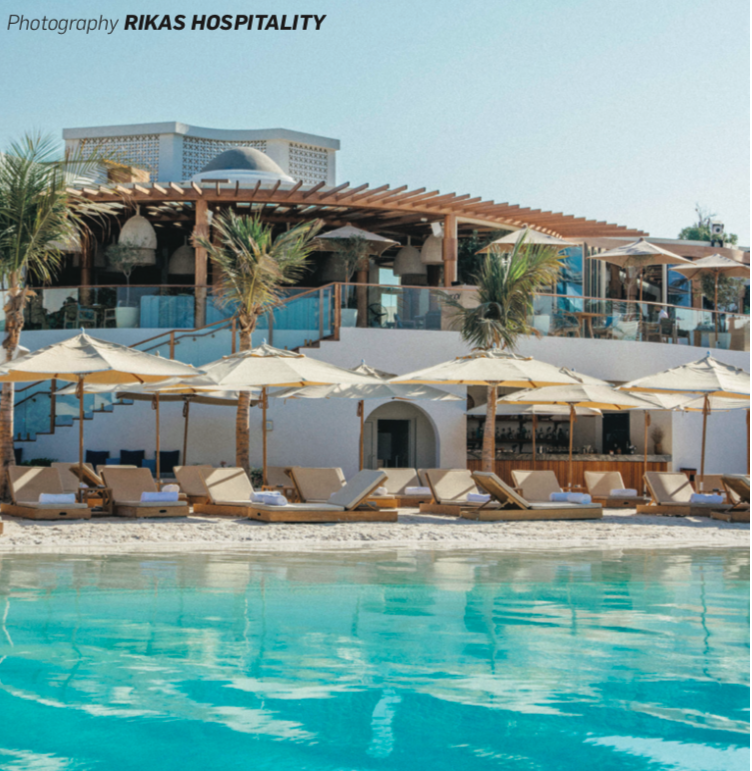 THE MAINE LAND BRASSERIE
Representing the third and much-anticipated initiative from MAINE man, and proud former Montrealer, restaurateur extraordinaire Joey Ghazal, the Brasserie at Zaha Hadid's Magnum Opus in Business Bay brings an old-world speakeasy style replete with crystal chandeliers and the best New England seafood south of New England! As for that mega bar, think crown jewel territory from King Ghazal himself.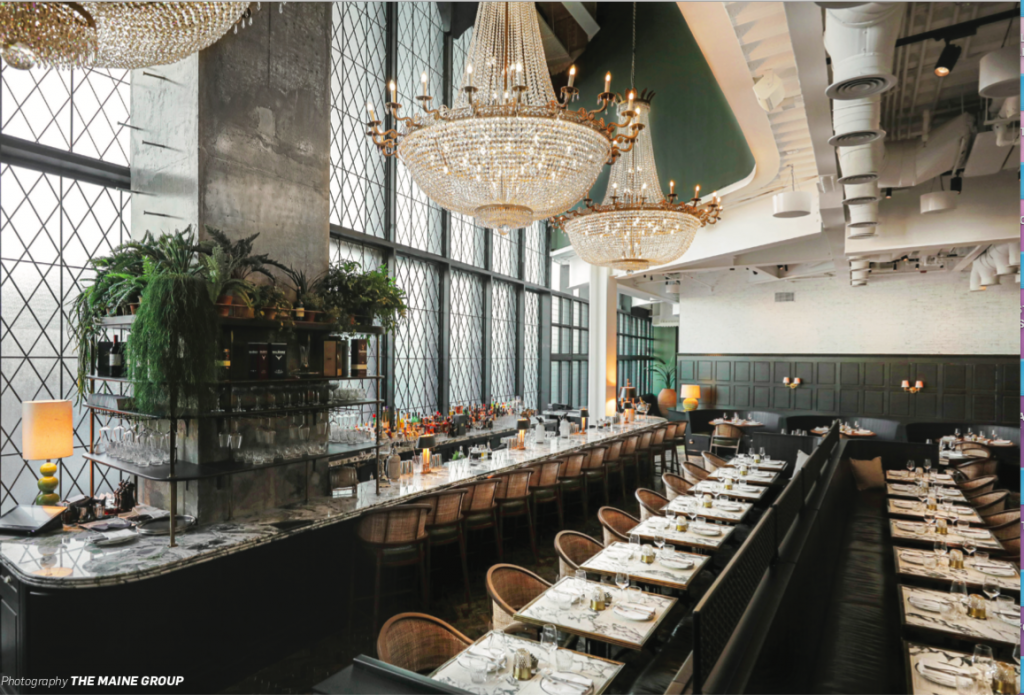 CANARY CLUB
Marking a departure from the MAINE's usual West Coast vibe, this brand-new offering from gastropreneur Ghazal (the man is on fire!) takes culinary inspo from Cali to Cabo to Peru. Oh, and did we talk about that sleek rooftop terrasse with jaw-droppingly good views of the Dubai skyline? Because we should …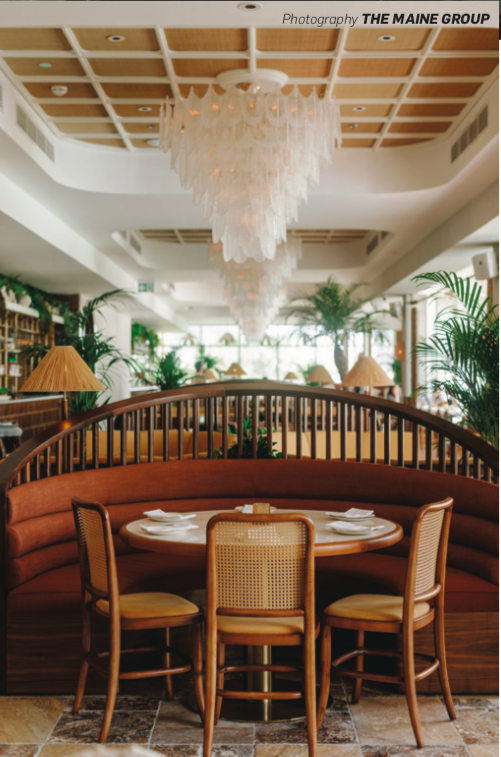 FLAMINGO ROOM BY TASHAS
Fabulous is the only plausible outcome when high African glamour meets the Arabian Sea, as it does so astonishingly well at the Flamingo Room, where the dining experience is as pleasing as the stunning retail space awash in treasures from across the continent. …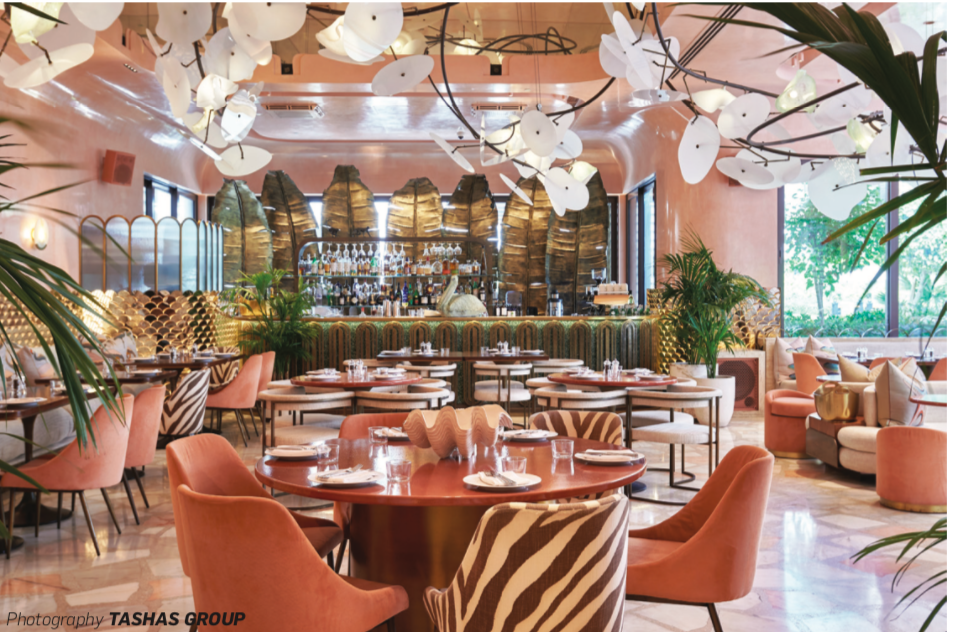 For more on Eric and his design firm, go to finesseinteriors.ae.