And so, after yet another challenging year plus, summer is finally here in earnest, and though our party city is awash in all kinds of good destinations for leisure, play and, our word of the hour, "reignition," one of our faves for Social Gals and Gents alike remains the Four Seasons Montreal, continuing to deliver on its initial promise/slogan to be the "Palais des Possibles."
CAN'T STAY AWAY …
From the moment bossman and VIC (visionary -in-chief) Andrew Lutfy, president/CEO of Carbonleo and owner of Groupe Dynamite/ Garage, took me on a whirlwind tour of the premises prior to the official opening in 2019 and I first laid eyes on the soothing blush palette, modern yet welcoming minimalist-glam decor and curvy touches worthy of screen gods and goddesses of the gilded age (think Bogie and Monroe), I knew the luxe property was going to be a winner. (And don't even get me started on that selfie-friendly main-lobby powder room …)
Which is why I — and legions of others — keep heading back for a fix on the reg, be it for drinks in the swanky lounge (always maxed out to see- and-be-scene capacity), full-on gourmet dining in Marcus Restaurant + Lounge + Terrasse, après dinner party in the Nightbar, rejuvenating visit to the new you-restoring Guerlain Spa, or staycation in one of those glorious god- and goddess-friendly suites …
GODDESS-FRIENDLY DIGS
Just a little FYI: while sinking into a custom Four Seasons state-of-the-art bed is a replen- ishing perk I can't get enough of — while cozying up to my binge series of the moment with a glass of blush Moët in hand — another sweetener that keeps calling my name at the palace is the stand-alone tub.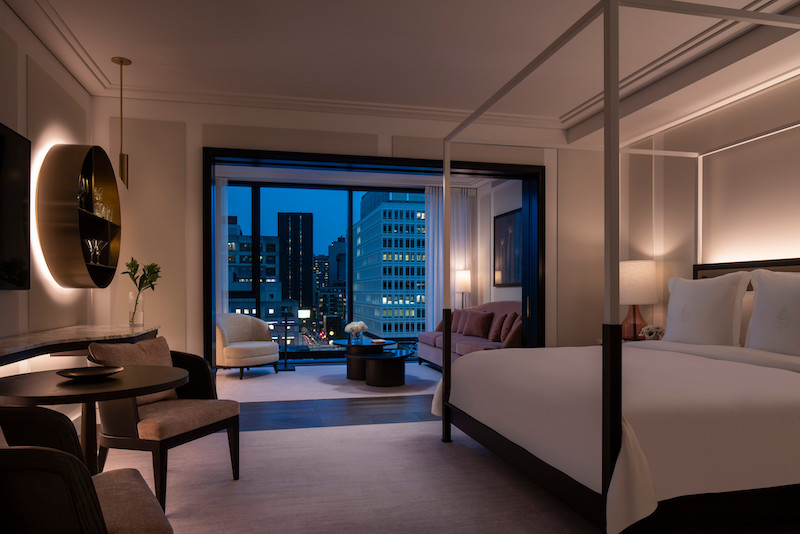 A self-declared bathoholic who would take a bubble bath over even the most hi-tech rain shower (though, of course, they have one of those babies too), I have fallen head, line and designer bath salts for the late-night deep bubble immersion overlooking the skyline. (Alone or shared with a special someone, it's always a good idea ;))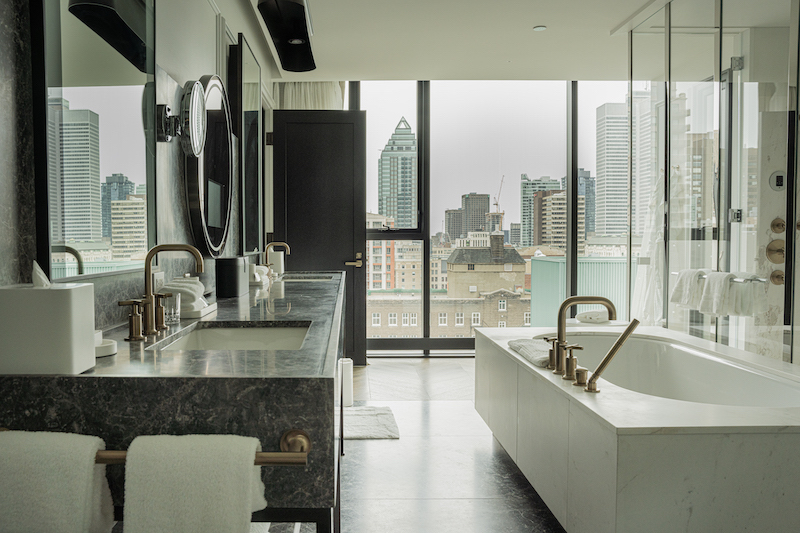 CURVY GOOD 'TAILS AT MARCUS LOUNGE
One of the secrets of crafting a destination cocktail space that revellers will keep on their socializing radar is twofold: cool, comfortable seating offering 360-degree views of the room (aka people-watching at its premium) and drinks that not only pack a punch with cutting- edge ingredients but are pleasing to the eye, too. (Yes, Social Gals and Gents like their drinks stylish.) Check, check and check at Marcus Lounge. Be sure to try the Fizz Grandiose, paradise in a glass.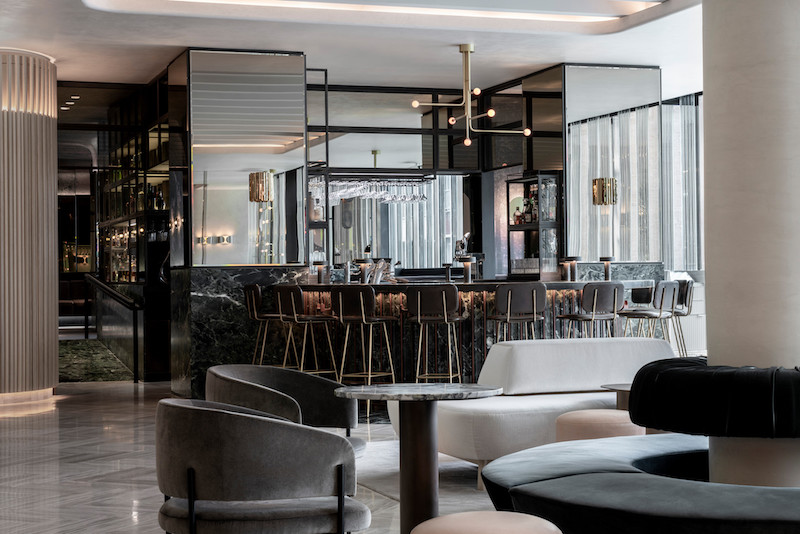 MARCUS MAKES THE MARK
So, here's another challenge Marcus Restaurant + Lounge has met perfectly in my world: nailing the veg platters. Though the impressive brasserie-style menu overseen by celeb chef/ all-round cool human Marcus Samuelsson is beloved for a wide range of dishes, including the now famous in its own right seafood tower, I am legit obsessed with the truffle fries, sweet and sour eggplant and beyond-mouth- wateringly good roasted cauli for mains. Like wow. Also a must try: the Marcus scramble for brunch, which has emerged as a weekend lure all its own for the in-the-know crowd.
GUERLAIN GLAM & PAMPER
Finally, for those who have yet to live the Guerlain level spa experience, please, please, please treat yourselves. Guerlain has newly partnered with the Four Seasons Montreal, and the rejuvenation is what we call perfection. Whether facials, massage, treatments or maquillage are your bliss, Guerlain elevates the experience for each in a way that only the legendary French luxury beauty-and-wellness brand can. While it's tremendously challenging to play faves, there's something about the Radiance facial and body-awakening, tension-dissolving deep tissue massage that deserve the honours. Top the two off with a steam and sauna and good read in the relaxation room (hmm, what mag to peruse?) and you'll forget life came with any stress at all ..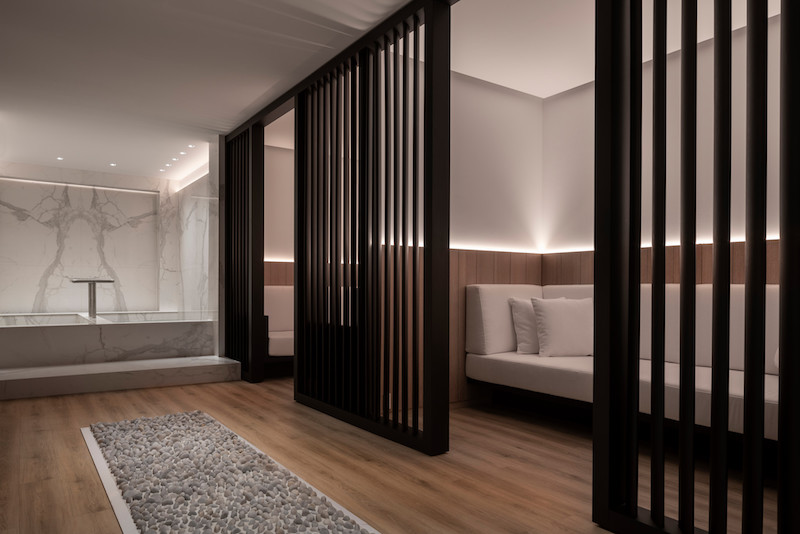 For more on the Four Seasons Montreal experience, head to @fsmontreal and fourseasons.com/montreal.