WE CAN'T THINK OF A BETTER WAY TO CELEBRATE THE RETURN OF F1 GRAND PRIX AND USHER IN SPRING/SUMMER THAN WITH A COCKTAIL IN HAND. AS THE WEATHER HEATS UP, REFRESHING SUMMER 'TAILS ARE THE PERFECT WAY TO STAY COOL. AND SO, WE ASKED SOME OF THE BEST MIXOLOGISTS AND BRAND AMBASSADORS IN THE COUNTRY TO MASTERMIND SOME STIRRING MIXES FOR THE SEASON (INTENTIONAL PLAY ON WORDS) TO SHOWCASE THEIR CREATIVITY AND CLEVERNESS. WE'RE PRETTY OBSESSED WITH THE RESULTS AND HAVE A FEELING YOU SOCIAL GALS AND GENTS WILL BE TOO. 😉 READ ON FOR MORE OF THEIR MASTERY … BOTTOMS UP AND HAPPY GRAND PRIX!
WHAT: A fresh summer Scotch blend inspired by the classic Sherry Cobbler, named for the beautiful marsh fritillary butterflies common on the isle of Jura in summer.
WHERE: The Atwater Cocktail Club, consistently ranked one of the top bars in the country — and internationally — by the most illustrious panels, including the World's 50 Best Discovery list, 2021.
WHO: Thomas Yeo, head bartender at the Atwater Cocktail Club and a World Class Canada national finalist (four times), Bacardi Legacy national finalist and Made with Love national champion.
HOW:
Ingredients
2 fresh strawberries
1⁄2 oz chocolate-orange oleo saccharum*
1⁄2 oz lemon juice
1 1⁄2 oz strawberry-infused manzanilla sherry**
1 oz Jura 10-year-old Scotch
2 dashes Bittered Sling Malagasy Chocolate bitters
Get mixy
Muddle strawberries in a shaker tin, then add all the other ingredients. Top with ice and shake hard for roughly 7 seconds. Double strain into a Cobbler or Collins glass.Garnish with mint bouquet and chocolate-dipped strawberry.
*Chocolate-orange oleo saccharum: Zest six oranges with a Y-peeler, careful not to take too much pith with the peel. Then, weigh peels and add an equal part by weight white sugar and a half part by weight coarsely ground cacao nibs (think French press coffee consistency). Amounts: 200g orange peels, 200g white sugar and 100g nibs. Place the mixture in a vacuum bag or Ziploc, massage the ingre- dients together and let macerate for 24 hours. The next day, open the bag and add 100g warm water (for proportions above; adjust accordingly for bigger batches). Mix to dissolve any leftover sugar, then strain.
**Strawberry-infused manzanilla sherry: Combine 250g sliced fresh strawberries with one 750ml bottle of manzanilla sherry in a mason jar or airtight container. Infuse in fridge for 24 hours, then strain.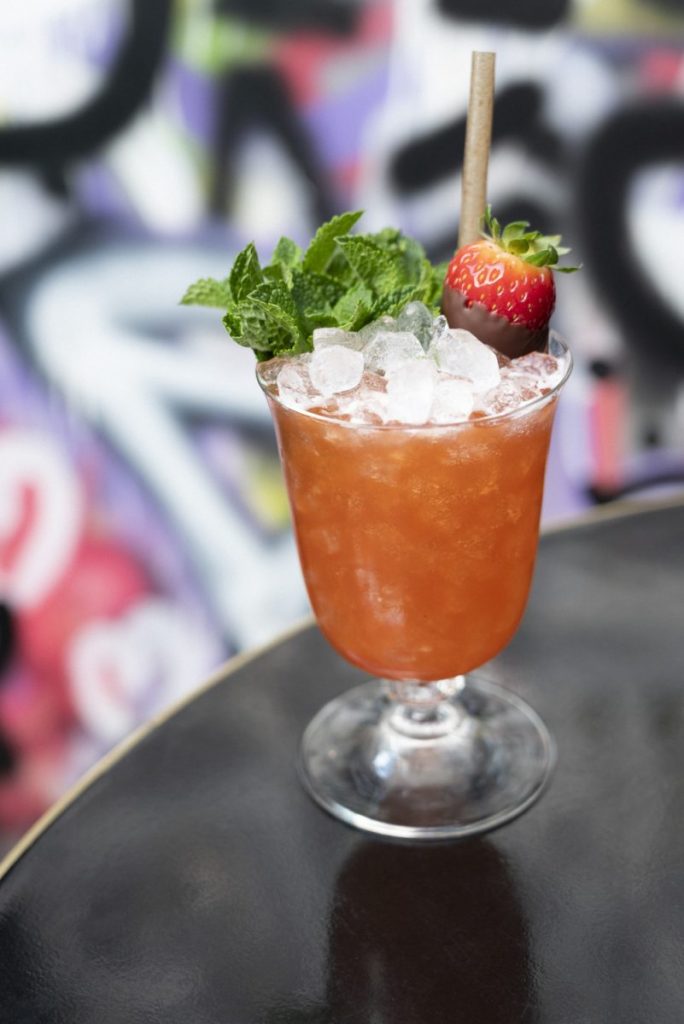 FRITILLARY COBBLER Photography MARIE-EVE ARI
AMARULA ORANGE JULEP
WHAT: A more grown-up but equally addictive version of the iconic frothy treat.
WHERE: The Coldroom in the heart of Old Montreal, repeatedly nominated as one of Canada's 50 Best Bars, focusing on good times, great cocktails and even greater people.
WHO: Stephanie Bobey, former bartender at the Coldroom, known for her impressive skill set, "can do" attitude and cheeky smile.
HOW:
Ingredients
1 1⁄2 oz Amarula
1⁄4 oz vodka
1⁄4 oz Cointreau
1⁄2 oz orange juice
1⁄2 oz lemon juice
1⁄2 oz vanilla butter syrup
Get mixy
Build all ingredients in a shaker.
Shake with ice for 10 seconds.
Fine strain into a chilled coupe.
Garnish with spray of Angostura bitters.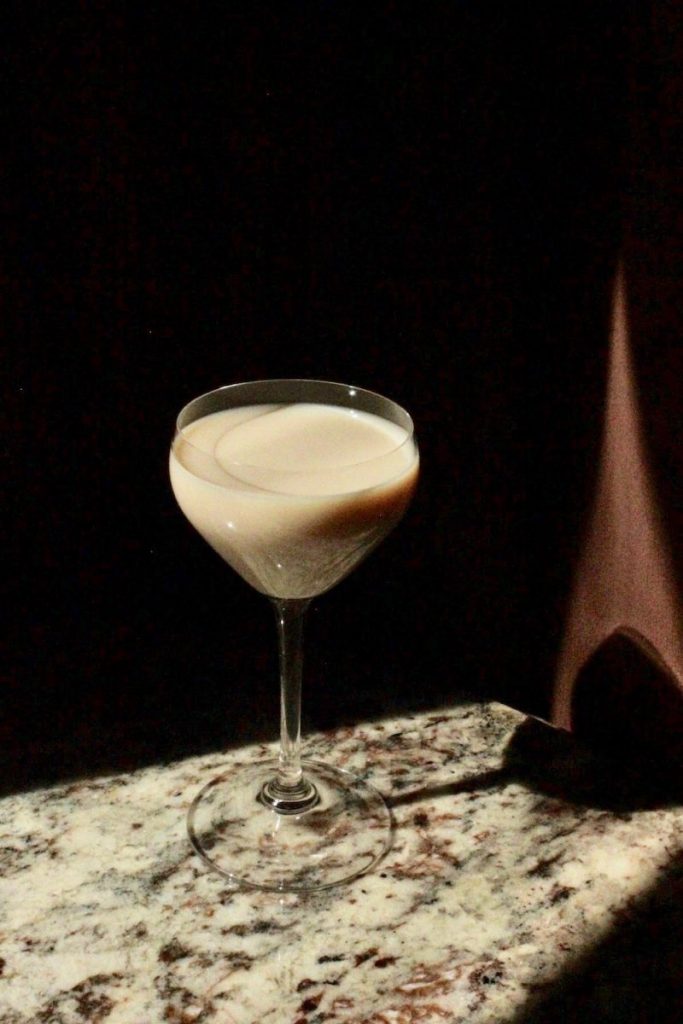 AMARULA ORANGE JULEP
Photography GRACE HONSBERGER-GRANT
SUMMER CRUSH DRINK — BITTER TRUTH
WHAT: A refreshing and delicious no-alcohol summer cocktail inspired by bitter palate cleansers that will leave you wanting more and hangover-free
WHERE: Coldroom and El Pequeño, two of Montreal's hottest drink destinations.
WHO: Robert Weeks, the well-travelled general manager of Coldroom and El Pequeño, with over 10 years' experience and a bona fide passion for classic drinks and well-made spirits.
HOW:
Ingredients
1 1⁄2 oz Undone Italian-type orange bitters 3⁄4 oz lemon juice
1⁄4 oz pink grapefruit juice
1⁄2 oz orgeat (almond syrup)
1⁄2 oz egg white
3 dashes saline (10:1 water to salt) Noughty alcohol-free sparkling chardonnay
Get mixy
Build all ingredients minus the sparkling wine into a cocktail shaker. Shake without ice for 10 seconds to whip air into ingredients.
Add ice to shaker.
Shake for 12 seconds.
Double strain into a highball glass. Gently top with Noughty sparkling wine. Garnish with grating of nutmeg.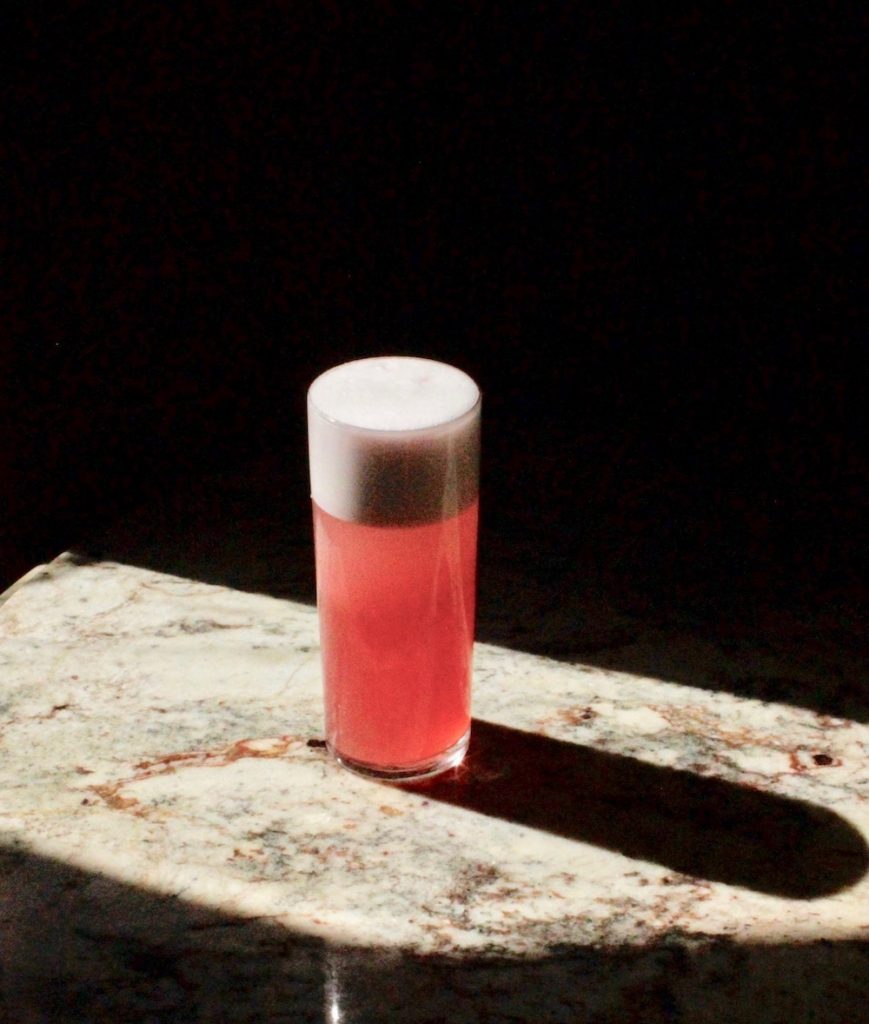 SUMMER CRUSH DRINK — BITTER TRUTH Photography GRACE HONSBERGER-GRA
12-YEAR-OLD MAI TAI
WHAT: A tantalizing twist on the tiki party fave, using The Glenlivet 12-year-old instead of the classic rum for a smooth and fruity upgrade (or The Glenlivet Caribbean Reserve for more Caribbean wow).
WHO: Corby National portfolio consultant Colin MacDougall, a veteran/renowned bartender who's worked all over the world and now works out of Vancouver for Corby Spirit and Wine.
HOW:
Ingredients
1 oz The Glenlivet 12-year-old whisky (or The Glenlivet Caribbean Reserve) 3⁄4 oz orgeat (Luxardo or Giffard work best)
3⁄4 oz pineapple juice (not from concentrate)
1 oz fresh lime juice
1⁄2 oz triple sec
Glassware: Highball or small rocks
Get mixy
Combine all the ingredients in a shaker.
Fill with ice.
Shake until chilled.
Strain into a highball filled with crushed ice. Top with bitters.
Garnish with a lemon twist or half-wheel dehydrated lemon. (Or pineapple leaves if ya got 'em!)

CHAMPAGNE FABULOSITY
OK, so this last one isn't a mixed bev, but it is a must for summer because really, when isn't it a fabulous time to pop open a bottle of champers and pour yourself a glass, flute or coupe? One of our preferred options on the fizz front (we have many) is G.H. Mumm Cordon Rouge. Boasting an energetic freshness, the delicate lychee and pineapple notes pair perfectly with the rounded notes of caramel, leaving the palate in impeccable balance.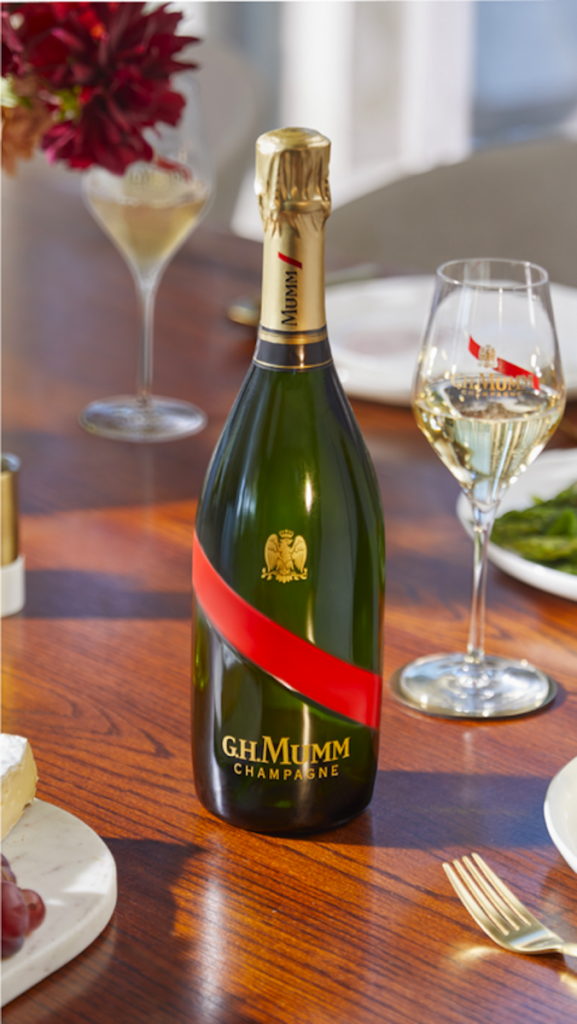 Talk about ending on a high note! 😉 VROOM VROOM!!