THE VISIONARY CREATOR/ DESIGN MAESTRO/COOL HUMAN YOU WANT ON YOUR RADAR ..
If beautiful images that make you dream — brilliantly sourced and exquisitely presented — inspire on any level, then I highly recommend you search your way onto Marie-Christine Sirois's feed on Instagram: @mcsirois27. To be fully transparent, she's singlehandedly responsible for considerable procrastination on my side in the lead-up to our special 10th anniversary Reignition Edition. (Though truth be told, her grid is so gorgeous, it's arguably the replenishing escapism necessary for overall well-being when the mind/body is subject to the type of extreme stress routinely associated with publishing deadlines … and pandemics!)
While the homegrown talent hails from the Eastern Townships and spent a good portion of her childhood living country-chill in a favourite pair of rainboots with an entourage of three dogs, two cats and a goat in tow (bringing to mind the French-Canadian version of Mowgli!), the very down-to-earth Sirois is equally comfortable in more urban settings as well, thanks to an eventual move back to the city when her parents decided to go into the retail clothing biz.
That chapter inspired an entrepreneurial "tendance" the go-getter has yet to shed to this day. It also planted a love for fashion and design that ultimately won out over her more practical business and marketing degrees, leading to well-received turns as both a beauty and lifestyle correspondent for Noovo (formerly V télé) and journalist for the Huffington Post.
These days, as will be evident from the following exclusive sit-down, design has become a primary focus for the master creator who continues to build an impressive portfolio in that arena, in addition to giving back to those in need after facing her own courageous battle with cancer. (She recently joined the dream team behind the Cure Foundation's Costumes for CURE, where her profound creativity, impeccable eye and compassionate nature will surely be put to good use.)
In a nutshell, MC is fabulous all round, and it's my honour and pleasure to share this peek into her hives, her world, her creativity … Enjoy.
——————–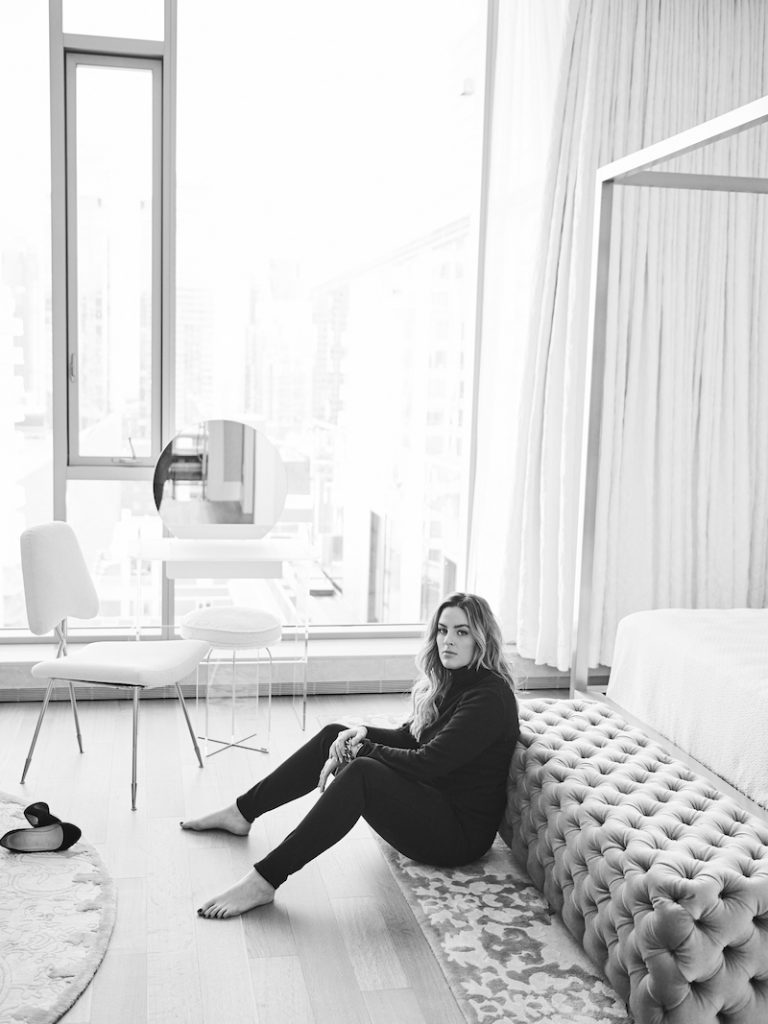 MC, to spend even a moment on your Insta page is to be enlightened, delighted, surprised … a feast for the eyes. Where does the magic come from? What drives this magnificently creative, infinitely mesmeric initiative? It all started in 2016 when I had to deal with some serious health issues: a breast cancer diagnosis. I couldn't travel or go out anymore, which greatly impacted the amount of interesting content available to place on my Insta feed. I had all this free time and tons of ideas. I was spending hours waiting in hospitals. Craving entertainment, I decided to approach my feed a bit like a mood board — but for myself: very curated, colour-coordinated and all about lifestyle. People loved it. I discovered that you can also travel with your mind. The rest is history.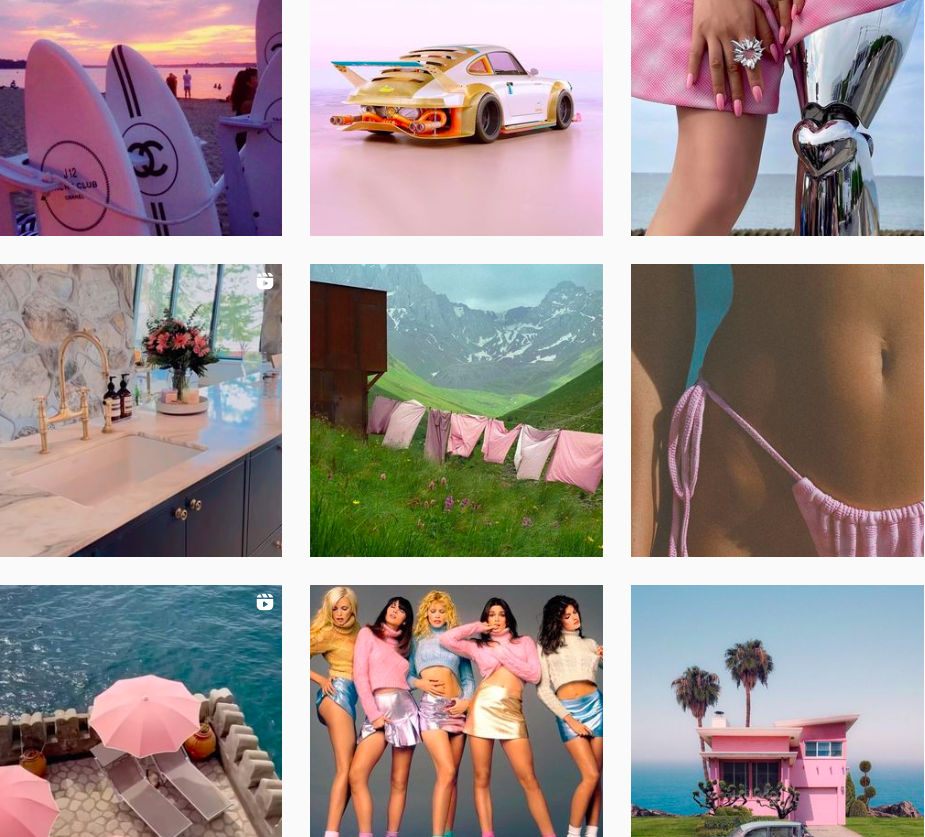 You clearly make an impact wherever you wave your wand, be it on the human form when styling, in the context of a physical space when engaged in decor, or in the wild world of digital and social media. Do you have a preference? Does one arena speak to you more than another? Someone very wise once told me that a person will go through at least three different paths/careers in their lifetime. At a very young age, I was already some sort of a fashion nerd, reading my mother's Paris Match and watching documen- taries on Grace Kelly and Princess Diana. I was obsessed. That said, I realize now that I almost instantly reach for an issue of Architectural Digest and rarely for Vogue. I have "transitioned" to a new career. Interior design is really what makes me vibrate; so much to do, so many things to see! A dress will tell the story of an evening, whereas a room decor will exist – and tell myriad stories – for years. (That said, don't get me wrong: fashion is still my first passion and is very much alive in my heart. Just ask my husband!)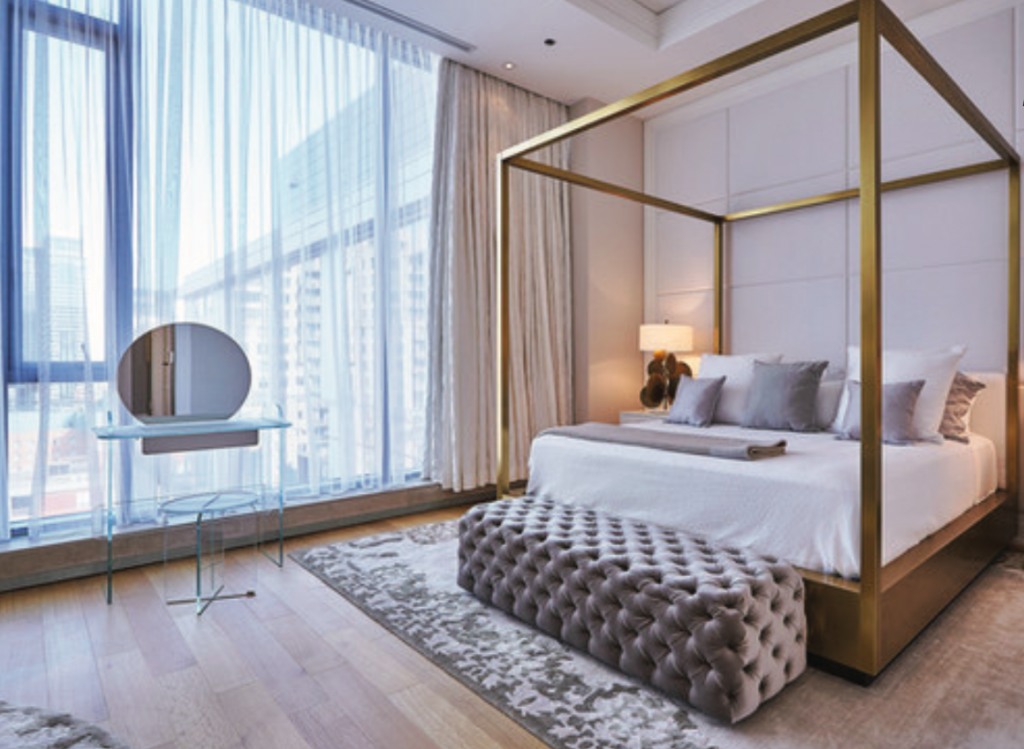 In light of your soaring eye for design, we were mean keen to offer a peek into your personal interiors — and they don't disappoint. Would you say you have a signature style? What are your go-to inspirations? And please, do tell, where do you source all those delectable treasures? I definitely do have a signature. Eclectic minimalism, if that's a thing, really is my style. I've worked on a few important projects in the last few years, and what really stood out is that none of them have anything in common. I'm really driven by reinventing spaces. I like when you enter a room in which the eye needs a moment to process improbable yet interesting pairings; no "cookie cutter" approach for me. What is a constant is a feeling of warmth. It's very important for me to be able to use the space and feel comfortable. I'm very good at making a homey vibe and sophisticated look coexist. I guess that's my forte. Without this combo, you often end up with very generic, cold and bland effects. As for inspiration, I've had a Pinterest board in my head forever: ideas, concepts and images waiting to come to life in the real world. 😉 And, as for "treasure sourcing," of course, Montreal is the first place I look. Centerpiece is my go-to for one-of-a-kind vintage pieces. I also really like working with Perez Furniture for anything custom. I'm also never disappointed with 1stDibs and CB2.
And colour, glorious colour … the way you mix it up in such innovative ways that scream class and sass — can you speak to that relationship? My approach is that I use a room as a white canvas and work my way from there. Art, accessories, books, even the flowers and fruits displayed on kitchen counters, have a colour pattern and rhythm. I don't want these elements to be static because I want to be able to change my surroundings up easily, in accordance with my interests but also my mood. It's fascinating how a fashion designer will derive inspiration from a tropical fish while diving in the Maldives and introduce that shade into his/ her collection. It will make its way into the industry via a pair of shoes, a couch, a favourite nail polish, the colour of a new car, the painting on a wall and even the lyrics of a new favourite song. That's the spirit of the story I'm telling on my Insta feed and IRL. That, to me, is lifestyle.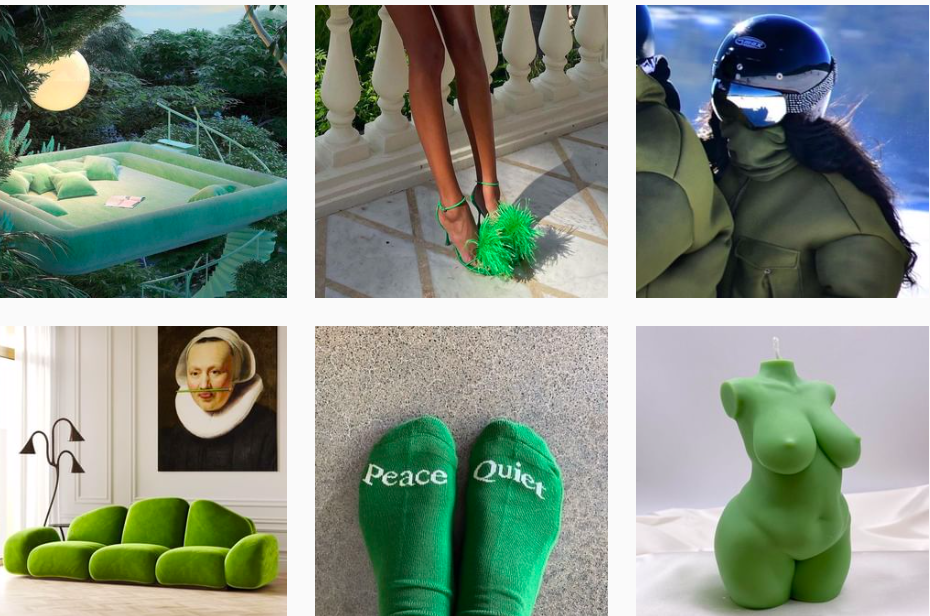 Art, too — that's some serious impression- making on those walls. Who are your fa- vourite creators? Galleries? What drives the quest for art when incorporating pieces into your surroundings? Spending time in museums when I travel is a must for me. You can only envision the future by understanding the past. Art provides the visual elements that give you a structure. Just to name a few: I'm very moved by Frida Kahlo and most in- spired by the genius raw force that is Basquiat. Damien Hirst and Vik Muniz are still very much alive, rocking the art world, and both can be found at Montreal's finest: Galerie de Bellefeuille. If you're looking into private collections and like the kick of an auction, definitely explore IEGOR Hôtel des Encans. I've had A LOT of fun there. I also like to work with Miss Erika Del Vecchio, who's an art consultant/dealer and will hunt and find anything you're looking for. The art world holds no secrets for her. It's so impressive to see her in action!
Switching things up a little: if you were forced to spend a fortnight in just one room at your chalet or condo, which room would it be and why? (Feel free to address both spaces.) Funny you should ask. We did spend the last two years almost exclusively up north, so le chalet is definitely my first choice. The kitchen is always my favourite place to hang with friends. That's where we get to pop the champagne, eat delish yet simple foods sitting on a bar stool at the island, and just reinvent the world …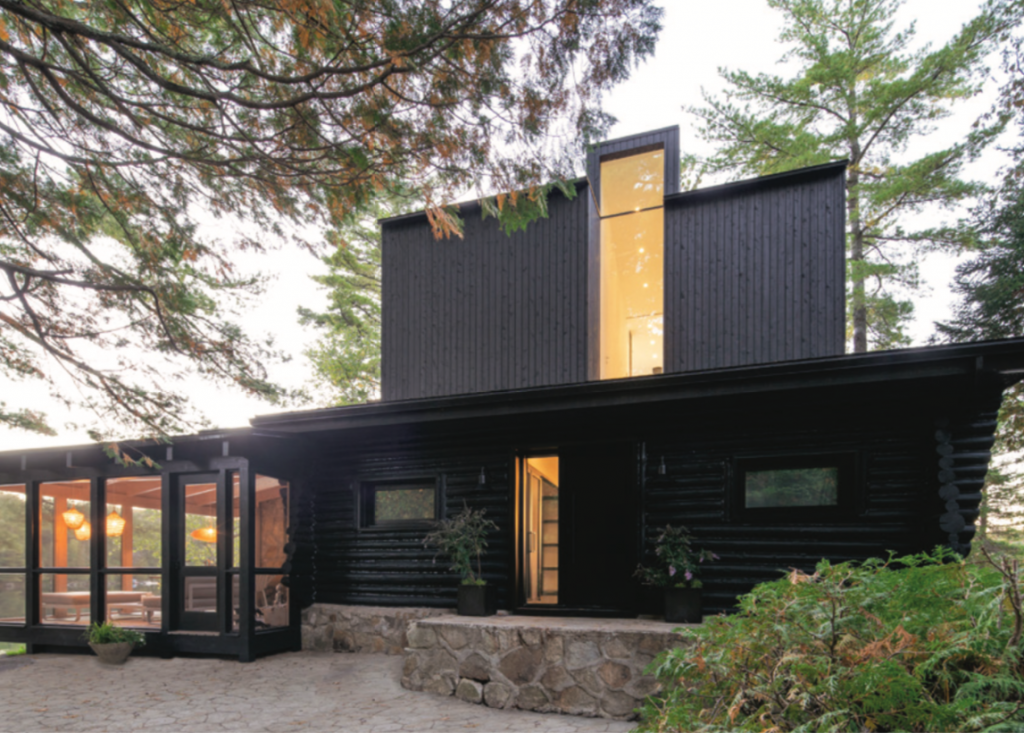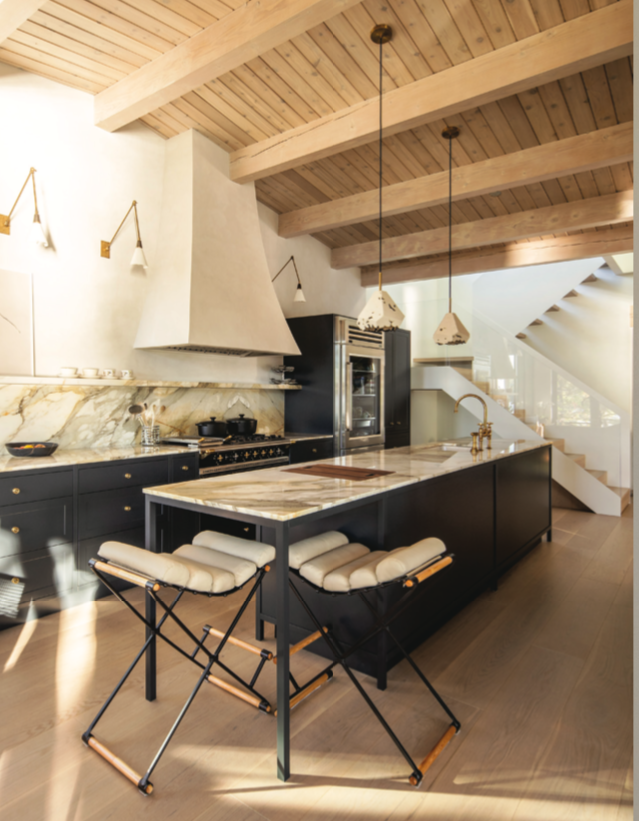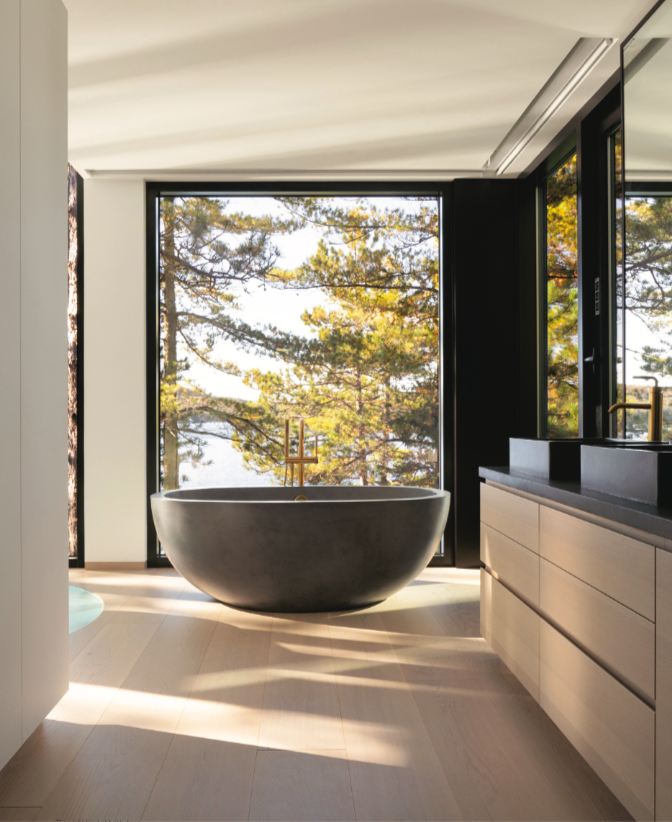 How does a tower of pulsating energy and ingenuity like yourself unwind, recharge, reignite? (We had to ask — this is the reignition edition.) Given your spectacular highlights button, I'm guessing your best rebooting involves some fanciful travel? Travel does really nourish my imagination and stimulate inspiration, but it can also be draining. I'm a hypersensitive and very curious person. My husband likes to joke that I'm an empath with the paranormal ability to understand the mental or emotional state of others. Some of my friends tend to think I'm a bit of a witch. My reignition, at this point in my life, is alone time in nature. I would say that swimming early in the morning in the calm water of the lake is everything.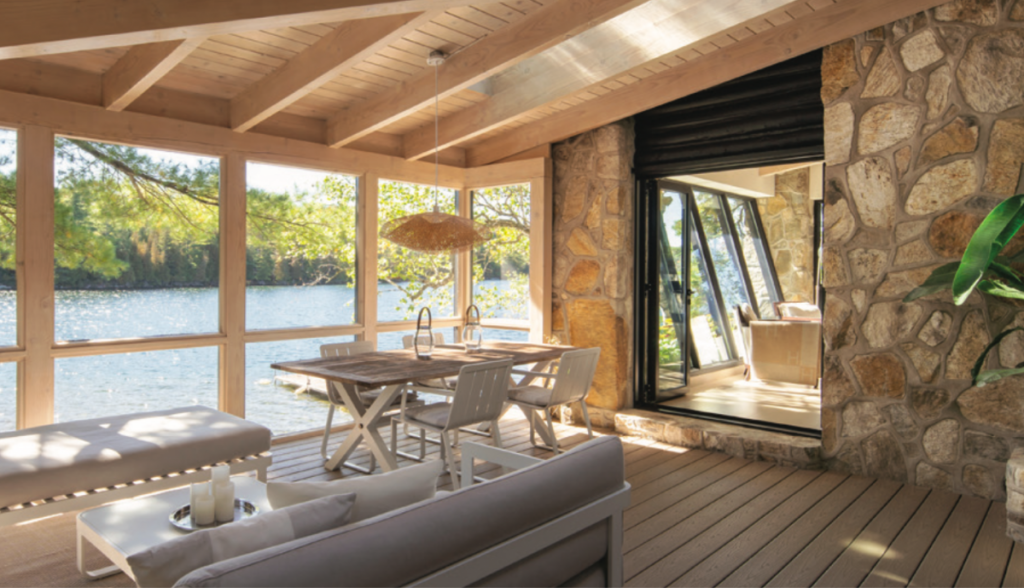 As you know, in addition to embracing luxury lifestyle, this is also the party publica- tion (at least we were before the pandemic pressed pause on all incarnations of social life), and I know from multiple — très reliable — sources that you throw highly mem- orable/superstar soirées. What makes a great house party? Any caterers, florists and other event maestros we need to keep up with? The host makes the soirée. Looking after your guests and making them feel welcome is the foundation of a good time. Just remember that people never forget how you make them feel. I also believe in a dress code. Some people only need that little kick to make an effort, and trust me, there's nothing like feeling and looking your best to have a good time. Music is so important too. Make sure you have a few good playlists ready. (I have over 25 on my Spotify if you need one!) Next, don't be afraid to dim the lights and use candles. (There are never enough candles!) Make the ambience sexy and warm. Food-wise, Antonio Park from restaurant Park always manages to bring the sushi magic home. Anything from Groupe Barroco is a safe bet as well, and Chef Jérémie Falissard is one of Montreal's best. Finally, don't forget something to eat around midnight; some Uber-delivered Fugazzi pizza is sure to satisfy your guests. As for big events, I've recently joined the board of the non-profit Costumes for CURE and am looking very forward to a fabulous lous Halloween party in October.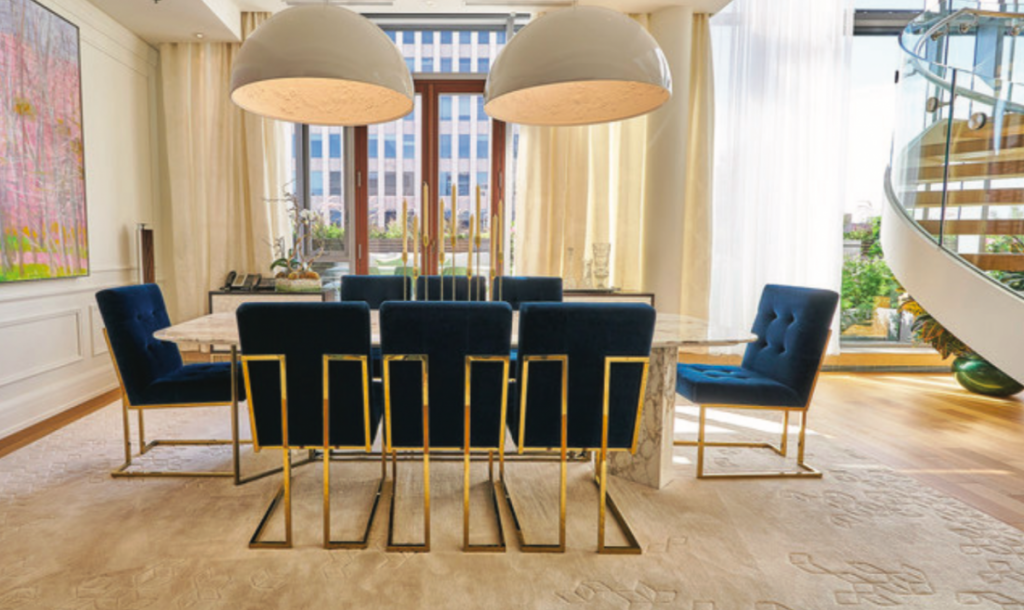 Speaking of parties, whether in a home environment or public venue, entrances are everything. Any tips on that front? Go-to accessories? Red-carpet secrets for state- ments that last longer than an Insta story? I would strongly recommend not testing out a new hairstyle or makeup trend at the last minute. Go with what you're comfortable with. Self- confidence is the sexiest yet most beautiful accessory you could ever wear to an event. Have fun and use the event as an excuse to indulge in the fabulous bag or expensive pair of shoes you've been eyeing for a while. And most of all, make sure your heels give at least a modicum of comfort. There's nothing worse than trying to have fun when your feet are killing you!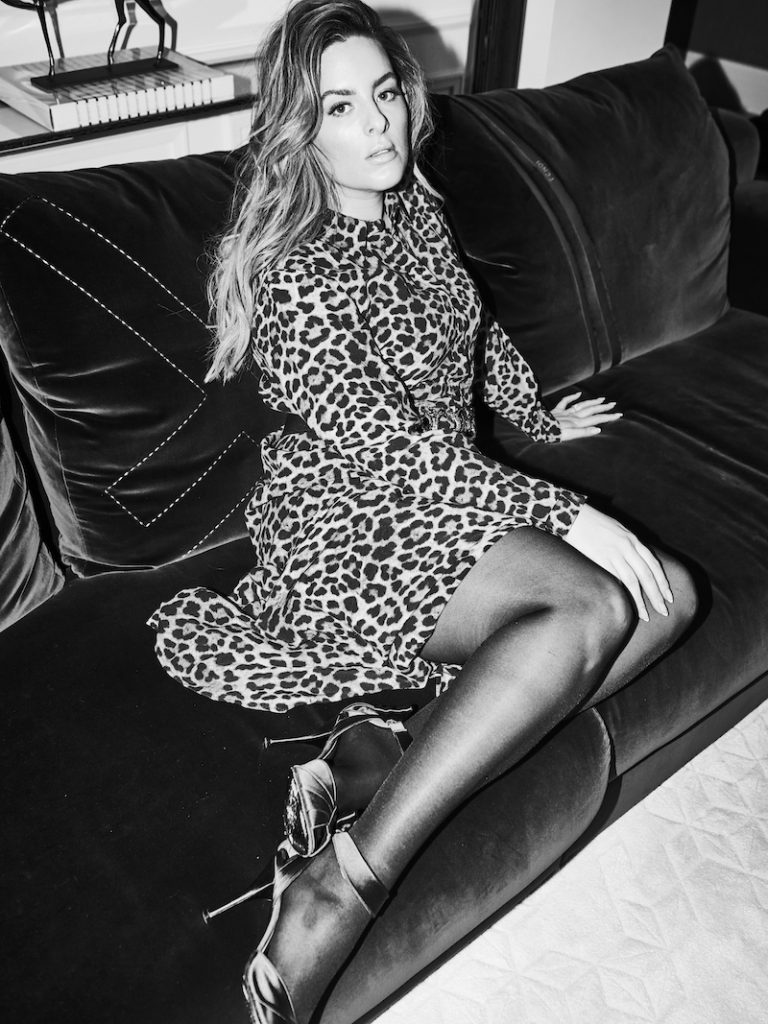 Finally: truth be told, you're also queen of beauty ammo with a complexion to die for. Pleez share your secrets here, though I have a feeling good genetics has more than a little to do with it … Well, that's really kind! Thank you very much. It is true that genetics help. My mother is still stunning at the tender age of 82. I guess what really worked for me is the fact that I never was able to tan. I tried a few times in my teens only to burn and suffer. Once I understood that, I started hanging out in the shade, where it's much more comfortable and cooler anyway. We all know the drill of a good beauty routine: sleep, eat whole food, drink water, exercise and be nice to oth- ers. For everything else, I stopped trying every single new product on the market and instead have been steadily and exclusively using the 100%-natural Montreal brand Davincia. And it works! I never looked back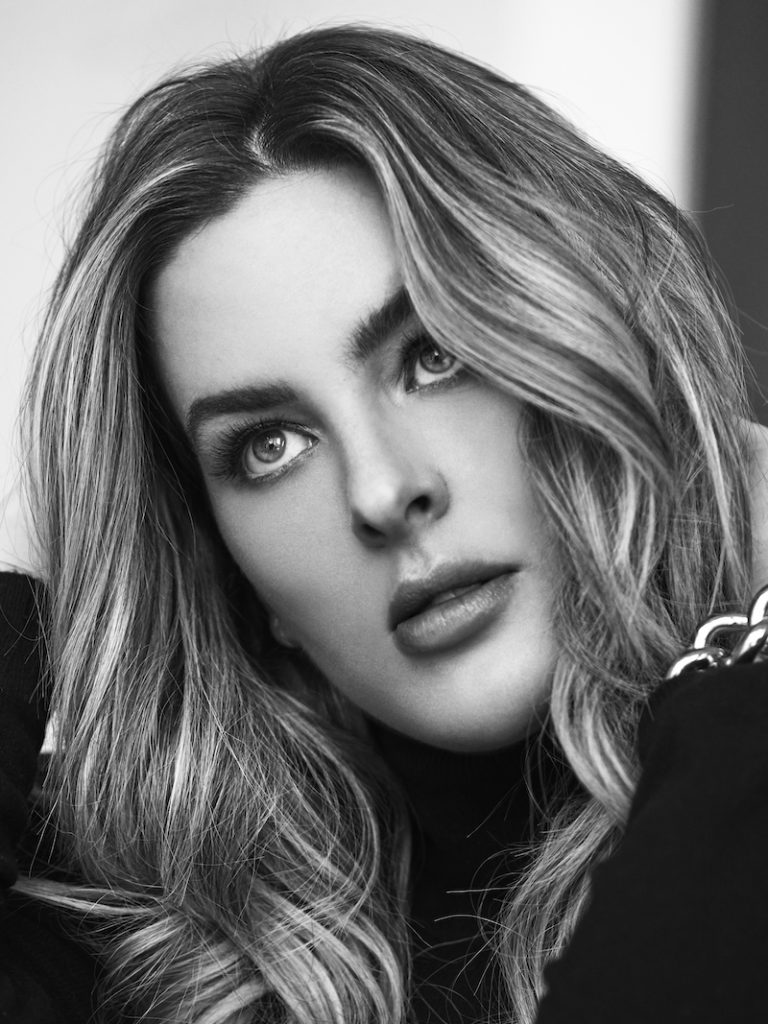 For more stunning images of MC's interiors and a deeper dive into her magical world, head to @mcsirois27 on Instagram.