Debra Margles and Murielle Zagury-Wise are long-time friends, more like sisters. The two met years ago when Murielle was lending her discriminating eye and marketing magic to certain luxury brands and Debra was trailblazing in her inimitable way for Michael Kors. Ever since, the two have been each other's greatest cheerleaders, lending invaluable support THROUGH. IT. ALL. Indeed, theirs is a unique and unbreakable bond, the kind of connection most women dream of, as they routinely serve as each other's sounding boards, supply targeted and effective feedback and advice, and just plain show up when needed. These days, Debra continues her impressive tenure as president of Michael Kors Canada, while Murielle takes up the reins as a branding and marketing consultant with theBeatrice Group, among others, after spending several years as vice-president of marketing at luxury real estate firm Carbonleo.
Murielle recently sat down with Debra to go deeper on a range of timely topics, including career challenges, how the pandemic has changed them, and the future of luxury fashion marketing.
How lucky we are to be a fly on this wall …
MZ: Deb, what were some of the major hurdles you had to face in your career?
DM: There's no question that things were a lot more challenging 30 years ago for women like myself entering the workforce. To illustrate, there was no maternity leave, no protection of position upon return. Fortunately, in today's world, there's been considerable evolution on that front with the establishment of more pro- tective legislation and accompanying changes in mindset, too. In 2022, partners share more responsibilities, which makes allocating more time and focus to career less complicated.
And thanks to the wonders of modern technology, women — and the population at large — also enjoy much greater flexibility, facilitating things tremendously when faced with brimming schedules. This has become particularly apparent in the past few years as, given no choice, we were forced to fully explore the reaches of technology and how it can be extremely efficacious in all professional arenas, from conducting interviews and meetings on Zoom (and similar platforms), to recruiting, to presenting to clients in virtual showrooms.
The ability to network extensively and immediately in our "global village" is another important advantage for everyone in the work force today that was lacking when I first embarked on my personal journey. So many opportunities are now readily available on multiple targeted networks like LinkedIn. Indeed, the ability to reach vast networks of talented professionals combined with the opportunity to work remotely has completely overhauled the work landscape as I knew it decades ago.
It's safe to say we've come a long way. Still, there is more to do and we're on it! Right, sister? What are your thoughts?
MZ: Yes, we're on it! On my side, in the real estate arena, it wasn't always easy to be heard as a woman. I arrived on scene at a time when the majority of the major players at the top were male. Accordingly, I had to work extremely hard to prove myself and earn the respect and trust necessary to garner credibility. But once I did, the journey became much more rewarding, and it's definitely a better and changed environment for young professionals in the modern landscape, though always a work in progress …
THAT 110%
MZ: What advice would you give people looking to secure dream positions in fash- ion and luxury marketing?
DM: Whatever the dream niche, I believe the same principles apply. Number one for me is dedicated, passionate hard work. It never lets me down. "No" is not in my vocabulary. I do whatever it takes to get the job done well. In fact, to this day, when faced with any new mandate, I approach it with my focused 110% ALL, as if it were my very first assignment. Second, it's essential to stay nimble and open to change, particularly in a tech/digitally dominated society like ours, where things change at lightning speed. Third, staying curious is also essential to securing dream posi tions. Whatever the field of choice, staying on top of the competition, the emerging trends, the new knowledge and complexities, is ultimately what distinguishes the truly determined — aka, those likely to make it to the top.
MZ: I couldn't agree more and was always taught to work hard and have a good work ethic; to be a team player, to do the research and due diligence, and stay on top of emerging trends and, in today's world, digital trends.
FIRST IMPRESSIONS MATTER
MZ: Do you always dress the part?
DM: Yes, I do. I'm a firm believer in looking polished and professional and making the best possible first impression. And that extends to all areas of my life, not just the professional realm. I like to put my best impression forward for all occasions, and there's no question that the sartorials do assume a contributing role.
MZ: I totally agree. First impressions are pivotal. And because of that, I've devoted considerable energy to looking the part and dressing appropriately. While it's certainly not everything, I do believe it helps open doors and makes a difference. It has for me.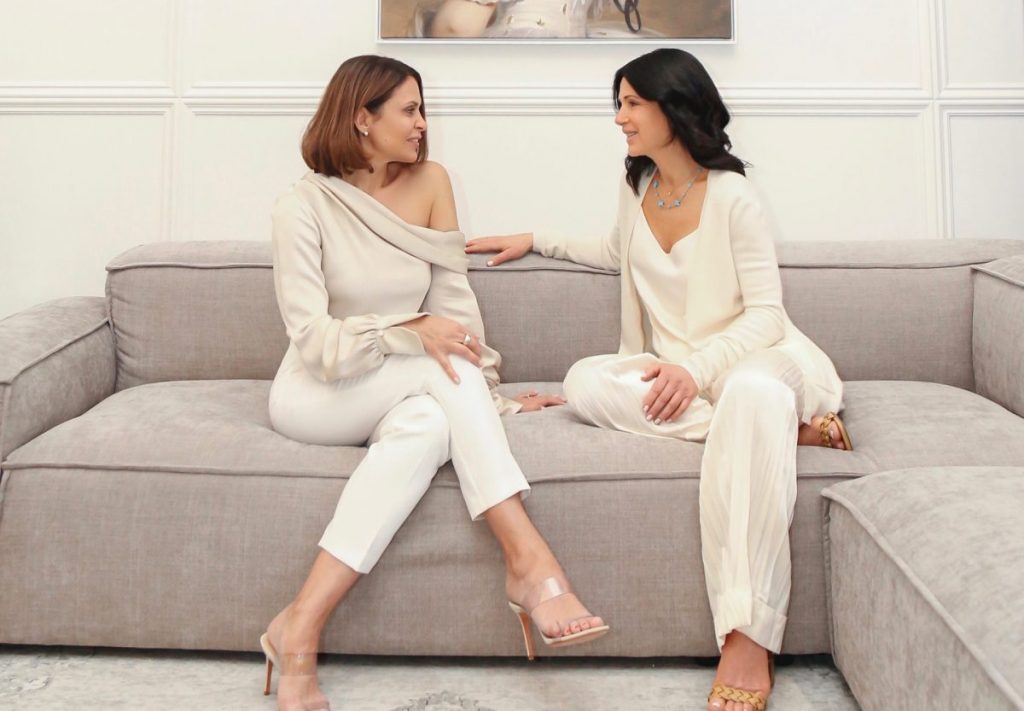 OFTEN, FAILING TO PLAN IS PLANNING TO …!
MZ: How do you handle the 24/7 corporate culture?
DM: I make it a priority to plan time in my day for myself. While I'm human and have "those days" (laughs), I do try to wake up early enough each day to secure two hours for myself before the wild of the schedule erupts in earnest. It's a quiet time for me to simply reflect, gather thoughts, spend some me-time and centre myself. After all that we've lived through over the last few years, balance is everything to me.
That said, another tremendous asset I've always relied on in navigating the fast pace of life is writing everything down. Lists are sanity-saving and perspective-lending. I'm old-school that way. Before I go to bed at night, I'll have my personal and professional lists for the next day ready to go. The way I see it, once physically transferred to paper, it's as if the tasks — and the stress surrounding them — are somehow relieved from my mind and on their way to getting done. As pen hits paper, my mind feels calmer, less encumbered — a result many likely experience with journalling. The plan is in motion!
MZ: Planning is truly key. Staying organized and focused has also helped me a lot in tackling the action-packed 24/7 realities of our professional and personal worlds. Knowing me well, you know that I'm somewhat obsessed with my calendar (laughs). I too schedule everything and am currently in the process of exploring the limits of automating things as much as possible — valuable lessons I'm learning via peak-performance research.
THE TRANSFORMATIVE POWER OF TRAVEL
MZ: What inspires you?
DM: Travel. It's my oxygen and keeps me current. I love to see what trends are emerging and taking hold around the world. Culture is critical. These are things that not only help me stay relevant but often inspire new creativity and ideas, informing fresh initiatives on numerous fronts.
MZ: Absolutely! During the pandemic I was getting restless, feeling depleted on the creativity front. But the moment I hit the streets of New York and Miami again, I was rejuvenated. My creativity came back, inspiring me to initiate work on exciting new projects
REIGNITING
MZ: Deb, the theme of this edition is reignition. How do you reignite?
DM: In multiple ways. First off, exercise is vital. It provides a nourishing and replenishing energy, both physically and mentally. It makes everything better and is an exceedingly important part of my day and overall health and well-being. Second, spending quality time with those closest to me; the special moments we share are soul-affirming on a whole other level. Third, giving back. When giving back to the community, which I do via hands-on involvement with many charities and causes close to my heart, I am immediately recharged, content in the knowledge that I'm making a difference in the lives and journeys of others. Finally, this list would be wholly incomplete if I didn't give a nod to baking and cooking, very important creative outlets for me, which also double as a beautiful way to give love to friends and family, many of whom have had enough soup and treats delivered for 10 lifetimes! And I almost forgot my secret weapon: EARLY TO BED!
MZ: (laughs) You are indeed an early-to-bed gal! On my side, I like to steal an hour here and there to be alone and decompress. With my three children and my husband's two, as you know, there are always a lot of people around me. Finding time alone is really important for my personal reignition, as is working out, reading the news with a cup of coffee early in the morning when everything is quiet, or simply going for a long walk in the country. Nature allows me to exhale and take a much-needed time-out. Another one of my favourite rechargers is to explore a city on my own. I love that. Many people don't like to do that alone, but for me, it's a way to soak in all kinds of cool inspiration, recharge and spark my creativity
LIFE LESSONS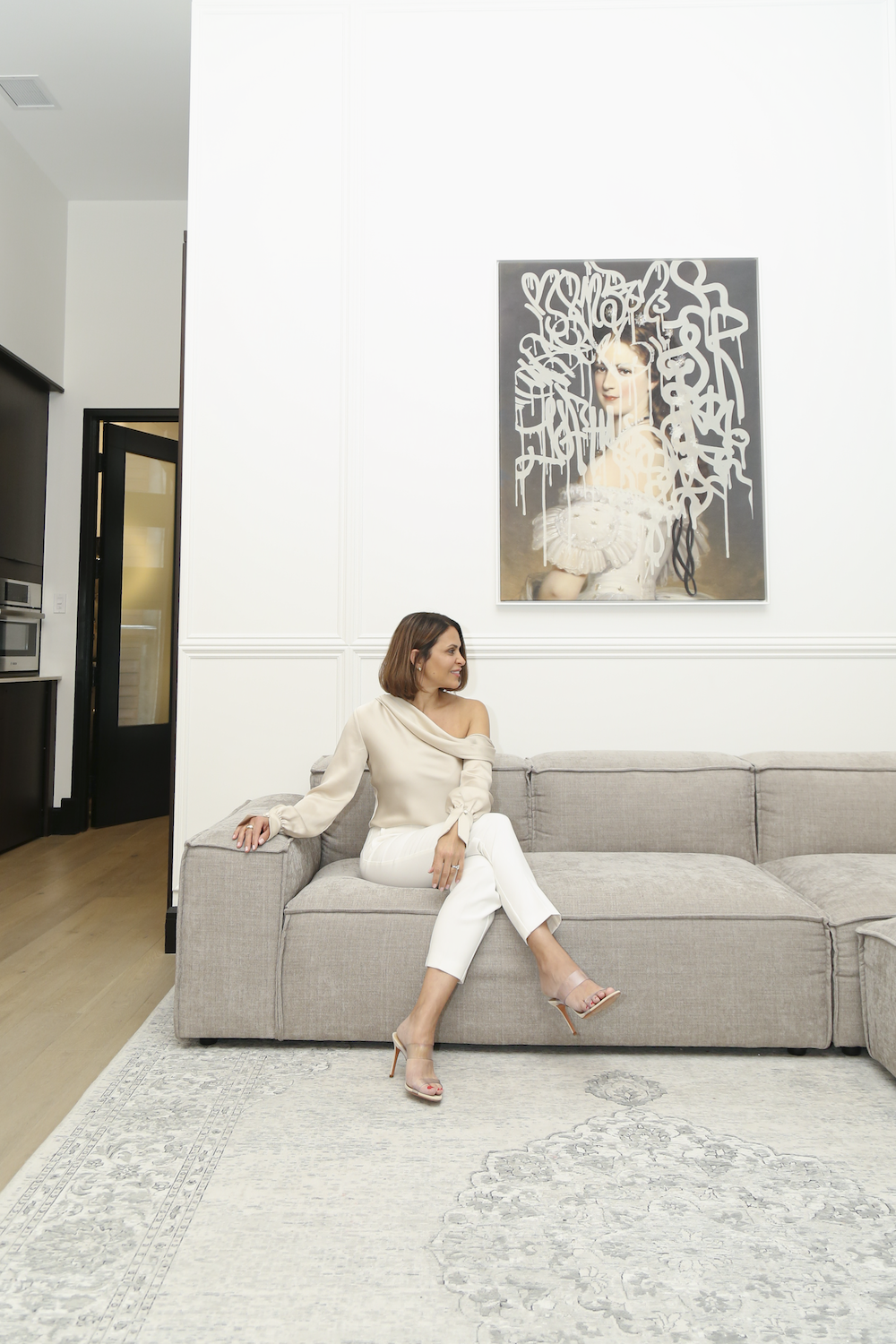 MZ: What have you learned along the journey of life?
DZ: Life has so many lessons — where to start?! As I get older, I'm learning that it's OK to say no. As Oprah famously exclaimed years ago, "What part of 'no' don't you understand?!" I'm learning to let that sink in. As much as I'd like to help everyone and am the consummate people pleaser, it just isn't physically or humanly possible, nor is it healthy for anyone long-term. I've also learned that a trusted ally, guide, coach, advisor — or several — are invaluable. We can't possibly be all-knowing in all areas of our lives, and so surrounding ourselves with a solid and diverse sup- port system, in the form of mentors, therapists and dear friends, makes a huge difference. Look at how our relationship has empowered us through the years, how beneficial it has been to serve as sounding boards and advisors for one another as we've faced obstacles, both professional and personal.
MZ: We can see why our bond is so strong! I'm on the same wavelength as you on much of this, if not all of it! While I, too, want to embrace the yes and please everyone in my orbit, it's simply not possible, and, as hard as it is, we do have to learn that setting limits and boundaries and saying no is necessity — survival! And, as for good support systems and the all-important sisterhood, where would we be without it?! You have been one of the most steadying forces in my life professionally and personally, and that support is invaluable.
RE-EVALUATION
MZ: How has the pandemic changed you?
DM: Wow, you could write a book on the topic! It's changed me in myriad ways and made me re-evaluate a ton. I realize now how much we took for granted — first and foremost our health, how very precious it is. And how significant it is in this 24/7 ecosphere to slow down, to find the balance, to live the moments, to savour them, to reconnect to nature and loved ones and, most importantly, to myself. The triangle became the goal: to find that sweet spot, that often-elusive balance between our spiritual, physical and emotional selves. After all, we are human "beings," not human "doings." The pandemic forced us to remember that …
MZ: Agreed. The pandemic has forced all of us to take a long and honest look at our lives and reset priorities. Most people now realize just how precious it is to spend meaningful time with their families and loved ones. I was always a family person. I've always made family dinners. But before the pandemic, I was definitely rushing things more, to maximize productivity. Now, I stop and remember to take the time to enjoy those moments, to bask in them, to treasure them.
THE FUTURE
MZ: Where do you see luxury fashion marketing headed in the next 10 years? Where do you see yourself?
DM: When people look back in years to come on this period in history, I'm sure they're going to speak of a media/tech revolution the likes of which humanity had never encountered before. While it's hard to specifically articulate exactly where luxury fashion and luxury fashion marketing will be in 10 years, it's safe to say things are evolving at warp speed. The era of the metaverse, NFTs, crypto is upon us! It's a whole new world, a whole new universe, a whole new genre of collaborations in spaces that literally don't exist. Also, safely predictable on the horizon in the next 10 years is a complete turn to the platform of e-commerce, plus way more laser focus on sustainability and upcycling and, fingers crossed, much more activism and sensitivity in the workplace to mental-health challenges and other important issues in relation to diversity and gender equality.
As for where I see myself? Still looking to be the best possible version of me and striking that all-important balance!
MZ: Yes, the changes are happening fast, and it's only going to increase, especially with influencer marketing booming and the advent of the metaverse. The physical world is shifting to the digital world. Young people are already associating value with outfits their characters are wearing in games. And virtual outfits are soon going to expand beyond video games. High-end luxury brands are already in the process of pioneering new positions like head of crypto and metaverse. It sounds like sci-fi, but it's our new reality …
By the way, Debbie, I like your personal goal for the next 10, embracing the best version of ourselves and actualizing balance. But a few mojitos do make for some nice balance, non?
And then, just like that, the two old friends shared a quick hug and headed off to their next meetings, secure in the sisterhood sure to see them through life's next adventures
SHOT ON LOCATION AT THE HOTEL PLACE D'ARMES
Photography by the inimitable KAROLINA JEZ PHOTOGRAPHY