When a pet business cares enough about fashion, design and creative storytelling to create a lookbook, you know there's something different about them.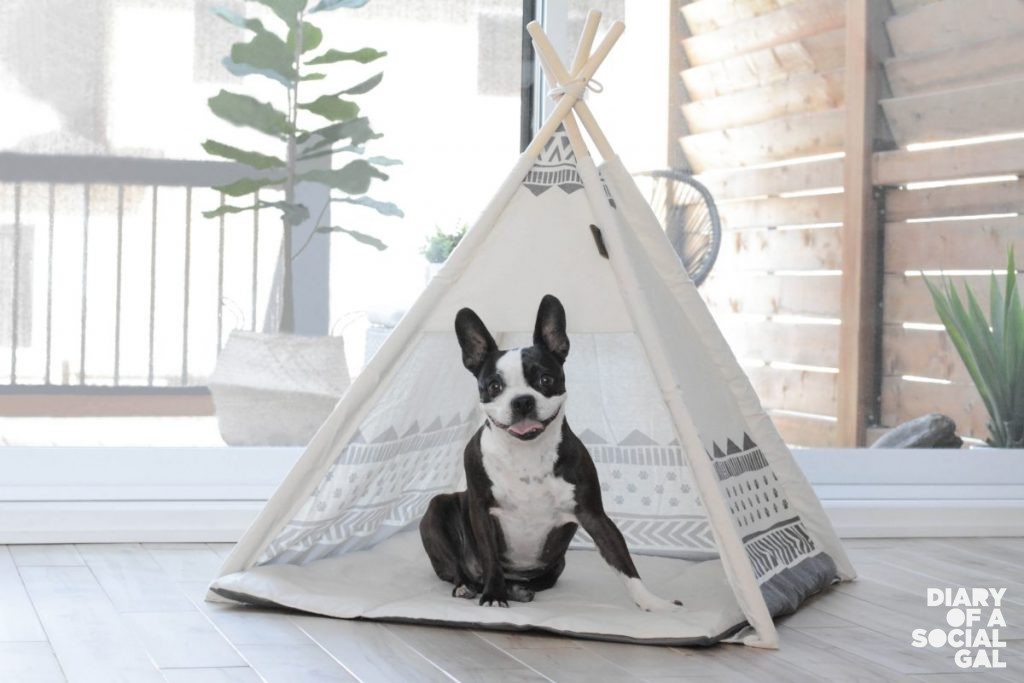 And when that business is born and bred in Quebec, and internationally renowned for cutting-edge designs, you just know that Social Gals and Gents are going to want to know more.
Can you tell me about the genesis of the company and what you felt was missing on the pet market?
Anthony Deraps (AD): BeOneBreed was born thanks to my dog named Wink; she was aging and I realized that the beds I bought could not hold up. The foam was unstable and too thin. My dog preferred to sleep on the floor. So, I decided to use my expertise and developed a memory foam bed for Wink. I quickly found out that she loved her new bed, because she was always on it.
From that moment on, I visited several specialty pet stores and quickly identified the industry's "brown" trend; all the beds were light or dark brown. This industry really needed to reinvent itself. I hired designers and we started creating accessories for cats and dogs. Since then, the idea behind each product has been to create innovative and trendy accessories for their wellbeing, designed for your lifestyle.
What have the challenges been, as a local creator/producer?
AD: The first real challenge was to get into the market. I quickly understood that it's a small industry and I was going to have to work hard to get a piece of it. I had to think outside of the box. I went to pet industry trade shows and fronted the payment of the first production to make sure I had something to sell. That wasn't easy and, even today, getting into a big retail chain is quite difficult. We continue to focus on surprising people each launch with innovative and well-designed products.
With everyone self-isolating and staying home these days, pets have become even more central; has that changed the way BeOneBreed does business?
AD: The big change due to the pandemic for us was to launch a transactional site. We had never sold directly to consumers, and for us, it was only beneficial. Even before the pandemic, we had close bonds with our community on social media. During this hard time, we were lucky to be able to interact more and offer them our shop.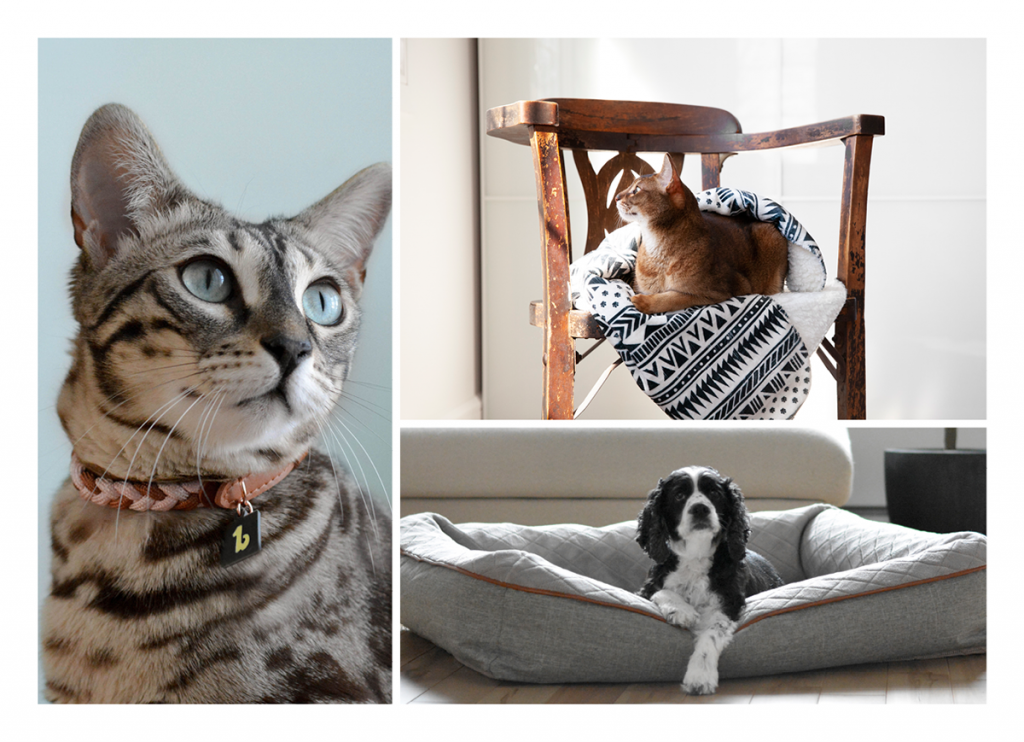 How would you describe BeOneBreed's style, aesthetically speaking, and what are some of your most popular/stylish products?
AD: BeOneBreed's aesthetic approach to product design is stylish yet modern, and functional. Our products are strategically designed to meet actual animal needs. The quality of the materials used is our top priority, but we also make sure the product remains decor-friendly.
Take our popular Cloud Pillow for example. It was designed primarily to relieve joint pressure on dogs, so we made it from memory foam chunks, providing the fluffiest and most comfortable bed. We then made sure to use the softest, most resistant and fur repellant fabric to top it off. To give the Cloud Pillow its signature look, we put one of our own original prints on top, and voilà; a high quality yet affordable bed that both you and your pet will enjoy!
What about the HabiKatt?
AD: HabiKatt is an innovative and evolutionary cat tree made of two large plastic cubes, one paper rope scratcher post, two privacy panels, two memory foam pillows and one toy. It's different from other cat trees because it's modular and allows you to adapt the structure to fit your cat's needs. Add more cubes, or stack them up differently, to take up more or less space. We are also proud to announce that the cubes will be made of recycled plastic.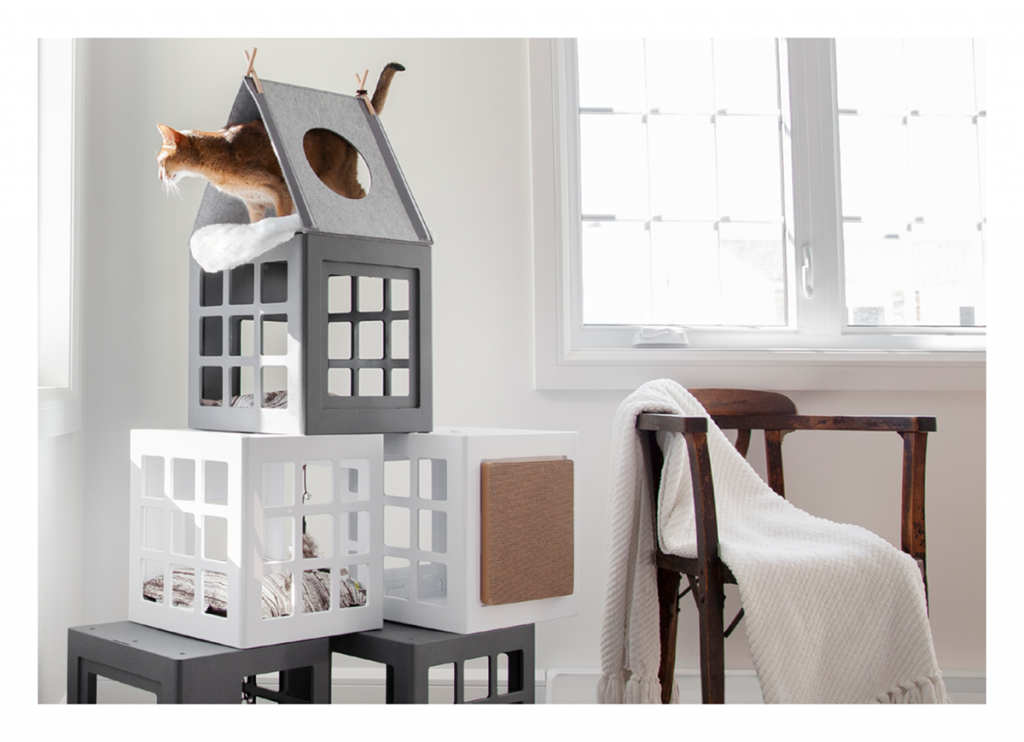 This product is even more special for us because we launched it through a Kickstarter campaign, and it was a huge success. We were funded in only one hour, which shows the customers' excitement towards the Habikatt. Next fall, backers will receive their Habikatt and consumers will be able to get it in stores.
What makes BeOneBreed different?
AD: It's all about how we work in close collaboration with the industry and consumers. Since the beginning, we've worked with a platform which allows us to create four campaigns per year and get opinions and ideas on different products in development. That's how many of our products and concepts were born, like the black doggies bed pattern, the Katt3EVO collection and the IntelliKatt, to name a few.
Also, as a young company we won many prestigious prizes for different products around the world. We are proud to say we that we co-design our accessories with real pet lovers.
Anthony Deraps is the founder of BeOneBreed. Previously, Deraps climbed the corporate ladder and became the youngest North American responsiblefor global suppliers at IKEA.