In an era where women are asserting their rights and taking things to another level, it's no surprise that certain high-achieving professional women, like Decarie Motors GM Cheryl Blas, are pioneering new and fruitful initiatives intended to unite driven, ambitious women from different arenas, with a view to honouring and celebrating their professional milestones and achievements, while also providing a fun and relaxed platform to network and empower each other.
Fittingly, the highly-respected executive in the luxury automotive sphere calls this initiative WOMEN WHO DRIVE (WWD).
To date, there have been two expectation-exceeding, by-invitation-only, WWD events. The first one inaugurated the movement in 2017 against the stunning backdrop of the new Aston Martin showroom, while the second made quite the splash during last year's F1 Grand Prix du Canada at gorgeous Maison Boulud at the Ritz-Carlton Montreal.
Both featured Laura Schwab, president of Aston Martin The Americas, as the keynote speaker who inspired endlessly with a very real and relatable account of her journey to the top in a traditionally male-dominated domain.
Motivated by the strides made thus far, with an eye on so much potential, Cheryl proudly hosted her next special WWD event at the brand new Marcus restaurant in the Four Seasons Montreal during the 2019 F1 GP, where she added another layer to the WWD experience, this time with an homage to the women in our lives who drive and inspire us. At the end of the day, there's always that course-changing friend, mentor, and extraordinary sister who plays a pivotal role along the journey, and without whom it would all be considerably more challenging (and never as much fun!).
For Cheryl, one of those essential sisters is dear friend and close collaborator, visionary event architect/talent activator Mabel Palomino, the founder and force behind Manina World.
To date, the power pair have joined forces on countless over-the-top events for Decarie Motors, always making a point of yes, driving the experience for guests to another level.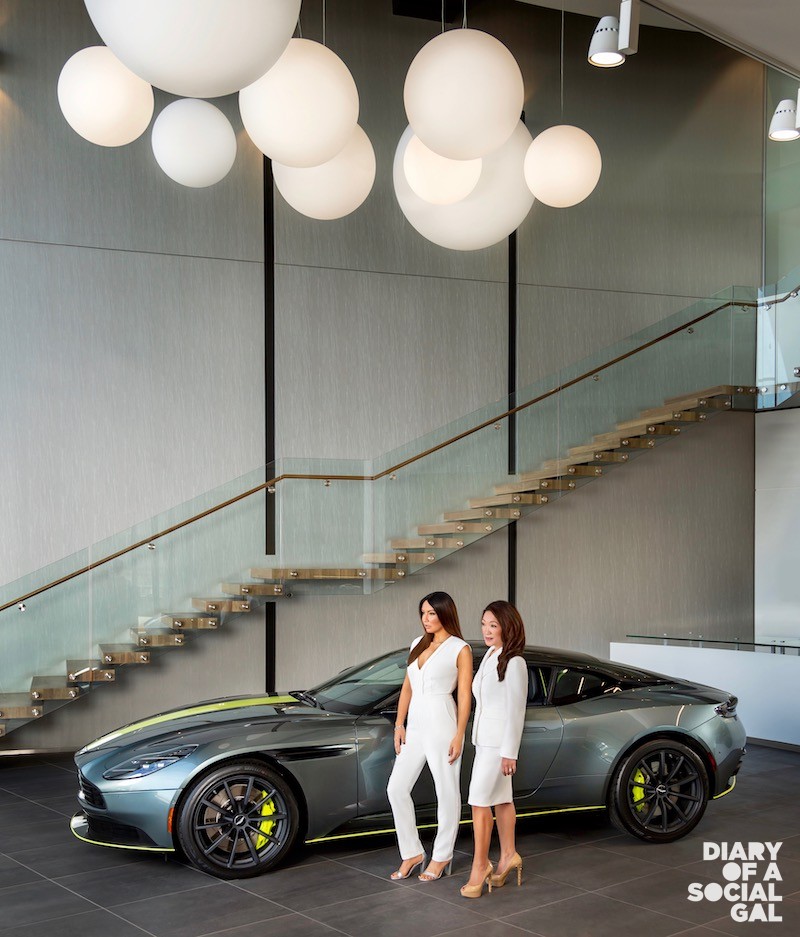 And through so many close collaborations over the years, the two have forged an unbreakable bond, underscoring the pervasive role women play in each other's lives, offering immeasurable support, love, guidance, and sisterhood.
"There is no question that we have grown together so much and that our role in each other's lives, both professional and personal, is invaluable," they said.
In fact, the unstoppable duo has some great collabs in the works and are especially excited about a new WWD initiative: the establishment of a Women Who Drive Bursary in collaboration with the John Molson School of Business at Concordia University.
"It was very important for us to support the next generation of women, especially in business, and in areas like entrepreneurship where women are currently under-represented," they explained.
Clearly, the future is bright for these two go-getters, and we're so proud to feature them here and salute the power and magic of WWD.
Vroom vroom!
For more on this driven duo, and the WWD initiative, link here. 
For more BTS, right here.