WHILE WE MARK A SPECIAL MILESTONE OF OUR OWN —A DECADE OF DIARY — WE PAY HOMAGE IN THIS HIVE SECTION OF ESCAPES TO ONE OF THE GREAT DESIGN DESTINATIONS IN THE COUNTRY, CURRENTLY MARKING THEIR SILVER ANNIVERSARY WITH ALL THE GREAT STYLE THEY'VE BROUGHT OUR WAY FOR A QUARTER CENTURY …
————-
One thing I've learned on the journey of life: it's not easy to do anything well minus a whole heck of a lot of determination, elbow grease and good support, let alone for a quarter of a century! And then, to stay top of your game and elevate things to a whole other level of fabulous in your 25th year — well, that takes a very special, visionary individual who's on a mission to make impact, in both his given niche and the world at large. Sylvain Faucher, founder/president of Latitude Nord is one of those remarkable figures.
THE EARLY DAYS
Struck by the wonders of design at a young age, Sylvain knew early on that a career in design was destiny for him, and he was going to find a way — ultimately his way — to make that happen.
That said, the hands-on entrepreneur-in-the-making was not content to merely study furniture design and absorb as much knowledge as he could on the topic (which, parenthetically, he did with great enthusiasm and focus). In keeping with his exuberant nature, he made it a personal mission to go full-on and from the ground up, to master the skill of cabinet-making himself so that he could get a literal feel for the art of furniture design that so inspired and fired his creativity and purpose from a tender age.
And master it he did, going deep into the process of furniture manufacturing, even spending a year in Italy — capital of design and home to many of his illustrious brand partners today — knocking on the doors of some of the most famous furniture manufacturers in the business to learn from the leaders themselves in his ongoing quest to grasp the X-factor and get at what truly makes the ordinary EXTRAordinary, the luxury brands an experience unto themselves …
At one point, aged 25, he found himself in a cabin north of Milan, hanging with legends in the field Ettore Sottsass, Michele de Lucchi and Enzo Brogola, when de Lucchi suddenly asked him to carve a chair out of a tree trunk with a chainsaw. Talk about hands-on!
To this day, he spends copious amounts of time in Italy and is a loyal attendee of Milan's Design Week.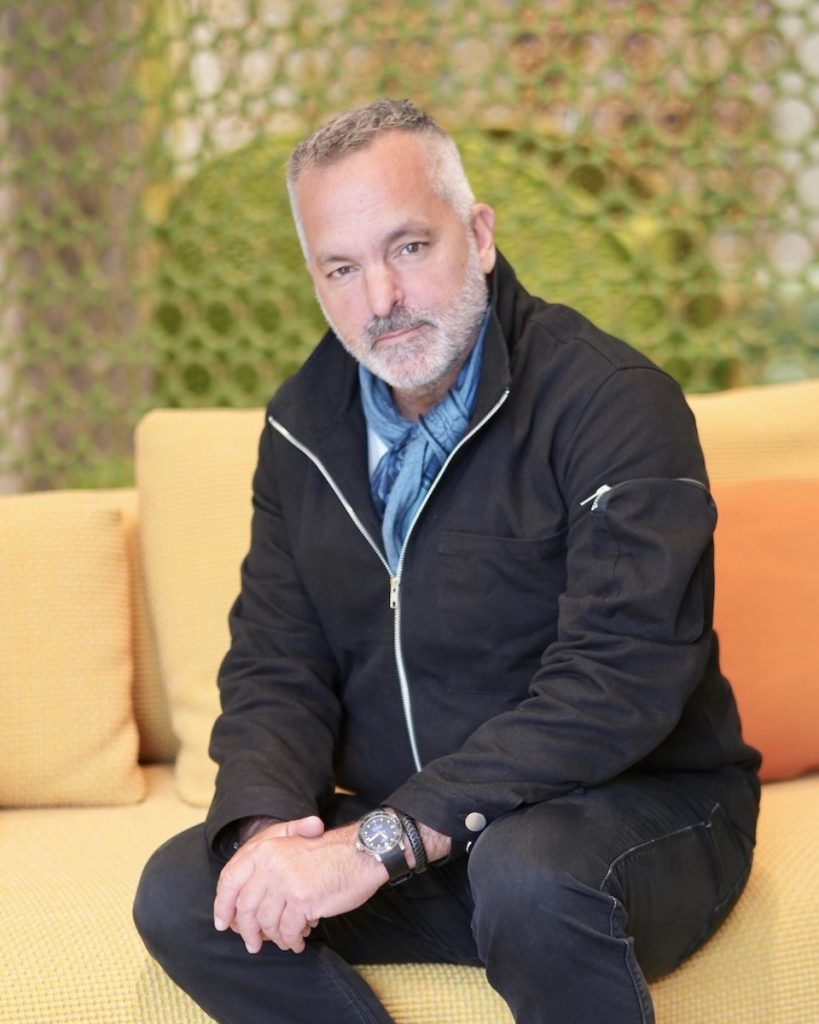 THE HUMAN ELEMENT
While getting to the heart of operations in the world of high-end design was a top priority for Faucher, so was infusing heart into all aspects of his professional arena, from nurturing relationships with cherished partners in Italy (the term "supplier" doesn't begin to do the relationships justice) to forging enduring bonds with both his team and the clients who return time and again, fans of the discriminating and luxury Italian brands for sure, but also deeply attached to the knowledgeable and caring staff.
For Faucher, this is everything.
When reflecting on his relationships with brand owners, he says, with palpable emotion, "I've seen the children of the founders of these brands — that Latitude Nord continues to represent to this day — grow up and take over management. It creates very strong bonds, as if I'm a part of the family, a part of this precious small world of united creators, artisans and manufacturers."
And in reference to his loyal, well-informed and enthusiastic team, he adds, "none of this could ever have been achieved without the unwavering support of a formidable team 100% dedicated to providing good advice to each client, rigorously following up on orders and maintaining impeccable relationships with suppliers."
"But most of all," he says, "it's Latitude Nord's valuable clientele who have made any and all of this possible. Since our very first days, we have been able to rely on the trust and loyalty of our customers — and sometimes on their patience too," he says with a laugh. "We are so very grateful to them for allowing us to get to where we are today and for embracing the magic and potential of high-end design."
THE NEXT LEVEL
And so, one last question remains: how does a visionary like Faucher mark a milestone silver anniversary? With his usual over-the-top and impossible-is-possible je ne sais quoi, of course! To take things to the next level for 25, Faucher and the team expanded the physical space to accommodate the dream-spaces: four distinct addresses allowing complete immersion into four distinctly spectacular design universes; three dedicated to Poliform, Paola Lenti and Minotti, respectively, with Cassina, Edra, Baxter Giorgetti, MDF Italia and Acerbis coexisting in the original space, and St-Louis and Lasvit lighting, Puiforcat tableware and Venini glass creations rounding out the experience.
"It was a dream I had a long time ago," Sylvain says with a gratified smile, "a crazy goal to offer the apex in design via the most interesting and visionary brands on the planet, experienced as they should be in an environment created exclusively for them and their zeitgeist. We are there."
Happy 25th, LN! What will you do for your golden?! ;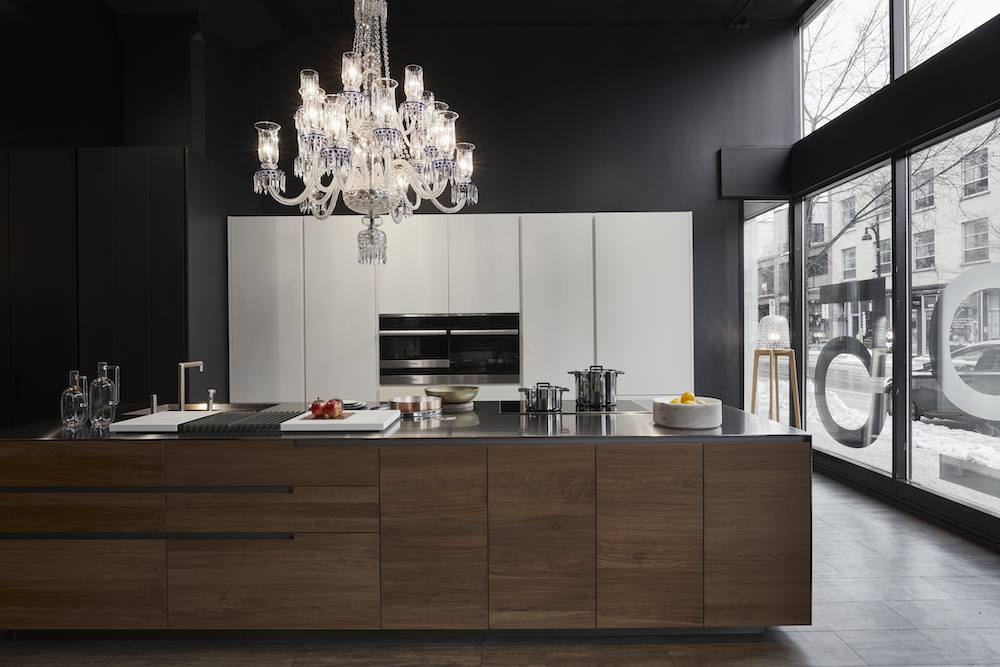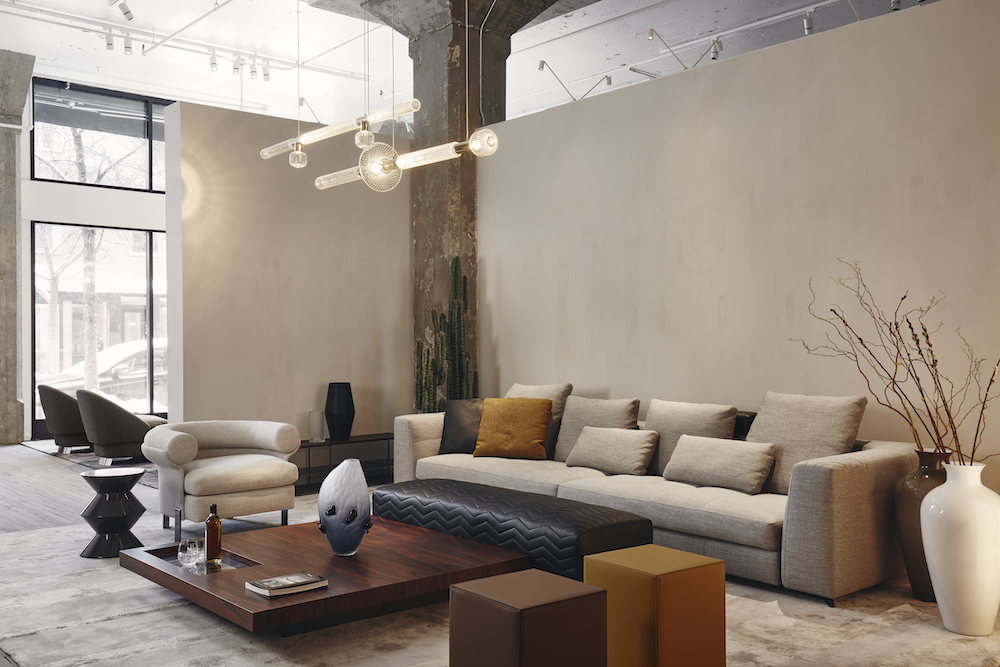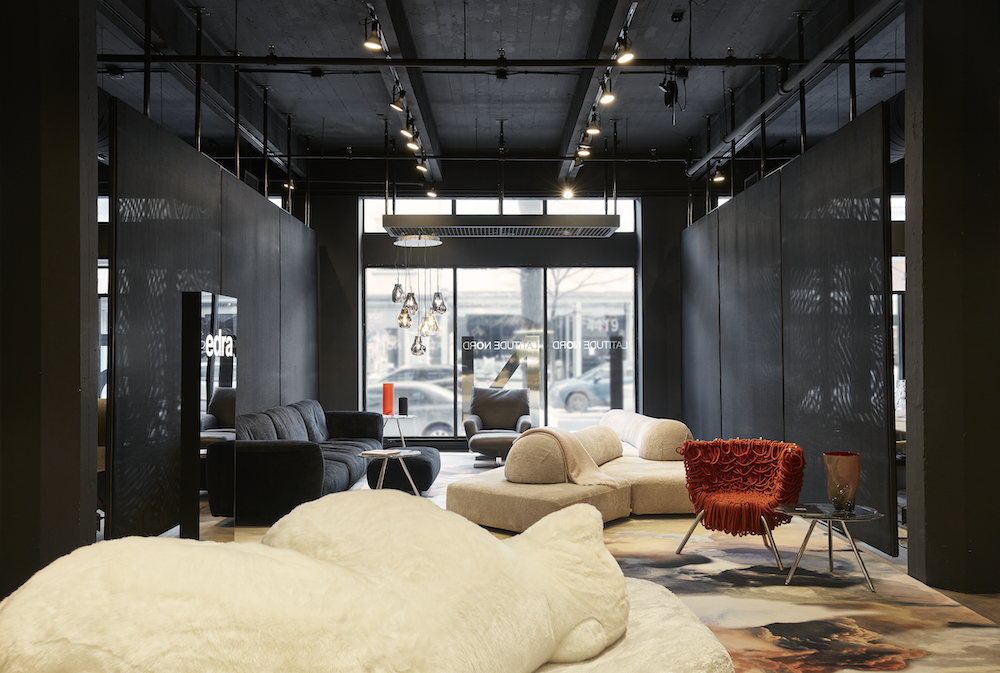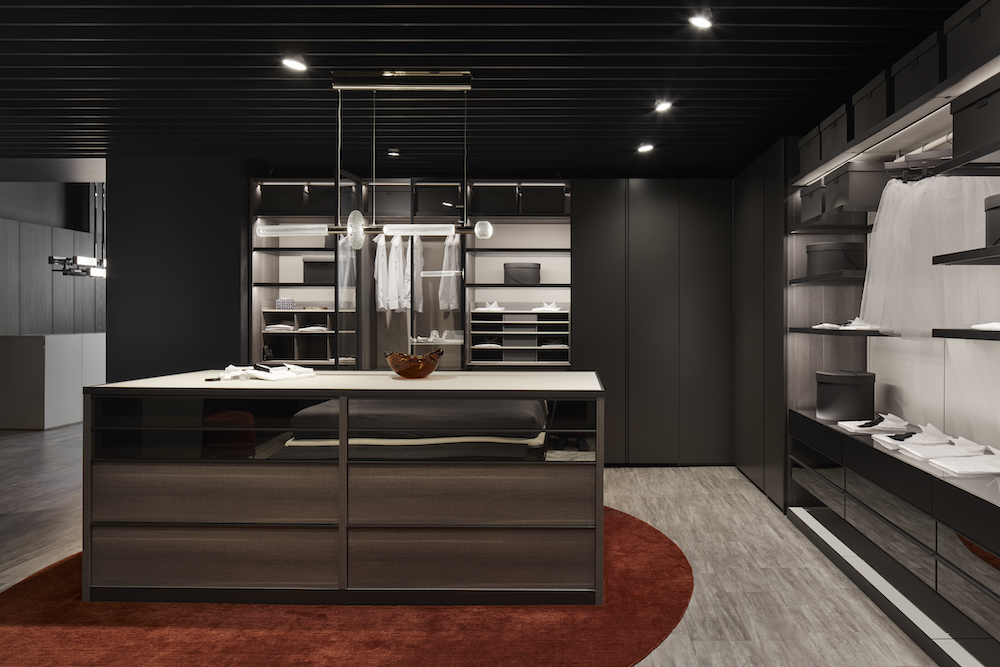 For more on the anniversary and new spaces, go to latitudenord.com.