So I recently had the pleasure and privilege of being keynote speaker at my alma mater CEGEP, Marianopolis College, at their annual Young Leaders Organization. It was a pretty awesome experience, to receive so much on a night when I was asked to deliver. Thank you future generation for your inspiration, spirit, humour, and passion. Our planet is clearly in excellent hands …  That said, I'm posting the speech in case it might spark something in someone, from my heart to yours: 
Firstly, I'd like to thank Dino, Christianne and the entire Marianopolis alumni crew (or should I say squad) for this great honour. I really loved the years I spent at Marianopolis back in the big-shouldered, high-haired Madonna-obsessed pre-Gaga 80s. Though I went on to further my education at other grand stadiums of learning and enlightenment like McGill's Faculties of Arts and Law and Duke University where I had the good fortune to partake in the historic McGill-Duke exchange (which, by the way, I highly recommend if it's still on the table), I can state with confidence and gratitude that this academic space and overall place were really formative, integral to helping establish important study and overall life habits that continue to serve me well to this very day. Mushy but true. (And ya gotta love truth in an era where buzzwords like "alternative facts" keep creeping creepily into the vernacular). So it's pretty special to be standing here before you all, as keynote speaker.
But about that … the whole keynote thing! While it sounded so fabulously flattering in theory (and, as noted just now, it really is such an honour to be here at my alma mater with all of you superleaders of tomorrow!), it's also rather … terrifying. Truth to be told again, I've never been a keynote speaker before (moderator emcee, no sweat, mini speeches, a breeze, interviewee, no problem, heck bring on Real Housewives Montreal, I'm ready!) but featured speaker for 60 minutes plus Q&A, with all of you keen brilliant minds? Dear lord! What could I possibly have to say, of value, for 60 minutes that will play even a minute role in imparting even a modicum of takeaway wisdom on your respective, sure to be glittering journeys?
Full disclosure: In a moment of great weakness and insecurity over tonight, the kind we all have but rarely admit to, I seriously contemplated bringing along some of my uber famous pals like Mitch Garber or Andy Nulman for a unique new take on Show and Tell!
But then I did what has invariably served me well, I followed a mini life recipe if you will, that, through the years, has been most effective when stress and yes, even terror, descend:
First, and I'm doing it now, I took a deep breath to calm the excessive Jennergy and Ajennaline flow. And, my friends, the studies do back me up here: pressing the pause button, and oxygenating the body and mind do have an almost immediate calming effect. Oh YOGA, how I love thee … Let me count the ways.
Second, I went to the facts. If credible accomplished peeps like Dino and Christianne felt I had something to say and share here, then maybe I do. As humans, particularly of the perfectionist variety (guilty as charged), we have a tendency to jump to "confusions" sometimes and allow self-doubt to rule, when in essence, we should learn to listen more to others' we respect who, more often than not, will have far more objective, less harsh and realistic views of us and our journeys …
Third, I resolved to do my best, cause, at the end of any day, and as cliché as it might be, that's all any of us can do. And be proud of doing and giving that!
Fourth, I embraced, in my humble, what I consider to be one of life's most important qualities that rarely disappoints, especially when implemented with sincerity and authenticity: Empathy. So, despite being a GenXJenn, I attempted to go back in time in my mind's eye to the experience of a young college student, just embarking on the life journey, and sought to consider what advice, lessons, tips etc, might be of value, help, support, something! at that life stage.
And, it was in that spirit, that I coined the following 5 takeways, based on my experiences, mostly professionally but personally too, that may hopefully, playfully (or Dino and Christianne will kill me!) lend some sort of inspiration, enlightenment, again something, to you fine people.
Here goes everything (worst case scenario, there's always the SWAG and I can help book Andy or Mitch for next year!!)
1. PURSUE YOUR BLISS AND DREAM, NOT SOMEONE ELSE'S: This is a biggie for me because, for a challenging period in my life, I lived the sad reality of allowing myself to be caught up in other people's expectations and dreams for me, and for awhile, a very difficult and soul-depleting while, I fell far from the pursuit of my own childhood dream to work in media. And what I learned the hard way, by so doing, is that sometimes, while it's so much easier to take the path of least resistance, often a people-pleasing route at that, it's the wrong, destructive trajectory in the long run, the one that drives us away, instead of closer to the realization of dreams, professional or personal. The big takeway here: Stay close to your dreams. Respect others opinions, especially of those you hold dear, and do pay attention. But in the end, listen loudest to YOUR heart, YOUR intuition. It will rarely lead you astray and, more likely, move you considerably closer to a better place.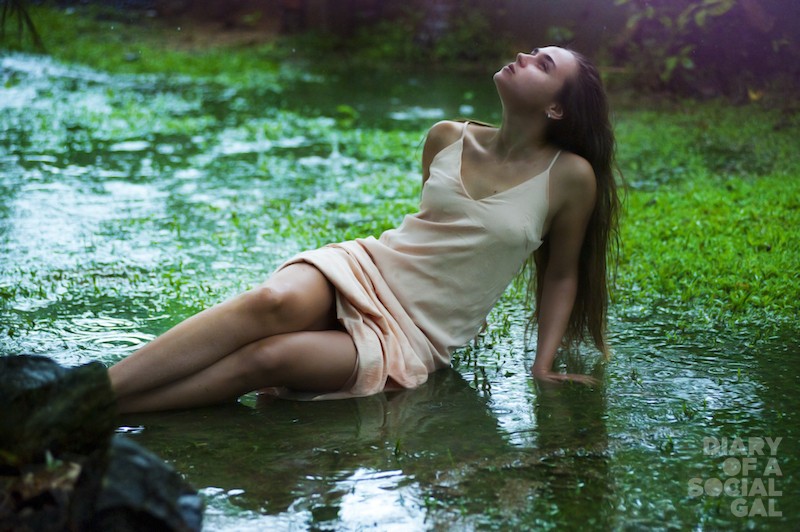 2. WORK HARD AND EMBRACE THE POP, POWER OF PERSISTENCE: You know that whole thing about the early birds, getting the worm, 99% perspiration, 1% inspiration, failing to plan is planning to fail, yada yada? Well, here's a revelation based on my journey: It's all true!! For every achievement or milestone I've marked along the way, be it securing gigs with some of my dream media shops like Hello! CANADA, and our very own Montreal Gazette, to interviewing legends like Larry King to launching my own brand five years ago and forging quality relationships and ad partnerships under that umbrella with dream brands like Ferrari, Holt Renfrew, Mont Blanc, Hugo Boss, Michael Kors, and many others, most of it has come from sheer hard work, and the greatest P word ever: PERSISTENCE!! What I have seen, time and again, is that it's not always the best, most talented peeps that necessarily realize dreams and make sh** happen, but the most persistent!! Sure you have to have basic talent and potential in the realm you choose to work (At 5'4 with curves and not being 16, my future as a supermodel is questionable!) but, once the skill set and proper knowledge base is in place (yes, stay in school!), it's ultimately the work ethic and passionate dedication to putting in the time and persisting, persisting, persisting that's well, a big part of the puzzle. Funny how Lady Luck is often in the picture after years of hard work. How many times of have we all heard of the overnight Hollywood successes … after they've put in decades, or more, of sacrifice and devotion … 😉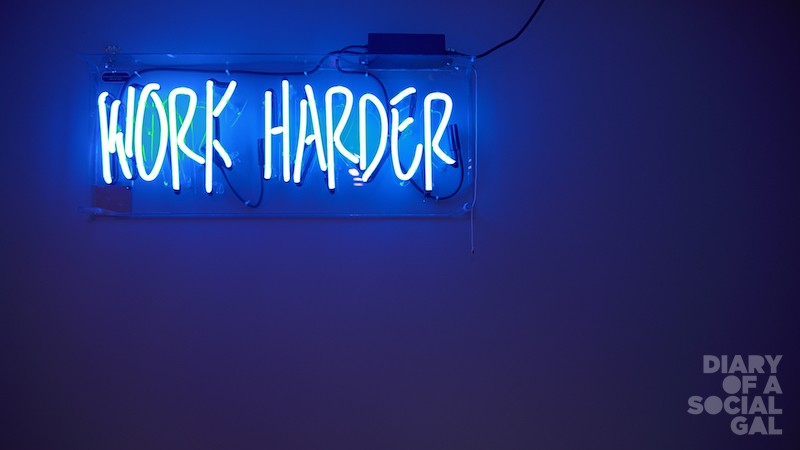 3. THE IMPOSSIBLE IS I M POSSIBLE … IF YOU WANT IT BAD ENOUGH: The magnificent Audrey Hepburn is the legend who famously coined the phrase the IMPOSSIBLE is I M Possible, but, even before I read that somewhere, probably on Instagram while insta-procrastinating on deadline, I was living and experiencing it in my own life. You see, for almost every new challenge I took on, from going into media in the first place (How will you make money being creative, Stay in law! They said), to heading up what is still one of the most successful charitable golf benefits in the city (what do you know about Golf?), to pursuing the position of Social Columnist at the paper held by only three others since its inception (you'll never get it), to launching my own magazine and brand (what can you possibly bring to, or know, about the world of publishing?), to countless other new challenges, the neersayers have been out in rare form, reinforcing the reality, that to a large extent, in each instance, I was indeed going against the possible, where the odds were NOT in my favour, to say the least. Case in point: Who 's crazy enough to launch a print magazine in an electronic age? That would be me … BUT, in each instance, despite considerable obstacles, and pretty impossible odds, I persevered, PERSISTED, shut out the haters and insufferable "NO people" and realized, so fabulously, that if you stay focused, true to yourself, surround yourself with good people, work hard, and keep it real, the impossible is often possible …
4. SEE THE HUMOUR AND LAUGH. BIG AND OFTEN! As serious and big and heavy as the journey and all this dream-realizing can sometimes get (that's just life, happening!), it's key to see the humour, and have a good belly laugh! The more, the better, of this grand therapy is what I recommend to you all, which is especially effective and enjoyable when shared with colleagues and friends! Really, what's the point, if we're not sharing good giggles and enjoying the ride?!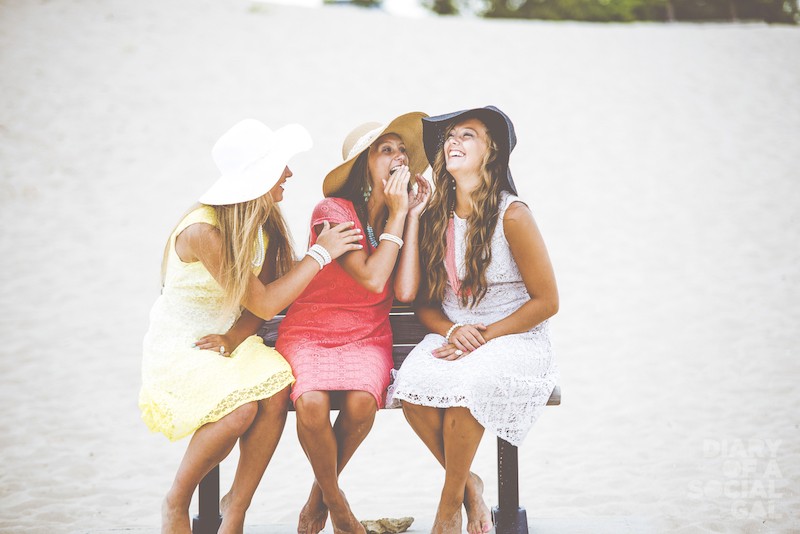 5. DON'T FORGET TO SMELL THE ROSES AND HANG WITH THE PEOPLE YOU LOVE. Finally, as amazing, soul-replenishing, and exhilarating as working hard towards the achievement and realization of life dreams is, at the end of the day, life is truly richest when we're not: all work, no play. You've heard the time-honoured saying there. But for truth and transparency's sake again, this is a toughie for me, personally, to this day. By nature, I'm an extremist (and a worker bee Capricorn for those of you who are astro-inclined), and have a tendency to forget the play part, the balance, that is so integral to a well-lived life. It's something I'm continually working on, all of us being works in progress at every age and stage. Remarkably though, when I do perform better on the fun scale (ironic since I cover the social scene), and take time-outs for me, to exhale, indulge passions and hobbies outside of work, and most importantly, spend quality time with the people I love, upon my return to the work front, my productivity is always improved, enlightened and inspired. In short, I do BETTER, HIGHER QUALITY WORK WHEN BALANCE IS IN PLAY. …. Hmmm … Remember TOO: Even G-d and Oprah take a day off …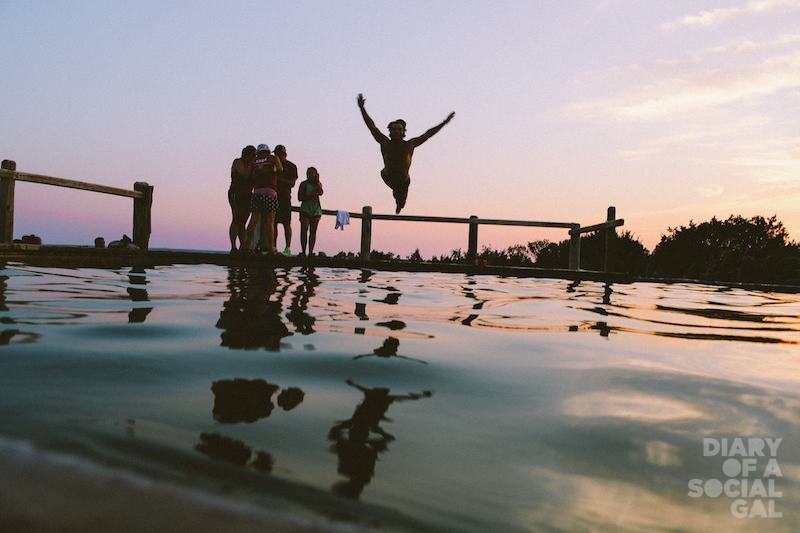 6. OH HECK ONCE I'M GOING ALL PREACHY ON YOU, ONE MORE FOR THE ROAD: BE KIND, TO YOURSELF AND OTHERS. Somewhere up there, I talked about the natural tendency to be harsh judges of ourselves, at times cutting ourselves little to no slack, in our relentless pursuits of dreams, ambitions, becoming our best versions of ourselves. While that is good and constructive to a degree, when in check, allowing us to improve and evolve, being overly critical of ourselves, can be horribly self-destructive. We must remember always that, whatever our grand abilities and capabilities, and desires to fulfill dream potential, at our essence we're still VERY human beings, fraught with all the vulnerabilities and flaws that entails, and should therefore give ourselves the love and nurturing, and slack-cutting that we, at times, deserve as such. We should also, and this is pretty preachy, but, given the current state of world affairs, I believe necessary, never forget to be kind to others. At the end of the day, we're all in this together, teamwork makes the dream work, both in professional and personal circles, and, while kindness may, in some respects and given the current climate, have weirdly become synonymous with weakness (in contrast to bullying being cool!), it's actually, the exact opposite: Kindness is the greatest, coolest showing of human strength, and most important ingredient for not just personal success but, societal, success. How can we scale mountains as a collective, and grow as an outstanding people, if we're in conflict? At the end of the day, kindness is at the root of it all, up there with love, the greatest power on earth and Karma's greatest nightmare, naughty wink!
OK, not sure if that clocks in at 60 minutes, and if it held any value whatsoever, but I'm hoping you can each pull out a little something. Thank you all so much all for your time, and attention. This was my honour and I sincerely wish each and every one of you a continued journey awash in dreams, love, friendship, kindness, all the good stuff …