On a day when so many will be hitting the beach, it's rather apropos to suggest a beach read chronicling the beloved escape's own backstory: The Beach: The History of Paradise on Earth.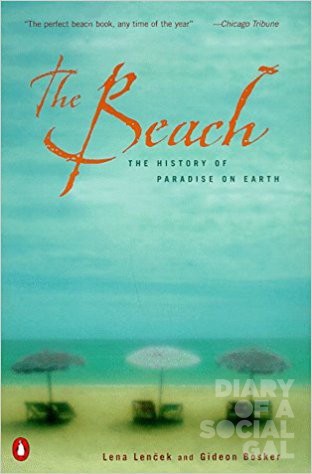 Penned with humour and intelligence by two gifted scribes, the well-researched tome traces the four-billion year evolution of where land, water, and humans meet, unearthing all kinds of riveting and delicious tidbits along the way, most unbeknownst to mere mortal beach-goers (like your truly!), who head for sea and sand to reflect and recharge. 
Indeed, who knew today's sought-after stretches were once considered terrifying wastelands? Who knew the sea initially held such appeal for eighteenth century enlightenment physicians seeking to heal patients of multifarious ailments, ultimately spawning the birth of seaside rejuvenation centres, forerunners to today's seaside resorts?
Yes, there are a lot of rather fabulous, and fabulously interesting, beach facts tucked into this narrative (of the alluring fashionable, sporting and uh sexual variety), all made even more more vivid thanks to an extremely well-curated selection of photos embracing the artistic, pop-cultural appeal of the book's irresistible protagonist.
There's even an Appendix of the world's most beautiful, untouched beaches, so consuming and intoxicating it will make you wanna toss the read aside, pack up a bag, and head directly for one of them … 😉
Happy travels … and reading, Social Gals & Gents, and happy 4th of July to all those marking the momentous day!