There's no question that workouts go to another level when the tunes are good. Hello Gaga and Mars!
Which is why apps that do the work for us, curating a variety of beat-filled selects, are to be treasured … and downloaded ASAP!
One award-winner we're currently obsessed with is Fit Radio.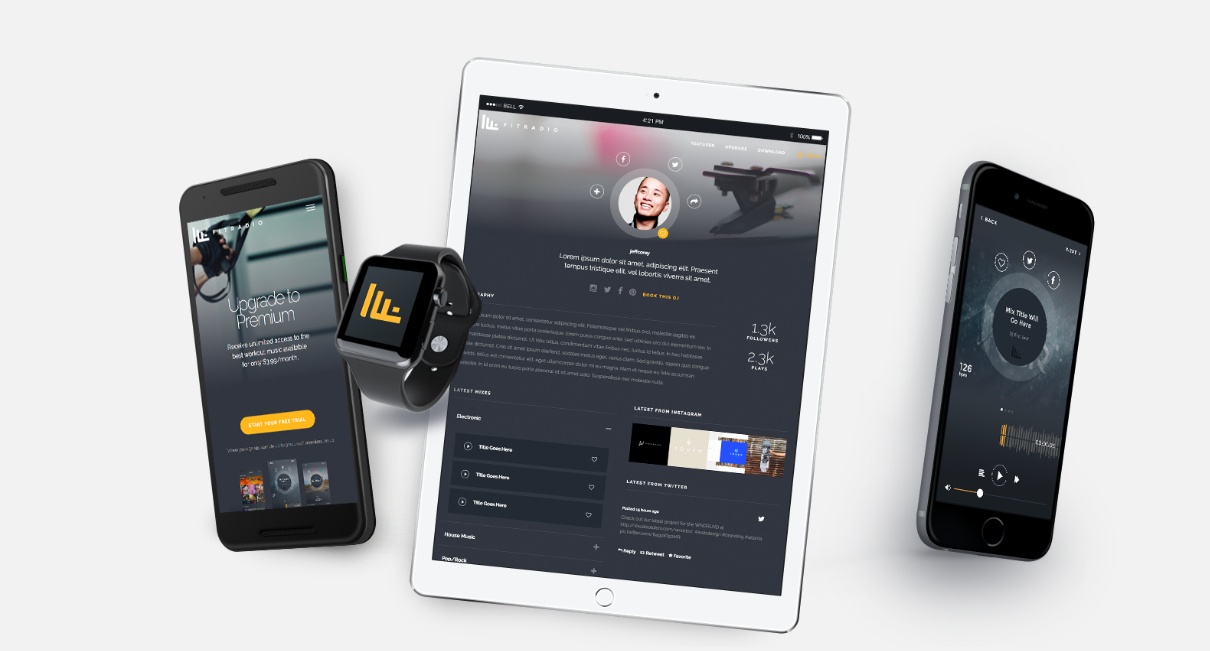 Specializing in mixes intended to put your couch potato to rest forever, the beloved music-streamer features a host of irresistible mixes, well categorized by DJ, genre, and workout type (i.e., yoga, Zumba, spin).
GO FOR PREMIUM! While the free version is definitely a solid intro into the fit&fab of Fit Radio, we recommend the premium membership ($3.99 /month), a small price to pay for access to 25+ genres and stations, plus other perks like no ads, the ability to save faves, and all kinds of great workout-enhancing ingenuity.
So yeah, it's time to "tune" into your next workout Social Gals and Gents. Let us know how you fare.