In this fast-moving, at times dizzying, world we live in, it's often hard to keep up with the latest greatest everything, including on the food front, where we're barraged with ads and seemingly endless information re: the healthiest, most scientifically sound "Superfoods" to put into the bods for optimal performance.
Is it all about kale, or does spinach still have a chance? Does Greek yoghourt reign supreme or do Vegans do it better?
The landscape can get pretty busy and confusing.
That said, there's very little confusion surrounding the science and effectiveness of ancient grain, sorghum (no you don't have to officially break up with quinoa, but there's definitely a new player in town).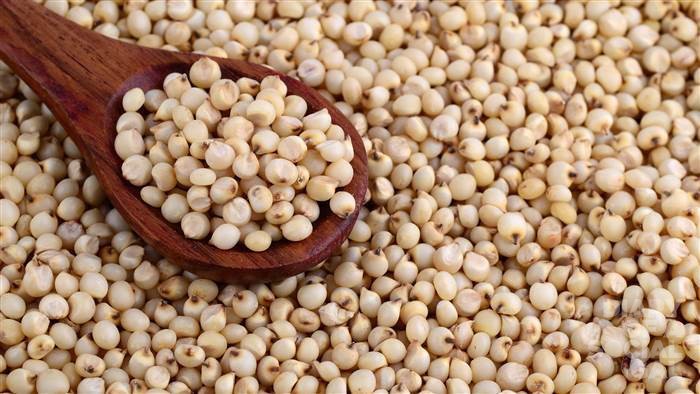 SORGHUM SLAYS: As blissfully gluten-free and non-GMO as Quinoa, this powerhouse petite whole grain – awash in all kinds of healthy nutrients and preventative good stuff – has been embraced by the prestigious McCormick Flavor Forecast, a reliable body presented in 2017 by former White House chef Sam Kass and in-the-know Dr. Wendy Bazilian.
And, like Quinoa, it's so incredibly easy to incorporate into the diet, currently available for easy consumption in a variety of tasty bars, cereals, and other food products.
THE MCCORMICK WAY: Ever innovative on the healthy food prep front, McCormick chose to pop it and pair with cinnamon and ginger in a delicious granola, flooded with, you guessed it, coconut milk.
Yes, to rave reviews, but if cereal's not your bliss, there's infinite prep potential. Pasta be scared.
BOTTOM LINE FOR HEALTHY SOCIAL GALS & GENTS? The next time you're looking to diversify the diet in a good way, reach for the sorghum. 😉