I  would be a total liar if I didn't admit to being a sucker for a good infomercial or ad pitch. Who does't wanna believe that a sexy-sleek, brightly hued swivel board that looks like so much fun, won't deliver dramatic results, and reshape our bods into the toned temples we dream about? Exactly.
So I bit the bullet and scooped up an electric tangerine-hued Simply Fit Board on my last trip to the U.S. at good ol/ Walmart (price tag: $49.99). They probably sell them here too, but alas duty calls on the home-front, with far less time to indulge fitness splurge whims. 😉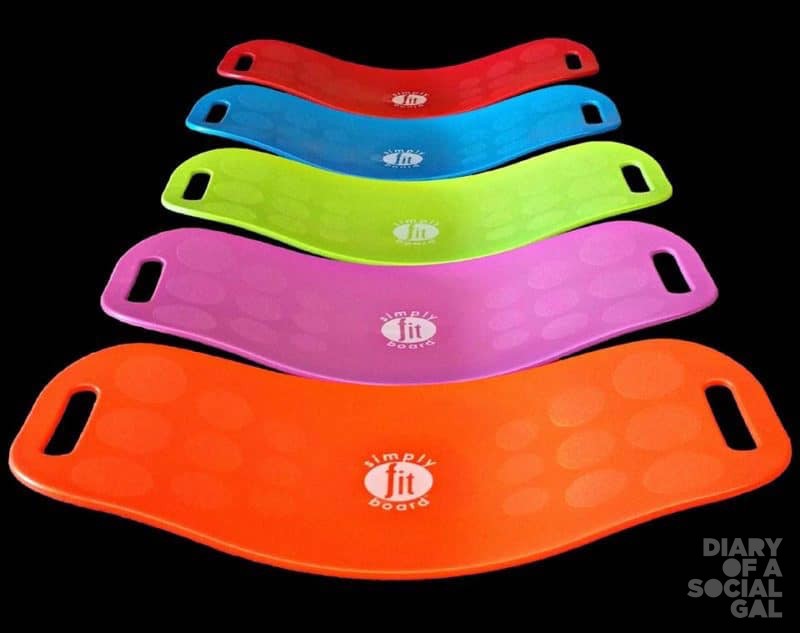 And now you wanna know if I'm enjoying the experience and seeing any results. Well, yes on both counts. I've actually become quite obsessed with the twisty motion (it feels so good on the core), and despite the many videos out there, including one that comes with the board offering instruction and guidance on specific targeted exercises, I've actually created my own regime organically, twisting away with five pound weights in each hand for 5-7 two-minutes intervals, before alternating with off-board classic exercises for one minute, like jumping jacks and squats.
I've also become a fan of using the board for planks and push-ups. It acts as a stabilizer and really provides a challenge that you feel right in the gut, and in the backs of the arms. I aim for three sets of 20, which is somewhat ambitious for now.
Overall, the journey is fun, and results are looking good.
Should you scoop up a board of your own and give it a whirl? Methinks yes. Let us know what you think.