It can't be just a coincidence that the week I post a Covid Clarity Life Lesson about the replenishing values and magic of nature, I also happened to take in the much talked about, My Octopus Teacher on Netflix.
Given my belief in synchronicity and life operating on a much deeper spiritual level than meets the eye, there was definitely something bigger at play.
And I'm so glad there was because this Academy Award nominated documentary by beyond gifted South African photographer, filmmaker and Sea Change Project cofounder Craig Foster, in collaboration with Pippa Ehrlich and James Reed, is a game changer.
If you haven'y yet had the pleasure, treat yourself.
As this soft-spoken and refreshingly candid man/visual artist recounts his journey into the South African kelp forest, so magnficently accompanied by captures that are nothing short of stupendous in all their technicolour glory, you can't help but lose yourself in the beauty and mystery of this underwater universe where there is still so much wisdom and knowledge to embrace from a living breathing cast of characters we tend to ignore while blindly going about our earthly lives.
But of course, despite the allure of the majestic waterscape in its entirety,  the undeniable star of the show, per the title, is the riveting, oh so human Octopus (capital O intentional) who proceeds to teach not only her new friend so much about her journey and what REALLY matters in this life, but us, the viewers as well, as we embark on the journey with him, exquisitely documented throughout their year of friendship.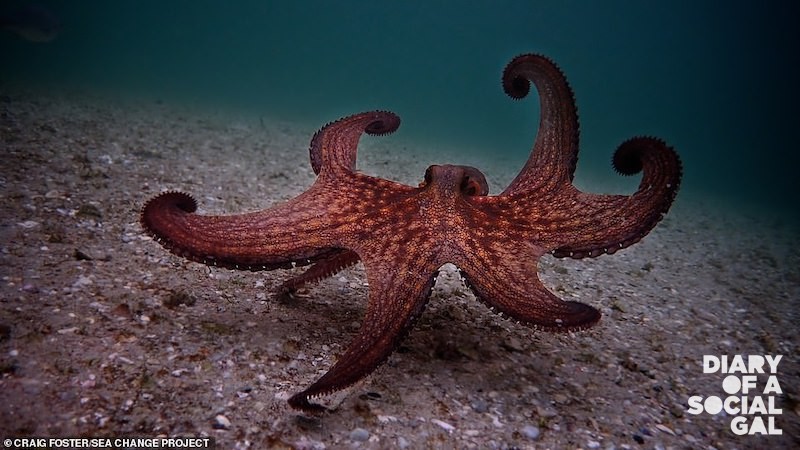 Slowly but surely, she begins to trust him (underscoring not just her ability to do so but how important it is to earn trust), and then eventually welcomes his daily visits, often swimming freely into the wild with him, revelling in the simple pleasures of a contented bond with a new pal, at times, openly showing her affection, twining tentacles round his fingers or simply bundling herself into a tight blossom, sitting  atop his hand while he rises to the surface to take a much needed breath.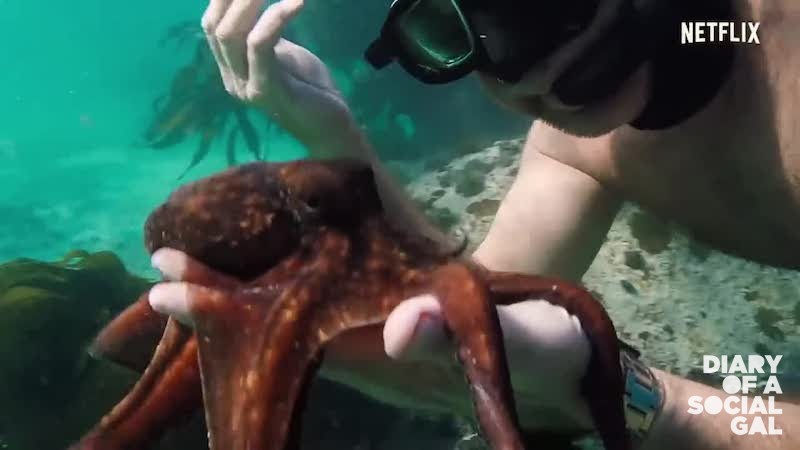 You can literally feel the love between them flourish and might well fall in love with her too.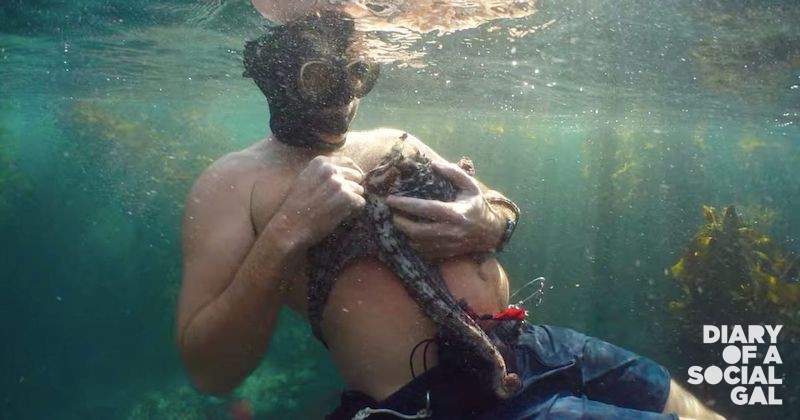 I know I did. Which made continued viewing incredibly more challenging as this wondrous creature eventually succumbed to her instincts to mate, lay a plethora of eggs, and shortly thereafter, surrendered her last breath, only to be swept off in the jaw of her dedicated predator, a pyjama shark, who, going about his business, was wholly unaware of just how unique and spectacular she was, how special her bond with her human friend who still tears up at the memories of their yearlong adventures.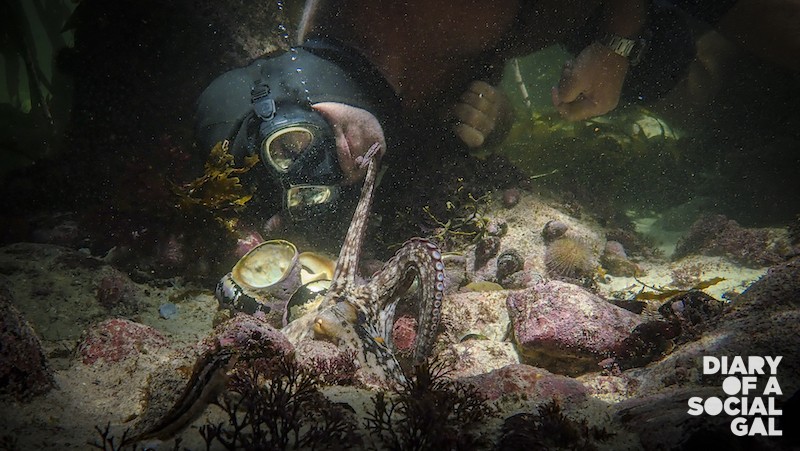 Truth be told, her passing was hard – really hard –  and I can't help but mourn for both her fate and a "happier ending" where both protagonists lived "happily ever after," enjoying a long and enduring friendship.
But that is not the reality of an octopus on this planet …
And still, in her brief existence, via this incredible relationship we were so lucky to be privy to, she shared so many beautiful lessons worth holding onto:
First and foremost it is the quality of relationships in our lives that matter (depth and purity are everything); time is best spent in the company of treasured loved ones and/or immersed in a passionate endeavour or hobby; and yes, staying curious and engaged, daily embracing new frontiers and adventures, especially in nature, is one of the greatest gifts of all, enriching our lives with fresh experiences and relationships from which we can only grow and thrive.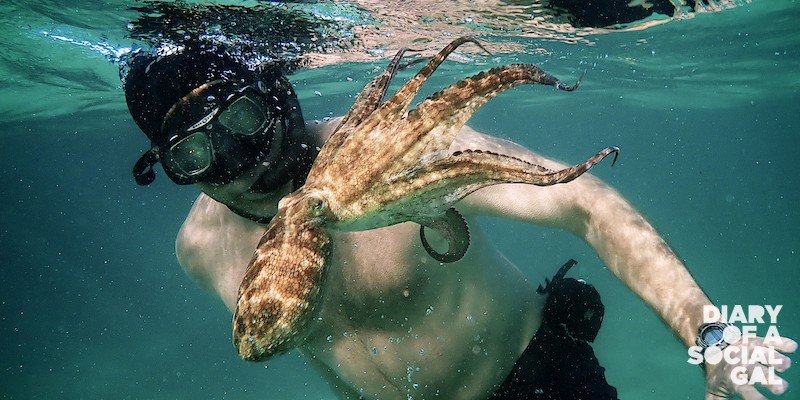 Thank you Queen O. You revealed so much and made us all better. Rest in peace.