Big share: I have a philosophy about life, people etc formulated over the journey thus far, and to date, it's served me rather well: I do my utmost to show up for the people who show up for me (simple but powerful and especially effective when paired with "do unto others … " Logical too. ;)).
And so, when a dear friend – aka sister who is ever-supportive – called to say she needed a little favah in the form of participating in an upcoming event, I immediately replied with an enthusiastic "anything for you doll; the answer is yes!"
"Awesome," she replied, elaborating  upon the inaugural event I had committed to called LAUGHING MY DIAPER OFF (LMDO), a new fundraising benefit eve featuring legendary comedian Bob Saget at the Corona Theatre (yes, everyone's favourite funny father on epic Netflix sitcom FULLER HOUSE), raising much needed funds for Neonatal Care at Jerusalem's Shaare Zedek Hospital (notably delivering over 22,000 babies annually, more than any other hospital in the Western world).
"Sounds fun and inspiring," I said, assuming I'd be emcee, presenting some speakers and the headliner; a role I had become both familiar with and comfortable in as a long time journo in Montreal.
"Uh, actually, you'll be featured as one of our community comedians," explained my friend, "right alongside Rabbi Jacobson, and business guru David Chitayat."
Rarely silent, I was admittedly quiet for a few as I mulled over this new background info.
Behold a sample of the thoughts exploding wildly in my brain: 
I would be a WHAT???!!! I mean sure, I'm often the entertainer in the group, and have been know to have friends and family hysterical with imitations and anecdotal stories (a real life role I relish and enjoy), but FULL-ON COMEDIAN…?? ON A STAGE … ??!! COMPETING WITH OTHER COMEDIANS … ??!! REALLY SASSY SMART HUMANS WITH HUGGGEEE FOLLOWINGS, AHEM CONGREGATIONS?!! HOLY PEOPLE?!!!!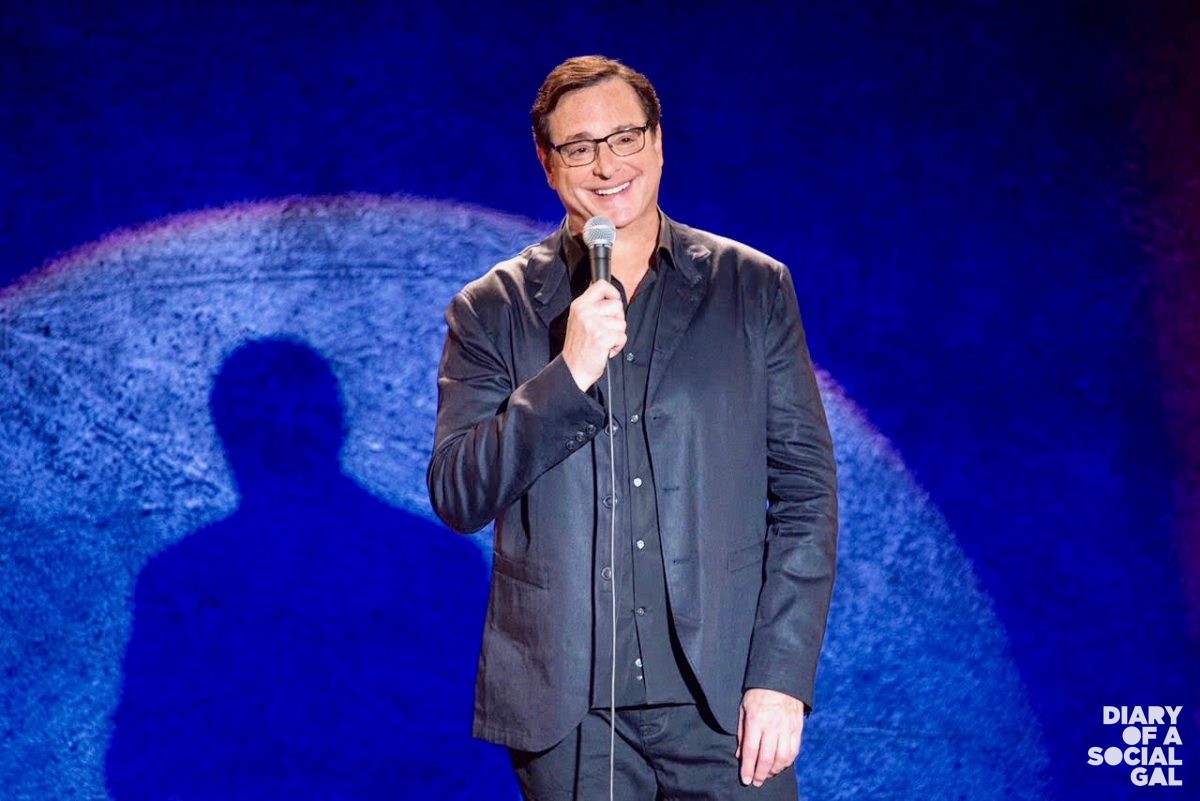 What had I done????!!!!
Even my beloved mum, Gail, usually convinced I can walk on water, exclaimed "You're not a comedian. Do you know how hard that is??!! It's like you asking your pal to climb Everest in half an hour."
I realized I had said yes with the best of intentions but was in waaayyyy over my head … And yet …. despite the raw terror (still there), I felt exhilarated, ALIVE, freshly invigorated by this seemingly impossible new challenge!!
Could I do this? Could I actually pull it off? Hey, that which does not destroy you  … !! (Ask Kim K. post three-minute wedding to not-eligible-enough husband #2!)
And so, instead of retreating to a fearful place (what we, as humans, can easily do!),  I worked with the new adrenaline rush (ahem aJennaline!) and focused on masterminding an act that could do the trick, enabling me to keep my commitment to my girl, and this wonderful new fund-raising initiative she was volunteering for, while not culminating in a complete disaster humiliation on my side.
In so doing, I began to explore all kinds of fabulous fun shtick to employ on stage, even successfully enlisting the participation for said shtick with one of my favourite humans on the planet, the beyond hilarious and legendary in his own right, media king turned best-selling author, TOMMY SCHNURMACHER (aka Talk Radio Tommy).
And have we been having a blassttt planning our skit; laughing our tushes off over the stage shenaningans in store, and even funnier, the laughs we'll be sharing at the post performance dinner if we bomb.
Which brings me to my next epiphany:  what happens If we're just not that funny or fabulous!
Well here's the deal: In the grand scheme of things, the minutes long skit will fade into memory fast (today's news cycle moves faster than the speed of light) and, while we won't have cinched a Netflix deal and eventually won an Emmy as the fantasies would have inspired, we will have been creatively challenged straight out of our limiting comfort zones and done some good for an important cause (life-saving is nothing to sneeze at).
Clearly, taking a trip outside the comfort zones is all good, and forces us to see things in new ways, try novel things, enjoy fresh experiences, and, most importantly, move the journey forward!
Comfort Zone, I am SO over you!
For more on this sure to be memorable evening of laughs, networking, and good food for a beautiful cause on Nov. 15th, call Lisa at 416-781-3584, Local 102, or go to LMDO.CA.,
Get out of your comfort zones and come share a special night with us.