If great tunes, mesmerizing performances, and over-the-top-in-a-good-way fashion is your thing, then last night's Grammys 2019 were must-see TV. The legends and promising newcomers were out in full force, dressed to impress, and ready to rock both high-glam red carpets and a discerning crowd craving serious music therapy! Yeah, we were plunked in front of the big screen – popcorn in tow – and have several inspired – and inspiring – moments to share. Valentine's inspiration never looked so fine … 
MILEY CYRUS IN MUGLER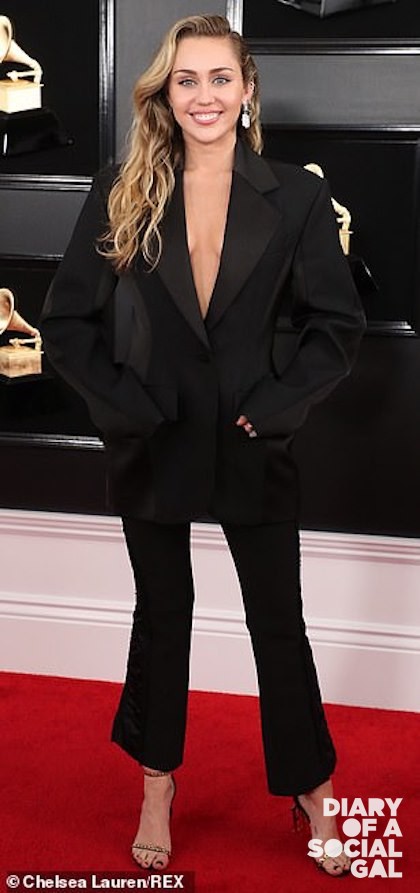 Because tailored and chic- paired with glam tousled hair – makes the impression.  Lucky Liam.
KYLIE JENNER IN BALMAIN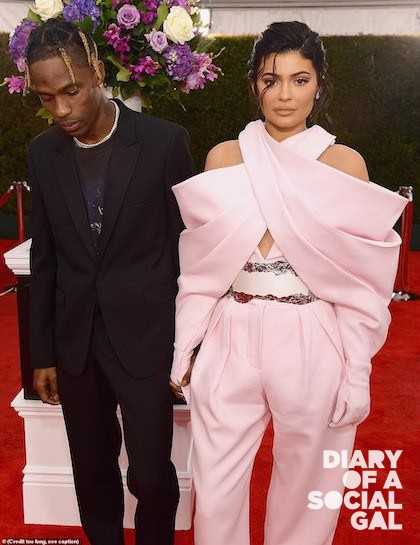 Because true style is about taking things next level and this avant-garde pink jumper did just that.
HEIDI KLUM IN STEPHANE ROLLAND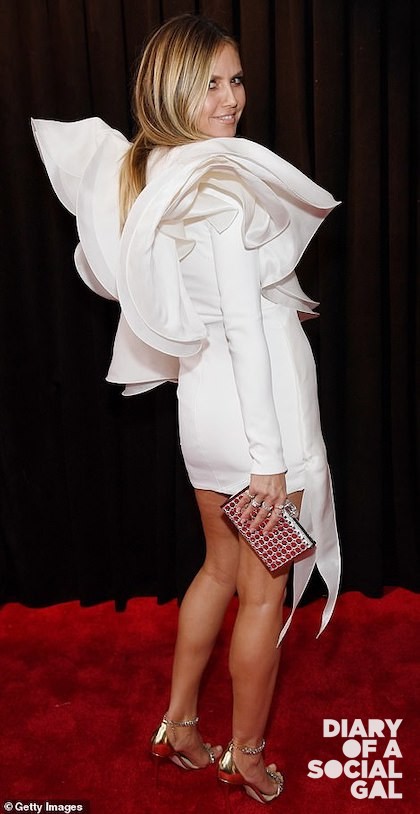 Because sometimes angels do dress up. 😉
KASEY MUSGRAVES IN VALENTINO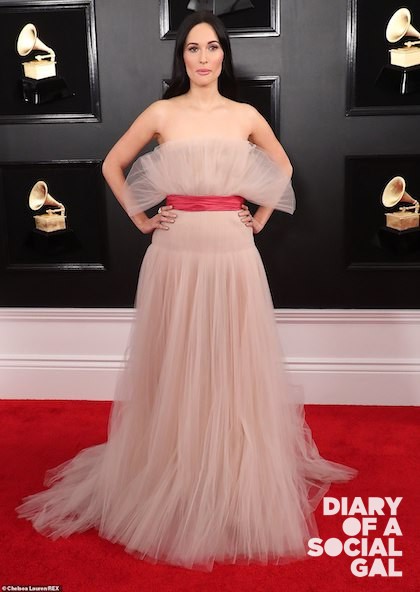 Because an explosion of cinched nude tulle, nipped in with a Valentine-O sash, did this album winner well-deserved justice…
ASHLEE SIMPSON IN GEORGES CHAKRA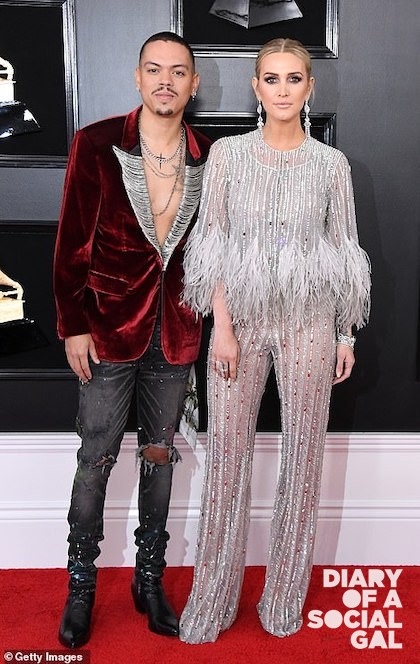 Because feathers and sequins hark back to an era of 70s statement-making that we can never get enough of. (Brownie points for the hot hubby accessory. Go Evan Ross!)
CHLOE X HALLE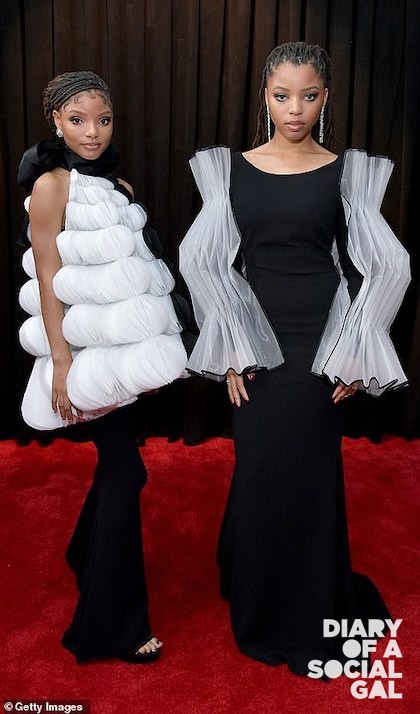 Because edgy done right is every bit as red carpet worthy as princess.
BTS IN MODERN TEEN TUX
Because  K-Pop smashes dress up as well as they concert.
LADY GAGA IN CELINE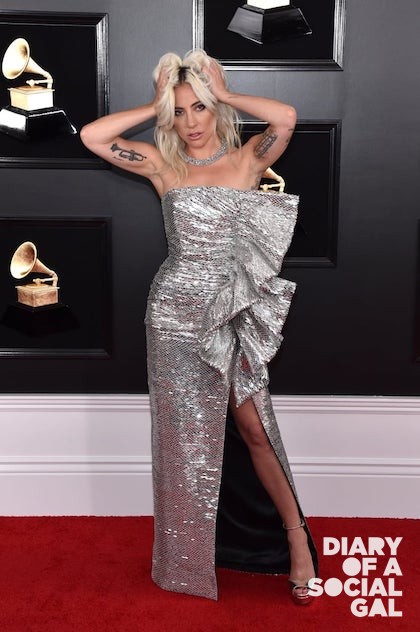 Because the glittering strapless column with exaggerated side ruffle was both feminine and wow, highlighting Gaga's ever-rising shining star.
GIULIANA RANCIC IN TOM FORD

Because this legendary red carpet host knows how to dial it up every bit as stylishly as her interviewees.
THE ROYALS