What happens when you pair an out-of-the-box wine thinker (and drinker) with a creative portrait and lifestyle photographer?
You get The Vinum Project, that's what!
Made up of Vanessa Price — a sommelier, wine educator, lecturer and writer for New York Magazine— and Michelle McSwain — a commercial photographer based in New York City and Los Angeles — childhood friends who grew up together in Kentucky, The Vinum Project is all about visualizing wine.
I recently had the chance to talk to both of them for a Diary exclusive about how the project came to be, and how each became acquainted with the sweet nectar in the first place: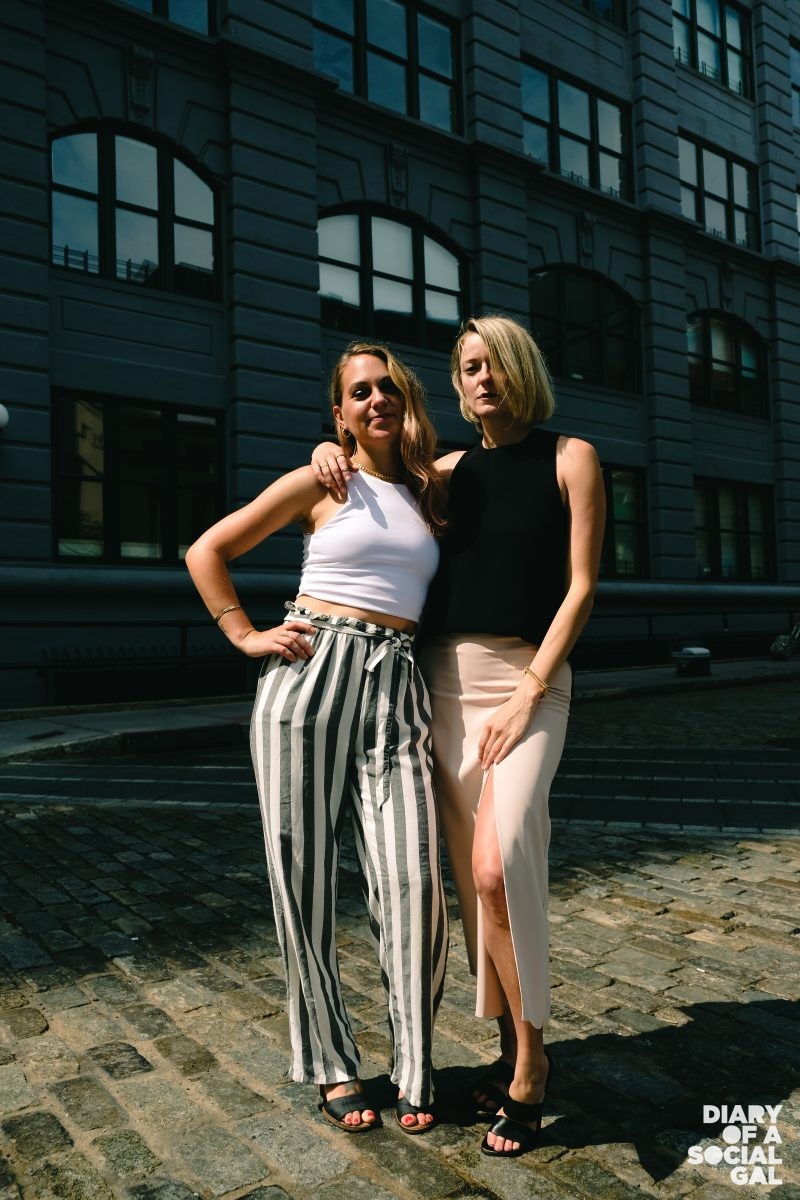 What drew you to wine initially?
VP: I knew nothing about wine. When I first got to college I thought collecting Arbor Mist made me a wine collector. You gotta find your way into the world somehow. Working at the winery was just supposed to be a college job, but I ended up finding this outlet that I had no idea even existed in the world and being fascinated by it.
I've been in the wine business since college. I'm a wine educator, I teach about wine at Columbia University, I write about wine — I have a weekly column in New York Magazine — I've just been in the world of wine for a long time, but I've always thought that the imagery was stale, not very inspiring, and Michelle's been a bad ass photographer since we were in high school, so I reached out to her and asked if she would be interested in tinkering around with me.
Can you tell me a little about your latest endeavour, the Vinum Project?
MM: This is our official launch, we've been working on it for about a year and a half, and we've known each other since we were about seven years old, so we've been friends for a long time. I've been in the photo industry since moving to New York about 12 years ago. We reconnected, sat down and took some photos, and just started collaborating together.
The first time we shot together, we thought "this is so much fun," and I was getting loads of wine from Vanessa, so it worked for me! We got such interesting images in our first few shoots together — stuff I had never really seen before — and it really pushed me personally and creatively.
Then we started being noticed for the images we were creating and decided to put a collection together. We had a little gallery showing this past summer in Montauk, where we sold quite a few pieces and were surprised at how well received everything we've been creating has been. We thought: let's run with this, let's keep pushing the boundaries and coming up with interesting images that show wine in a completely different light.
What made you decide to have a different take on wine, and make it accessible and engaging for everyone?
VP:I remember when I first came to New York to get serious about wine. I started with a series of 10 classes — and I paid a pretty good amount of money for it — and in the first class the instructor was talking about notes of cherry blossom and plum, and the undertones of dried mushrooms, and I remember smelling the glass and thinking "it smells like wine, I don't understand."
I was disheartened. I thought "by class 10 I'll definitely know something," but class 10 came around, and it was Italian wine or something, and they were talking about the savoury characteristics of the spicy tones interacting with the fruit tones and it was the same thing: it still just smelled like wine to me. I started to think that I just wasn't going to get it. Over time though, I eventually did get it.
I realized that there's a big wall between the wine haves and the wine have-nots: in terms of vocabulary, and understanding, and the wall doesn't need to be so high. There are basic things you can start to understand about wine instead of making it this whole big spectacle, and so I wanted to come at wine from the angle of making it more democratic and less hoity-toity, but without losing the respect for it. I just wanted to make it more accessible.
How do you think wine purists feel about what you're doing?
VP: Most people are really supportive because in the end, what I'm doing is a little kitschy. Like, yeah, I wrote about how to pair wine with Cheetos, but hopefully you walked away understanding that Sancerre is an appellation based in the town of Sancerre in the Loire Valley that produces whites from Sauvignon Blanc and reds and rosés from Pinot Noir. I'm still observing technical theory; I'm just trying to provide a different angle. Certainly, the imagery that Michelle and I are working on has a lot of support.
What does The Vinum Project collection consist of?
VP: We now have 25 prints available for sale on the website and the same 25 prints are available in fine art versions, which are these high definition metal prints that we created with an incredible custom digital print house in the city. We're using a really cool cotton paper to produce more economically friendly versions that come in a variety of sizes as well.
We're working on finding permanent gallery representation right now, and we want to do travelling shows as well, but we're definitely looking at this as a more long-term project.
Who would you say the collection is destined for?
MM: I think what's so great about the artwork we've been creating is that it's so versatile: you can be a wine lover and you can also have a huge appreciation for seeing imagery of wine that isn't so dark and moody and stock feeling. I think we've cracked open a whole new take on wine, so if you are a wine lover, I think it's fun to hang this picture of a beautiful glass of wine and peanut butter and jelly in your kitchen — it's funny and it's a great conversation starter.
On the flip side, say you don't have know much about wine but you like to drink it, I think our images are a perfect match for you as well.
Cheers! I'll drink to that and to these crazy good pairings, up close and fabulous … 
THE GALLERY:
Wine Sauce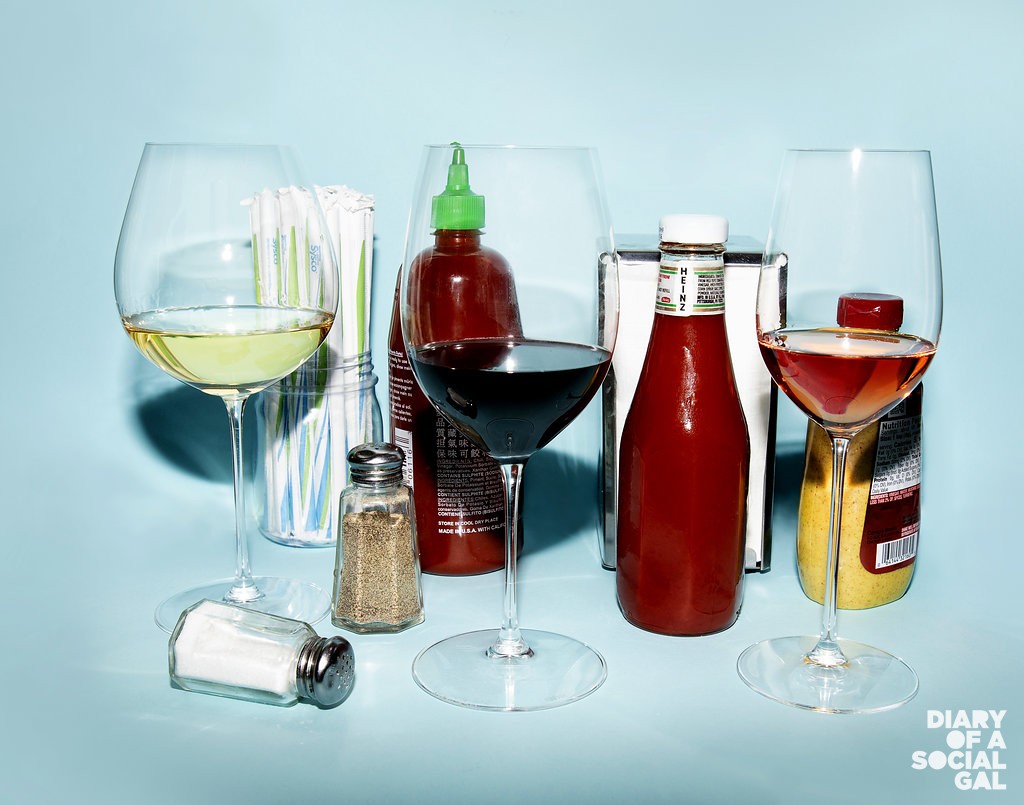 The same way different sauces can change the way the food we eat tastes, so will wine. The four core elements of wine each have an impact on how you perceive the textures and flavors of your food. Some for the better and some not so much, hence the importance of food pairing.
I Like My White Room Temp, Thanks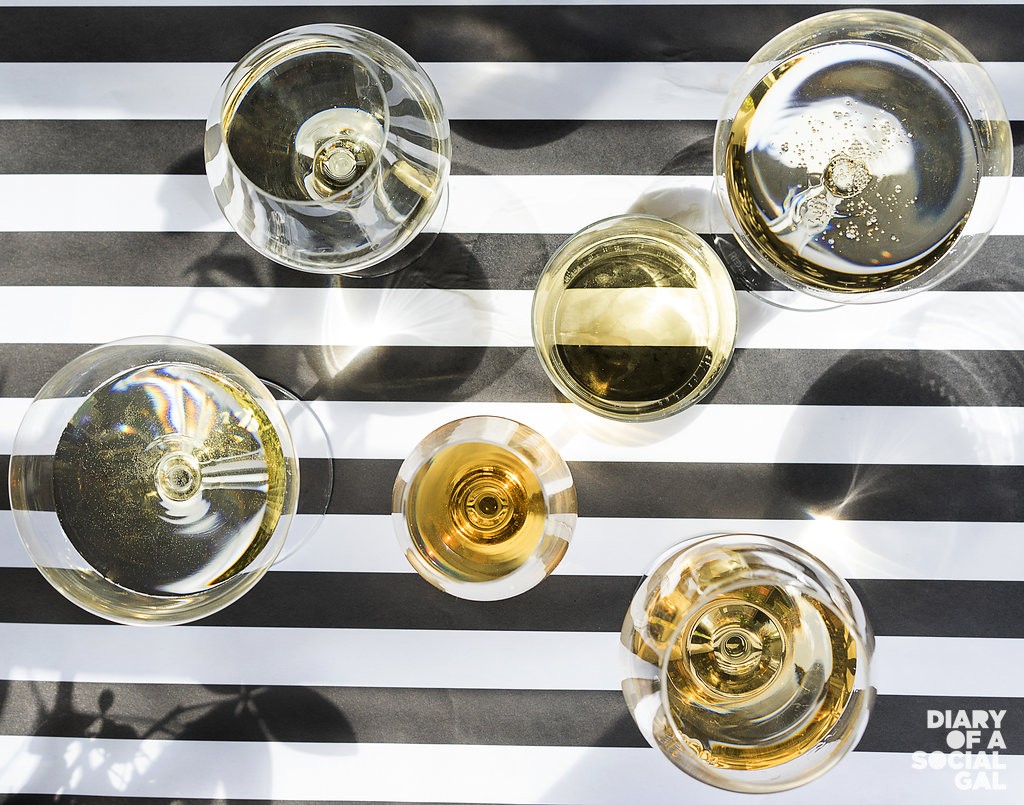 Believe it or not, we usually drink our white too cold. If you're sipping on a porch pounder, then go for it, chill that beauty down. Because who cares? But if it's a decent bottle that you spent a little time or money on, drink it with a slight chill instead of ice cold. You'll be able to smell more aromatics and taste flavours that are more delicious. And who doesn't want that?
Sunday Wining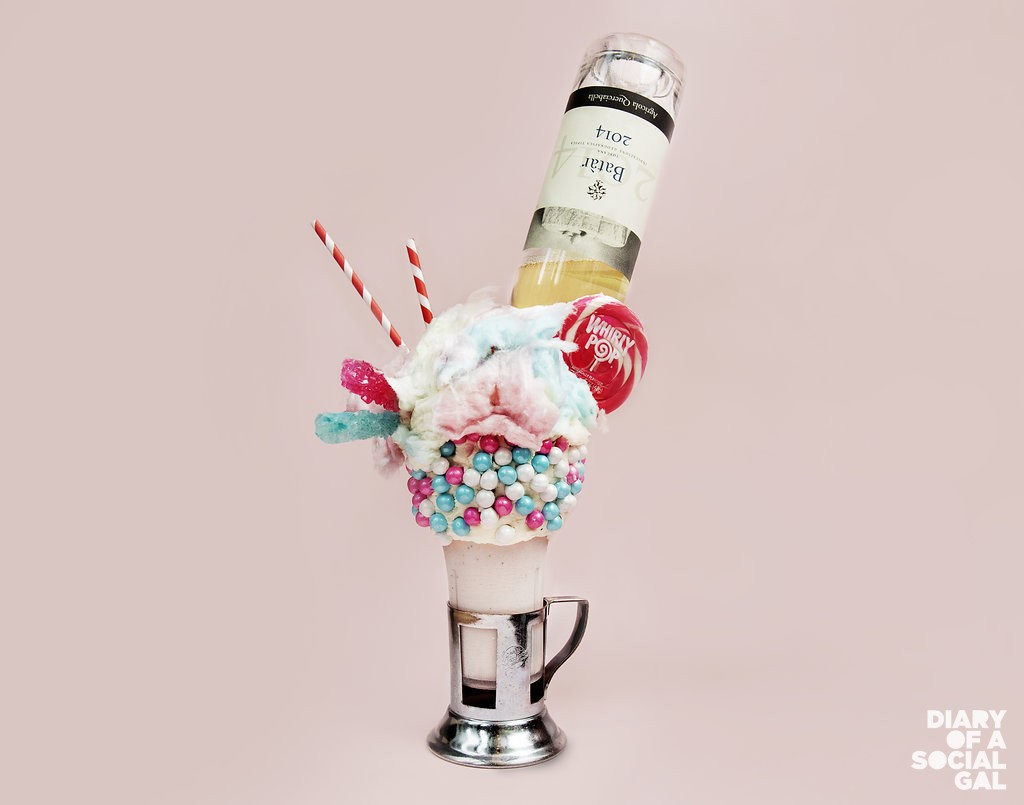 There's a food for every wine and a wine for every food. The notion that it's silly to "pair" everyday foods with wine is archaic, and it's time for it to die a slow and delightful death. If the food has flavour and texture, there's a wine out there somewhere looking to be its best friend. Stop being a snob.
A Certain Something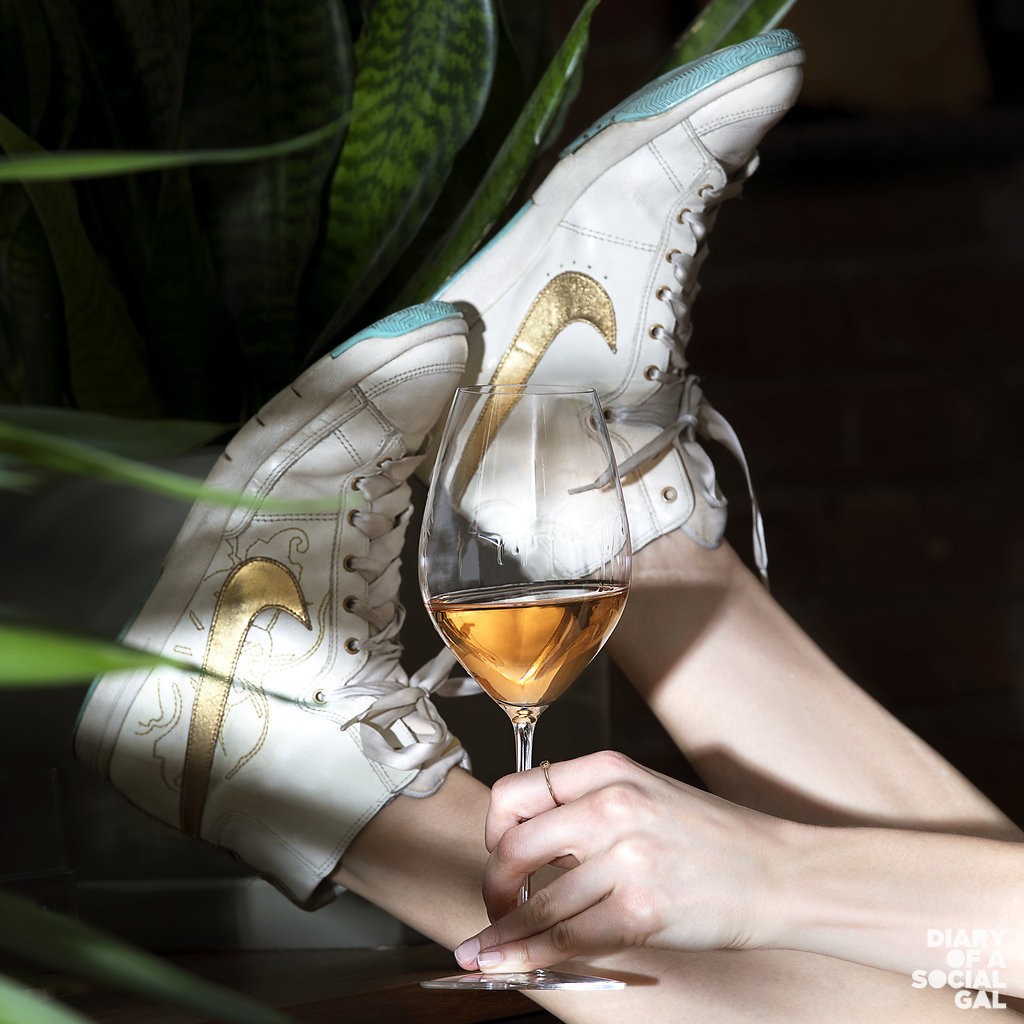 Special edition sneakers with silk laces from Paris purchased in 2007 — long before the current sneaker mania hit — and Rosé Champagne, made for over a century before becoming popular in America around the 2K Millennial change. The French know the allure of good things and they share it with the world. That je ne sais quoi… yeah.
Never Grew Up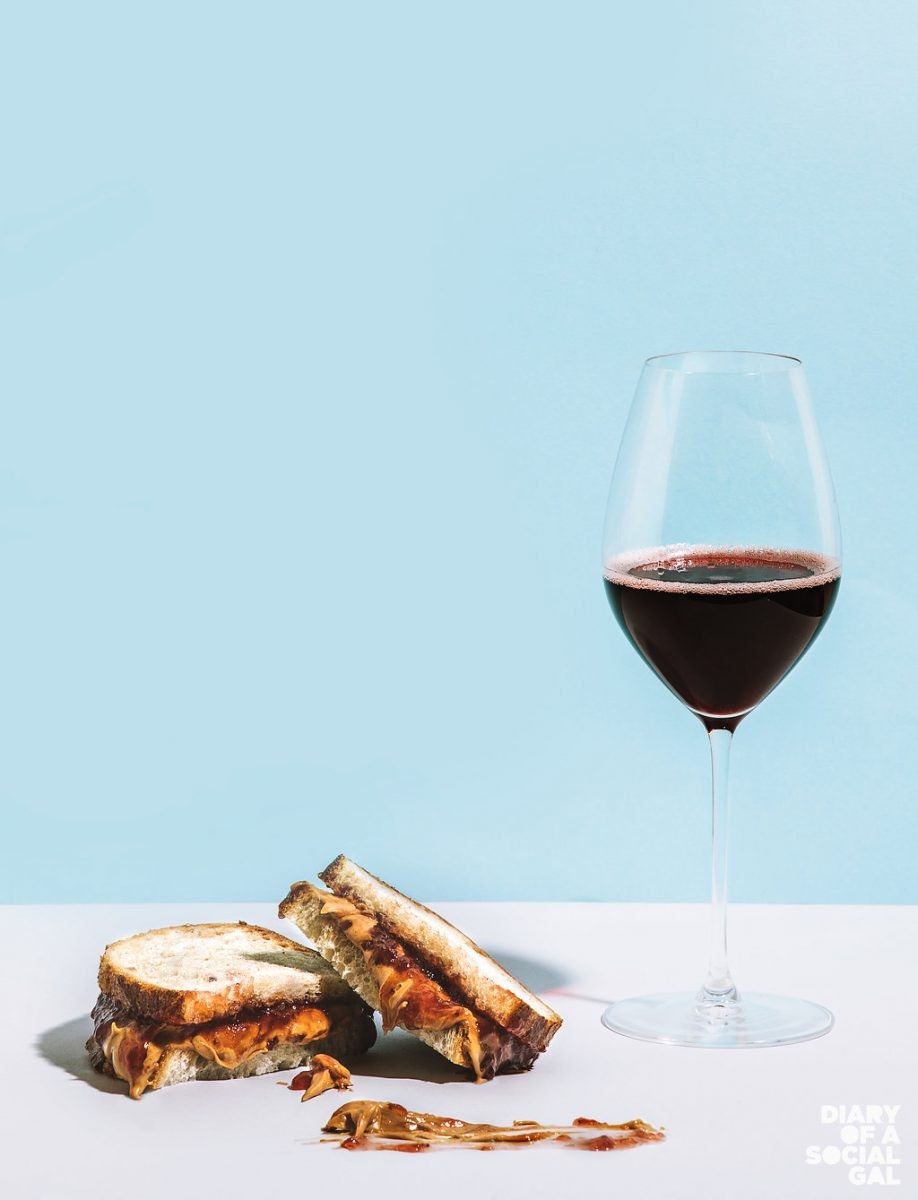 Maybe I did. Now my JIF is fresh pressed Whole Foods, fancy schmancy peanut butter. My jelly is organic. My grape juice is still grape juice — I just added alcohol. Maybe I did grow up. Sort of.
Wine in Motion 
New York City is a city of movement. Wine is a dynamic industry. Only its perception is stuck in time. From winemaking to wine lists there are young and hungry oenophiles looking to turn the lights on in a sleepy industry. Take it with a grain of salt and then make up your own mind. Just make sure it's an open one.
Bordeaux for Thanksgiving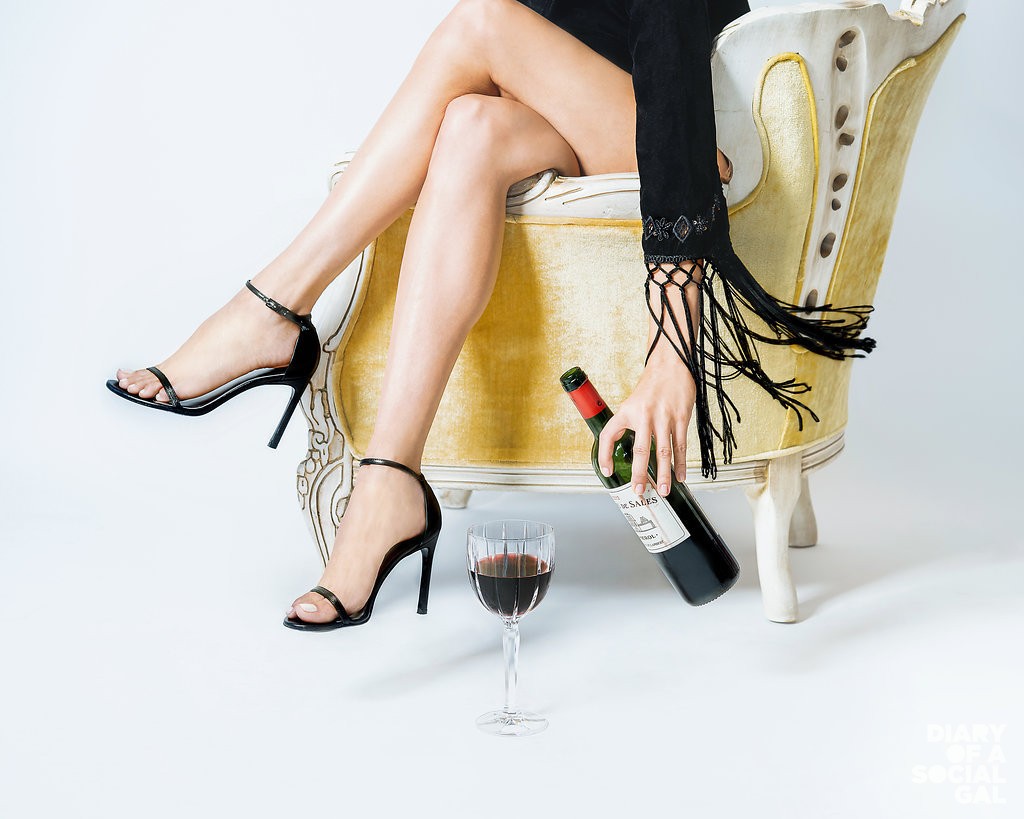 When did we become so adherent to rules? Gamay with Turkey. Jeans or sweatpants as the attire because the whole plan is to overeat, reach food comatosis and pass out. Why not do a protein you want? Why not have a delicious robust wine reflective of the indulgent day? Why not put on your best heels, show some leg and indulge in the day differently.