Like good pop culture references to iconic sass-gal sheroes? How about over-the-top costumes infused with glam, fash and fun? 
Us too. Which is why we, in DiaryLand, can't get enough of the recent THANK U, NEXT video by the she-always-gives-it-up-Grande, super-songstress ARIANA GRANDE.
In fact, truth be told, I've watched the video about eight times now because, well, it's just that rockstar.
FLICK-CHICKS
First off, without giving it all away, the pop culture refs to crazy-fab flicks like the beyond quotable LEGALLY BLONDE are enormously gratifying: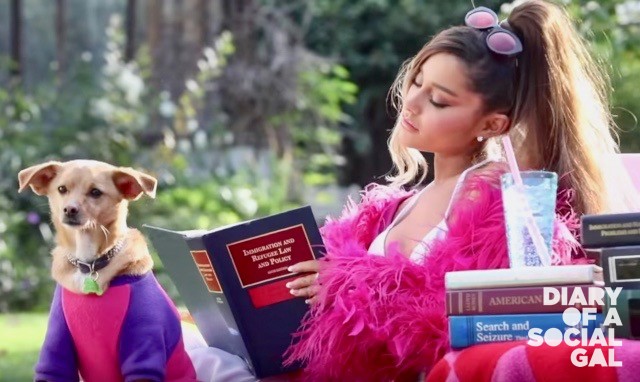 As a perfectly pinked up Ariana chats up body part "largesse" with screen-queen-iest manicurist Paulette Bonafonte (aka the sublime Jennifer Coolidge) you can't help but laugh out loud and get lost in the eye candy.
And there are way more refs where that came from (can you say Mean Girls?!)
EYE-CANDY FASH
Second, the style optics. No, you're not taking them seriously, and sporting the looks to a more formal real-life occasion, but you are mesmerized by the candy colours, bright pops of accessories and delicious girliness of it all; optics (love that word) that are such a complement (maybe counterpoint as well) to the honest and real lyrics ..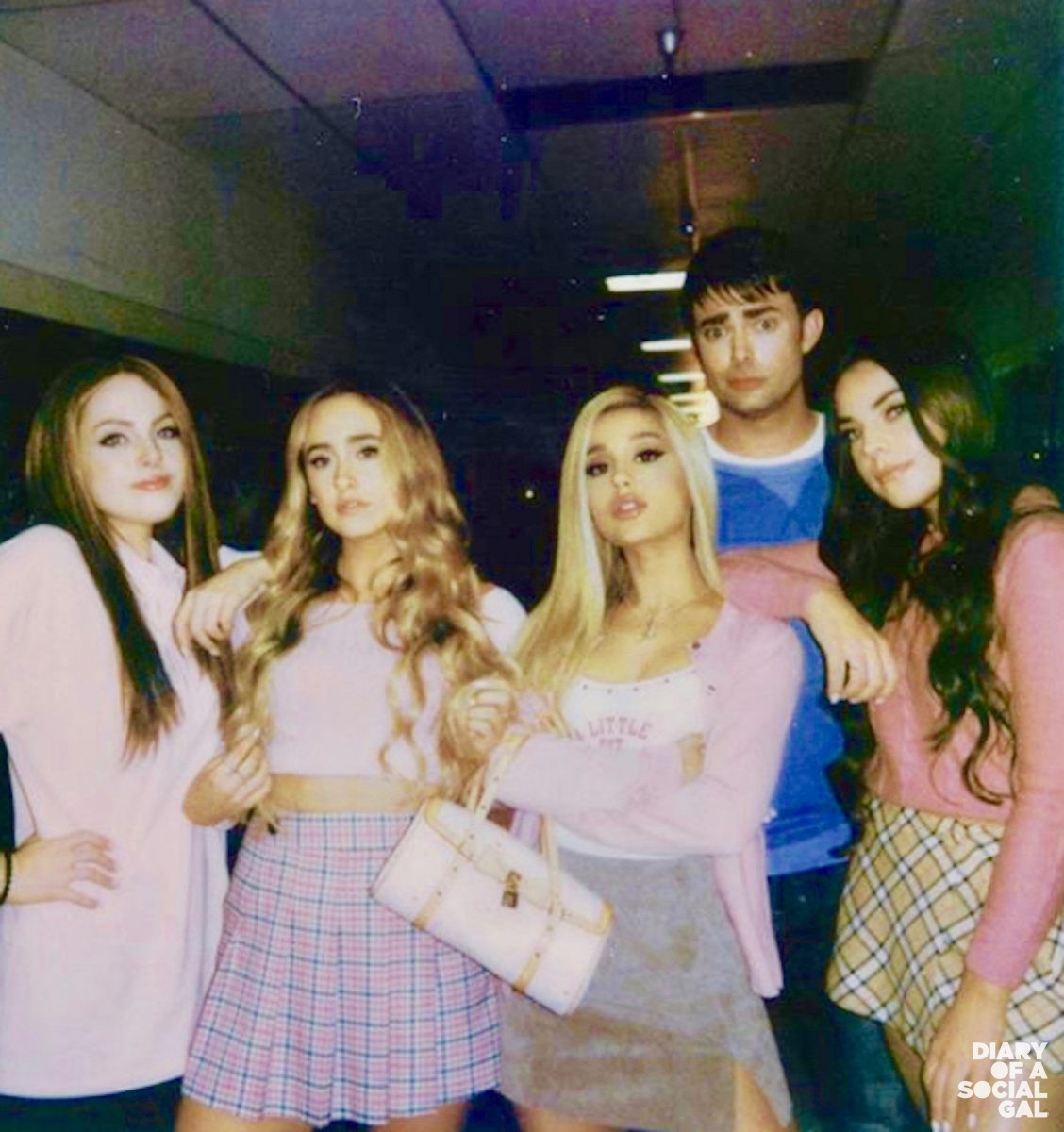 REAL REEL SPEAK
And yes the third point to be made here must celebrate the lyrics; smart, honest, and straight form the heart, you can feel layers melt away as the young protagonist shares her views on the phenomenon of exes.
Does she have all the answers? Nope, but she surely offers up an interesting perspective, in sync with the adage " that which does not destroy us …" and, of course, another old reliable:" if you don't lose the lesson, you don't lose … "
Relationships are complicated, tough, and challenging to navigate at any age but maybe the journey is a little less fraught with fear if we take a cue from this courageous survivor and view them as a source of enlightenment and growth …
Ok, too much deep stuff, watch the video and let us know what you think. Happy Grande-fabulous, Social Gals and Gents: