Dearest Social Gals and Gents, the following is a post by one of our most beloved contributors: VASILI VROULIS.  The messages he communicates are truly beautiful, and I'm so proud to share them with you today. Happiest holidays everyone and Merry Christmas … 
When you think about Christmas, the thing to remember is that it's not just about celebrating … but showing those in your world how much you love and appreciate them.
For example, even when prepping for the holidays, the best and fastest way to get everything done is to work with family members and friends (rather than on your own) … and to make it fun!
Whip up meals together while drinking wine by an open fire, and engaging in long overdue catchups with soothing Christmas music playing in the background.
You'll be amazed at how soul-replenishing it is to put phones aside and simply connect with the people you love and cherish most …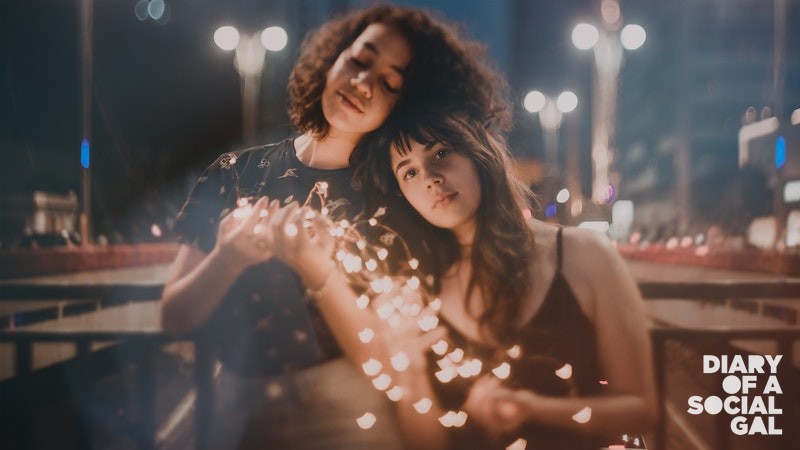 Next, don't stress about having a perfect gathering or party. Life – and parties – are about revelling in the moment and enjoying each other.
Sure, stuff will happen (mishaps and the like), but they're also the stuff of holiday memories. So, don't gasp when Presley the pup licks the plate clean. Laugh and add the memory to the list! 😉
Finally, while basking in the love and magic of celebrating Christmas with treasured family and friends, make a point of remembering to always be kind in your mind and consider those less fortunate.
Sadly, many on this planet are not as fortunate and don't have loving families and friends, finding themselves alone during what can also be the loneliest time of the year.
Think of them, make a donation, head over to a shelter and spend some time giving back to others.
In the final analysis, spending quality time and showing up for each other is truly what Christmas and holiday spirit is all about … A little can mean so much.