So it's the day after Labour Day, Social Gals and Gents, and the dawn of back-to-school and back-to-real-life is upon us.
But that doesn't mean we have to  abruptly halt the dream travel plans and acquisition of cool travel tech and gadgetry that make them better … like today's DOHM-DS WHITE NOISE SOUND MACHINE: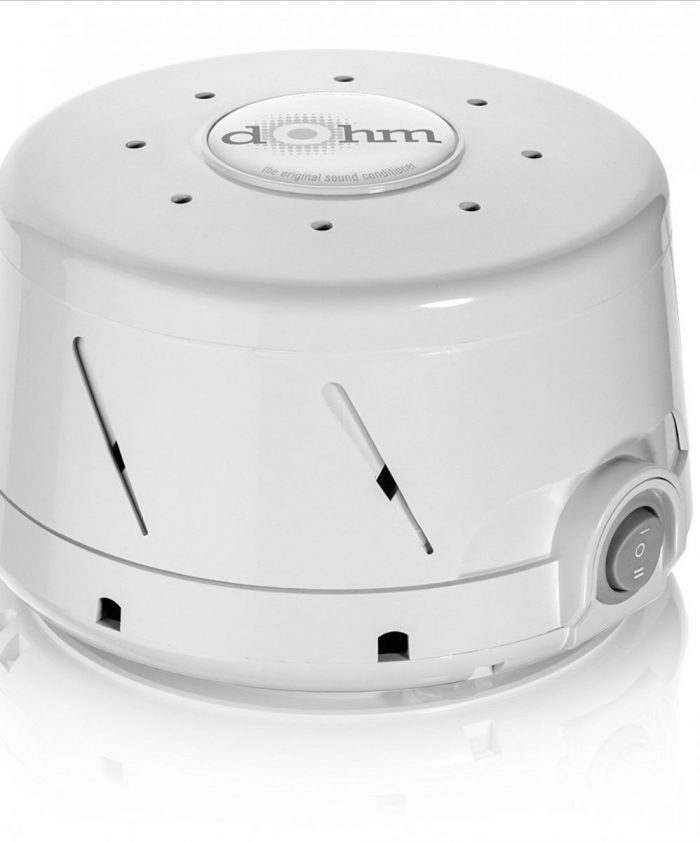 The futuristic little machine – resembling something straight out of a sci-fi flick – is a must for travel to new destinations and environments, where unfamiliar sounds, and other disruptions, can easily detract from, and disrupt, regular sleep patterns.
DOHM-DS TO THE RESCUE. 😉
Approved and recognized by the National Sleep Foundation (a respected leader in all things sleep), the box – with built-in technology simulating the sound of rushing air – has the uncanny ability to drown out all forms of noise, thereby encouraging deep relaxation and allowing for the exceptional getaway slumber we strive for. Gotta love technology!
In fact, we're so sure you'll be enamoured with the sleek sleep saviour that it will likely be making regular appearances on your night table.
To snatch up one of your own: amazon.com,
Let us know how you 💤…