In a world where Social Media has assumed pivotal importance and figures so prominently in many areas of our daily existences (did we ever really live without it?!), there's also evolved a distinctly photo-visual culture, where snapping selfies and pics is the norm, with a view – of course – to capturing incredible moments that are oh-so-shareable and like/follow-worthy. (We'll analyze the overall healthfulness of that another time …).
Meantime, this intro sets the backdrop for today's focus on #TRAVELTUESDAY: THE DREAM MACHINE.
Relax, it's not some newfangled take on Back To The Future's Time Machine (though who didn't love that epic cinematic journey starring beloved Canadian actor Michael J. Fox? So delish.)
Instead, it's a new pop-up concept in escaping the daily grind, having some harmless fun – with or without the crew – and, in keeping with the quest for the most insta-worthy moments, offers up some stunning and poppy backgrounds that will likely inspire MUCH photo-creativity and, consequently, MUCH shareability (dear lord, have we coined a new term right here right now for this photo phenom?!).
Brain-baby of a  27-year old finger on -the-pulse visionary, the Dream Machine's first location  (from April 5th – September 9th) is where else but trend capital Brooklyn, and boasts a series of cool, oft zany fantasy-environments designed to dazzle and foster interaction.
Like what?
Try these babies on for sizzle:
1. A FIFTIES STYLE LAUNDROMAT WITH EDIBLE PINK LINT (AKA COTTON CANDY THAT YOU CAN EVEN WHIP UP YOURSELF).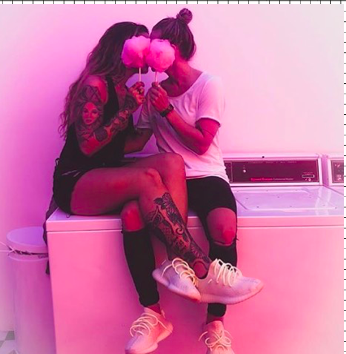 2. A MONOCHROMATIC LOUNGE AREA (THAT LOOKS LIKE A STYLIZED COMIC COME TO LIFE).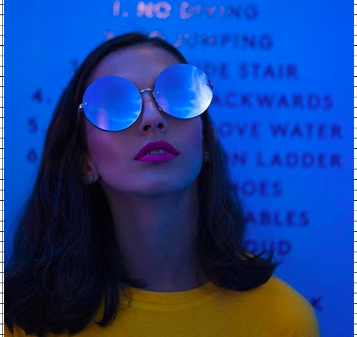 3.  A BRIGHT BLUE POOL OF SOFT BALLS (YOU MIGHT NEVER WANNA LEAVE) AND MANY MORE.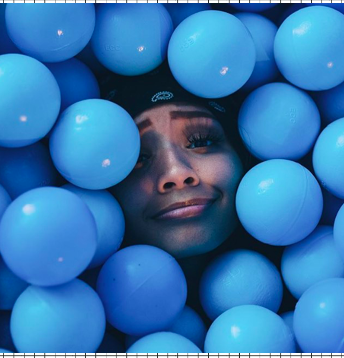 Admission is $38 for 45 minutes, admittedly even better with a few pre-cocktails … 
For more info, go to: VISITDREAMMACHINE.COM.
MORE SNAPSPIRATION FROM THE DREAM-MACHINE: