Of course, this is an Oscar fest on a MAKE-IT-UP-MONDAY, the day after the biggest award show of the season, correction: year.  I mean really, Social Gals and Gents, would you expect anything else? 😉
For your pleasure, enjoyment, and hopefully, ample inspiration on the beauty and fashion fronts (especially in anticipation of the coming social season launching NOW), feast your peepers on a visual parade of some of our favourite looks of the night:
KARLIE KLOSS
In a clean modern white STELLA MCCARTNEY sheath paired with a stunning of-the-moment choker, the model like no other sported golden beauty waves on the coiff front, offset by a wash of tangerine pop on those oh-so-luscious lips. Karlie, you raise the bar so high us mortal Social Gals will never be able to keep up (lucky we love you). Kudos too for the blue ribbon.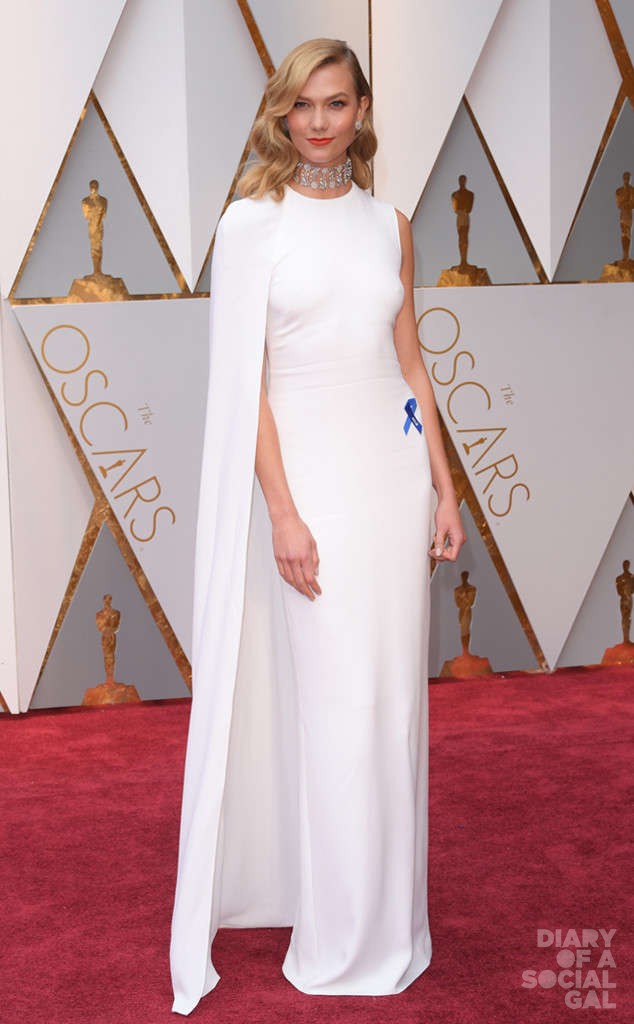 EMMA STONE
There could be no better complement for all that dreamy, creamy, unblemished Oscar-winning skin than a shimmering beige gold column-creation by gifted Riccardo Tischi for GIVENCHY (his last for the house btw). Also so notable: The bright orange-red pout, dewy blush cheeks, and glam waves. Way an Oscar winner rolls! U go girl.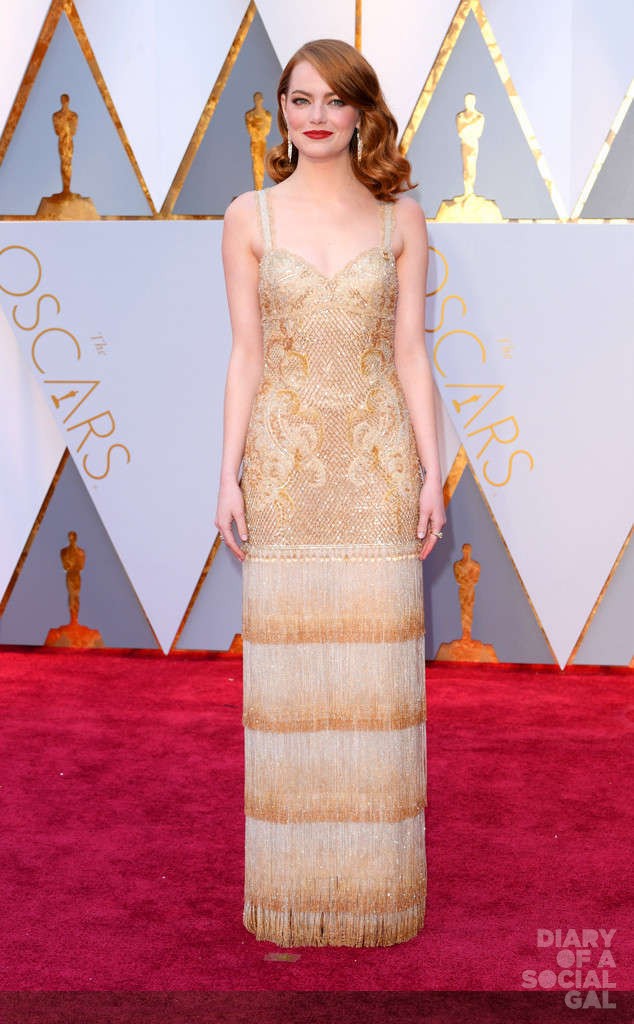 CHRISSY TEIGEN
Does this new yum mum ever mess up? 😉 Yet another magic red carpet moment came courtesy of Teigen, all that and then some, in a slit-up-to-there ZUHAIR MURAD white-gold confection. As for makeup and tresses, simple earth-tones and a natural upsweep did the trick.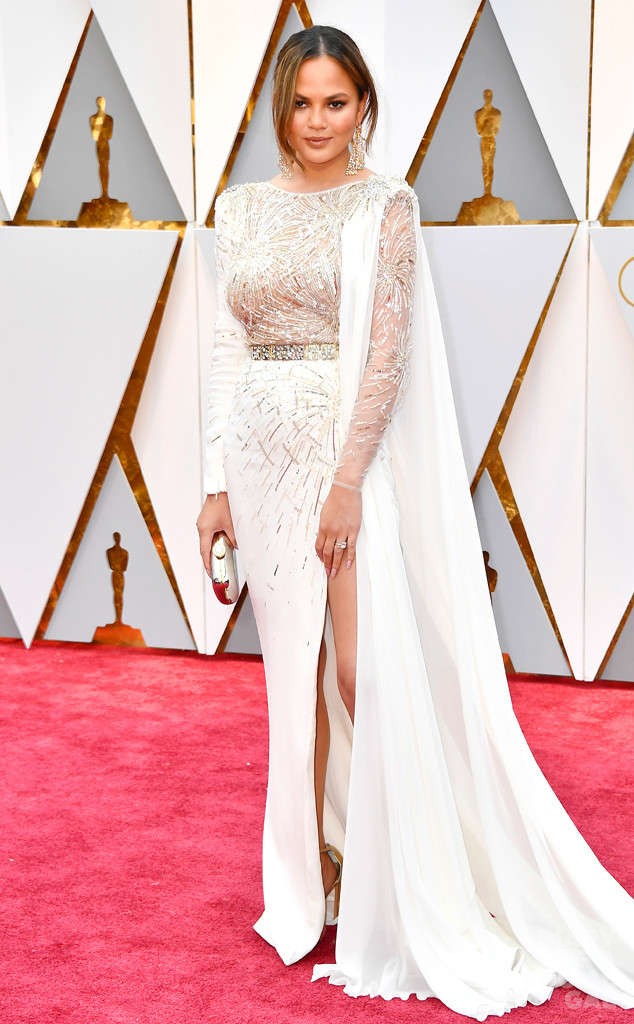 JESSICA BIEL
Clearly the little gold man of the hour had an incredibly pervasive influence on the night's gown palette. 😉 Score another for gold as Jessica Biel (with the perfect cat eyes and slicked back do) rocked a majestic KAUFMAN FRANCO long-sleeved pillar topped by a daringly exotic TIFFANY choker. Bra-vo. Justin T, you are one lucky lad.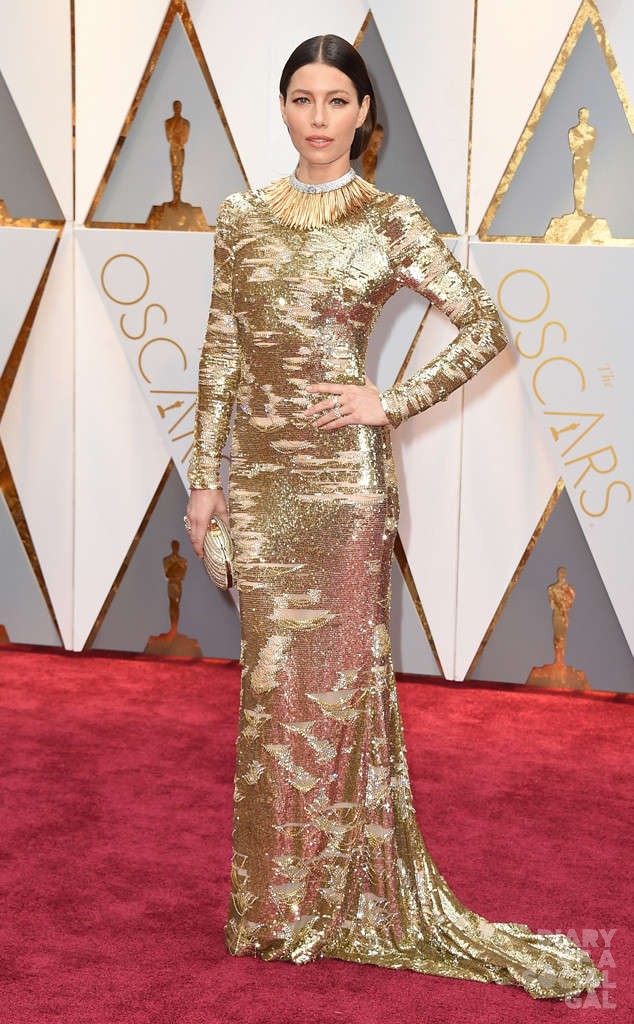 Nope, not done yet. Time now for the gents:
JUSTIN TIMBERLAKE
Man candy worthy of his way hot wife. The evening's musical opener (perfection) looked dashingly adorable in a classic TOM FORD tux, scruffed up just right by some Movember-worthy manscaping.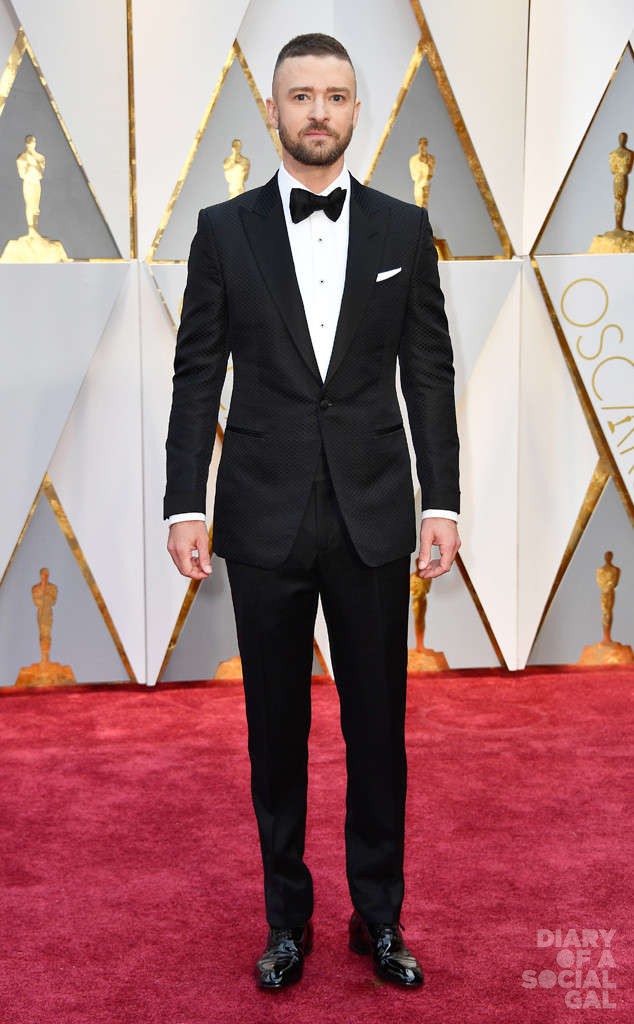 RYAN GOSLING
Oh Ryan you do us Canadians proud! That sprinkling of ruffles in your head-to-toe GUCCI work SO well. As for the minimalist  bearding and sleek mane: leading man material on steroids. #SWOON.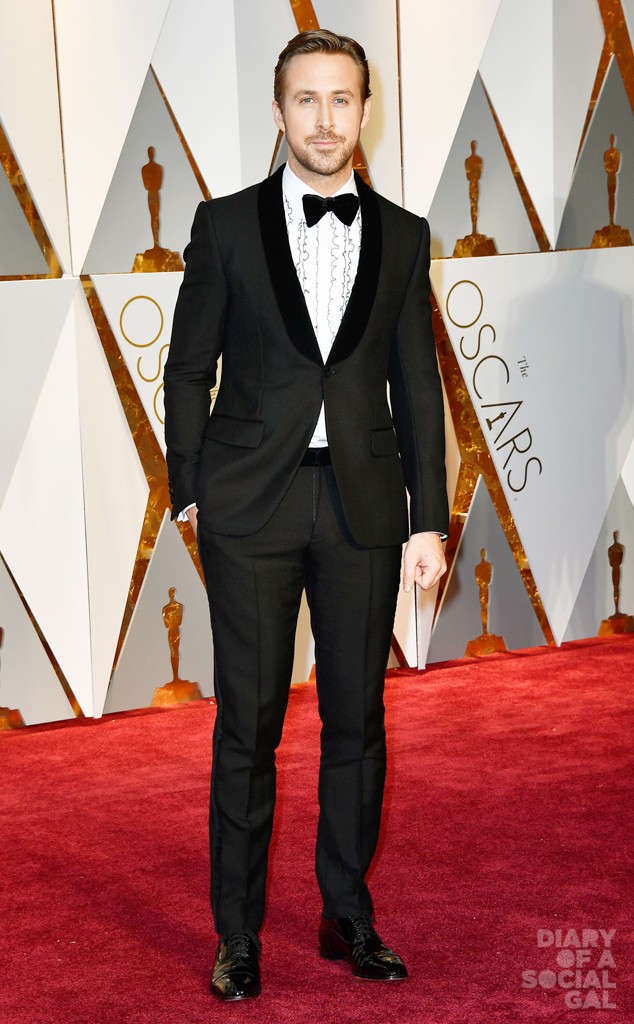 PHARELL WILLIAMS
On anyone else, this kit would fail miserably, and look like a mismatched disaster. On Pharell, it's chic, contemporary, eclectic cool, and tres CHANEL. 😉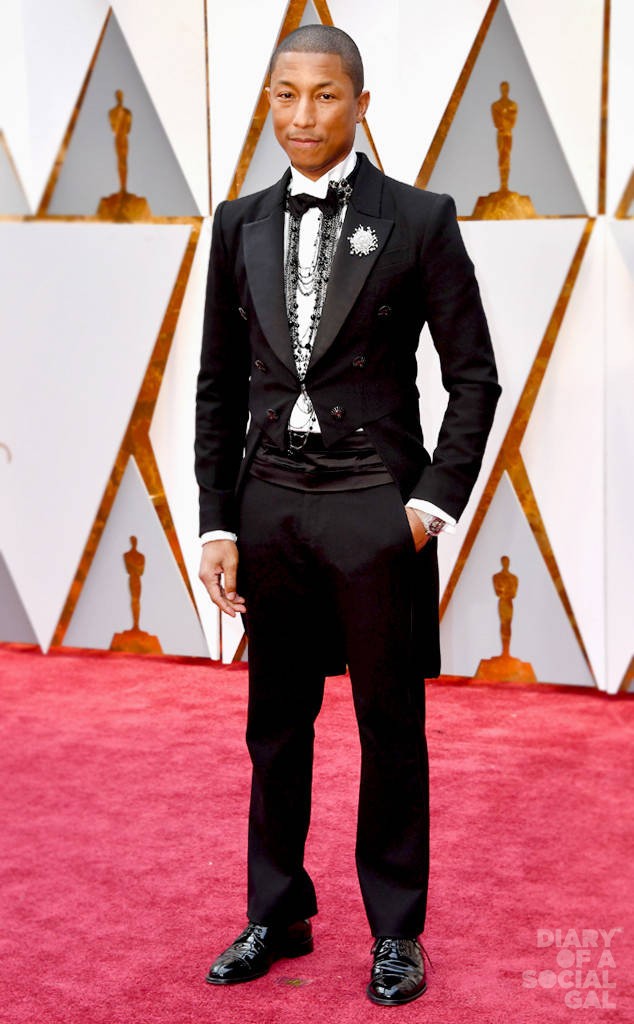 ANDREW GARFIELD
Last but so far from least, my clean-shaven future husband, the talented, witty, Britty, loves his mother, boyishly delish Garfield in elegant TOM FORD. How happy we're going to be! 😉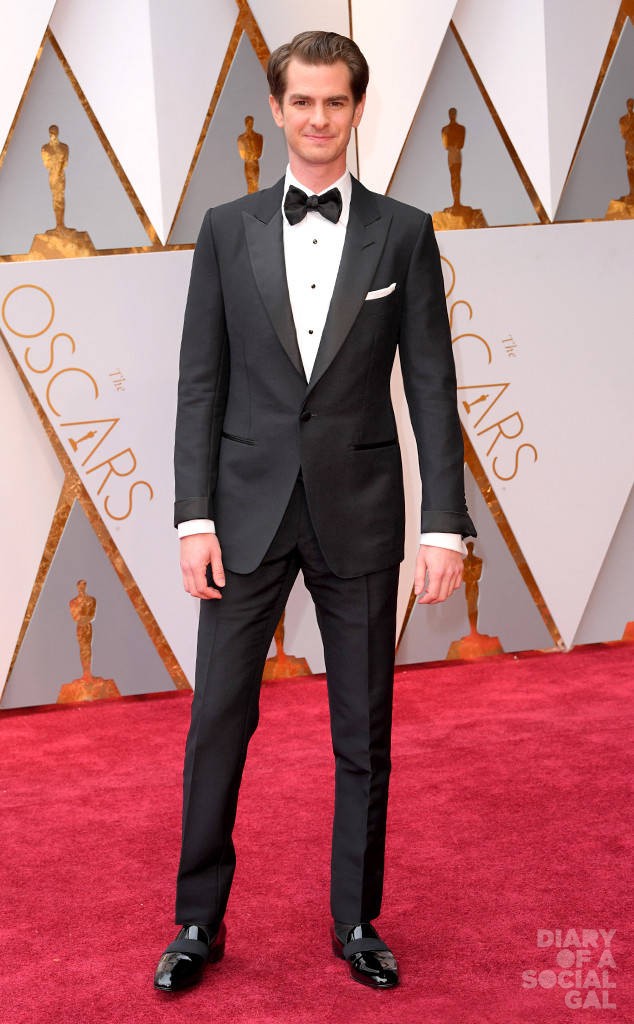 That's it folks. Hope you enjoyed.