Yes, there's all kinds of hot Social Gals and Gents out there gearing up for this weekend's big game, which notably, I still don't understand but love nonetheless thanks to the big-screen parade of muscle-rich babes worthy of Michelangelo's sketch pad trotting about in snuggies. (Note to whoever designed them: Genius).
However, despite that guilty pleasure, I am always Super Bowl-seduced most by the ever glittery and over-the-top half-time shows that never fail to dissapoint with their spotlight on some of the most talented perfomers on the planet. I mean really: Prince, Madonna, Bruno Mars, Queen Bey and the legendary list goes on.
This year, one of my all-time faves, the astoundingly gifted Lady Gaga, joins the ranks, and, like her predecessors, is promising to deliver BIG, looking to elevate the show in some capacity, which, as we all know, is the norm-challenging 30 year old's specialty. There's all kinds of chatter out there involving  rooftops, political statement-making, and some surprise cameos by other superstars.
While we're still in suspense over much of it, one thing's for sure, the Gaga #OOTD ( or rather #OOTSB) is surely going to send fash waves through the Social Mediaverse and have fashionalities and the fash-obsessed swirling in post-performance style pleasure for days. Remember what happened last year when her daringship rocked the ruby red sparkly Gucci suit with the slick back do and crazy complimentary lids?
And so the question remains: What will YOU be wearing to your Gaga fest to honour all that greatness?
For this special pre-Superbowl FASH FRIDAY, some Diary approved suggestions for yay and nay:
 1. Something tight and Naughty Gal paired with a superstraight mane reminiscent of the look the divalicious pulled off in the campaign for Versace.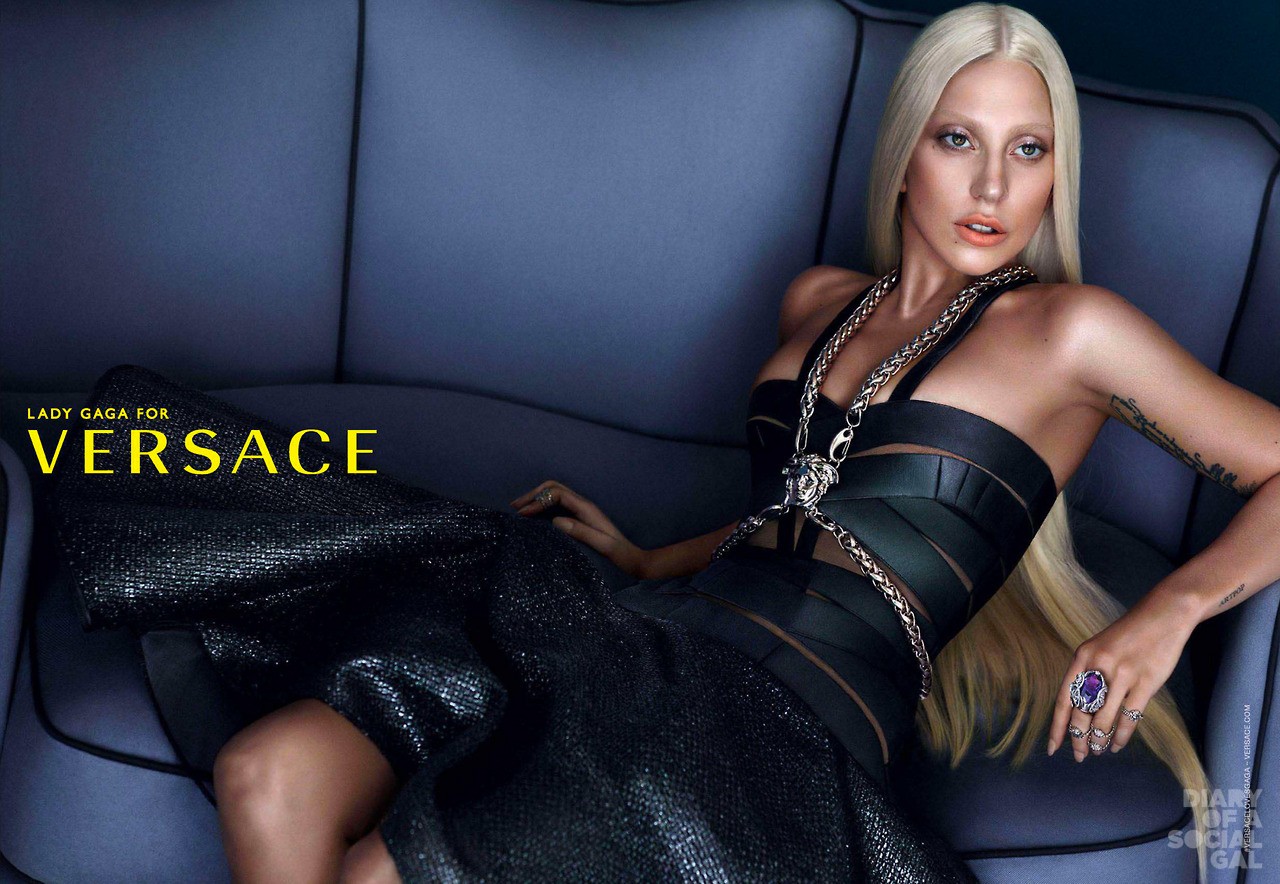 2. A scene-stealing screen goddessy white strapless jumpsuit like the Brandon Maxwell numero she wore to the Oscars last year.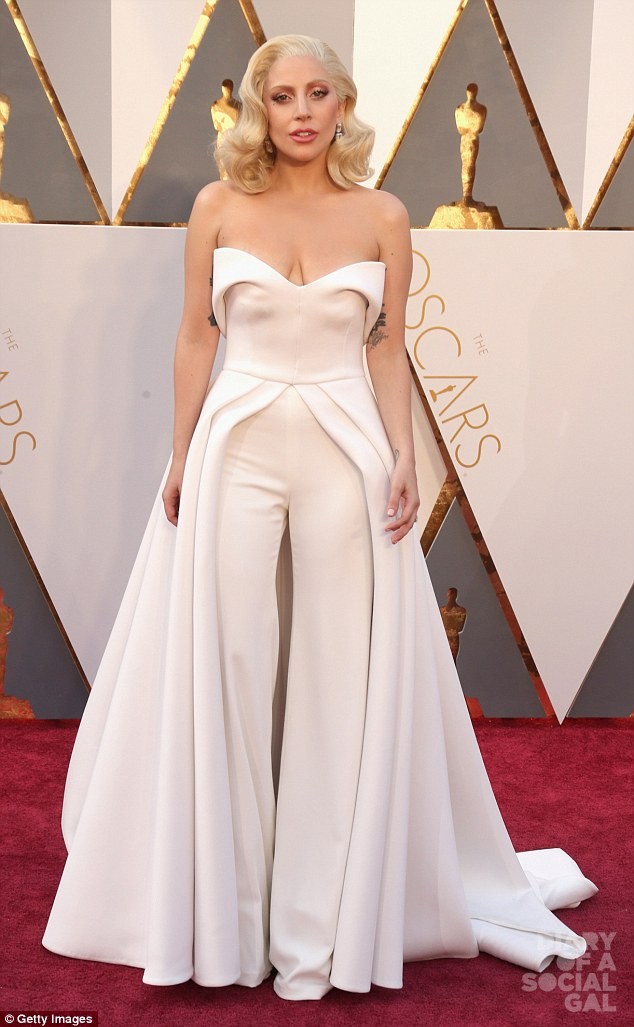 3. An equally enticing take on the jumper she killed in at the recent Victoria's Secret fashion show, this time by Saint Laurent.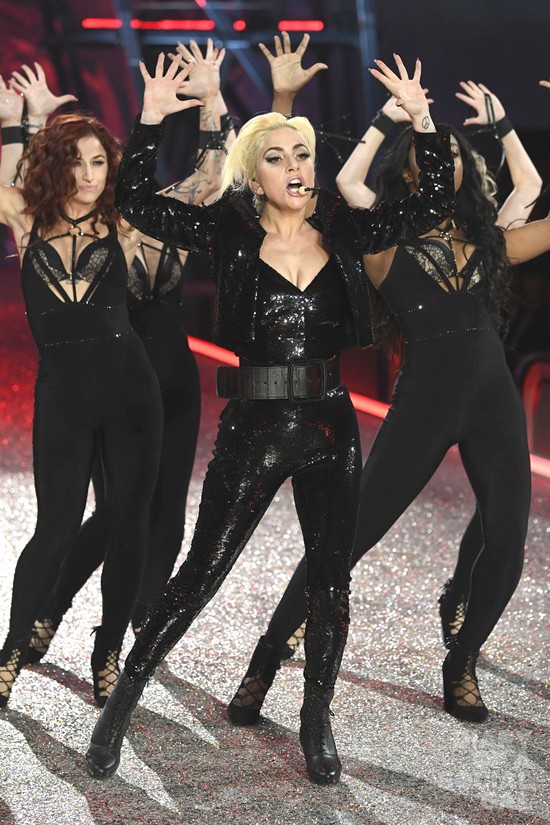 4. A garden of good things at the same show by Yolan Cris (angel wings optional).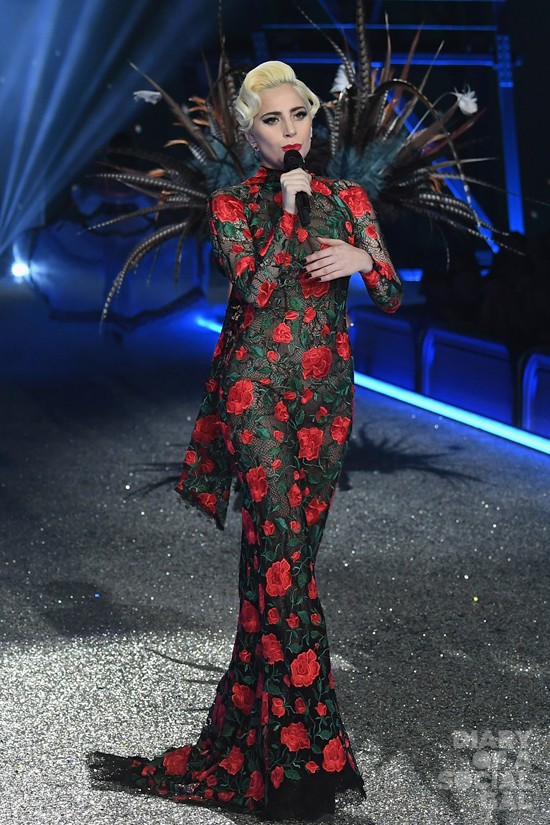 Some inspired by Gaga looks you should perhaps reconsider:
1. The Thierry Mugler-designed  'Cyborg' suit, that despite high coolness, will likely make spooning, or rather all movement, incredibly challenging.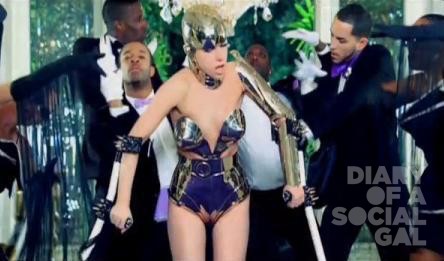 2. The controversial bubble dress, that not only fails to showcase the figure but could provoke some annoying and invasive pop attacks.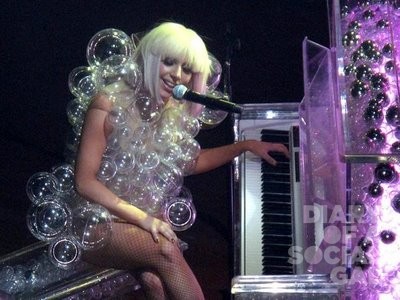 3. The meat dress. Just no.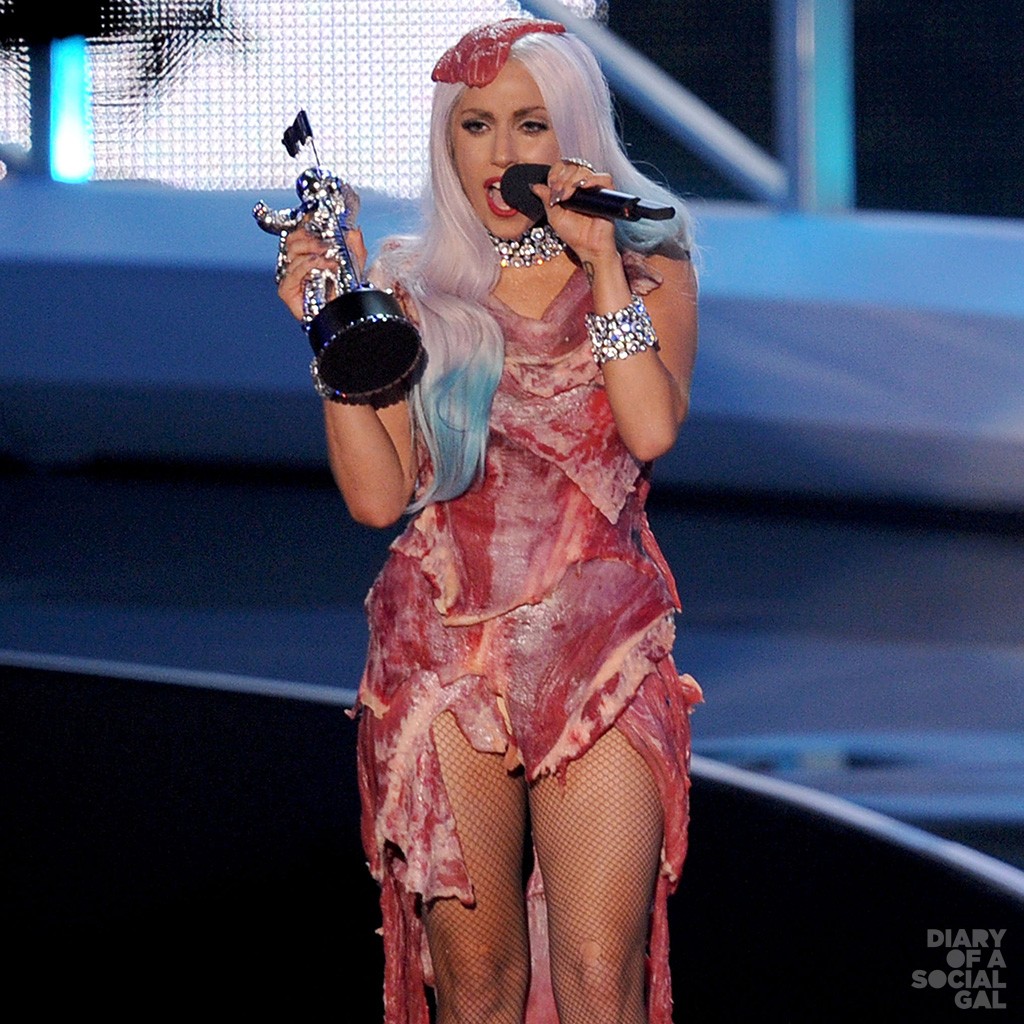 With that, I wish you all a gratifying game and show. Enjoy Social Gals and Gents. 😉 xx