Of course, this red carpet- performance-, music-, and pop culture-addicted Social Gal was glued to the big screen last night, enchanted from early afternoon by a parade of great moments, first during the well crafted pre-shows, and then, during the main event, so masterfully hosted by hilarious James Corden (who, note to planners, should definitely get a 2018 repeat invite).
As for good fashion and beauty, the ground was fruitful, and timely too, given tomorrow night's big Valentines festivities.
For you enjoyment, and inspiration, some of our favourites:
1. RIHANNA: Daring and edgy as ever, the fashion rule breaker wore a billowy ARMANI PRIVE skirt and midriff-baring halter in eye-poppy tangerine (remarkably un-Halloweeny) pairing it with some statement-making, body-art revealing bling. Hair was flowy and romantic and acted as a softer counterpoint, as did the smoky eyes and muted pout.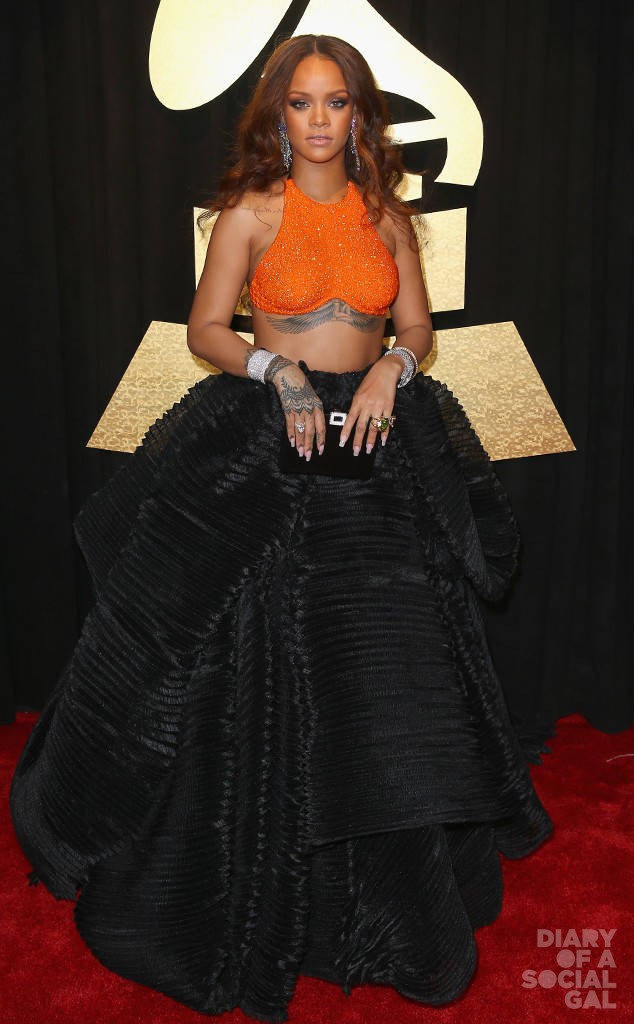 2. J-LO: She is a bona fide legend and, true to form, pulled off a potentially risky pastel hue and accompanying from-frou detail, as only she can. Totally stunning too: Her signature bold eyes with extended lash power, offset by the shimmery lush lips and sheet of sun-kissed super straight locks. Clearly, #Jenergy never goes out of style.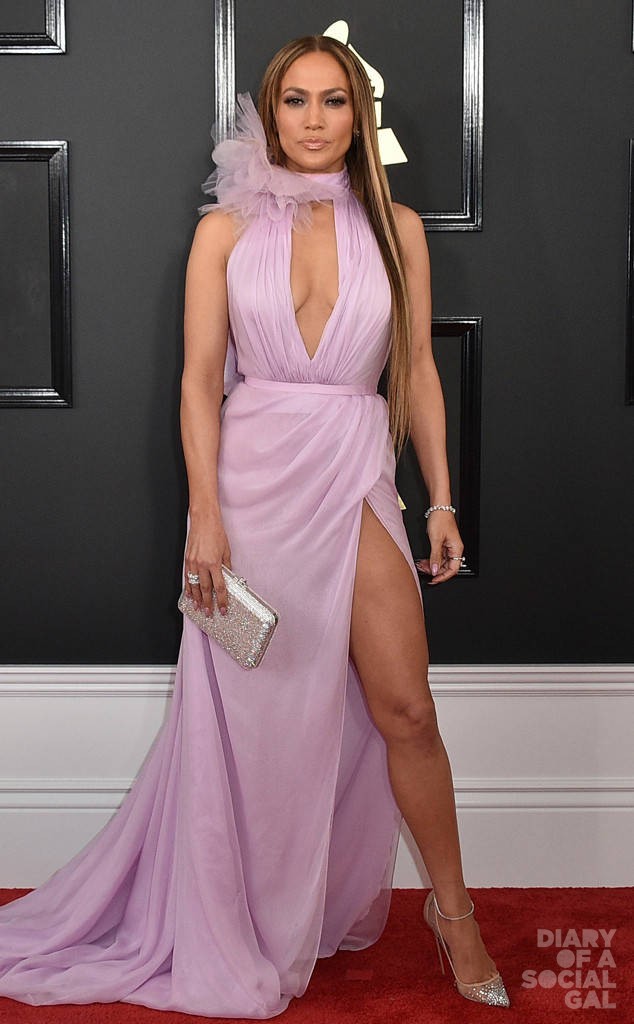 3. CHRISSY TEIGEN: But that enviable SI model body poured into an architecturally sound, lace-encrusted CAVALLI creation. Simply spectacular and especially inspiring for those seeking a more lingerie-suggestive Valentine's ensemble. Also notable: The tousled waves, with deep side part reminiscent of screen stars past. John Legend, how lucky you are.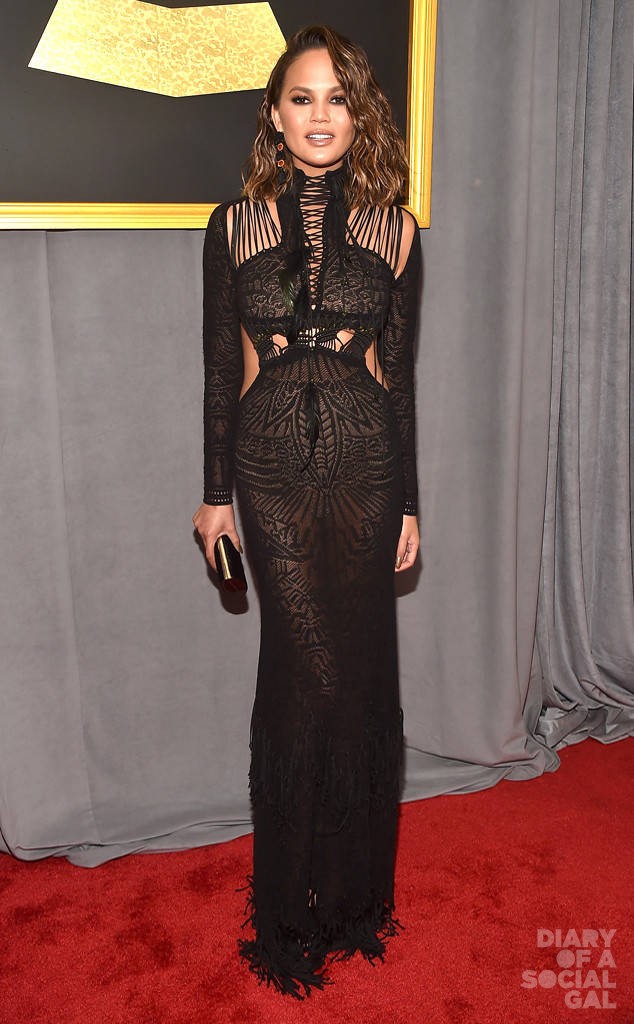 4.  SKYLAR GREY: Fabulous can be incredibly unfussy, as this buttoned-up, monochromatic MARIO DICE, worn so elegantly by Skylar underscores. Toss in slicked back hair, and a sisterhood supporting electro clutch, and well, less is way more. 😉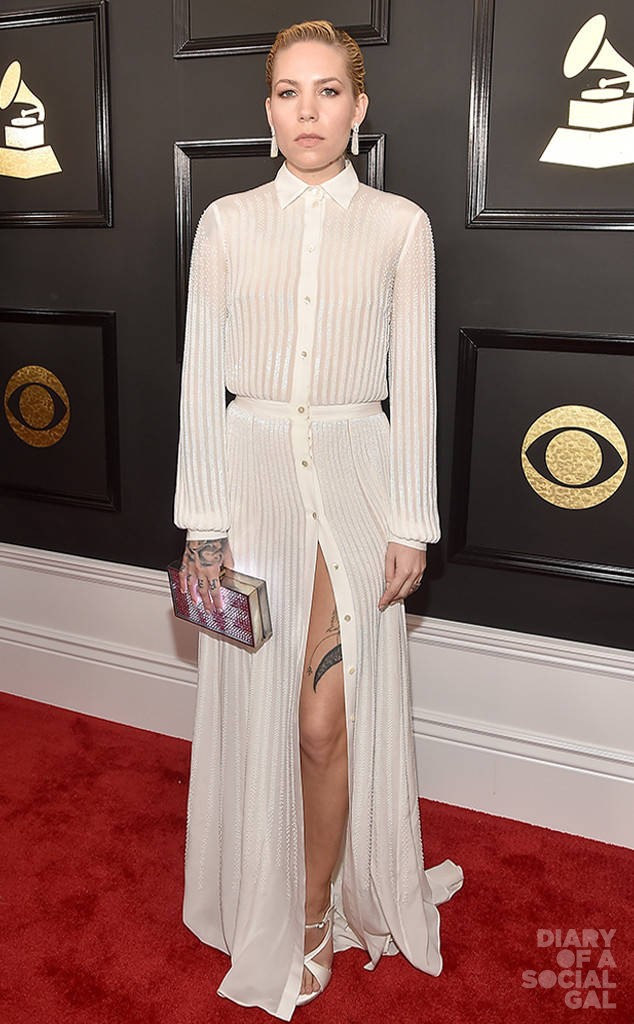 5. DEMI LOVATO: Princess Jasmine beware. You have some serious competition in this real-life Demi carpet strutter, sporting a dangerously sexy JULIEN MACDONALD that gives new meaning to peepholes. Don something similar with a well-defined mane (Diary's extender of choice: TRESSE Collection) and your Valentine will be at your mercy.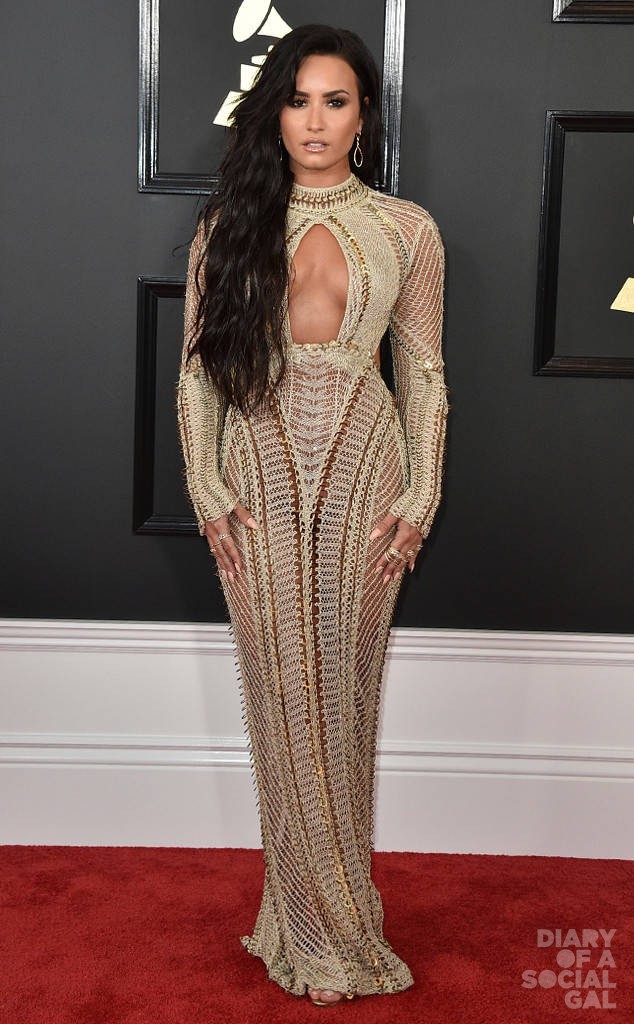 So there you have em, some of our most beloved red carpet moments that might lend some quality mojo to your V-Day festivities too.
Whatever the plans, mucho love to you all Social Gals and Gents. Enjoy. XXX