Tis the season to ski, sled, and enjoy the magic of the winter season, whether headed on a stellar ski vacay or planning a shorter snowshoe adventure in the community park.
Either way, you're likely to expose the tender tootsies to some pretty fierce temps that might put a damper on the idyllic experience.
But guess what? As always, Diary has your backs (ahem feet) with todays travel gadget of the week: the wondrous Original Heated Insoles by ThermaCell.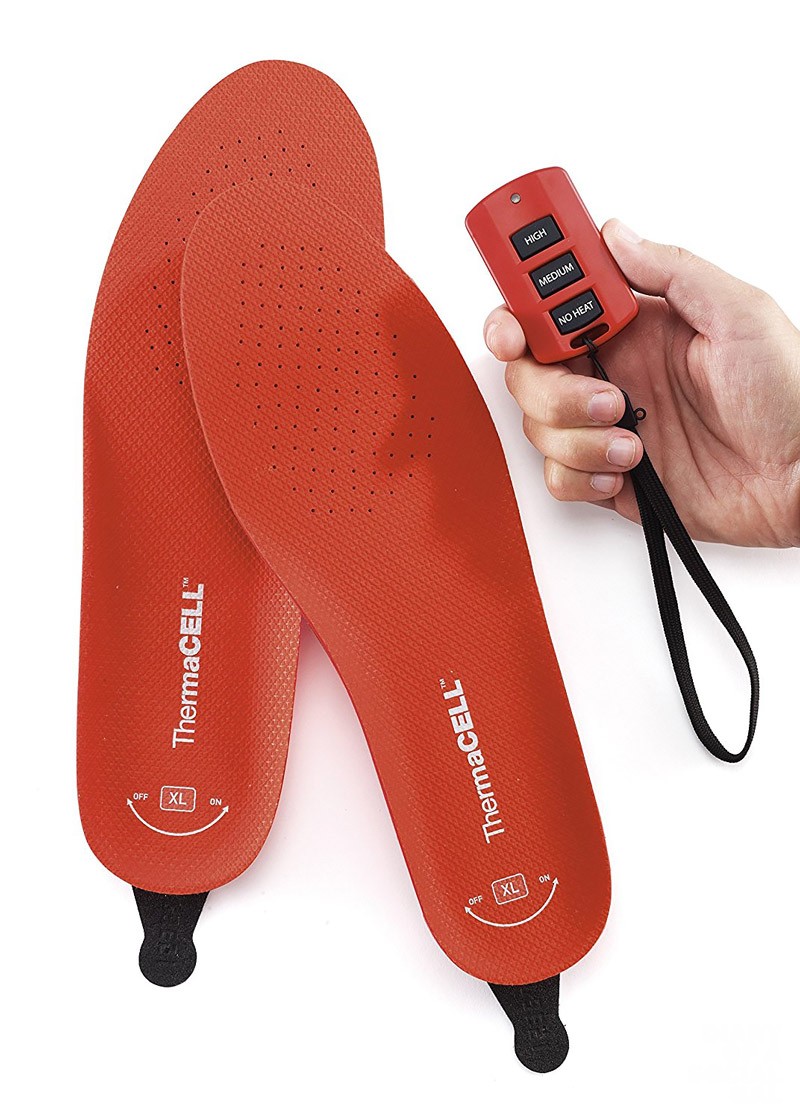 These brilliant babies are made to warm with a built-in thermostat, the very latest in wireless, thermal tech, all designed expressly to keep outer extremities toasty throughout the most outdoorsy/ chilly activities.
Even cooler (rather hotter): They're rechargeable and allow you the flexibly of adjusting temperatures, remotely. Pretty brilliant …
So, what are you waiting for, Social Gals and Gents?
Get out there, enjoy the snow, the ski, the winter season fabulous!!
Seasonal fun never felt so … warm! 😉