So once upon a time, there was a little in stature but big in personality Social Gal named Jenn (she is me, hee, take it or leave it) who truth be told (and truth is good) perennially fought the "battle of the skin clear," admittedly winning here and there (amassing heaps of "product ammo" in the process), though more often than not, being defeated and depleted by the very ill-timed complexion marring spots and blemishes.
But really universe: Wasn't this fight supposed to go out the door with all the other better left behind us weird, awkward and unpleasantness of adolescence?! Did adult acne really have to become a "thing"?
Well it didn't have to but … it did … And I, like legions of others at their wits end with this seemingly small but relatively big life messing up issue, have been having a helluva time dealing … until this latest discovery.
Now I don't wanna jinx anything by saying I've found the ultimate cure, foolproof and issue over, but I am gonna say that this product I ordered off of Instagram on a wild whim, like really wild, has actually been making a big difference …
Not only is it keeping those nasty blemishes at bay, but there's a distinct glow I've been getting compliments on since I started implementing the simple as heck regime, and as an added topper, those also completely annoying and not pretty post-breakout marks are fading straight away.
Ok, ok you're annoyed and want immediate gratification: the big reveal! It's called, fabulously, NKED FACE, and while based on incredibly simple science, incorporating few ingredients, is one of the best clear skin allies I've landed upon in a looonnggggg time.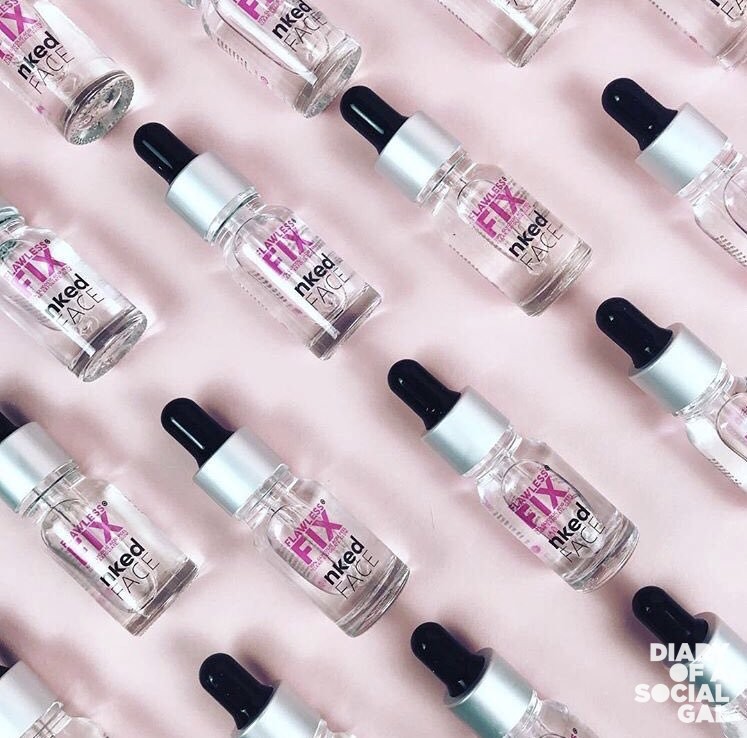 The active ingredient is glycolic acid, long revered for its healing and clearing properties, and is administered to the face as a peel just once a week using a small pad that comes in the kit.
After leaving it on for just 10 minutes and removing with water, the peel is followed by an organic clay mask activated with a small splash of 100% Pure Rose Water, all of which is included as well.
After six weeks of the 8% glycolic peel, there's a 20% follow-up regime that takes things to an even more spectacular face place.
While I've done some professional peels in the past and had moderate success, this NKED FACE system has really been rocking my world and making my own "naked face" a far more enjoyable, share-able thing, both in person and yes, on all insta and other platforms that have assumed such pivotal focus in our lives.
What's the NKED FACE secret? It could well lie in the very basic fidelity to pure potent product unemcumbered by all sorts of other chemical ingredients, coupled with a slow and steady approach. Or, perhaps there's a secret sumpin sumpin! 😉
Whatever the secret, I'm impressed. You may wish to give it a whirl and let us know how you've fared. As their slogan proclaims "flawless skin is always in." #TRUTH
Final perks? The pricing isn't insane and the packaging is totally adorable, as is their Instagram feed.
Happy day Socials! Stay in the clear!