One of our greatest sources of info in 2018, especially on the beauty front, is …yessss …  our Instagram feed! And if you Social Gals and Gents are anywhere near as as acutely insta-addicted as I am, chances are you've already sourced out (and tried out!) all kinds of "greatest latest" beauty ammo celebrated by myriad beauty grammers and alleged experts on the platform.
What you've also likely discovered is that many of said "experts" are merely paid to talk about products cause they look mighty fine on their feeds and, as a result, you're just poorer, have less room in your beauty drawer, and are still seeking a proper beauty remedy to the skin issue that, sadly, is still plaguing you.
Yikes that's annoying!!!!!! Feeeelll youuuuuuuuuu!!!
And so, here in Diary world, we seek to help, not harm, and offer up beauty ammo that's legit, vetted and does the trick.
Which brings me to Summer Fridays' Jet Lag Mask.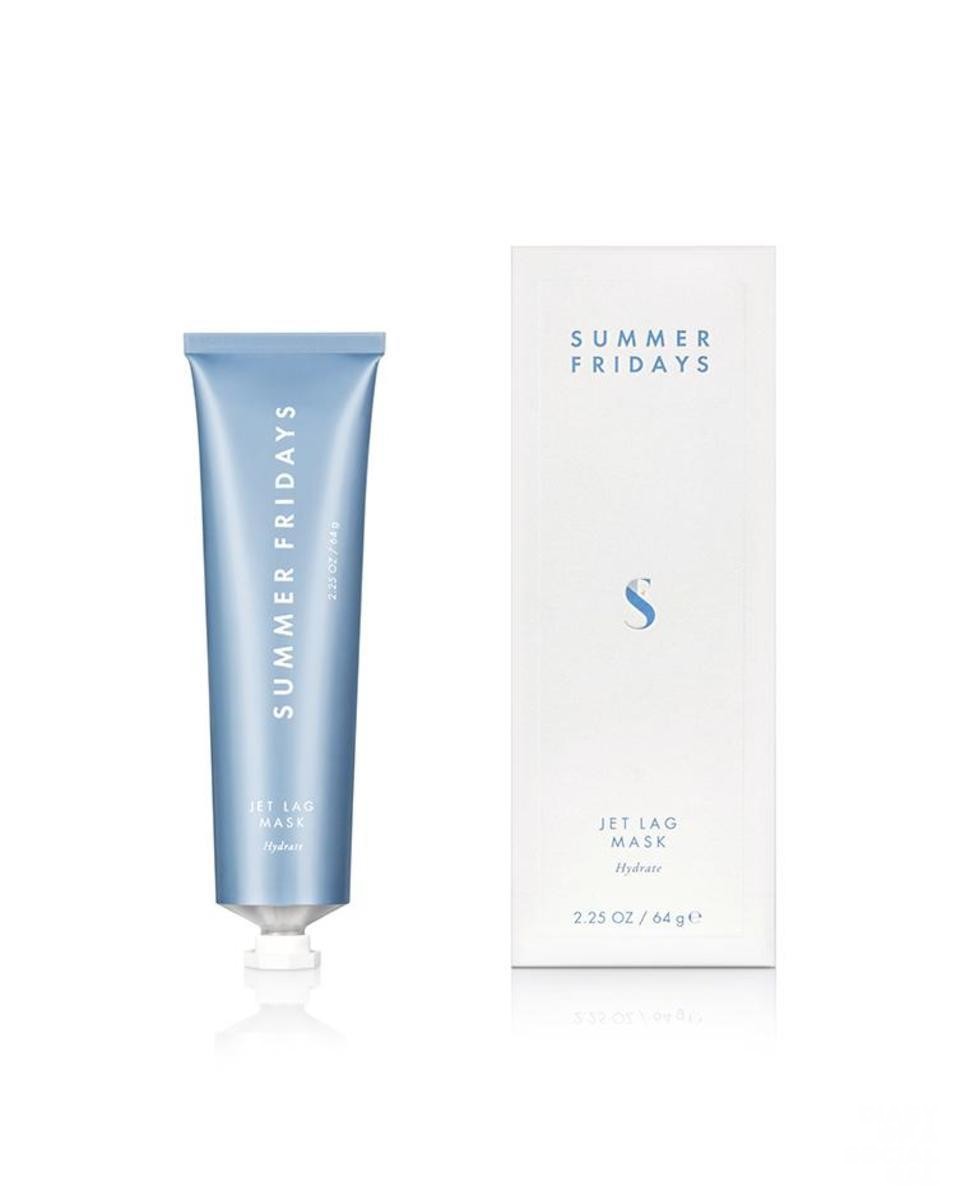 Social Gals and Gents, this baby werrkkksss, and is real deal!!! Though initially skeptical about the origins of an influencr founded brand, this incredibly well made vitamin- and antioxidant-loaded potion does do the trick, plumping, rejuvenating, hydrating, all the good stuff. Glowing you right up, post and pre-party.
Even better: You need not rinse it off (valuable minutes saved). Just apply makeup right on top as the solid ingredients seep and strengthen.
Another bonus: For those worried about the planet and welfare of animals, its vegan and cruelty free …
So keep festivaling and partying, loves.  But make sure a stash of these must-buys  is close by and ready to rescue! 😉